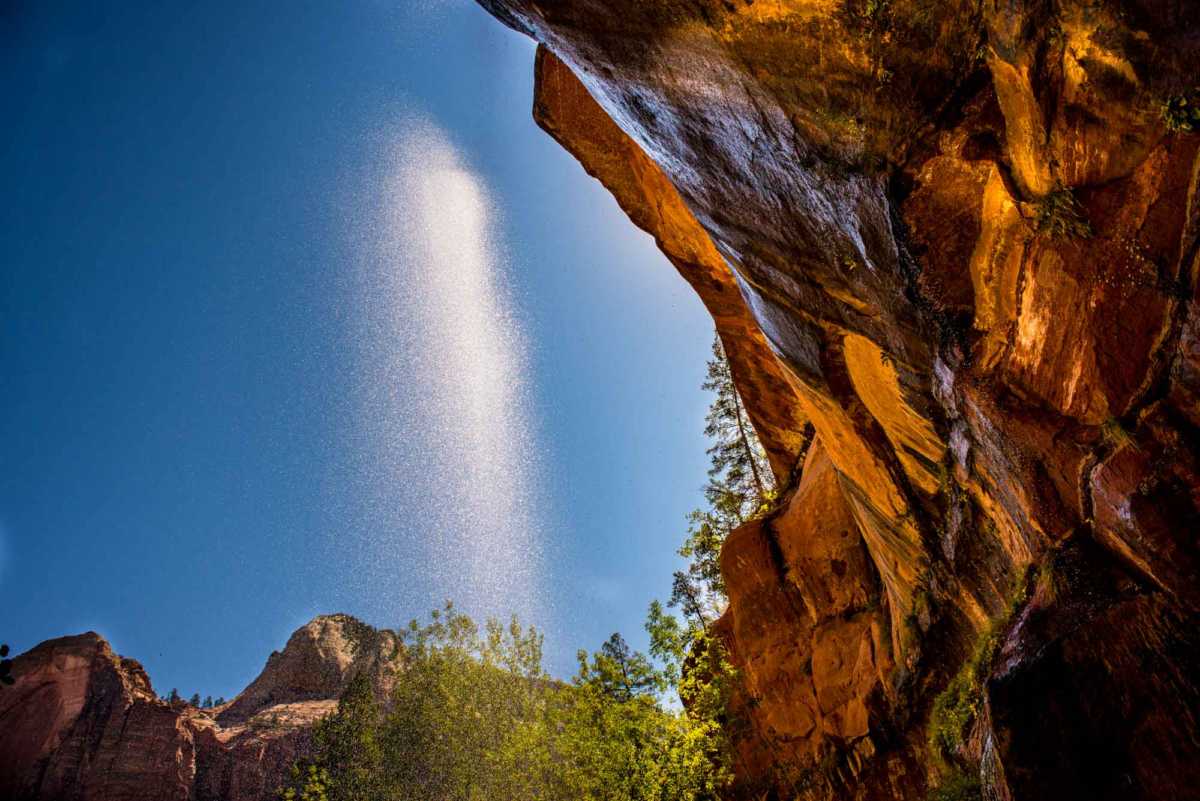 One of the easier walks in Zion National Park is the Grotto Trail Route. It goes up a canyon wall to a series of three pools, but the prettiest site is on the way back down to the parking lot, where you walk under a colorful overhang that rinses you with a cooling spray. It's especially welcome because you're in the first shade of the walk that you were stupid enough to take in the middle of the day when it was 100 degrees F (38C.) But, when the sun is high and hot, it ignites the spray just as you pass under it. So you're not only being showered in water, but in white light.
Tough exposure to not blow out the white water and still maintain some detail in the shadow of the overhang. So, the eternal compromise of "somewhere in between." Then you burn in the water and sky, and dodge out the overhang. I increased the clarity and saturation to restore color in the rocks lost in the underexposure. I used my new Nikon Wide Angle AF Nikkor 24mm f/2.8D Autofocus Lens. It's very useful for landscapes, and it's very light compared to the 24-70 zoom. And it doesn't bang on my leg so much when I'm walking.
I've recently updated my photo equipment page to account for a lot of recent purchases to enhance my kit, So please click here for more information.
You can buy prints of my photos on my Smugmug page.