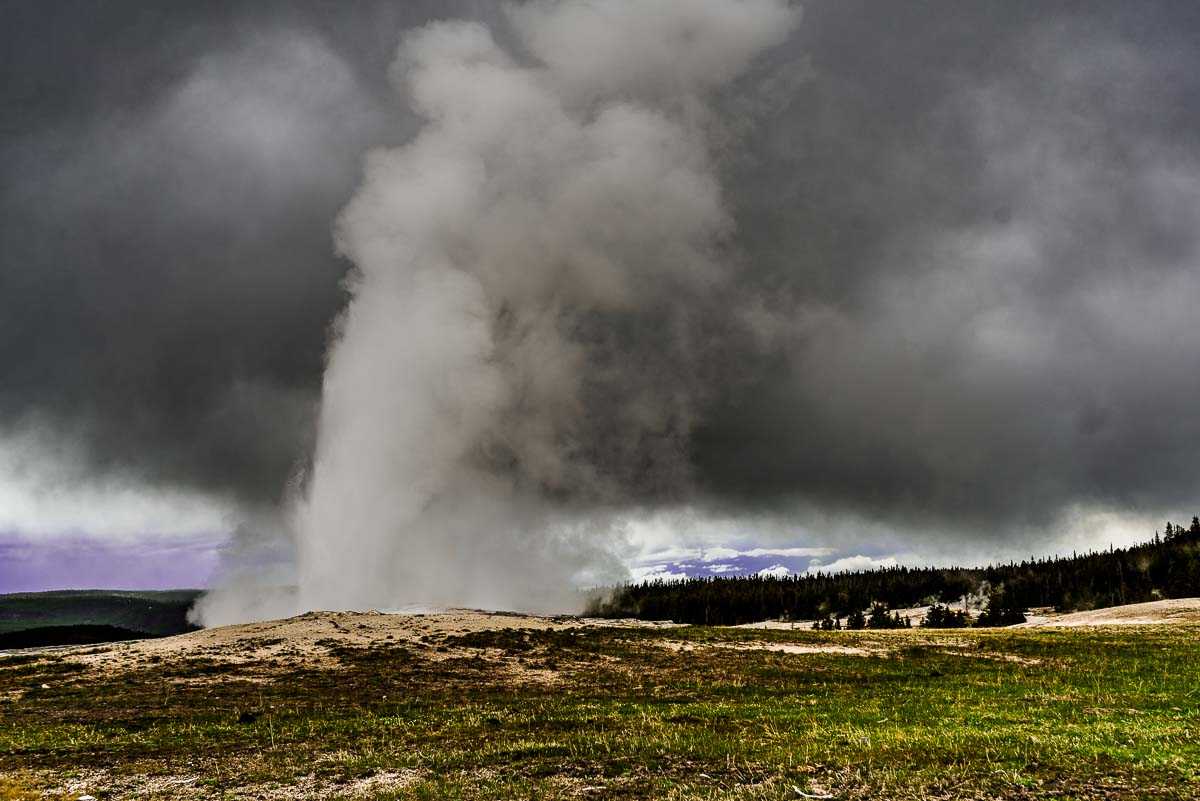 I once was told by a professional landscape photographer that a pro will go back to a location at least 25 times to get just the right shot in just the right light. Unless you are dedicating yourself to just the right image, or if you get lucky on the first go, it's awful tough to get that "wow" shot.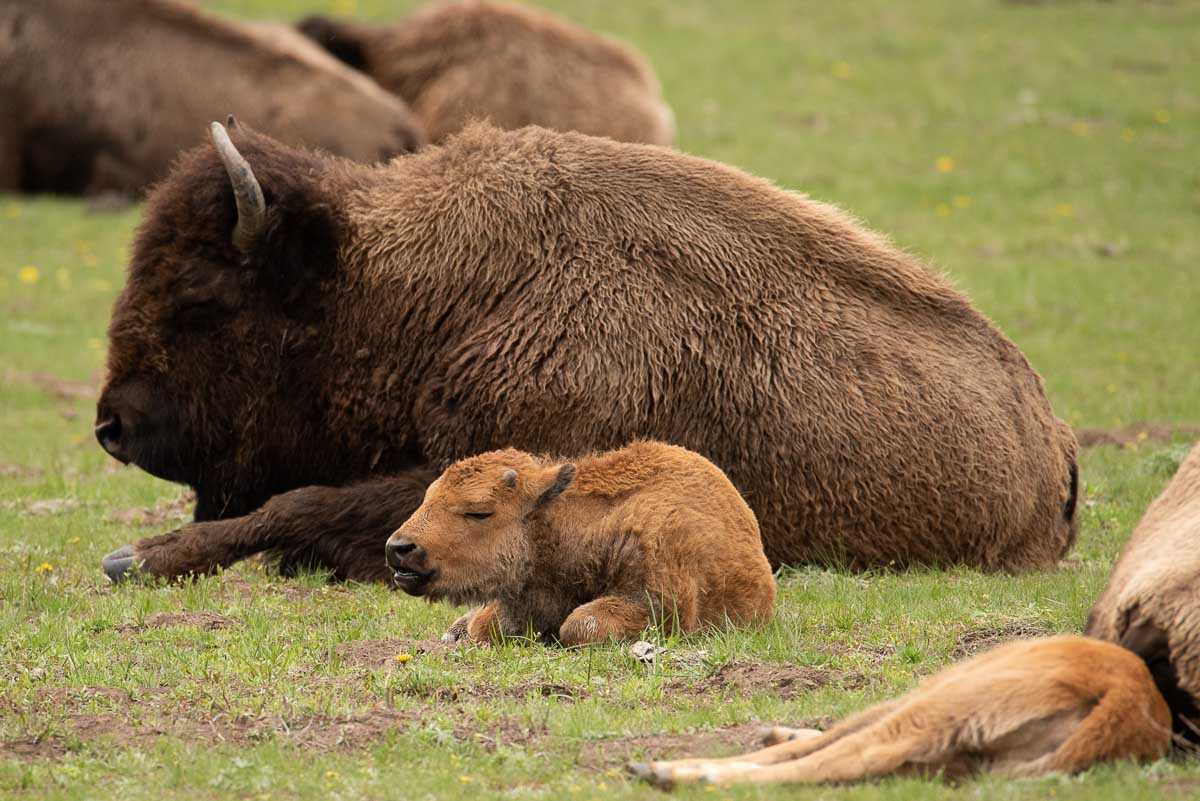 It's even tougher to get good wildlife shots. Animals are just not very cooperative. Unless they're asleep. So, you'll need to allow lots of time for wildlife watching as well.
You can look at this post for more information on what to expect in Yellowstone in the fall.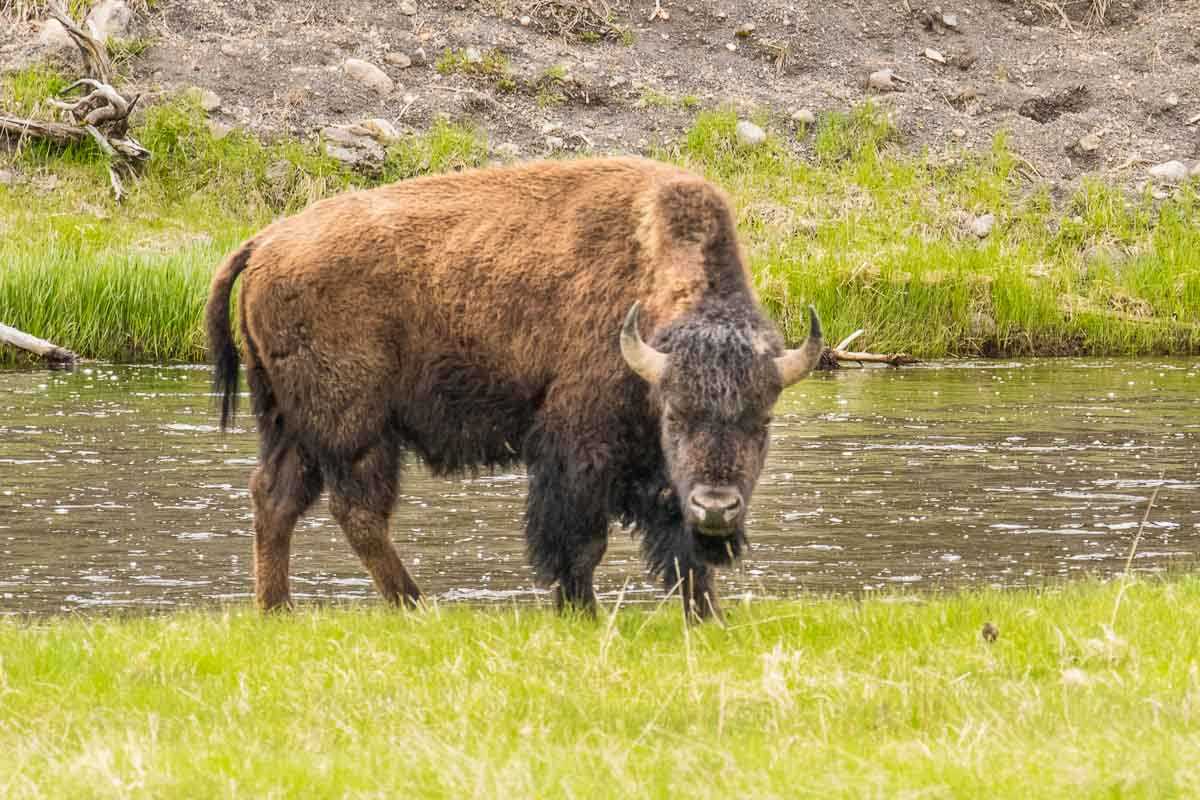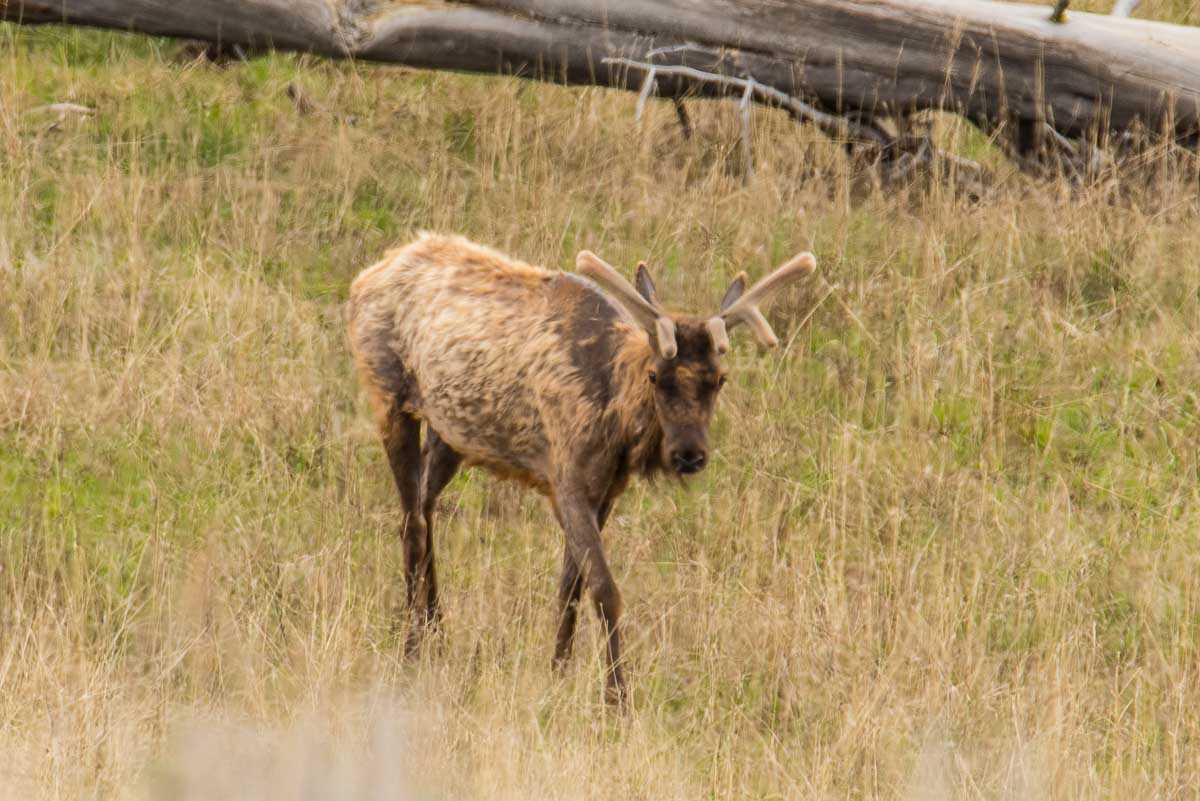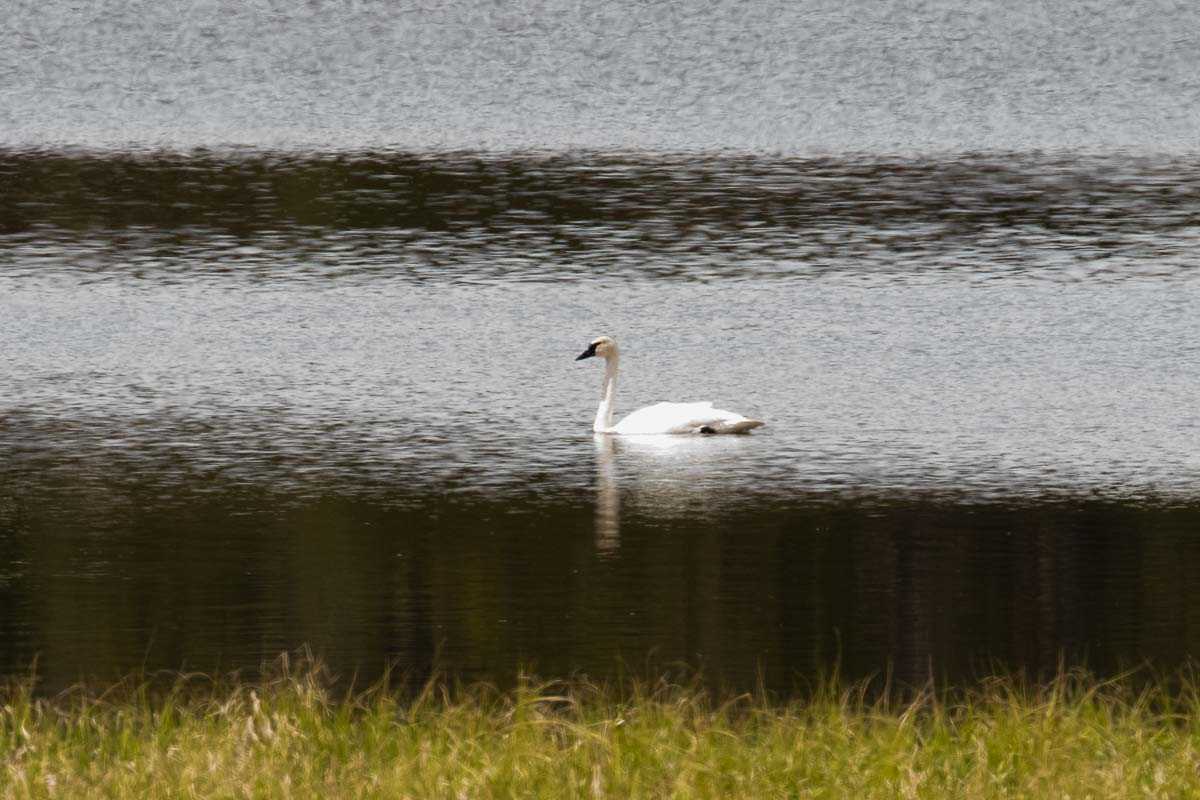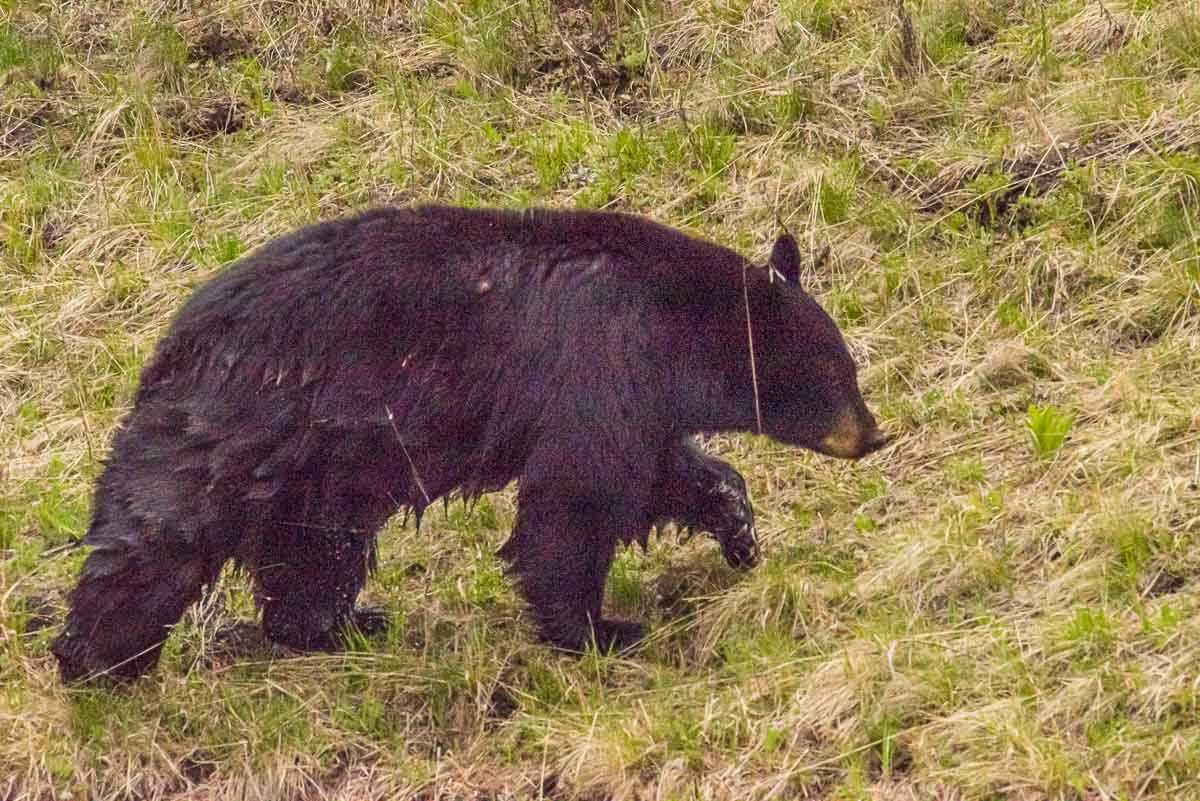 So, that said, here are a few shots from our three days in Yellowstone National Park and surrounds. Someday, I'll go back to locations like these multiple times, at sunrise, sunset, and in between. Until then…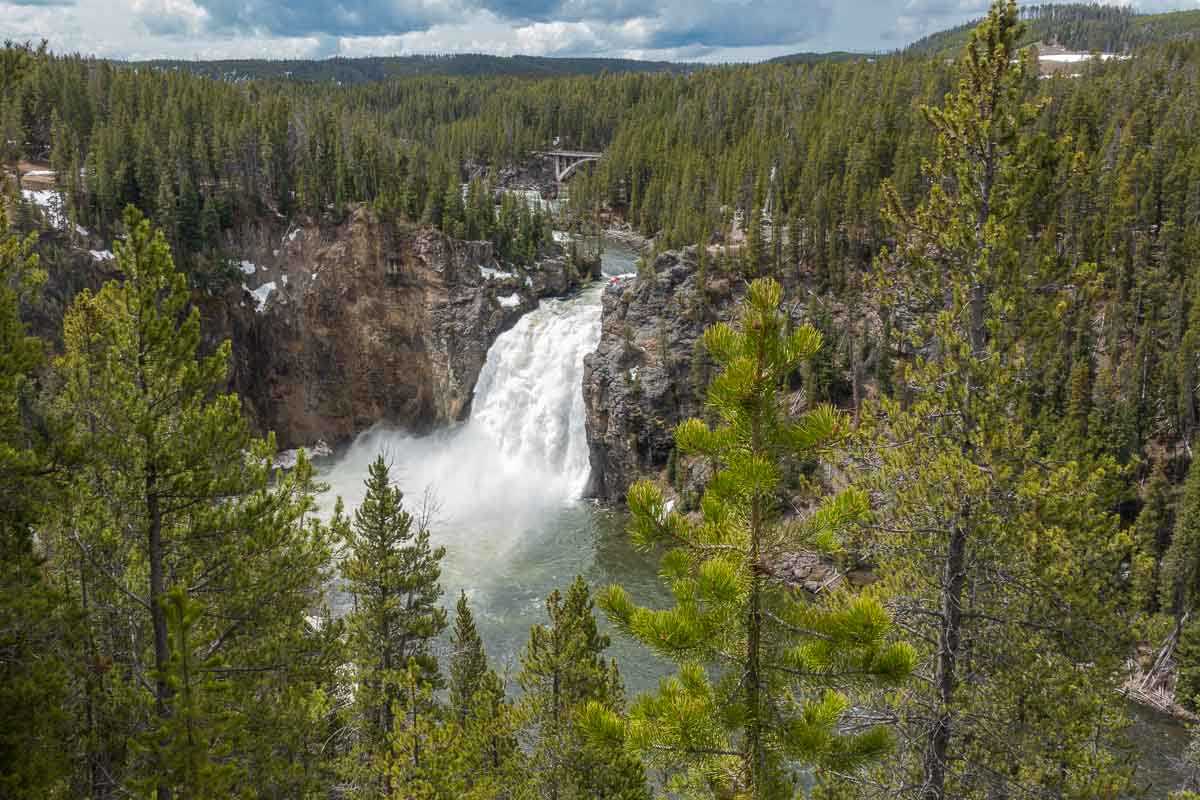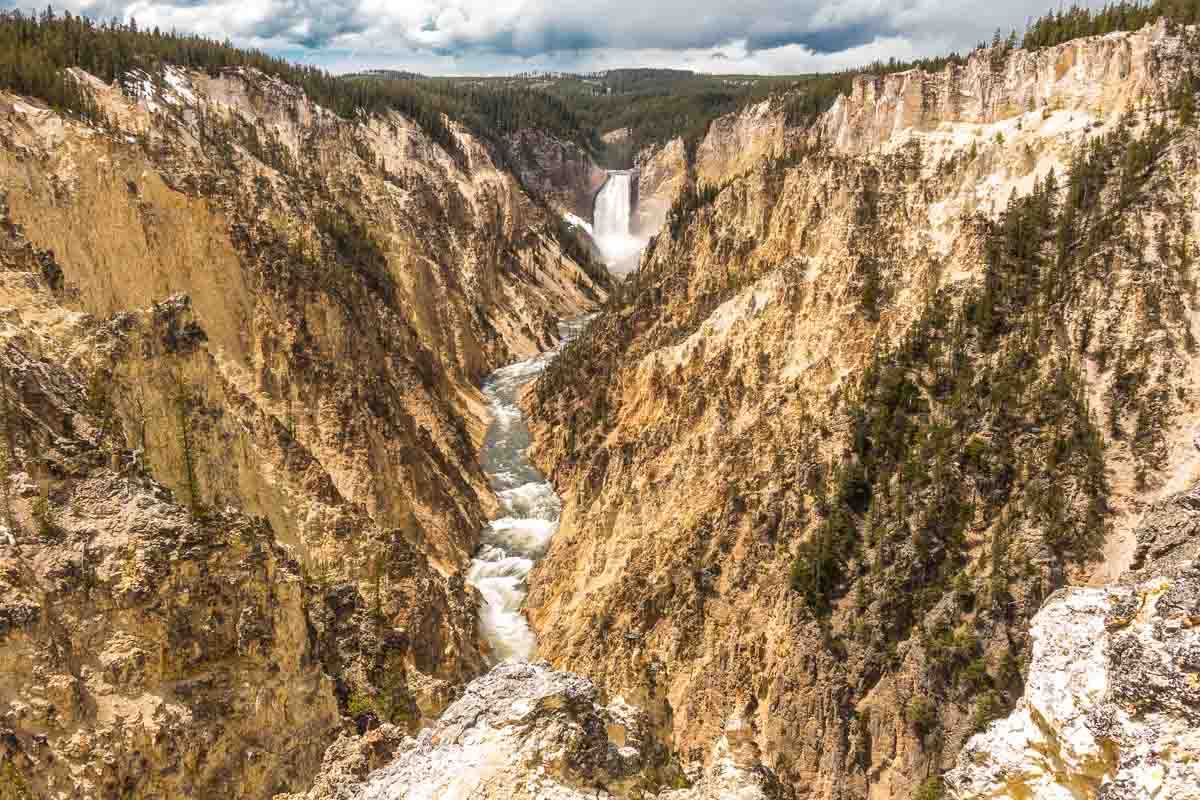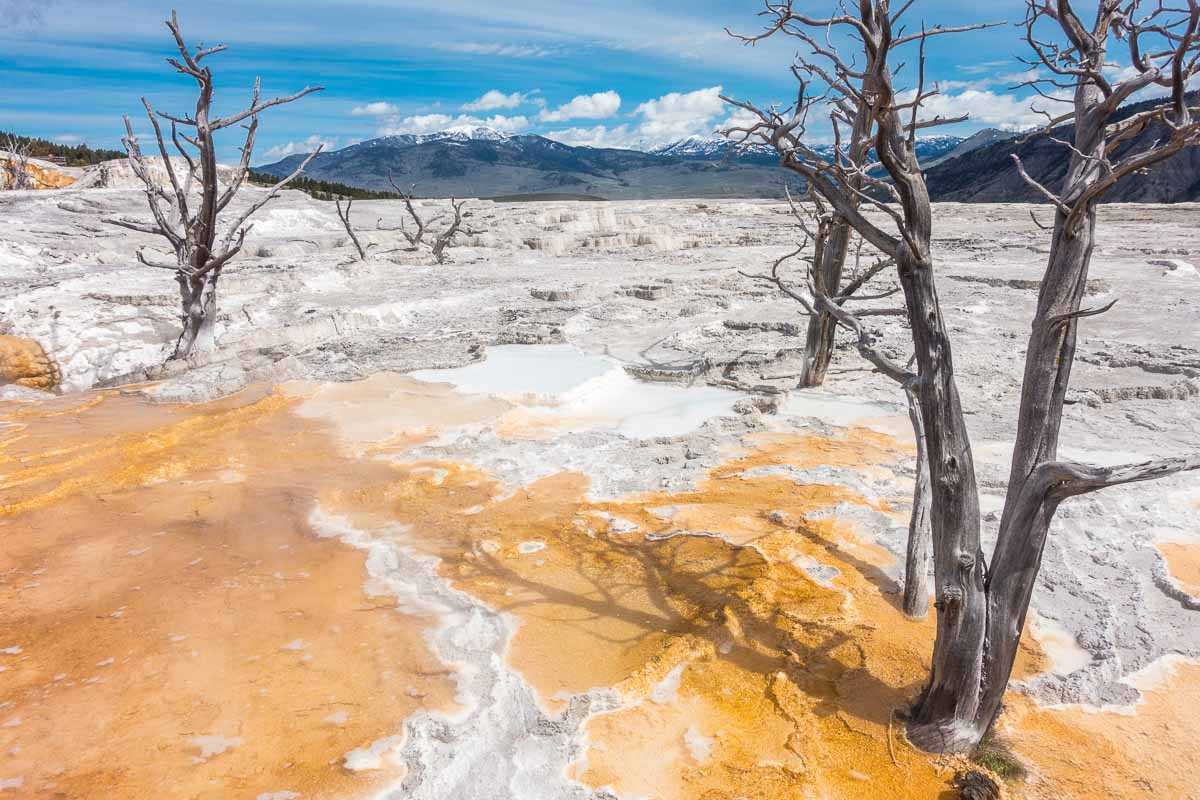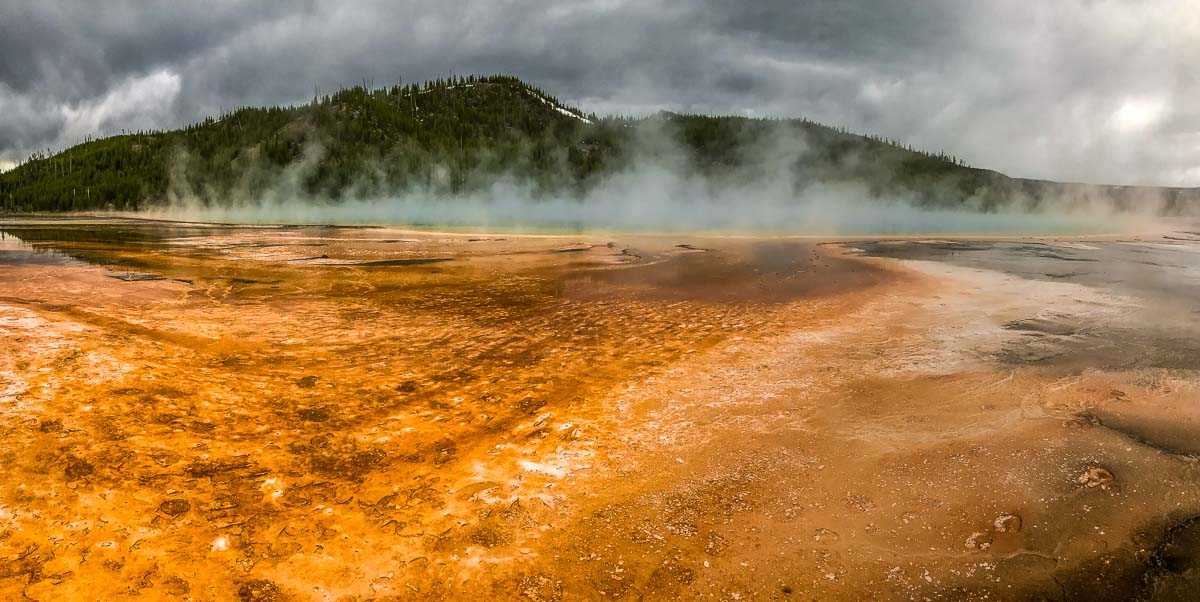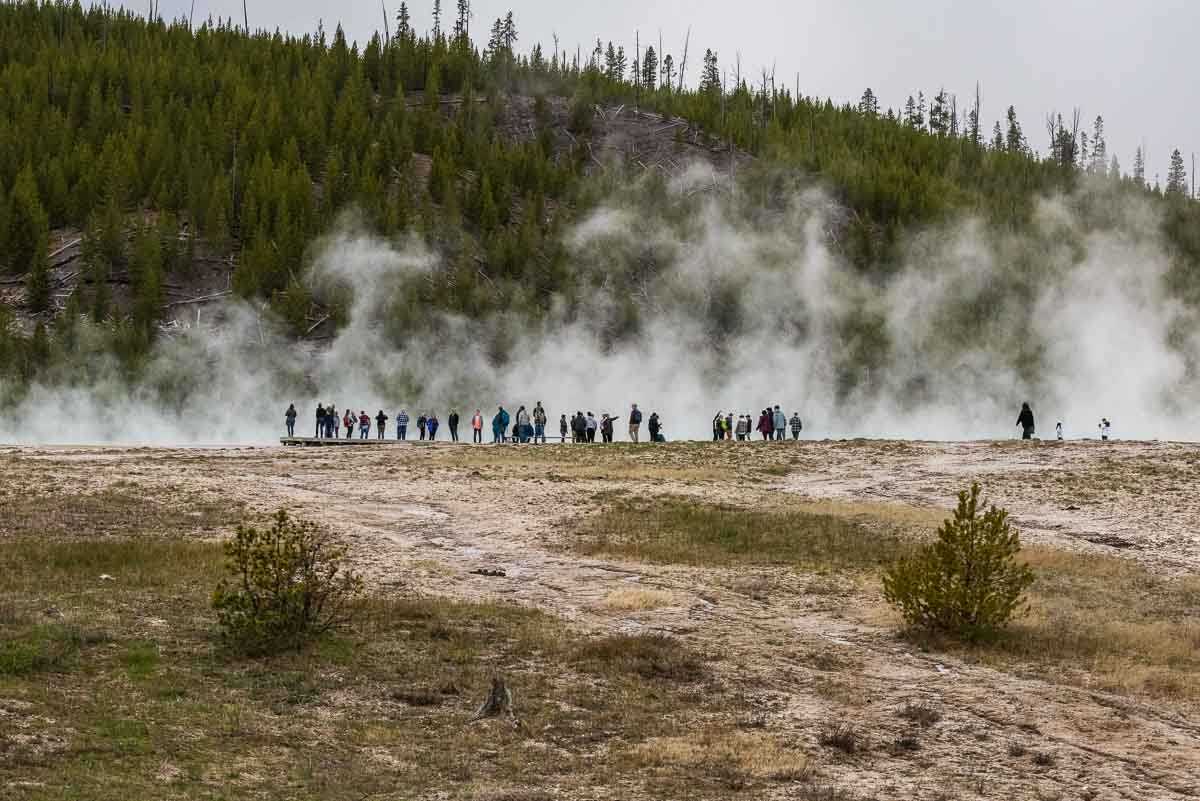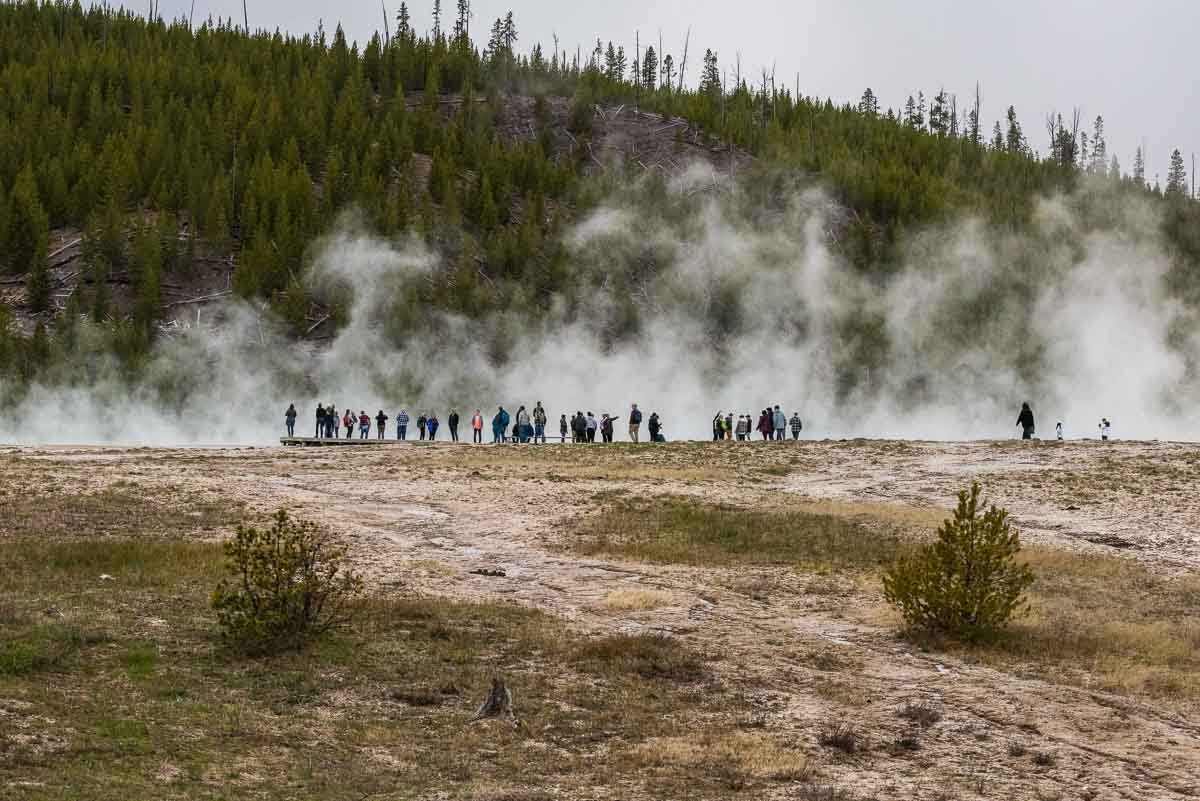 If you are interested in tips on shooting wildlife, check out our guest post by Susan Portnoy, "Tips for Capturing Great Wildlife Photography on an African Safari."
Planning Your Visit to Yellowstone National Park
Part of the secret of photographing in Yellowstone is knowing how to tackle the park. That is, how to get to prime locations at the right time of day.
Give yourself a plenty of time, using a base like Bozeman so you can explore more of 'Yellowstone Country' outside the park. Gardiner and Cooke City, Montana also offer lodging if you don't actually stay in the park.
Yellowstone is a big park, and there will inevitably be a lot of time in the car, extended by occasional "bear jams." So the best bet is to spend two days in order to catch the main sights, and more if you are interested in camping and hiking. Here's a map for reference. In short, we drove the upper circle route the first day (with a jog out east toward Lamar Valley), the lower circle the second day, and an arching loop east and over Dunraven Pass before exiting in West Yellowstone the third day.
Here are our suggestions of what to see on a short visit.
The first day priority for us was the Lamar Valley, east of Tower-Roosevelt, where wildlife sightings are common. There are many notable vistas across the Lamar River near the Yellowstone Forever Institute.
Be sure to stop if you see others gathered, especially if there are people with spotting scopes. Just ask and someone will likely let you look through their scope, and you'll hear details of other recent sightings. That was how we got to see a pair of grizzly bears about two miles away.
Going to and from the Lamar Valley, you can also stop at the Petrified Tree and Tower Fall, and drive Dunraven Pass. The pass was still lined with snow when we visited in late May.
Keep in mind: the greater Yellowstone ecosystem is full of hydrothermal features, e.g. geysers and hot springs. (Essentially, most of the park sits on one of the largest calderas in the world.) This means the ground in these areas, while it looks inviting, can be very dangerous. Do not step off the marked paths and boardwalks, and keep a hand on children at all times. Dozens of people have been killed by the thermal features of Yellowstone. Don't be one of them.
As long as we're warning you, don't be one of the idiots who tries to get a selfie with a wild animal, either. Bison, elk, and, obviously, bears, don't like it when you get too close.
Should you do hiking and camping in Yellowstone, or any of the other National Parks where bears roam, you'd do well to read this guide for what to do if you encounter a bear, and more important, how to prepare for an encounter before you start out.
Mammoth Hot Springs is definitely worth a stop, as its volcanic activity sort of sums up what Yellowstone is about. Mid morning at the Upper Terrace drive and walkway wasn't too crowded. If you take the walkway all the way around the pond to the falls, you'll get multiple interesting views.
The Grand Canyon of Yellowstone is a must for the views, especially of the Falls. Take the south rim out to Artist Point.
Hayden Valley is another good spot for wildlife spotting. Be sure to use the pullovers. You'll find a lot of people don't heed that advice, which leads to some terrific traffic jams if there happens to be a bear near the road.
Lake Village, as the name suggests, is good for views of Yellowstone Lake. There was still ice on the lake in late May.
Old Faithful, obviously.
Grand Prismatic at Midway Geyser Basin is a spectacular spot, accessed by boardwalks, that offers a look at what seems to be the past and the future at once. Rainbow pools edged by yellow and orange crust are downright eerie.
We spent a couple nights in Gardiner, Montana, at the north entrance, at Yellowstone Basin Hotel. The hotel looks across the Yellowstone River, with a view of Electric Peak at the northern edge of the park. The second morning we heard wolves howling. Wolves can be hunted as soon as they exit the park. I wanted to go out and shoo them back across the boundary.
In Gardiner we ate twice at The Raven Grill just outside the North Entrance of the park. They served up a nice foodie take on typical Montana food. Coffee-rubbed bison ribeye, anyone?
Yellowstone is directly north of and adjacent to Grand Teton National Park, which is, in my opinion, one of the most beautiful places I've ever been. Plan your visit to Yellowstone to allow some time for Grand Teton as well. Grand Teton is probably more amenable to hiking than Yellowstone, and you don't have to worry so much about dangerous ground. But, definitely carry and know how to use bear spray.
Yellowstone National Park was the world's first national park. See our list here of all the United States National Parks, with links to our stories about the ones we've visited. Yellowstone is also a Unesco World Heritage site in the U.S.
We visited Yellowstone as part of our trip to Bozeman, Montana.
When you're thinking of traveling, your first stop should be our Travel Resources page, where we list all the essentials you need to make your travels easier, cheaper, safer, and more fun.
You can also help yourself get ready for your travels by reading our Get Started Planning Your Trip Now page.
We love traveling–with the right gear. We've gathered a lot of the stuff we use to make travel more pleasant and efficient all on one page. Shop our Travel Past 50 Amazon page to find our favorite gear. If you purchase something from the store, Travel Past 50, as an Amazon affiliate, may receive a small commission at no extra charge to you. Thanks.
We never leave home without our travel insurance. Nor should you. Search for the travel insurance from Allianz that best meets your needs, whether it be an annual plan or a single trip.
You can see (and buy prints) of most of our travel photos in one place on this page.
Note: This post and other posts on TravelPast50.com may contain paid or affiliate advertising links. As an Amazon Associate we earn from qualifying purchases.