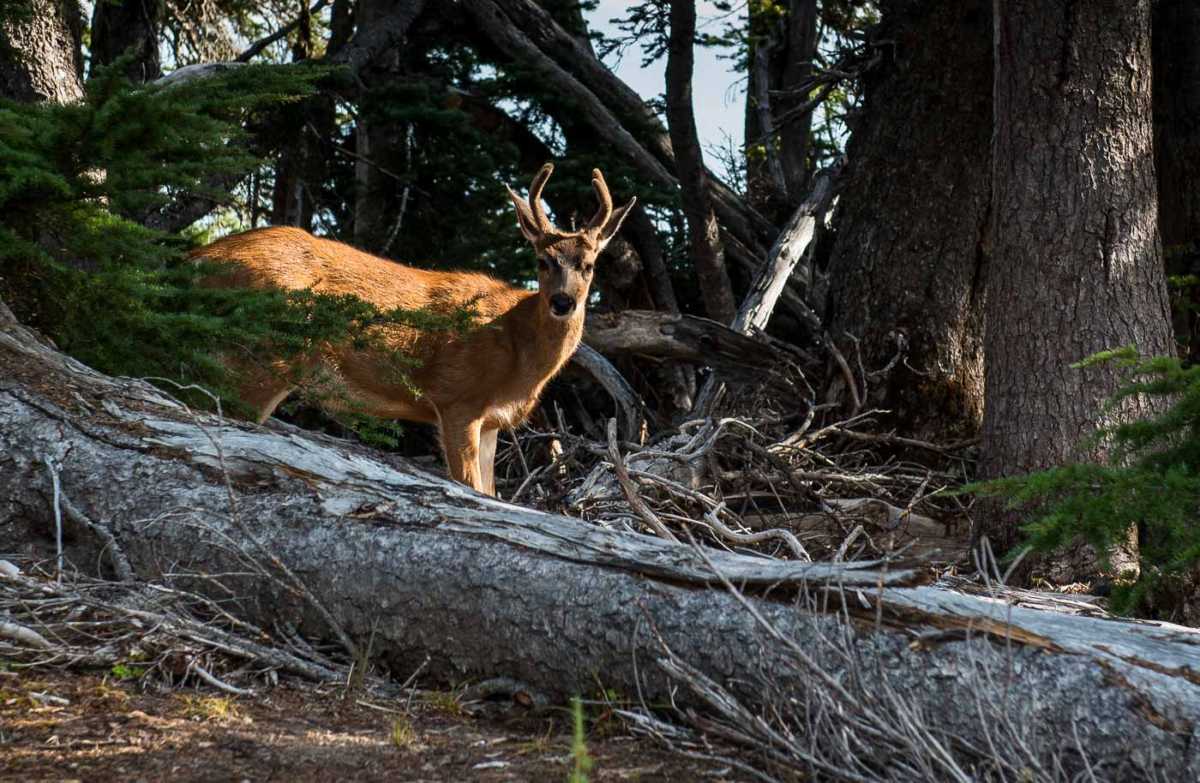 Note: this post, originally published in 2015, was last updated in July 2020.
The best deal in the world for mature travelers used to be the U.S. National Park Service (NPS) Visitor Pass for $10. As of August 2017, the park pass for seniors costs $80, but it's good for a lifetime at some 2,000 national parks, monuments, and federal recreation areas. That's still a bargain. The "America the Beautiful" National Parks and Federal Recreational Lands Annual Pass also admits up to three passengers in the car with the Old Man. (Lucky me, he drives, I navigate.) And did I say, that's for life? Rather, it's for the rest of your life, since the senior rate is for U.S. citizens and permanent residents age 62 and over. Access to National Parks is free to U.S. military and their families, to permanently disabled, and to park volunteers.
Our dear readers know we spend more time outside the U.S. than in, and that we're prone to dwell on cities and urban experiences, museums, historic sites, good restaurants and tasty wine. So what is the appeal of these parks, and how do they fit into our travel oeuvre?
Some posts on Travel Past 50 may contain affiliate links. If you buy something through one of those links, we may earn a small commission. As an Amazon associate, we earn from qualifying purchases.
We've NOT been influenced by Yelp, that's for sure, though we enjoyed the recent Mother Jones story about various wacky, one-star responses to parks: Boring! Too Hot! Not Worth It! And then there was the complaint that went viral, admonishing Yellowstone to "train your bears" to be more cooperative for tourists. What we have here are faulty expectations.
Hoping to manage our own expectations, we started reading more about parks and wilderness. Tom (a.k.a Worst Case) immersed himself in reports of national park deaths: a bear-kills-man story from Yellowstone, and a family-dies-of-dehydration story from White Sands National Monument in New Mexico. I dove into The New Yorker story about the Really Big One and the tsunami aftermath. We re-examined our itinerary, bought bear spray, and checked our water bottles. We still weren't prepared for wildfires, plague, and a million visitors to the Black Hills around Sturgis, South Dakota. See? That's the trouble with wilderness. Sometimes it's too wild, and sometimes it's not wild enough. It's so predictably unpredictable.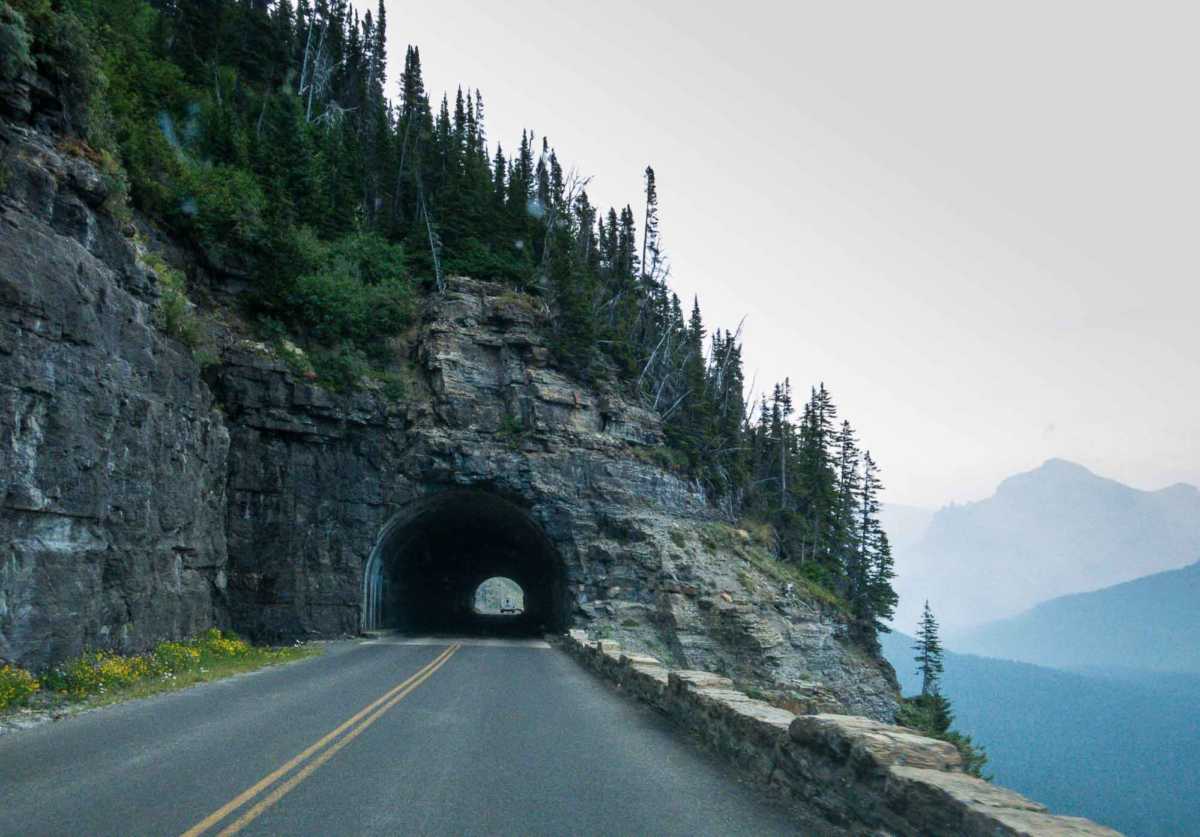 This was our second consecutive year setting out on a road trip with the vague idea of hitting a couple National Parks. Since August 4 (to this Labor Day writing), we've driven over 5,200 miles and visited eleven national sites in five states (listed below). We'll visit several more as we head back to the Midwest in September. Last year we visited seven parks in Utah and Colorado in a month's time. We're getting our money's worth with that NPS card.
While the National Parks are a focal point of our road trips, we forget that the drive itself–approaching the parks–is a major part of the experience. The car travel requires logistical planning, alert driving, and a patient head for navigating detours and crowds. No, we don't get around in an RV. (That's the #2 question we get, right after "Where are your from?")
Fortunately, we aren't plunked directly into wilderness from cities. We transition from stop-and-go city driving to broad, flat Interstate highways, from Interstates to small two-lane highways, from rural roads to small town intersections, and from long straight stretches to curvy mountainous roads. We drive in cars that want to go 15 mph over the speed limit. Pretty soon, we're following drivers who can barely take the mountain curve at 35. It's a step-by-step approach, and we leave our old selves gradually.
Along the way, we've stopped at small town cafes from Litchfield MN to Oakridge OR. Without a camper, tent, or RV, we've opted for motels. Friendly conversations ensue, and the locals send us on with their own recommendations, rarely found in the AAA guide. The road trip is part of the park experience.
But as we get closer to the parks, it seems we're towed in by the sheer force of their size and scope, as if they reside on their own independent center of gravity. The mountains or dunes, lakes or forests come into view in dribs and drabs, bits and pieces hinting at the terrain to come. Finally, around a bend or over a ridge, there it is with a realization that practically makes a thud. Everything up to this point is context, some help in gleaning how big the earth is, and how diverse.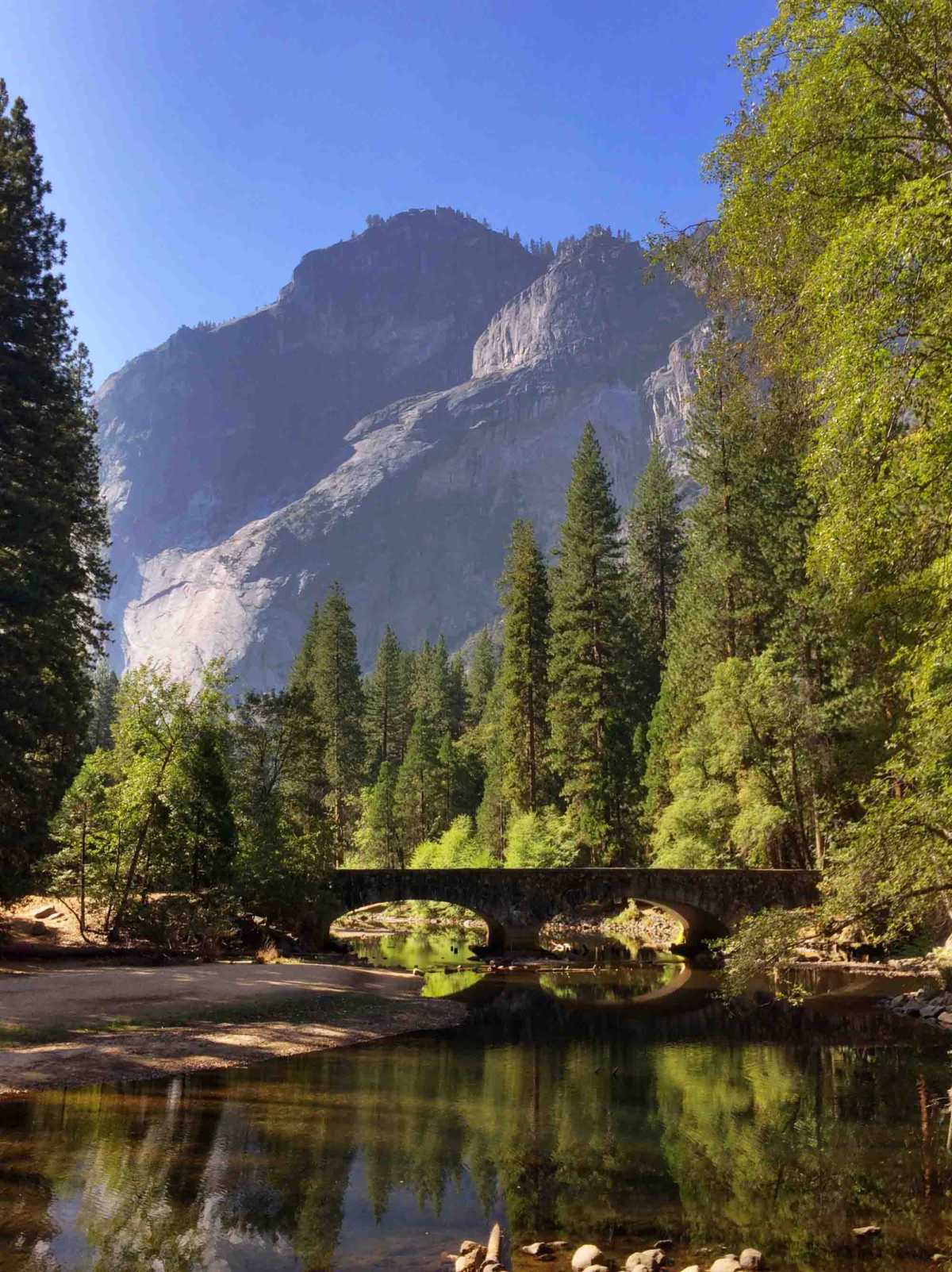 Now we've invested in gas, time, and motels. We've arrived, and we show the Best Value in the World pass at the entrance gate, and receive a map and newsletter in return. What are we in for?
No matter the park, the experience is first and foremost a response to the terrain. Get out of the car, hike a trail of any length, take the time to stand still and gaze at the land. Look at what's around you instead of how it compares to your expectations, and don't expect to grok it in a 2-hour drive-through. Expect to see things close-up: trees, rocks, sand, lakes, glaciers, rivers, oceans, islands. What you are seeing is the history of the earth, the way in which it's been formed and is constantly recasting itself. In the Badlands, Glacier, or Lassen, for example, it's possible to see how forcefully the landscape is created. In others like Redwood or Olympic, the evidence is in jagged rocks, erosion, wind, floods, fire, earthquakes, tsunamis, and all kinds of volcanoes and craters. Impressive stuff we just don't witness every day.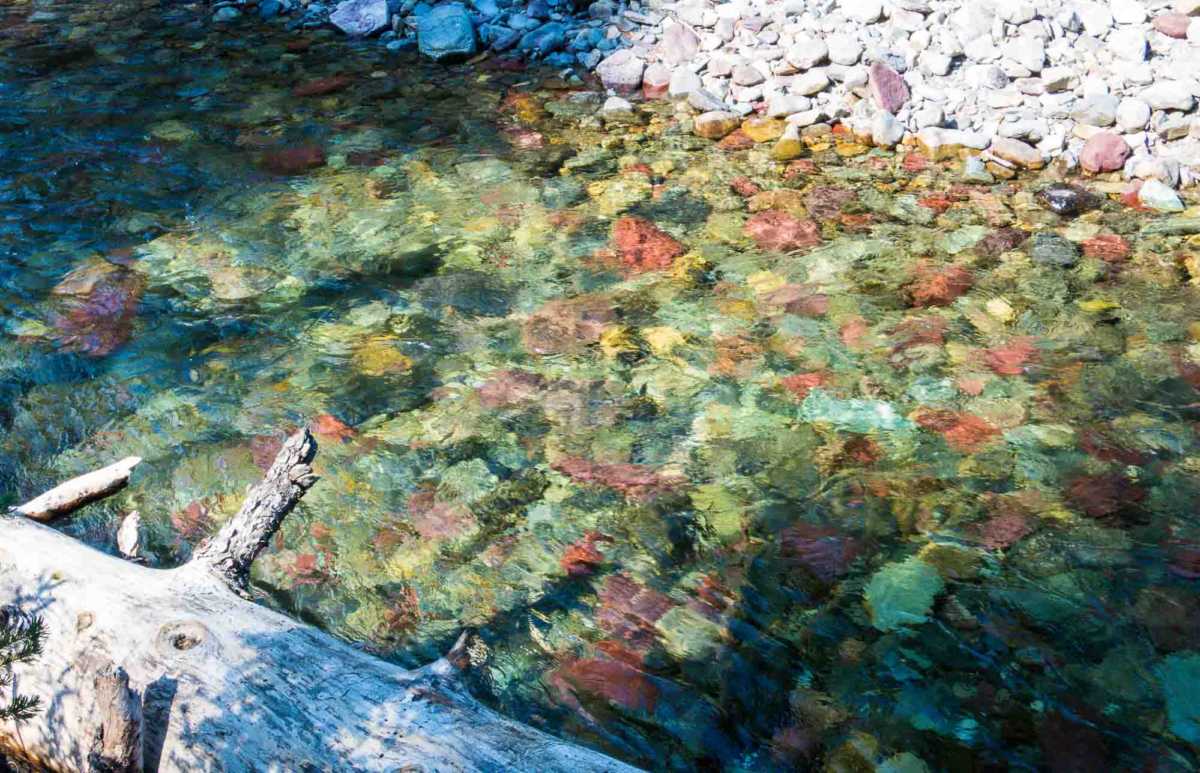 At night, it's possible to look up and see more than city lights: colorful horizons, stars, the moon, shiny clouds, and all sorts of airline and satellite traffic.
The parks are not all scenery. Just like you might share your garden or backyard with some ants, birds, worms and squirrels, the National Parks are shared with their wildlife: bear, moose, elk, deer, chipmunks, marmots; hawks, raven, jays, songbirds, herons, loons, duck, geese; trout, salmon, oysters, crab; butterflies, crickets, grasshoppers, annoying bugs, lightening bugs. We've seen all these (alive, not on a dinner plate) and more, just this month.
And along with the scenery and wildlife, we see the history of people: natives, pioneers, hunters and fishermen; teachers and farmers, ranchers, and government. We can see the marks of wars, migrations, political maneuvering. And we spot the evolution of modern engineering and technology: dams, tunnels, trains, roads, power plants, cell towers.
From the faint tracks of the westward wagon trains in the prairies of Nebraska to the first rail lines, from the horse trails to roads, we imagine earlier people in the great expanse. We imagine the difficulties getting from here to there as we speed along in a well-tuned car.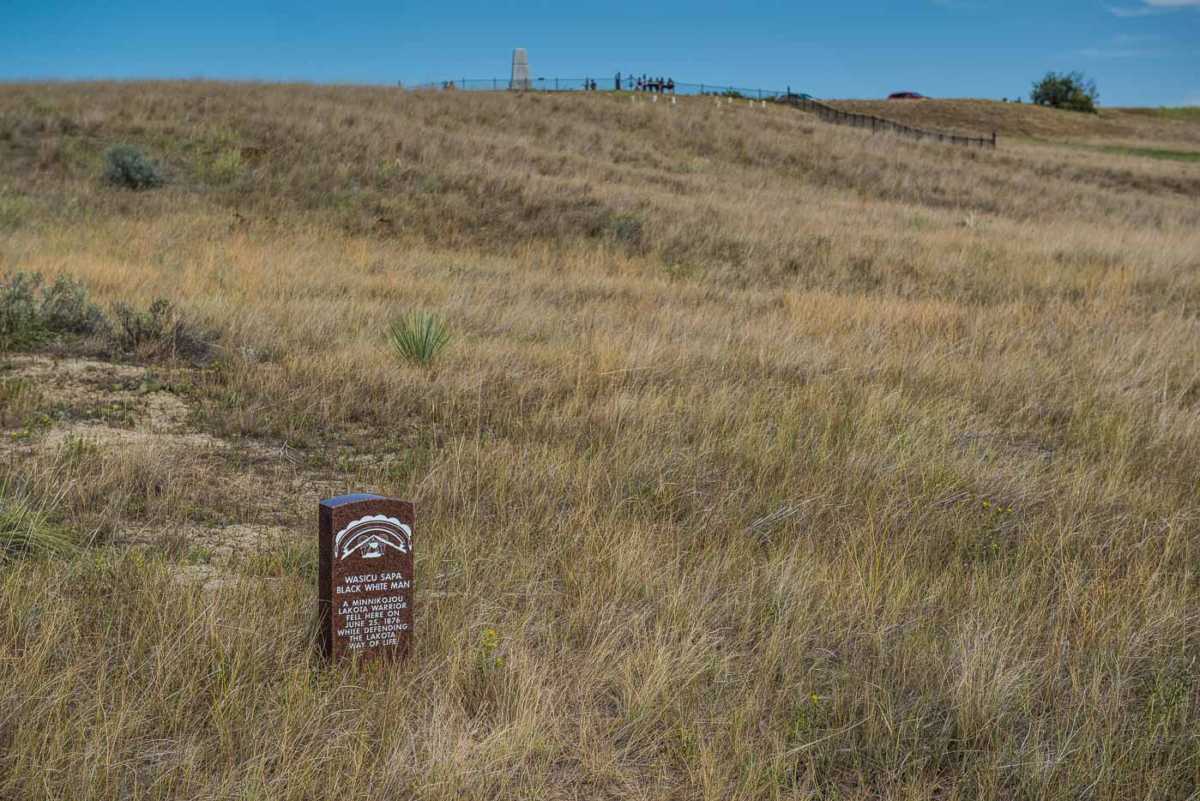 In places like Little Big Horn we listen to the detailed stories of battles fought right on the place we stand, so that we can visualize the attack, the retreat, the advantageous positions. We can understand how the engagements transpired, even if we can't grasp the necessity of it. Contemporary voices are loud and clear, too. We breeze past billboards blaming congress for the drought, or proclaiming Jesus is watching. We trace the robotic power lines over to the nuclear power plant by the river. The locals' opinions are posted on fence posts, and at every stop we are reminded of the humanity crisscrossing the country. Gas, soda pop, and souvenirs.
And then, break that train of thought. We focus on the people around us, in and near the parks. The RVs are everywhere. Another group of bikers on their Harleys are sporting all the accessories. The Asians get on and off the tour bus. The Europeans are intent on getting the most out of their time. Young and old are camping. Some are between jobs. A family with ten kids returns to their van and piles in, in some inexplicable order. Hikers of all ages exchange status reports. Occasionally the trail spits out a woman in heels, clinging to the arm of her escort. We find out the park ranger's background, or what the employee does in the off season. We duck away from a high-energy woman in Yosemite who rushes to claim a parking spot "before the Europeans take it."
We consider the fools who don't heed warnings and become casualties of falls, drowning, exposure, dehydration. Wilderness is not to be fooled with, and just because we can get there in a couple hours from our warm beds doesn't make it any safer. Au contraire.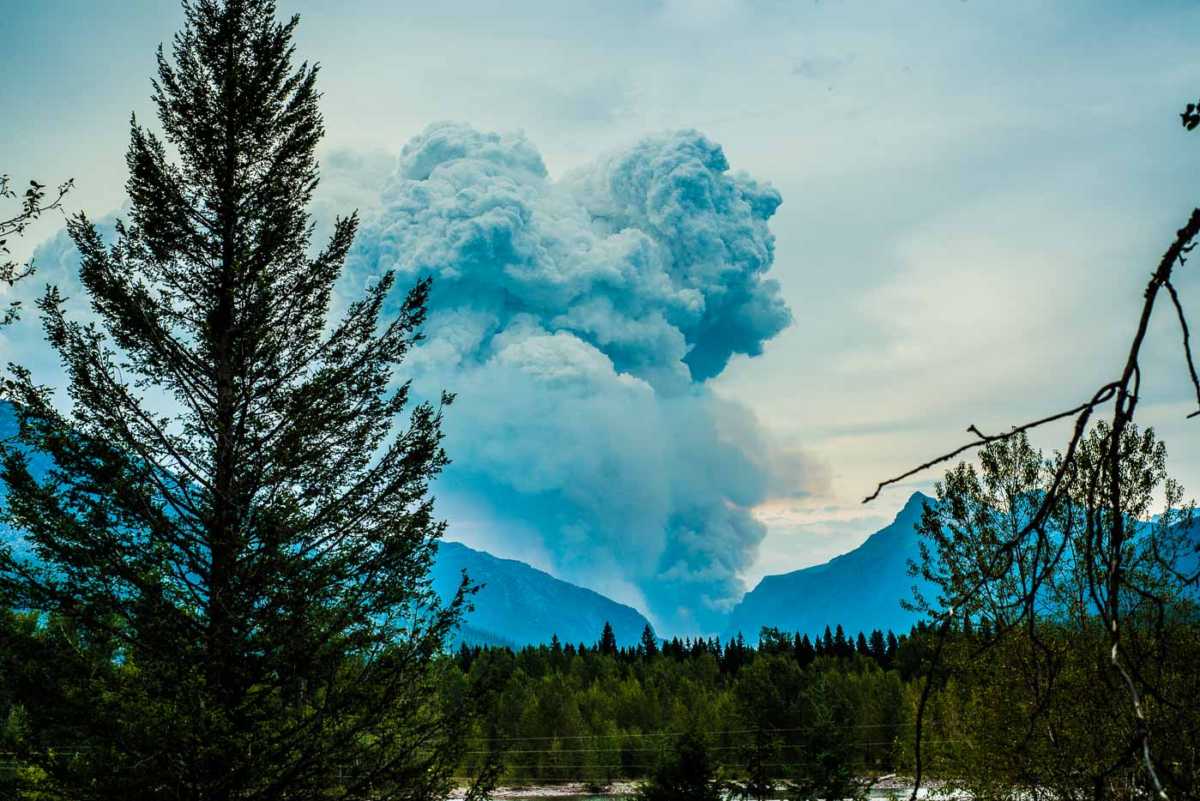 It takes all kinds, and all kinds show up in the Parks. Amazingly, none of this bothers us, and we remark at the parks' ability to calmly handle and absorb people. Everyone is trying–though to varying degrees of success–to get in the spirit and gulp enough of nature to sustain them. Cameras are everywhere. Patriotism is in the air. Junior rangers are sworn in. People really do pack out what they take in to the park, and only the illiterate attempt to feed the animals. Both Americans and visitors exhibit respect and pride at the preservation of these vast areas.
All this, so fast, on the way to the parks, within one park, and from park to park. Geology, Botany, Astronomy, Anthropology, Archaeology, Political Science, Economics…all those things I didn't study in school. Can you answer this question? Which do you prefer, Rome or Yosemite National Park? Neither can we.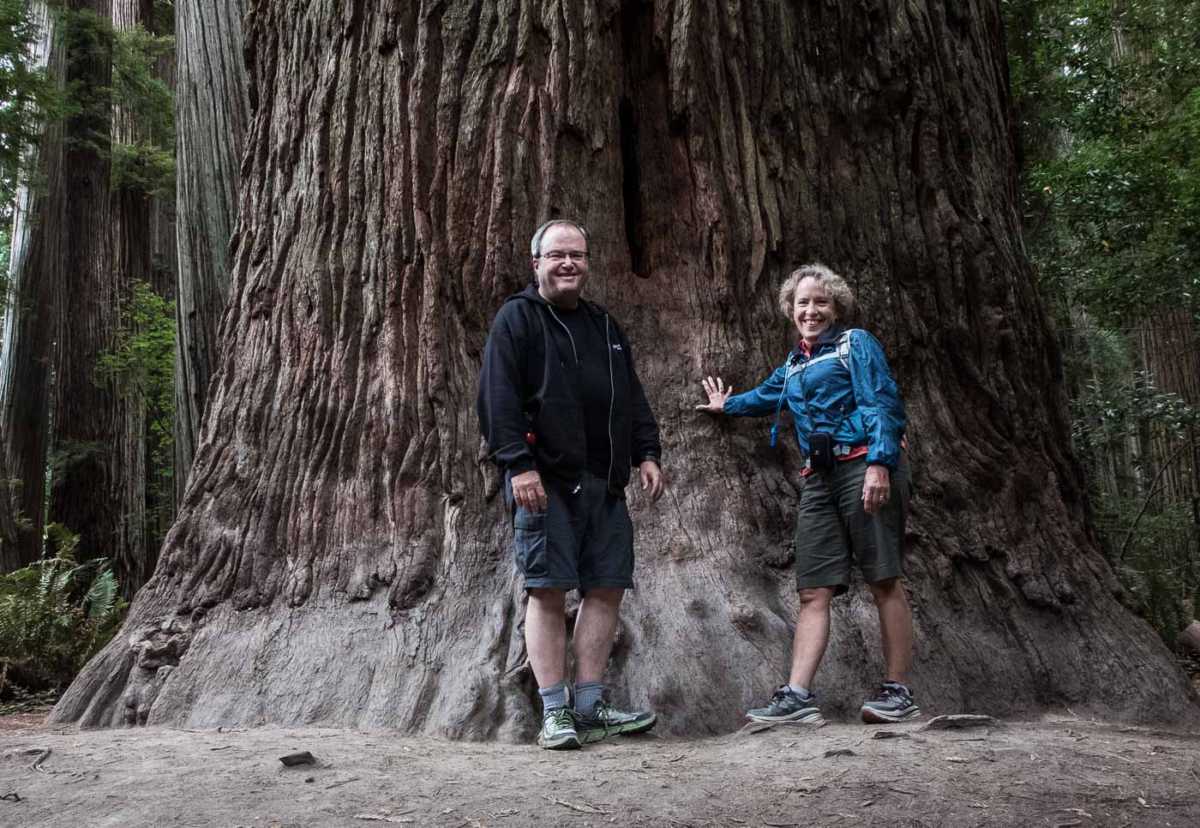 For a great history of the U.S. National Park Service (NPS) watch the short Ken Burns introductory film shown at Yosemite's Visitor Center. The California land was initially protected by Abraham Lincoln in an edict handed down right in the middle of the Civil War. Later, the lyrical work of John Muir, among others, helped convince Teddy Roosevelt that Yosemite belonged in that class of land that should be preserved, protected and, not coincidentally, made accessible to the average U.S. citizen. The idea then as now is that experiencing the raw beauty of our wilderness areas helps preserve our sense of wonder, humility, and appreciation of these expansive United States. People have been part of the plan since the parks were established. Even an English major sees the sense in this.
In the parks, we hike and climb and are happy for the exercise and the natural beauty. We spend hours without much talk, hours observing specific trees or rocks, impressive canyons, or unusual colors. We see the same vistas most others are seeing, and photograph some of the same spots that have been painted or photographed for hundreds of years. But like other National Park visitors, we also snatch singular viewpoints that are momentary and solo. Sometimes it is pointless to try to capture that image. The natural environment is more immense than we expect, even when we have grandiose thoughts, even when we are just part of the crowd.
As we continue visiting U.S. National Parks, we are applauding the recent introduction of the Parks for Kids program, granting all U.S. 4th graders and their families, by the carload, access to any national park or monument. Learn about the National Parks and Monuments near you, and plan on a visit. 2016 marks the 100th anniversary of the establishment of the National Park Service. Whether you are a kid or not, the exploring is worth it.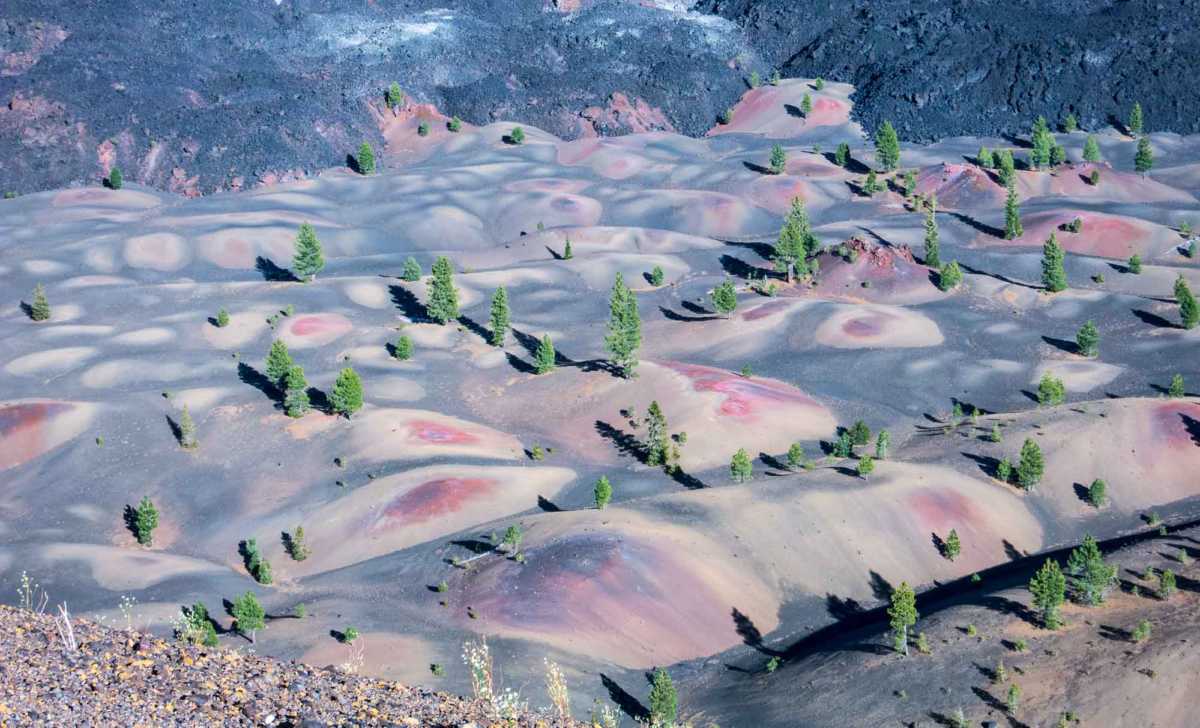 The eleven sites we've visited so far on this road trip
Badlands National Park
Minuteman Missile National Historic Site
Little Bighorn Battlefield
Glacier National Park (With Canada's Waterton Lakes National Park, this is also a World Heritage Site, International Peace Park, and UNESCO Biosphere Reserve)
Mount Rainier National Park
Olympic National Park (WHS and UNESCO Biosphere Reserve)
Mount St. Helens Visitor Center (managed by Washington State Parks for U.S. Forest Service, and not part of the NPS at this time)
Crater Lake National Park
Redwood National Park (WHS)
Lassen Volcanic National Park
Yosemite National Park (WHS)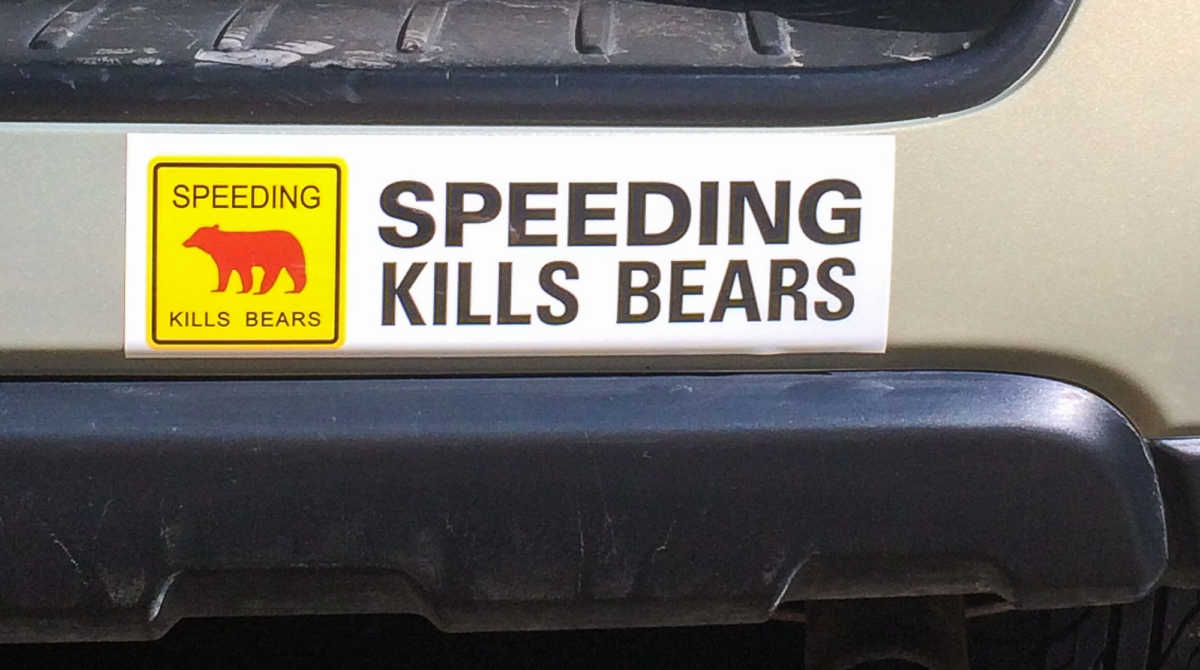 Have a look at our posts about all the National Parks in the United States that we have visited.
Several United States National Parks are also UNESCO World Heritage sites.
We recognize there are some great state parks, forests and wilderness areas that merit visits for outdoor adventures. See examples in our posts about things to do in Bozeman, Montana outside Yellowstone National Park, Jack London State Park in California, and about New York's Adirondack Park.
Note: For tips on health safety precautions for post-pandemic road trips, read our post, Planning Your Safe Road Trip.
Travel Planning Resources
Looking to book your next trip? Use these resources that are tried and tested by us. Flights: Start finding the very best flight deals by subscribing to
Thrifty Traveler
. Book your Hotel: Find the best prices on hotels with
Booking.com
. Find Apartment Rentals: Find the cheapest prices on apartment rentals with
VRBO
. Travel Insurance: Don't leave home without it. We recommend
Allianz Travel Insurance
. Need more help planning your trip? Make sure to check out our
Resources Page
where we highlight all the great travel companies and products that we trust. See all of the gear and books we like in one place on our
Amazon shop
.