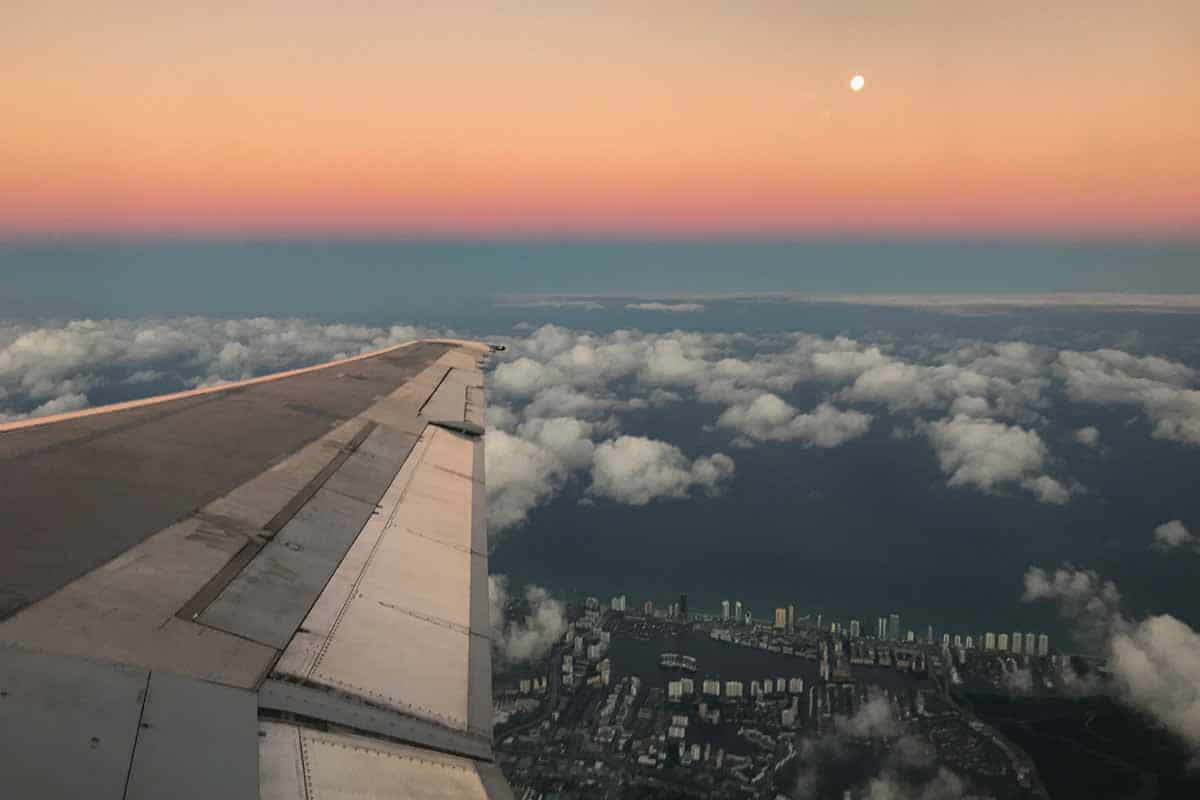 This is a short list of resources we use when we travel. Although no list of travel resources or tips can be complete, this resource list is compiled solely of things we have personally used to make our travel easier, cheaper, safer, and more fun. Everything recommended on this page is something we actually use and can unabashedly recommend.
Just so you know, some of the links on this page are affiliate links. That means if you decide to purchase any of the products we suggest here, we will receive a small commission. Note: there is no extra charge to if you if you decide to purchase a product that we have an affiliate relationship with. Please remember that we have personally used all of these products and companies we list below and recommend them because they are helpful and useful, not because we make any small commission. Don't spend any money on them unless you think they will help you achieve your travel goals.
Booking your Travel
Flights
Google Flights: When we're looking at flying somewhere, we always start with Google Flights to get an idea of costs and schedules. Google Flights is not completely comprehensive. For example some airlines such as Southwest don't show up in Google Flight results. So, after using Google Flights for an overall picture, be sure to check the site of any airline you think may have flights where you're going.
However, after you have done your initial research with Google Flights, we highly recommend booking directly with the airline you'll be flying. In case there's any difficulty, having a third party between you and the gate agent is a recipe for disaster.
Trains
The Trainline: We are big fans of European trains, and we usually use the all-in-one solution of The Trainline to book individual train tickets. We have used Trainline many times and the process is seamless and easy to use and you end up with tickets on your phone. In general, it's much easier to use than the various national train companies. Sometimes there's a small commission involved, but believe me, it's a small price to pay for the convenience.
Eurail: If we're going to be traveling around multiple European countries, we always get a Eurail pass. There are lots of Eurail alternatives, including how long you'll be traveling, how many days within that time you'll be traveling, and whether you're going to multiple countries or staying in one. All of those are considerations you'll need to know before you buy your Eurail pass. Also, keep in mind that sometimes you'll need to also reserve your seats, which you'll have to do with each individual national train company. But, often too, you can just show up and get on a train and show your pass to the conductor.
Visas
iVisa: As you know, some countries require visas for entry. Some processes are easier and more transparent than others. Others require a lot of digging around online to try to find the right link to apply for the visa and then having to deal with bad translations on a clunky website. We usually prefer to shift the hassle to iVisa.com. For a small fee (usually $25) they do all the work for you and email you the visa in short order – sometimes we've got our visa in under an hour.
Lodging
First, we like to check multiple sites before booking hotels. Rates can vary. But be sure when you do compare the rates, that you take into account the local taxes. Sometimes they're included in the advertised rate. Sometimes they're not. You usually have to get to the actual confirmation page before you see the full price you'll be charged.
Booking.com: To book hotels or short term apartments, we regularly use Booking.com. We like the ability to browse with their map as well as by price, ratings, and brand. Even if you prefer to book direct with your select hotel, a visit to Booking.com provides valuable price research.
Hotels.com: Another hotel booking site we use a lot is Hotels.com. Sometimes it has hotels that Booking.com doesn't – and vice versa. One of the features we like about Hotels.com is that once you make a certain number of bookings, they offer a free night credit equal to the average price of your last 10 bookings that you can apply to future bookings. Essentially, that amounts to a 10 percent bonus if you're a frequent booker.
Credit Cards and More
Chase Sapphire Preferred Card: We have several credit cards, but the one we absolutely use the most for travel is the Chase Sapphire Preferred card. The benefits of the Sapphire Preferred are extensive, and include, among other things, the ability to buy Apple products with your points. But as far as travel goes, the best benefit is that when you redeem points for travel, you get a 25 percent bonus. In other words, a $500 flight costs you only $400 worth of points. There's an 80,000 point bonus currently (as of April 2023) on offer for signup, which is worth $1000 in travel. This is really the one you shouldn't leave home without.
Schwab checking account and debit card: Simply, this is the best debit card you can use for a couple of reasons. First, in most countries, the best way to get local currency is to withdraw it from a local ATM. (Don't exchange currency in an airport currency exchange. Especially don't use Travelex in the US. In both cases, exchange rates are terrible. They charge you 10 percent or more exchange fee.) Wait til you get where you're going and use an ATM at a bank. When you do that, you usually get the interbank exchange rate, i.e. no mark up. And second, although there is usually an ATM fee, Schwab will credit your checking account the amount of the fee.
Wise: Wise, formerly known as Transfer Wise, is the easiest and cheapest way to wire money internationally. There are times when it's cheaper to pay by wire than by credit card, and this is what Wise is for. It's easy to set up and, once you do, it's even easier to use. We have used it when an international vendor adds a credit card surcharge to cover their fees. Wise is way cheaper.
Backpacks and Bags
Osprey backpacks: We've tried lots of backpacks, but we keep coming back to Osprey for their combination of features, light weight, and durability. You can see these posts more discussions of why we choose Osprey for day hiking packs and for cycling packs. We love them.
Fjallraven: We've lately been very partial to the Fjallraven brand of small backpacks and other carryon luggage. We're currently carrying the Kanken mini backpack for Kris, and the small duffel for Tom. The duffel is big enough to fit a tripod and walking sticks if you need to check that stuff, and, if you're not carrying "non-checkable" stuff like that, it will fit as a carry-on. P.S. We also wear Fjallraven parkas in the Minnesota winter. Swedes and Minnesotans know how to stay warm.
For tips on what to pack in your checked or carry-on bags, see our post What to Pack for Your Trip. Find more luggage, bags, and backpack recommendations here: The Travel Bags We Carry.
Clothing
Unbound Merino: Easily our best discovery in travel clothing in the last 10 years is merino wool. We're very partial the the Unbound Merino brand. I travel with three t-shirts, which obviously saves a lot of luggage room. Also, because merino doesn't retain odor, you can wear the shirts repeatedly. When they do need a wash, you can wash them in your sink, hang them in the bathroom, and they'll be dry in the morning.
Patagonia: When it comes to outerwear, especially rain gear, we've both been advocates of Patagonia gear forever. It's durable, packable, and it just works. It's one of the layers we always bring.
REI Outfitters: REI is the go-to outlet for all things outdoors. We've bought everything from backpacks to tents to headlamps to hiking shoes to, well, you name it. If you can, go to a store because their associates really know what they're talking about. If you can't get there in person, they've got a great website, which also has a lot of good advice. And, they constantly are running deals on their site. You can see all the REI deals here.
For footwear, see our post about travel shoes for women.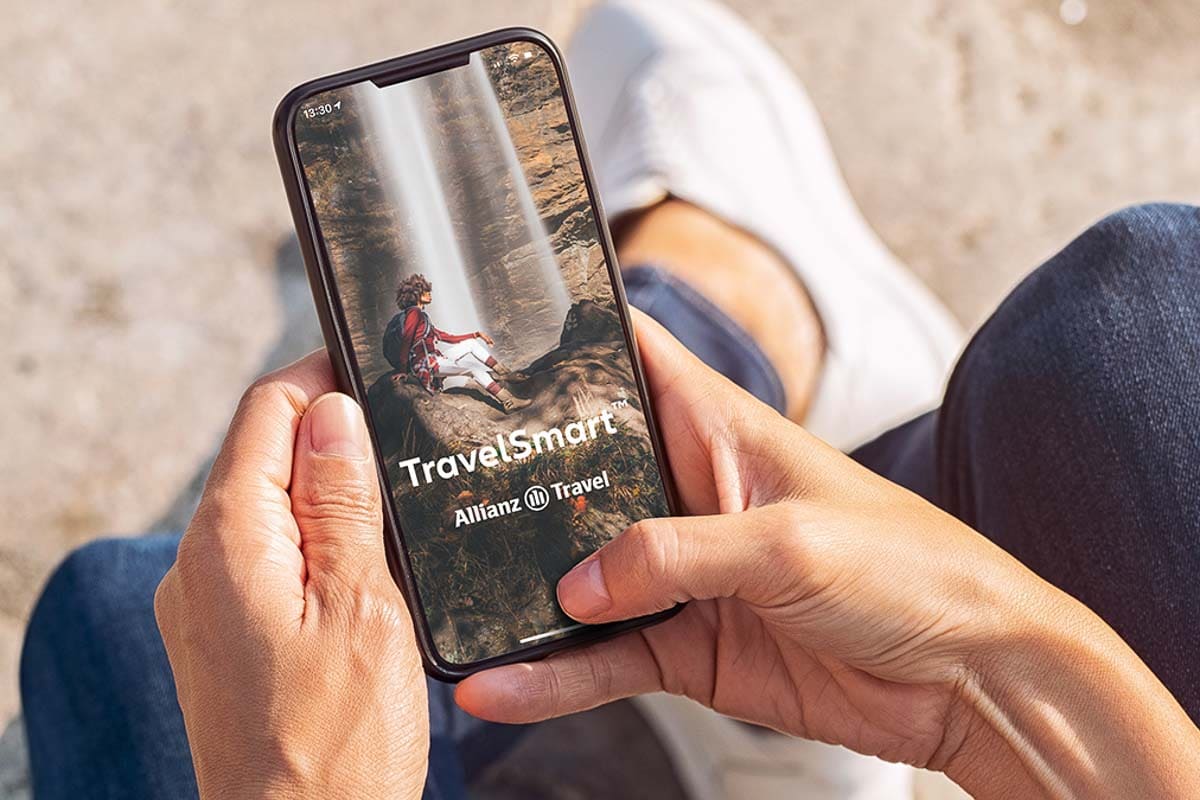 Apps for Your Computer and Phone
T-Mobile: First of all, if you are an international traveler, you want the right phone and data plan. For us, that's T-Mobile. T-Mobile's international plan works seamlessly in about 130 countries. When you enter a new country, you automatically are connected to that country's phone and data plan. You usually get 5G speed for up to 5GB of data, which is plenty for a short trip – although you should always use wi-fi when you can, especially if you're streaming. If you do use up your data allotment, you can either settle for slower speeds, or you can easily pay for more high speed data.
Nord VPN: If you are not concerned about the security of your browsing and identity when you are traveling and using public wifi, you should be. A VPN, or Virtual Private Network, routes your online activity through a server other than the public one you are connected to, thereby encrypting your data. Be safe, use a VPN. They are very easy to set up, and once you do, they automatically protect you. They're also useful to connecting to a site in your home country, which you may need to do at times for certain websites. Read our post on why you need a VPN for travel.
Tripit.com: We use the Tripit app extensively. It's one convenient place to keep records of all your travel arrangements past, present, and future. It could not be simpler to use. Just forward any confirmation email you get from airline, hotel, or whatever, and Tripit handles it. The other great feature is it automatically notifies you of any changes to your itinerary, such as flight delays or gate changes. We love it.
Travel Smart by Allianz: Whether you have Allianz Travel Insurance or not (and we think you should; see below) you can still use the Travel Smart app. The most useful part of the app is all the contact information for all US Consulates around the world, as well as a list of medical facilities worldwide where English is spoken. We've had to use this app in an emergency, and believe me, it's absolutely essential.
Here is a more comprehensive list of the apps we use when traveling.
Cameras and Photography
BH Photo and Video: The legendary New York store is the choice for professionals and serious amateurs everywhere. Simply put, the have the largest inventory, the best prices, and great, detailed product reviews from expert users. And, if you can't get the info you need on their website, they've got number you can call to talk to an expert in any area. We have bought about 90 percent of our camera equipment from BH.
Adobe Lightroom: Once you take the photos, you are going to want to process (develop) them. Of course, these days, that means digital, and Adobe Lightroom is the professional's and serious amateur's choice for making your photos pop. You can buy any number of plans from Adobe that include Lightroom, Photoshop, Premiere (for video editing) and all the other Adobe products. Or, you can just pick and choose. BTW, Adobe saves all your uploaded photos online. That's a great, included, backup service.
Smugmug: Once you process your photos, you're going to want to show them off…and maybe even sell them. Smugmug is what we use for that. You can see our Smugmug travel photo site here. An added bonus is that Smugmug saves your processed photos online, providing an essential backup of your work.
Here is a detailed post about the photography equipment we use.
Travel Gadgets and Books
Amazon: We have a constantly changing list of gadgets you need for travel. Chargers, adapters, cables, clothing, you name it. It is Amazon, after all. And, Amazon wants us to remind you: gf you buy something from this list, as an Amazon affiliate, Travel Past 50 receives a small commission at no extra cost to you.
And, if you're buying books, also consider supporting Bookshop.org. Bookshop.org shares its profits with local booksellers, and you can even pick your own favorite local bookshop to support.
Global Entry
Global Entry: If you are a citizen or legal permanent resident of the United States, you are eligible to get Global Entry. Global Entry, quite simply, is the program that makes your travel life easier in a couple of ways: first, Global Entry includes TSA-Pre, which means you get shorter security lines and less intrusive security screening in all your flights that originate in the US; and second, when you return to the US from abroad, you get to pretty much skip the customs and immigration lines and breeze right through the exit.
First Aid
To be sure, we never travel without our own homemade first aid kit.
Travel Insurance
Allianz Travel Insurance: If you don't have travel insurance, you are asking for trouble. Many (most?) United States health insurers don't cover you when you are out of the country. Travel insurance is cheap peace of mind, especially in pandemic times. If you get stuck somewhere because of Covid restrictions, who is going to pay for that? If you have Allianz Travel Insurance, you need not worry.