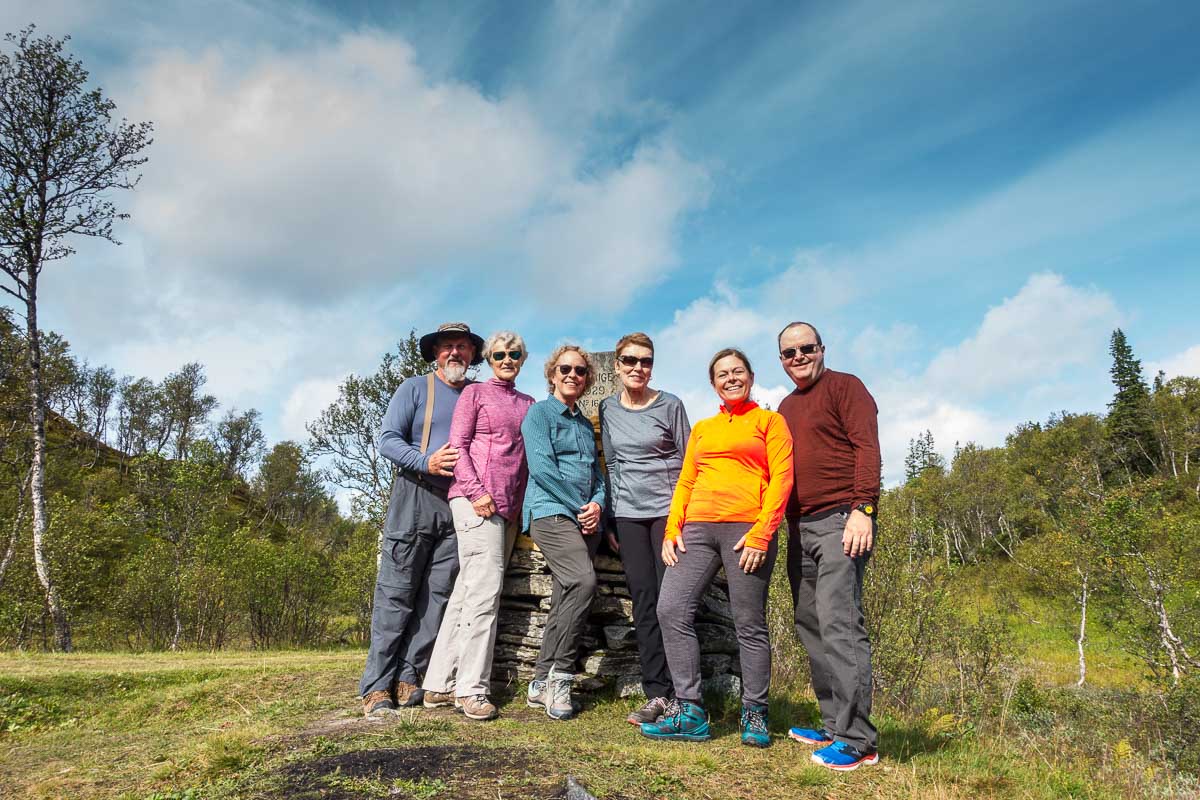 Travel with us on custom-created small-group tours
Travel Past 50 Tours, like the TravelPast50 travel blog, was born out of interest from friends and readers to join us visiting some of the places we love the most. In response, we've created tours that blend places we know well with new places we want to explore, and classic sites, local dining, and engaging tours.
Here's what makes our Travel Past 50 Tours unique:
Small group tours (maximum 12 guests)
Accompanied by Kris and Tom, with benefit of their life-long travel experience
Custom-created itineraries combining cultural experiences with local cuisine and active tour options
Sufficient unscheduled time
Additional local expert guides as appropriate
Local secrets not usually on tourist itineraries
Comfortable travel, luxury touches, and affordable rates
Kris and Tom's helpful travel tips, shared with the group via personal communications in advance of the trip: getting ready to travel, what to pack, recommended reading, and how to enjoy to the max
Our goal is to introduce our tour guests to new destinations and new insights, offering everyone the opportunity to enjoy independent travel and free time along with the pleasure of meeting new people in our select group. Join us!
Sign up
Be the first to hear about upcoming Travel Past 50 Tours. Sign up here.
Current Tour
November 2022. Northern Spain: Cuisine and Culture Itinerary
Note, this tour is sold out. Barcelona, Zaragoza, Logroño, San Sebastián-Donostia, Madrid.
Upcoming Tours
Spring 2023. Planning stage for a tour of Andalucía, Southern Spain.
Past Tours
August 2019. Sweden-Norway Itinerary
Stockholm, Östersund, Åre, Trondheim. Related posts: Five Top Day Hikes in Sweden; Many Ways to Visit Trondheim, Norway
Travel Past 50 Tours Terms and Conditions
Here's all the fine print. Please note these terms and conditions may vary depending on the specific tour destinations and timing.
Requirements Traveling with TP50 Tours
We require all our guests to carry travel insurance, to sign a waiver agreeing to the terms and conditions published with each tour itinerary, and to be up to date with vaccinations, including against COVID-19. See more about traveling with us during COVID in this post updated July 2022.
We use Allianz Travel's annual "All Trips" insurance plan, but you can find their single trip insurance plans and get a quick quote here.
Of course passports are required, too. Here's a friendly reminder to make sure your passport is valid through six months following your travel dates, as required by most countries.
Where to?
Let us know where you'd like to travel with Kris and Tom. We'll consider any place in the world. Let us know, too, what style of travel you are seeking with us. Would you like some hiking or biking? Museums and history? City walking tours? Food and wine? Email tom@travelpast50.com.