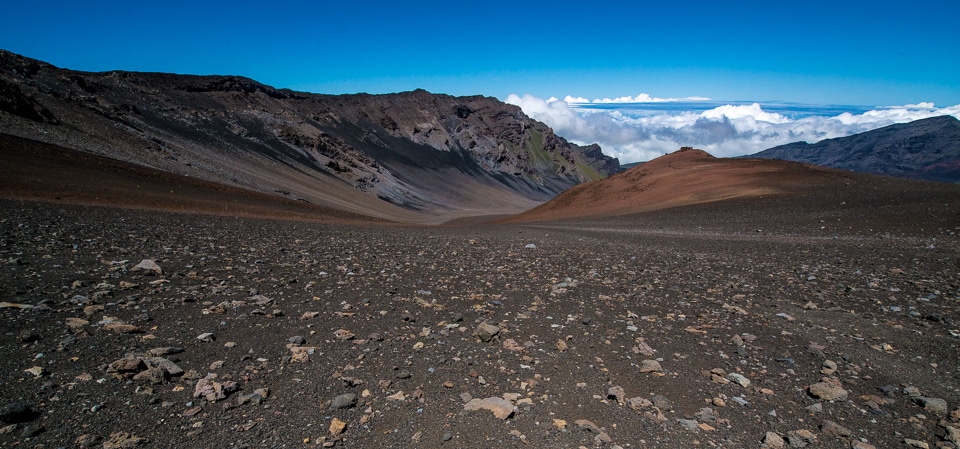 The crater at the Haleakala Volcano National Park on Maui was not made by an eruption, but by the constant erosion of the wind and rain in the time since the last eruption. Haleakala is, if you count distance from the ocean floor, taller than Mount Everest by about 600 feet. However, as you look around you as you walk in the crater, you can see the erosion happening before your eyes as every footstep kicks up some dust into the wind, and any step off the path starts a mini slide of fine volcanic sand down the valley to the sea.
You can see a list here of all the United States National Parks, with links to our stories about the ones we've visited.
We love traveling–with the right gear. You can check out a lot of the stuff we use to make all our travel much more pleasant and efficient all on one page. Click here to see it. If you purchase something from this page, Travel Past 50 will receive a small commission at no extra charge to you. Thanks.