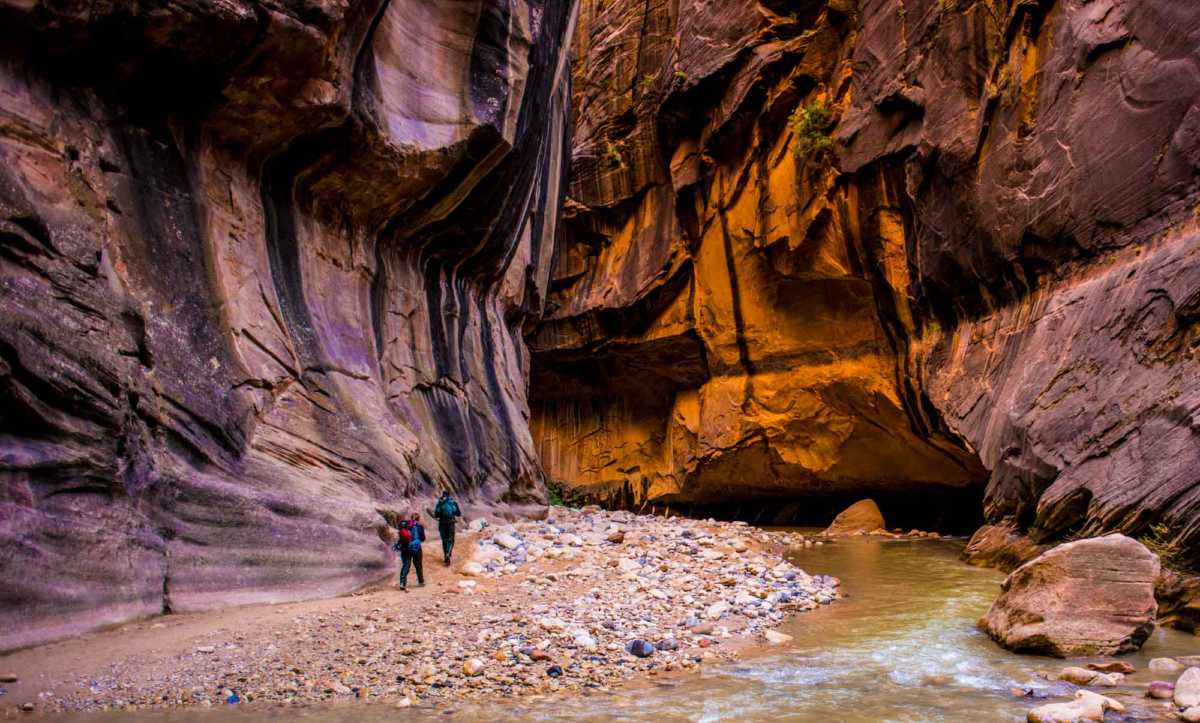 One of the most interesting of all the hikes we've taken was a day hike up The Narrows Canyon at Zion National Park. It's a hike I'd do over again, and probably will.
For most of the time, you're at least ankle deep in the cold fast flowing Virgin River. Be sure to take walking sticks or there's a good chance the current will knock you over at least once. I'd also suggest waterproofing your camera somehow. I can't tell you how many times I wish I had.
I didn't dunk my expensive Nikon, but it was pure luck I didn't. I should have carried something more outdoorsy, or at least brought a heavy duty plastic bag.
I should also mention that the Narrows is a very difficult place to photograph. The exposure difference between sun and shade is extreme, and it's very hard to capture unless you are making multiple exposures with a tripod and stitching them together to get one usable one with a program like Photoshop. I, unfortunately, didn't do that. Next time, I'm carrying the tripod. There are just so many beautiful shots I couldn't make without it.
You can see a list here of all the United States National Parks, with links to our stories about the ones we've visited.
We love traveling–with the right gear. You can check out a lot of the stuff we use to make all our travel much more pleasant and efficient all on one page. Click here to see it. If you purchase something from this page, Travel Past 50 will receive a small commission at no extra charge to you. Thanks.