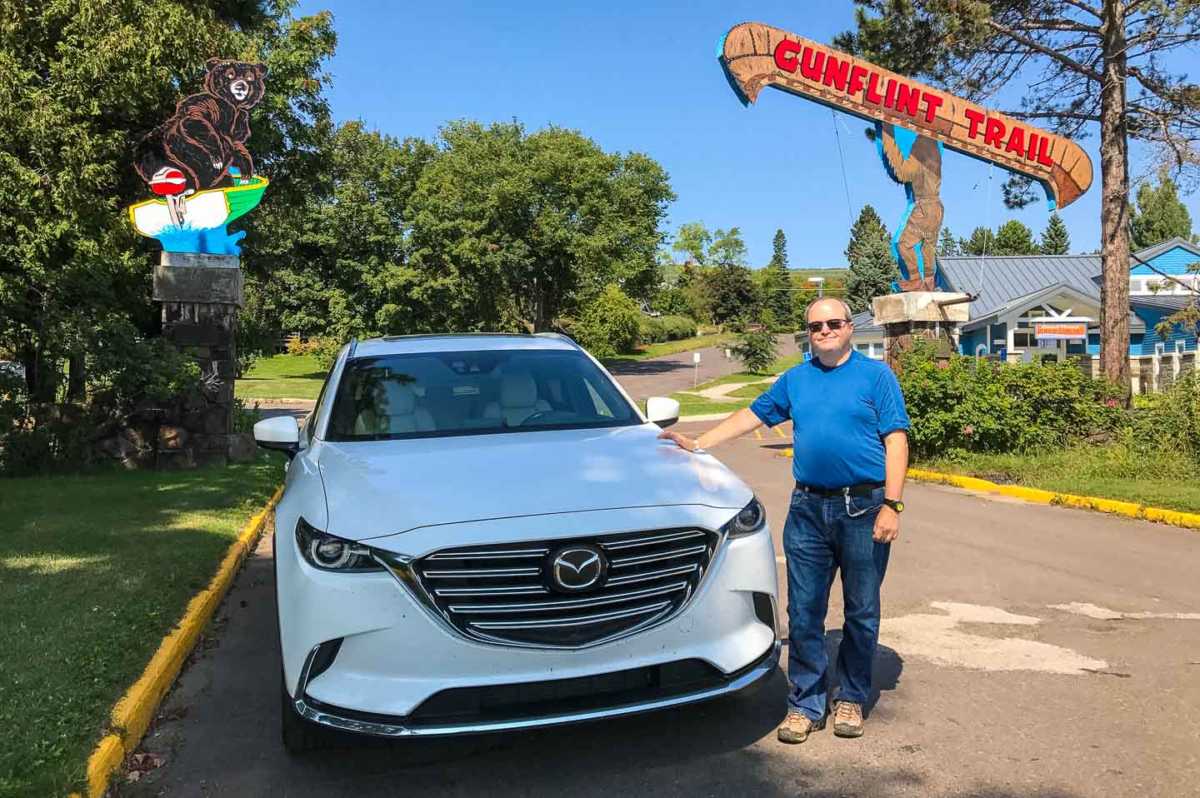 Sometimes you get lucky.
We'd just been told that the 12-year-old used car we'd been driving for the past few years needed $3000 worth of work. And, we'd just made plans to take a driving trip to northern Minnesota.
Of course, you have to ask if it's worth it to put that much into an old car. We did like that car, and it had taken us on a couple of wonderful long trips in the last couple of years. But, $3000?
And now back to the luck part. Just as we were cringing about sinking that money into a used car, we were offered a ten-day test drive of a new Mazda CX-9. Hooray, decision postponed.
Let's say from the outset that car technology has advanced quite a lot since the last time I had a new car. Just for starters, the CX-9 has heads-up display, which takes a little getting used to but within an hour or so becomes just so cool that you can see how fast you're going, what the cruise control is set at, what the speed limit is, and a red indicator to tell you when the former exceeds the latter.
Not that I ever exceed the speed limit, of course.
There's quite a list of what you get on this car with the top package–all of which are actually useful features and not mere fluff. Do you need it all? Probably not. But driving in the 21st Century is more than just getting there. It's takes what can be a rather tedious trip and makes it–dare I say–enjoyable.
A bit of a list of what makes this car nice.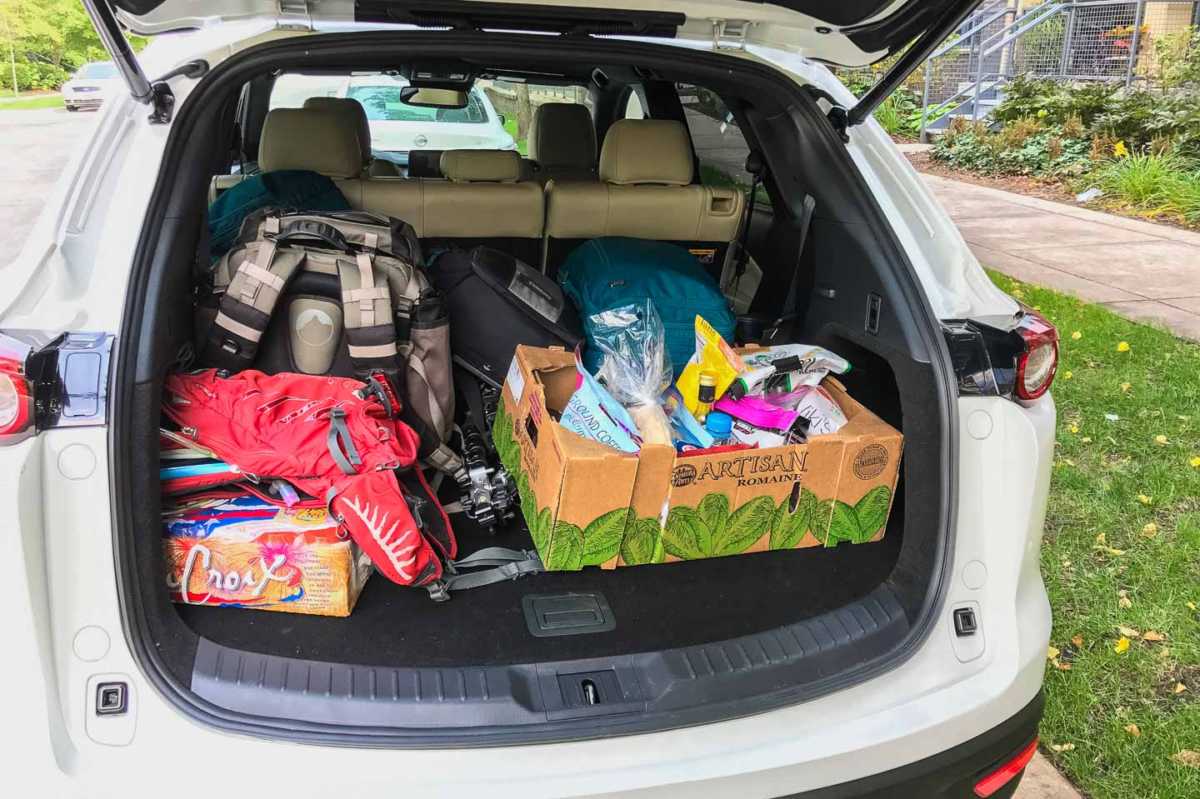 • Seat memory setting, which is a lovely feature when your driving partner is only 5'1" and likes to be able to reach the pedals.
• Cruise control. Duh.
• Radar assisted cruise control that automatically slows you down when the guy in front of you is going slower than you're set for. I tested this in the extreme. The car will come to a stop without you touching the brake if the guy in front of you is halted. That's beyond cool, and a great safety feature. Duh.
• Bose sound system, connected via Bluetooth to your phone. So, play your music, audiobooks, and answer your phone (or ignore it as I do when I'm driving) mostly without lifting your hands from the wheel.
• Navigation, which even if you don't use it to plot your destination, shows you all upcoming roads, which is really helpful even if you are navigating the old way with a paper map, or even Google Maps.
• Keyless entry, which I love. And which Kris really loves because she doesn't have to fumble in her purse for the keys to the highway. It's wonderful. Walk up to the door, push a little button on the handle, open the door and get in. Push the start button on the dash, and you're off.
• A dashboard compass is one of the display choices on the dash. I'm a compass geek, so I love this. You can also check things like your remaining range, your average gas mileage, and other stuff that I don't really care about.
• Backup camera, which I also love because I have a perpetually stiff neck.
• Electric open and close rear gate. And lots and lots of room in the back when you fold the third row of seats down.
• Yes, third row of seats, for when you are ferrying half a soccer squad. You don't have to wrassle with them, either. Push a button and they fold flat. Easiest fold down seats I've ever run into.
All that said, though, the thing I liked best is the ride. It's not the mushy ride you might expect for a large vehicle that might legitimately be compared to a mini-van. It's so much more. It's comfortable, but with a little stiffness that makes you think the car will stick to the road if you have to make an abrupt maneuver. And that's a rare feeing that betrays Mazda's consideration for the driver.
Driving should be fun, after all. And it is in this well-designed machine.
I should mention that we got the use of the Mazda CX-9 for ten days, but were not compensated in any other way for the test drive or this opinion. I should also mention that because of our extended test ride, we ended up trading in the beloved 12-year-old on a new Mazda CX-5, the smaller model of the CX series. So far we've driven that on a 3,000 mile trip to Nashville, Memphis, and northern Mississippi. All the nice things I said about the CX-9 apply to it as well.

Save
Get all our travel tips delivered to your inbox
Subscribe to our email newsletter