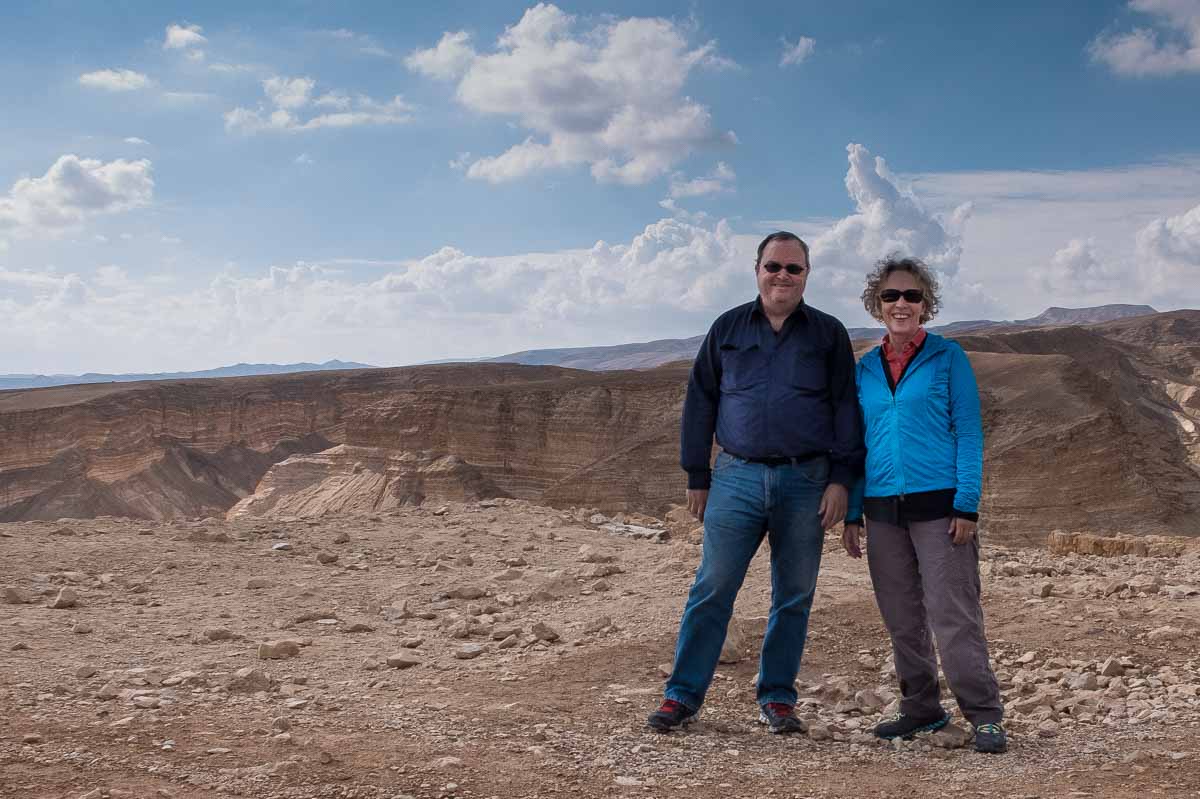 Here are some other Baby Boomer travel bloggers we follow. They're all specialists in retirement travel. Some of them don't call it retirement travel. Like us, for example. We prefer to call it, "sell-it-all-and-hit-the-trail" travel. Anyway, the common thread is that we're all Baby Boomers, which we as a group once decided meant that our parents got busy in the years between, say, 1945 and 1960. So, have a look at some of these. If you like us, you might like them. And they are great resources on keeping up on baby boomer travel trends, resources, and ideas.
So, drop everything and travel along. If we can do it, so can you.
Travel Past 50 That's us. We specialize in culture, history, museums, Unesco World Heritage sites, United States National Parks, travel photography, and the occasional restaurant.
Back Road Planet Specializing in North American road trips via scenic routes.
McCool Travel Tips and destinations world wide.
House Sitting Travel Around the world staying in other peoples' homes.
Legging It A couple of Aussies doing the world on a motorcycle.
The Restless Voyager Former flight attendant and family traveler.
Solo Trips and Tips Solo woman travel.
The Travel Pharmacist Stuff you probably should know about being healthy while traveling.
What Boundaries Two women travel together.
The Pacific Northwest, especially the outdoor parts.
Just a Backpack and a RollieLike us, they sold everything and hit the road.
Nomad Women We love their tagline: Experienced Women Travel.
Contented Traveler Paula and Gordon have been traveling together for 12 years. We could all benefit from their experience.
Tourist Site Like they say: Travel, Food, Inspiration.
Cruising in an RV Most Americans we tell we're travelers ask if we have an RV. We don't, but they do.
No Particular Place to Go Currently in the Caribbean. We love the concept.
Life is Full of Adventures Gluten-free travel.
Food Travelist Who are we to argue? We like to eat, too.
Gypsy Nester Among the original dump the house and hit the road travelers. Or as they put it, Celebrating Life After Kids. We like it.
Nancy D. Brown Luxury travel. Sounds like a good idea.
Wanderlust and Lipstick Two things that really go together, if you ask us.
Michele Peterson Mostly concentrates on Mexico, Guatemala and the Caribbean.
Eco Explorer Green travel and saving green in your wallet. Both good ideas.
The Traveling Lindfields Our introduction to them was a discussion of the attractions of boiling mud. Hard to beat that.
Luggage and Lipstick We love her model: writing, traveling, and a real job and a house on the side.
The Travel Bunny Wanderlust, Food, Fitness. What's not to like?
Boomeresque Suzanne is one of our first friends in the blogging world, who travels along with Mr. Excitement. Irony galore.
Travel with Sweeney As she says, "Sophisticated Travel." All we know is that Catherine stays in really nice hotels.
My Itchy Travel Feet Again, one of the classics. Donna has been around for a long time.
More Time to Travel Irene S. Levine is a former mental health professional, which means she really gets travel. Good writer, too.
Blonde Brunette Travel Two sisters, Anne and Kay, pretty much crack me up. Love them.
Dare 2 Go Juergen and Yasha are doing it the slow way: driving in a camper they built themselves. We're going to try that someday.
Points and Travel Dr. Cacinda Maloney started out writing about how to use points for travel, then dropped that for just writing about travel. Good idea, because you can get that points stuff in lots of places.
The Walking Tourists Lisa and Tim are based in Omaha, which I sort of know because I went to high school there. Luckily for them, they get out of town frequently.
Travels with Carole Carole Terwilliger has a plethora of travel blogs. This is the personal one.
Tropical Travel Girl If you're looking for a tropical, water-based holiday, Debbra Dunning Brouillette's blog should be your first destination.
You can help yourself get ready for your own travels by reading our Get Started Planning Your Trip Now page.
We love traveling–with the right gear. You can check out a lot of the stuff we use to make all our travel much more pleasant and efficient all on one page. Click here to see it. If you purchase something from this page, Travel Past 50 will receive a small commission at no extra charge to you. Thanks.
Get all our travel tips delivered to your inbox
Subscribe to our email newsletter