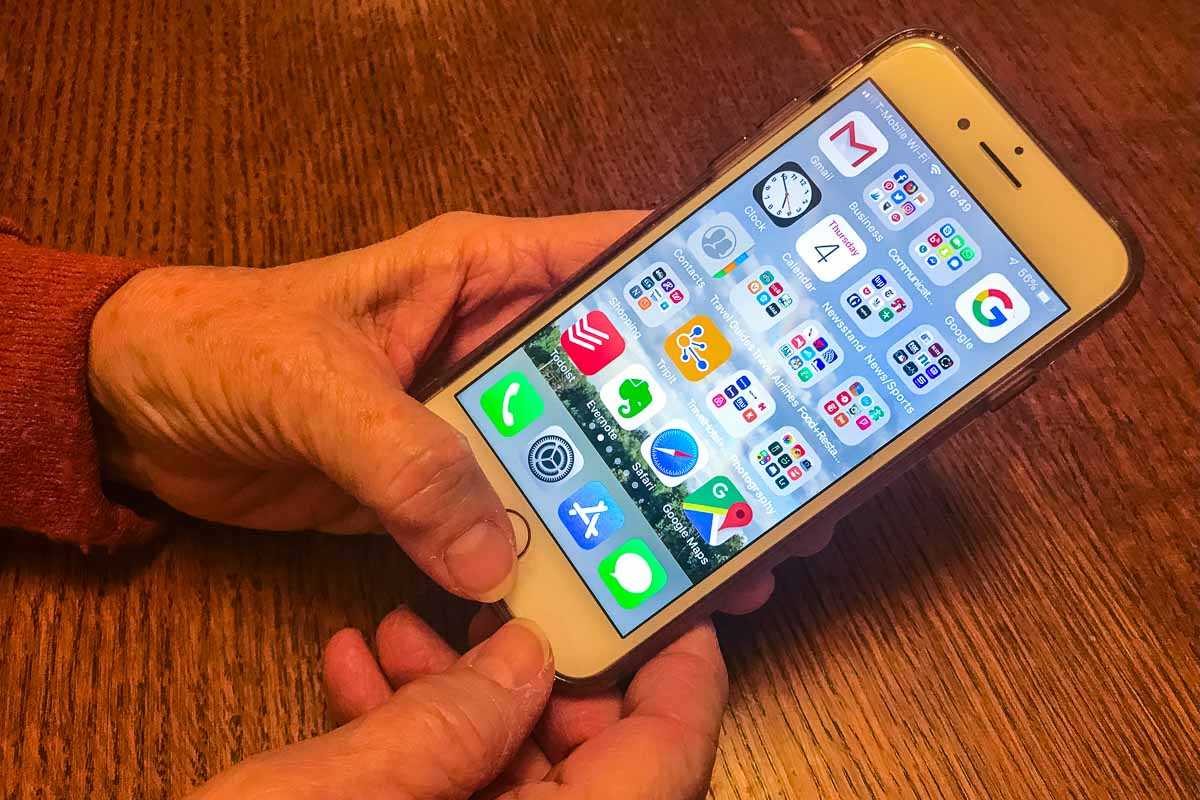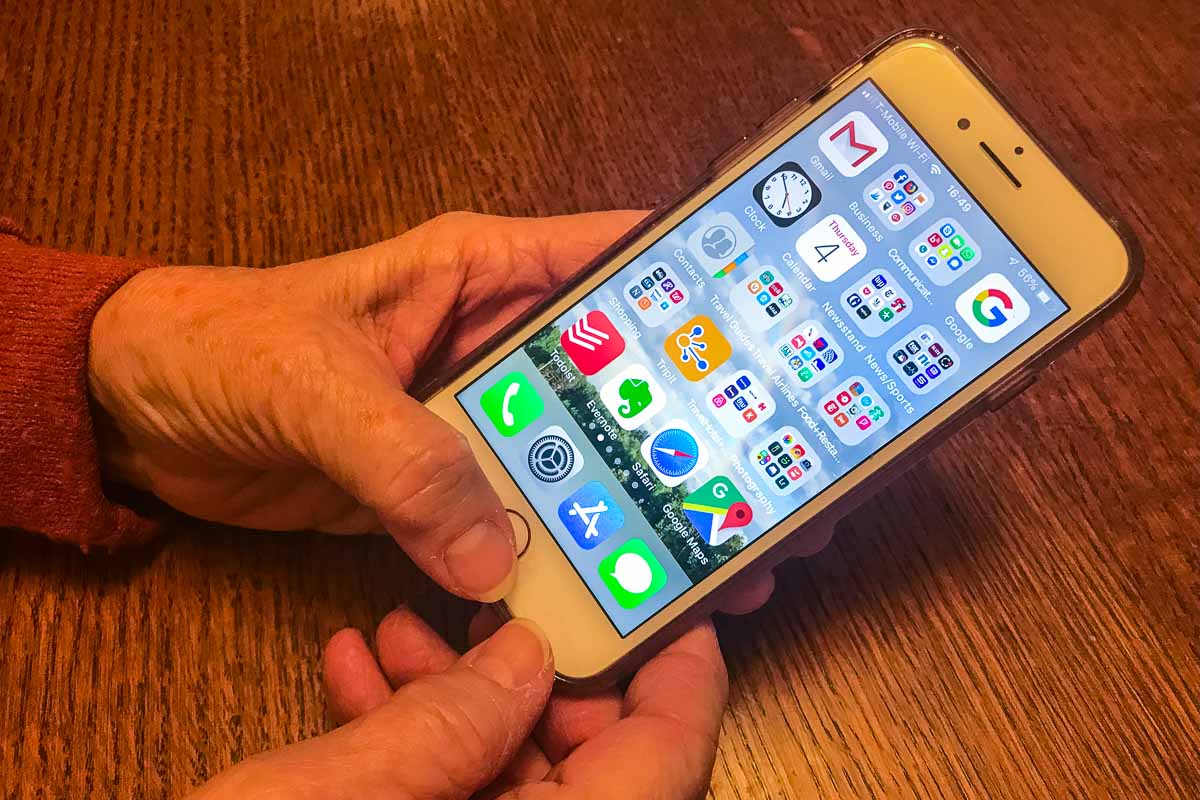 As we all know by now, apps on your phone (and computer) can make your life so much easier. That's particularly true when it comes to travel planning. Our trips always start with checking out and arranging everything either on our phones or the computer. Yours probably does, too.
Here are the 20+ apps we use all the time. If you haven't checked them out yet, you should. They'll make your travels so much easier. If you've got a phone and a credit card, you can pretty much go everywhere.
All of these (but one) are available at the Apple App Store or on Google Play. So find your nearest wi-fi before you go, and download away.
Getting there
Skyscanner
Our search for flights often starts with Skyscanner. It's simply the best we've found for presenting you with all the options about how to find the best flights in terms of schedule and cost. While we don't always go for the cheapest flight available, we do like to know that that option is there if we want it. This is the best place to find all the flight info in one place.
Priority Pass
Probably the worst thing about flying is hanging out in airports waiting for your next flight. So, since we do that a lot, having lounge access is a must. We get Priority Pass membership with our Amex Platinum card, but the app lists most all the lounges in airports around the world, so even if you aren't a member, you can often pay a day rate for lounge access. It's often worth it for the food and drink you'd otherwise buy on the concourse. And there's always free wifi, too. An alternative to Priority Pass is Lounge Buddy. We actually use both apps.
Europe is all about the trains (and buses and planes)
Trainline
Trainline is fairly new to us. We discovered it only last year, but since we did, it's made our life a lot easier. The national railway sites can often be a bit clunky (to say the least) but Trainline seems to have figured it all out for you and has a great, easy-to-use interface. We use it all the time now.
Rome2Rio
Rome2Rio is also fairly new to us, but it would be fair to say that we already love it. We've been planning a rather disjointed trip around Spain, where sometimes you want a train, other times you want a bus, and occasionally, a flight. Rome2Rio offers all the alternatives, and frankly, we'd have been lost without it.
Where to stay
Hotels.com
I tend to like Hotels.com over Booking.com when it comes to hotel rooms mostly because I find the interface slightly easier to use. But I always do check both sites when booking a hotel to see that I get the best deal. Hotels.com also has a rewards program that gives you the equivalent of 2 percent of your booking to use on your next reservation.
Booking.com
As I said above, I like to check both hotels.com and booking.com before we book. The prices are not always the same. If the booking.com price is 2 percent lower than the hotels.com price, take booking.com's deal.
VRBO
We often use VRBO when we're interested in staying longer in one place, or if we don't like our hotel choices for some reason. The main advantage of VRBO, as we see it, is having a kitchen (and sometimes laundry.) It's a little more complicated to book with VRBO, but as long as you know that, we do like it for those specific purposes.
Hotel Tonight
We've used the hotel tonight app several times. Once, when our original booking fell through, and several times on road trips in the United States. It works great. The rates are often low as hotels are getting rid of their unsold rooms at the last minute.
Once you're there
Google Maps
There's really no need to explain why Google Maps, except to emphasize that it works everywhere we have been, including the remote bush of Malawi. Directions, nearby restaurants, suggested landmarks–you name it–they're all there. In many ways, it's the traveler's best friend. We use it every day.
Google Translate
This app is probably one of best reasons for having a smart phone at all. We use it all the time for real time translation of signs, menus, and for making our wishes known. Who knows how to say bandages in Vietnamese? Google Translate does, thank goodness. One of the very coolest things about it is the camera feature. You can take a pic of the words in question, swipe your finger over the characters, and the translation just works. Comes in handy when you're trying to read the menu for a Korean washing machine.
Globe Convert
This is an all-in-one conversion app that handles currency conversions for wherever you are using up to date currency rates from the internet. Of course, there are metric conversions for temperature, length, volume, area, and even cooking measurements. Believe it or not, there are even tables for radiation dosages, just in case you visit Chernobyl. If you don't need all that, check out the XE Currency app.
AccuWeather
The plain and simple reason for this app over the Weather app that comes on your phone is that it gives you more information, e.g. air quality, allergens, and moon phases. Not always necessary, but fun nevertheless.
Uber
Uber is really pretty obvious. We always use it (or Lyft, if we're in the USA) to get to the airport and back again after a trip. What's not obvious is that Uber works in countries all over the world. We've used it in dozens of different countries, including ones where it's not always easy to find a taxi.
Tripit
Honestly, this is probably the best and most useful app we use. Once you make a reservation of any kind, you just forward the confirmation email to Tripit and it files it for you within a "trip." So, all travel itineraries for flights and hotels, car rental, etc. are in one spot, with the addresses, terminal numbers, confirmation codes, etc. It's especially useful for flights as it updates you on gate changes, delays or whatever other info you need. In the case of a long delay or cancellation, it even allows you to look for a replacement flight from within the app.
Secure communication
What'sApp
WhatsApp is a texting app which is used much more outside the United States. We've used it countless times with friends, guides, and drivers we've made contact with in other countries. Be sure you enter the contact info for your new friends before you need to use it. The great thing is that it allows free texting in whatever country you're in to phones from whatever country. Since we originally wrote this, WhatsApp has been acquired by Facebook, which we trust not at all. But they say it's still WhatsApp is still encrypted, so you choose.
Signal
Although we use it infrequently, this is actually one of my favorite apps. The reason is that messages are end to end encrypted. That makes it the very best texting app for when you might need to send a password or anything else you don't want out in the open in any way. You actually set it up by physically pairing your phones via the app with your correspondents. That way, there's no way a message can be intercepted. It's really kind of cool. James Bond probably uses it.
Nord VPN
If you're concerned at all about cyber security – and you should be – get the Nord VPN app for your phone and any other device such as iPad or laptop that you're traveling with. A virtual private network (VPN) gives you online privacy and anonymity by creating a private network from a public internet connection. As you know, cyber criminals hang out in popular WiFi such as coffee houses, hotel lobbies, etc. just to steal your data. A VPN actually takes you off the public network so they can't see what you're sending or receiving. The Nord VPN is a snap to set up. It took me about five minutes to put it on all my devices. If you travel a lot, get the two year plan, and you'll only pay a little more than $3 per month. That's very cheap insurance. It's probably easiest to set up your account on your laptop, then add the app to your phone and iPad.
1Password
We've been the 1Password app for a long time on our phones and home computers. It's super easy to use, creates ultra strong passwords for you, and the only password you have to remember is the main one for the app. If you're not using an app like 1Password, you're missing out on the easiest thing you can do to protect yourself and your data.
Don't go without travel insurance
Travel Smart from Allianz
This is the app if you have a travel insurance policy from Allianz (which we certainly recommend.) We've had occasion to use it recently when Kris was injured in Vietnam. The most useful bits are the lists of the doctors and hospitals around the world that speak English. Also useful are the phone numbers for all the US embassies and consulates who are there to help you out with whatever problem you're facing. Here's more info on the Travel Smart app.
Managing the home front
These apps run your lights and thermostats remotely. They aren't stand alone apps. You do have to buy the Hue wi-fi enabled light bulbs and hub and the Ecobee Wifi enabled thermostat. But the idea that you can more or less run your house while you are thousands of miles away is really sort of appealing.
Hue
The Hue lightbulbs can be installed in any lamp or fixture in your home. (Your first purchase needs to include a hub you plug into your wi-fi router. That comes with the starter kit. Later you can buy and configure as many bulbs as you like.) You can schedule them to come on or go off whenever you like. Sort of like the old style timers that you used to use to give the impression that you're home when you're not. When you are in town, you can even program the lights to come on when they detect that your phone is nearby–in other words, when you're arriving home you won't be arriving to a dark house. The system also is compatible with Amazon Alexa or Google Assistant so you can control all your lights with your voice when you are home.
Apple Home
Finally, to control everything at home including our Phillips Hue Lights, our Wemo smart plugs, and our Ecobee smart thermostat, we use the Apple home app. Yes, you could use Google or Amazon to do the same things, but we're kind of Apple people. And Apple doesn't share your information with anyone, unlike the aforementioned Google and Amazon.
Finally, of course, we do use Facebook to stay in touch with people back home and on the road. I guess that makes it a travel app, too.
Here's some more info on the tech gear we travel with.
See also our post on how to guard against identity theft while on the road – and at home.
Note: this is an update to a post originally posted in 2019. We have added and subtracted from our original list to reflect what we're using as of September 2021.
When you're thinking of traveling, your first stop should be our Travel Resources page, where we list all the essentials you need to make your travels easier, cheaper, safer, and more fun.
We love traveling–with the right gear. We've gathered a lot of the stuff we use to make travel more pleasant and efficient all on one page. Shop our Travel Past 50 Amazon page to find our favorite gear. If you purchase something from the store, Travel Past 50, as an Amazon affiliate, may receive a small commission at no extra charge to you. Thanks.
We never leave home without our travel insurance. Nor should you. Search for the travel insurance from Allianz that best meets your needs, whether it be an annual plan or a single trip.
You can see (and buy prints) of most of our travel photos in one place on this page.
Note: This post and other posts on TravelPast50.com may contain paid or affiliate advertising links. As an Amazon Associate we earn from qualifying purchases.