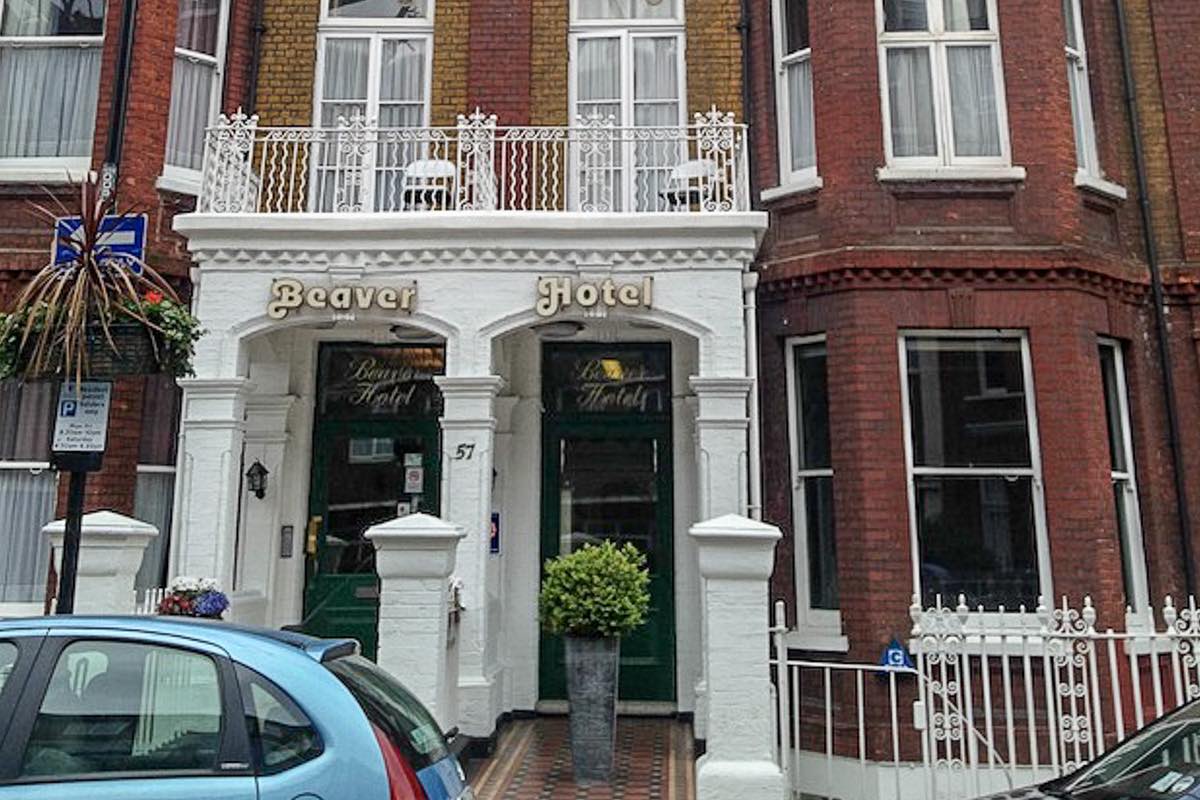 "Have you traveled outside the United States in the last 21 days?" This is now a standard question at the doctor's office in an effort to curtail infectious diseases. Usually my answer is "yes," and a conversation ensues. It's not uncommon that I'm told in reply, "I've never been out of the country."
I remember, still, the thrill of my first international flight. An extra fluttering sensation at take-off stayed with me through the flight as I anticipated the next four months in London and Florence on a college study program. I couldn't sleep and don't recall there being an option to watch a movie. This was 1973. I was seated on the left side of the plane, though, and when I peeked out, a magnificent array of northern lights pulsed across the sky. A good omen, no doubt. I wrote in my journal, long since lost, just as I still write fractured, emotional entries when I'm suspended over the Earth in flight.
Even at the time, at the age of 20, I knew how lucky I was to listen to the world's foremost authority on Michelangelo talk as we sat in front of the Pieta in Florence's Duomo cathedral. History lessons were never like this in the classroom. Suddenly my dreaded subject, History, became my favorite subject, Story Hour! And travel became, for me, like one long story hour. I return to Florence and its museums often.
So I am constantly encouraging others to get their first passport, and use it.
Scholartrips: Encouraging Travel Abroad
Allianz Global Assistance recently announced its latest annual contest for U.S. high school and college students interested in studying–or volunteering–abroad. Since its beginning in 2004, ScholarTrips has awarded over $150,000 to students across the United States.
Student applicants submit either a 90-sec video or 550-word essay answering the question "If you could take any TV or movie character with you on your trip abroad (animated, animal, or human), who would you take and why?"
That may sound hokey, but the point is to demonstrate why visiting a particular country is important and how that visit might have broader impact. The contest covers a lot of ground: applicants can be enrolled in accredited high schools, trade schools, community colleges, or universities. As long as they are students age 15+ and can demonstrate their interest in travel, they are eligible.
Six grand prize winners will receive $2,500; ten second place winners will receive $1,000 and 25 third prize winners will receive $500. The contest runs now through November 9. You can look up all the details at www.ScholarTrips.org.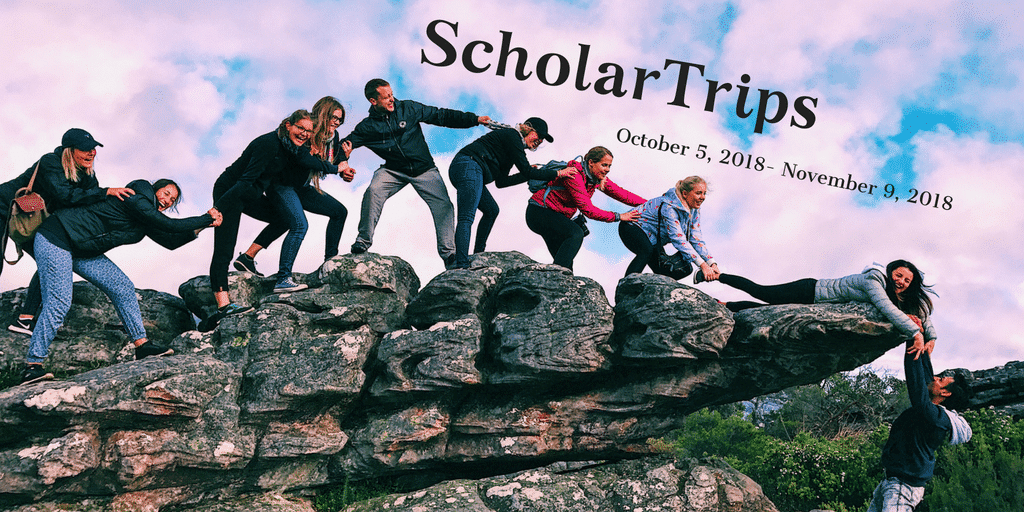 International Travel Increasing
In the United States, interest in international travel is increasing, especially among young people. But let's not kid ourselves. About 40% of the U.S. population holds a passport. The majority of Americans, though, have never been out of the country and only about 20%–one in five–travel overseas with regularity. (Back in 1994, before passports were required to visit Mexico and Canada, and before 9-11 and homeland security, the percentage of U.S. citizens with passports was just 10%.)
Compare that with 60% of Canadians and 75% of UK subjects having passports. (Of course, we can travel a lot further than the Brits without stepping outside our borders.) We're expanding our horizons, but not very far. In 2016, of all U.S. citizens' travel abroad, 39% was to Mexico, 17% to Canada, and 17% to Europe. Source: https://travel.trade.gov via this BBC story.
Understanding that international travel will be all new to most of the applicants and their parents, Allianz offers tips for traveling outside the U.S. There's inspiration, too, in the comments by previous scholarship recipients.
"This journey not only improved my German," says one, "but inspired me to continue international pursuits and develop a better understanding of the world. …I am determined to continue my passion for international travel and a lifetime as a global citizen and world traveler."
I asked our daughter-in-law recently about her memories of her very first travel abroad. She currently works in international development, speaks seven languages, and travels regularly to Africa and Asia for work. Her first international trip? When she was 15, some friends of the family took her to Mexico for a week. She was so taken by being able to communicate across languages and cultures, that she immediately expanded her language studies. Later in high school, she managed to save up to join an exchange program in Mexico, and another in France. No doubt there were candy bars to be sold.
Lack of encouragement or trepidation about logistics can be just as big an impediment as lack of money. It really doesn't matter if you are reading this within the contest period or not. If you are a traveler, know that there is someone who just needs a little encouragement. That first trip will open whole new worlds. Once the world is opened, there's no shutting it down.
And what do we get out of more worldly citizens? I liken international travel to falling in love. Loving someone else teaches us a lot about ourselves; experiencing life in another country teaches us a lot about our own.
Note: This post is one of a series sponsored by Allianz Global Assistance. The production of these posts, including topic selection, writing, illustrations, and opinions, are solely Travel Past 50's and have not been reviewed or edited by Allianz. For contest details and complete contest rules visit Allianz Global Assistance ScholarTrips Contest 2018.
Share this story
Spread the word and encourage someone to start their travel abroad. Use the social media buttons at the top or bottom of this post.
Share the contest information
Click on the link for a flyer to share at your local school or student hang-out.
Scholar_Trips2018_flyer
Get all our travel tips delivered to your inbox
Subscribe to our email newsletter