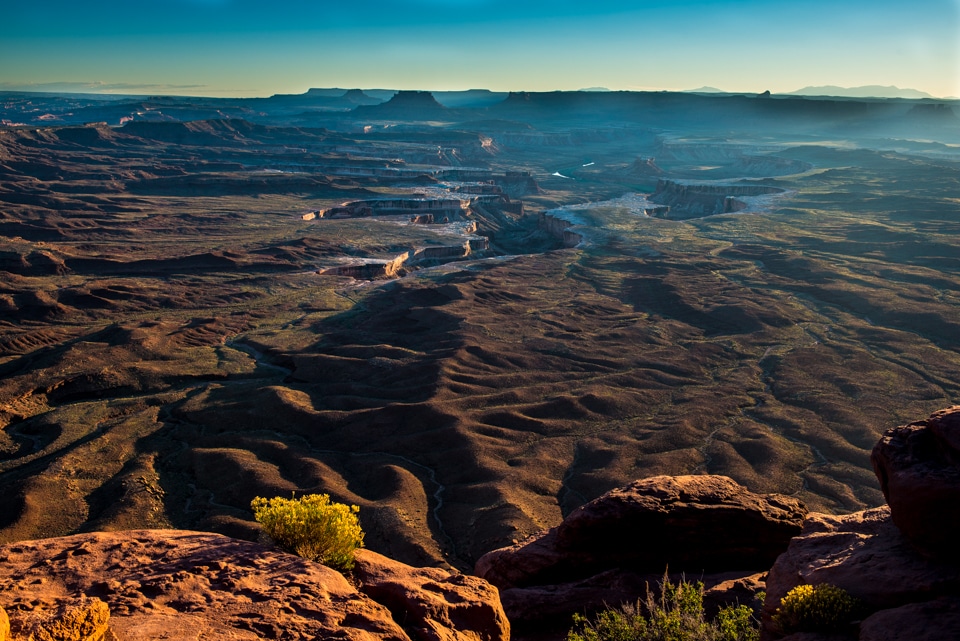 The Green River overlook at Canyonlands National Park was our end of the day tonic after a long, very hot and exhausting hike in nearby Arches National Park. It's about an hour's drive from Arches, and the overlook is a few miles into the park. After the Arches death march, we were too smashed to do any hiking in Canyonlands, so we settled for some spectacular sunset views. Not too bad to just sit here, cable release in hand, watching the light change for about an hour.
You can see a list here of all the United States National Parks, with links to our stories about the ones we've visited.
We love traveling–with the right gear. You can check out a lot of the stuff we use to make all our travel much more pleasant and efficient all on one page. Click here to see it. If you purchase something from this page, Travel Past 50 will receive a small commission at no extra charge to you. Thanks.
Get all our travel tips delivered to your inbox
Subscribe to our email newsletter