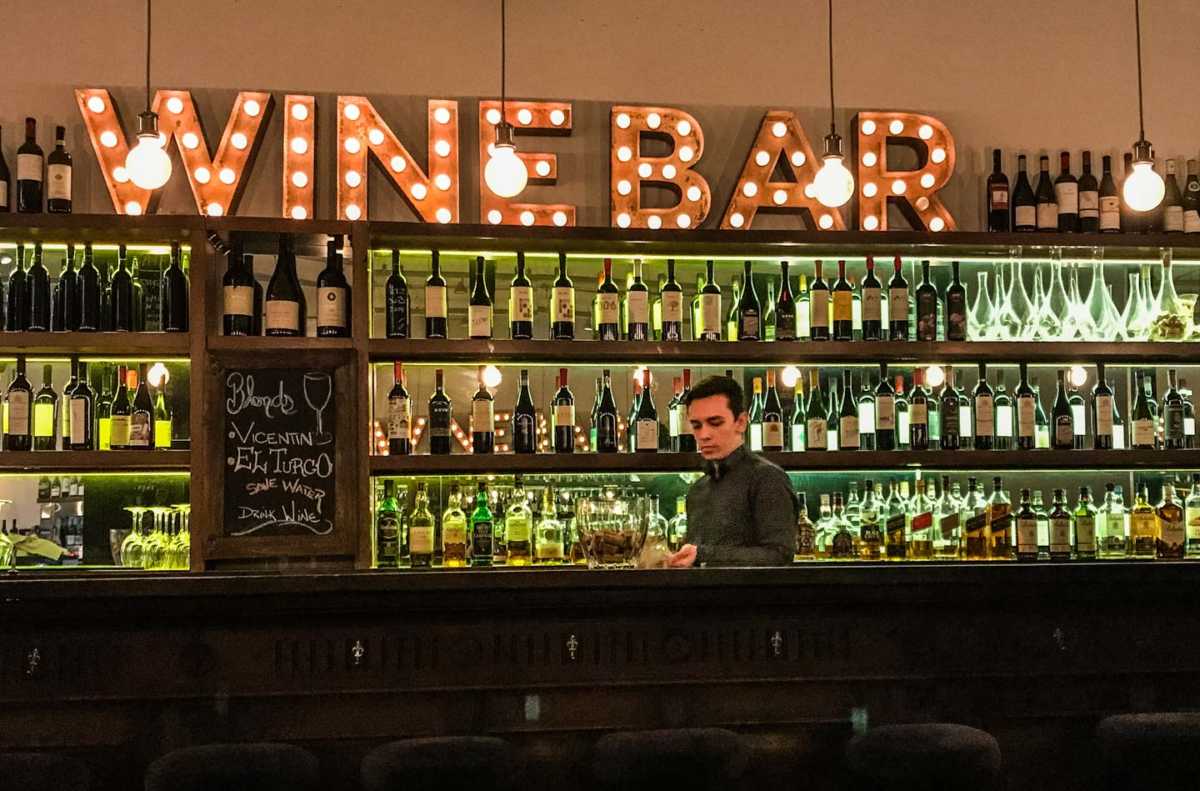 Take a wine tour in Buenos Aires. Guide books, lengthy restaurant wine menus, and stumbling around on your own will only get you so far, especially when it comes to wine tasting. Our expert guide from Context Travel showed us a couple Buenos Aires wine bars and several Argentine wines we'd never have discovered without his help.
We met Bertie Goddard, our personal sommelier for the afternoon, at Falena, a cozy wine bar in the Chacarita neighborhood of Buenos Aires, just a couple blocks from Palermo Hollywood. Actually, we met outside. The 2-story rustic corner building of exposed brick and rough wood doors was discreetly signed. Once Bertie rang the doorbell, we were quickly shown in to what appeared to be equal parts book shop, wine bar, and private parlor.
Sitting in the open courtyard, sandwiched between two halves of the shop, I was easily distracted by the contemporary interior design and staging: mirrors, a globe, nicely arranged books on shelves and coffee tables, easy chairs, and bright glass walls opening garage door-style to the courtyard. Others were chatting and working in the multi-purpose space, and the server carried a tray up a precarious concrete stairway to a rooftop patio and private quarters.
Some posts on Travel Past 50 may contain affiliate links. If you buy something through one of those links, we may earn a small commission. As an Amazon associate, we earn from qualifying purchases.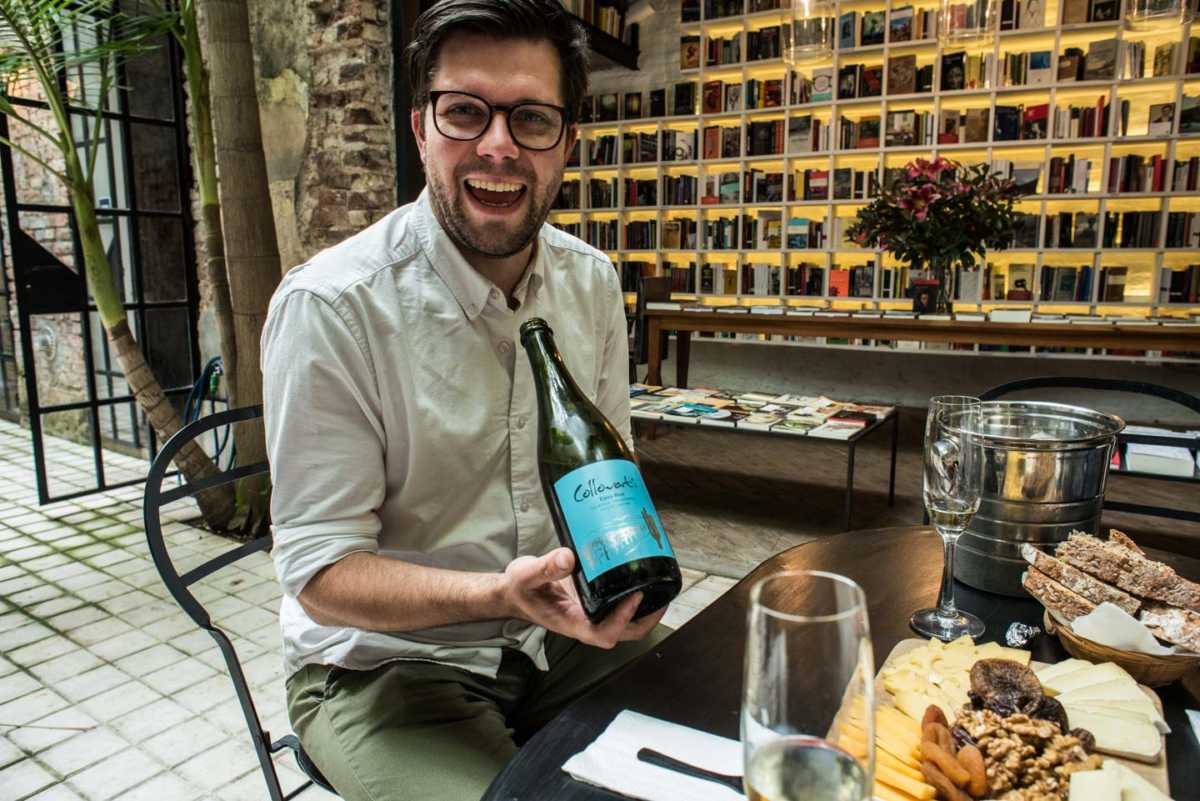 Great space, but on to the wines! Bertie started us out with a surprise: an extra brut Collovati sparkling wine. This may have been my first taste of an Argentine bubbly, and I approve. Bright and fresh with light small bubbles, this charmat style is fermented twice before bottling, as Prosecco is. (Another sign of Italian influence in Argentina.) In the Collovati, we were tasting the classic South American torrontés grape blended with chardonnay.
The small Collovati bodega is located in La Rioja, one of the first areas planted by the Spanish, going back to 1552.
La Rioja is the northernmost section of Argentina's major Cuyo wine producing region. To guide us through, Bertie showed us a map from his beloved and dog-chewed resource book, "Wines of South America," by Evan Goldstein.
Cuyo (pronounced 'Koo-show' with the Argentine accent) is comprised of La Rioja, San Juan, and Mendoza regions, and is responsible for some 90% of Argentine wine. The vineyards run along the east side of the Andes Mountains, and this high and dry region defines what makes Argentine wines Argentinian. (Cuyo means desert in the indigenous language.)
"Big flavors, deep, dark-colored red wines," as Bertie explained, are created from a combination of the high altitude, dry conditions, and wide variation in day and nighttime temperatures. We were reminded that Argentina, unlike other major wine producers, doesn't really have any coastal wine regions.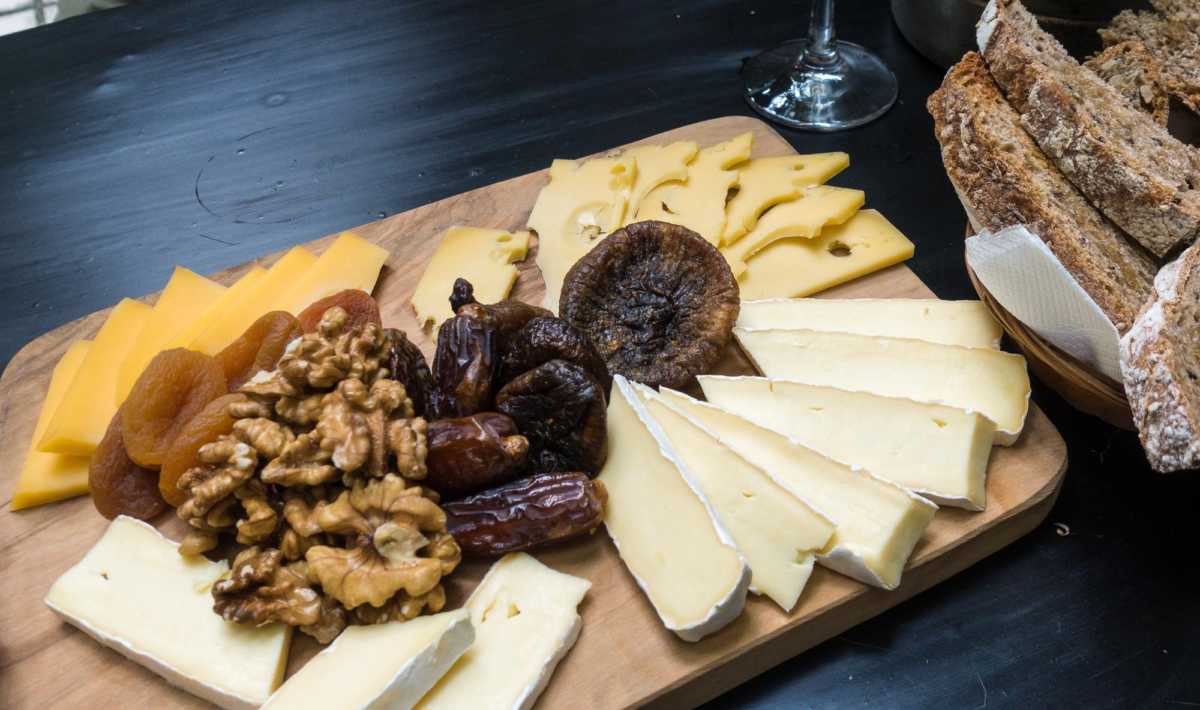 We worked our way south to Mendoza for our second tasting, a wonderful wine from La Madrid winery in Agrelo, Lujan de Cuyo. It's made from the bonarda grape (known as charbono in California). Bonarda in the second most planted variety after malbec. Until the 1990s, it was almost exclusively used for blends, known as an ordinary grape. This example, though, was a really satisfying example of Argentine's full red with dark berry flavors, similar to a malbec but with added earthy mineral notes. This La Madrid was my favorite of the day.
We walked to the second venue, M Street Wine Bar and continued the tasting, accompanied by their great sound track of blues and R&B. (The owner was formerly a producer of a famous Argentine rock band.)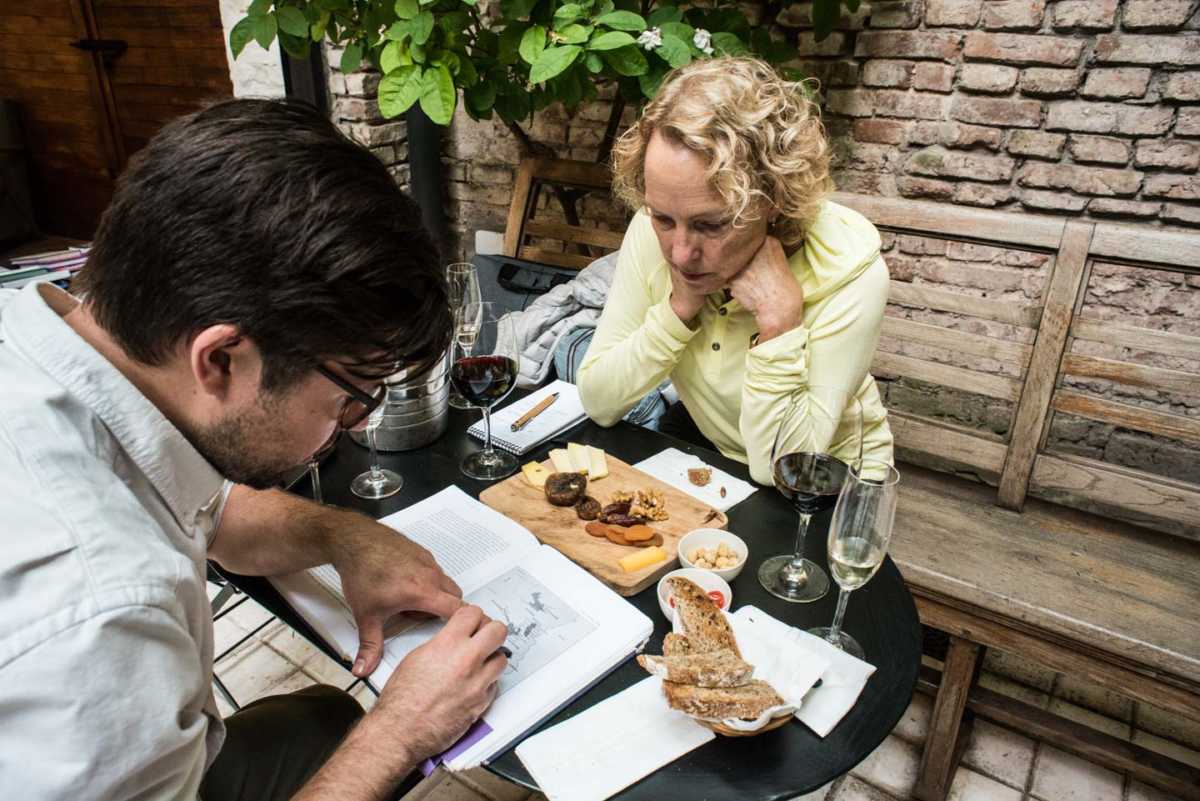 From the Uco Valley, still further south, we sampled Gouguenheim Pinot Noir, specifically from the Valle Escondido. Not sure if it was the process of carbonic maceration, or the grape, but we found this thin and lacking compared to the previous tastes. I'd probably have enjoyed it more on its own or before the bigger reds, so I can recommend this to those who don't like the hefty structure of most Argentine reds.
Finally, we were treated to El Turco, a malbec and tempranillo blend which marries traditional Argentine flavors with modern sensibilities. This is a pretty classic representation of Argentine wine, with a bit of personality and an interesting bottle and story, too. The maker's family is Lebanese, not Turkish.
Bertie noted the increasing range and availability of 'acceptable' wines, based on measures implemented to increase production and improve quality. Irrigation and use of chemicals, for example, have helped build Argentina's huge export wine business. Interestingly, irrigation of the area actually predates Spanish vine planting, attributed to the Incas who pushed south in the 1300s.
While we sipped, we discussed everything from movies (Bottle Shock) and music (Soda Stereo) to irrigation. It was a thoroughly fun introduction to Argentine wine, with the right amount of history and background information without detracting from the enjoyment of the wines and venues. Good choices.
If you are interested in unusual wines like we are, you can read about other wine tours we've taken in the central valley of Chile, the Alsace region of France, and the Priorat region of Spain.
We were hosted on this custom wine tour by Context Travel. The Buenos Aires wine tour is a new offering by Context, and again they've demonstrated they know how to find the highest quality docents to lead their tours. Check out all of Context's Buenos Aires tours here.
We have done more than a dozen Context Travel tours on four continents and have always found them excellent, informative, and enjoyable. You can see our other stories on our Context Travel tours in Buenos Aires, Paris, Berlin, Shanghai, Beijing, Hong Kong, Montreal twice, Budapest twice, Rome twice, Arles, Florence, and Venice by clicking on the links.
If you are thinking a Context Travel tour is for you, click here, and see if they have a guided tour available in the city you are visiting.
Travel Planning Resources
Looking to book your next trip? Use these resources that are tried and tested by us. Flights: Start finding the very best flight deals by subscribing to
Thrifty Traveler
. Book your Hotel: Find the best prices on hotels with
Booking.com
. Find Apartment Rentals: Find the cheapest prices on apartment rentals with
VRBO
. Travel Insurance: Don't leave home without it. We recommend
Allianz Travel Insurance
. Need more help planning your trip? Make sure to check out our
Resources Page
where we highlight all the great travel companies and products that we trust. See all of the gear and books we like in one place on our
Amazon shop
.