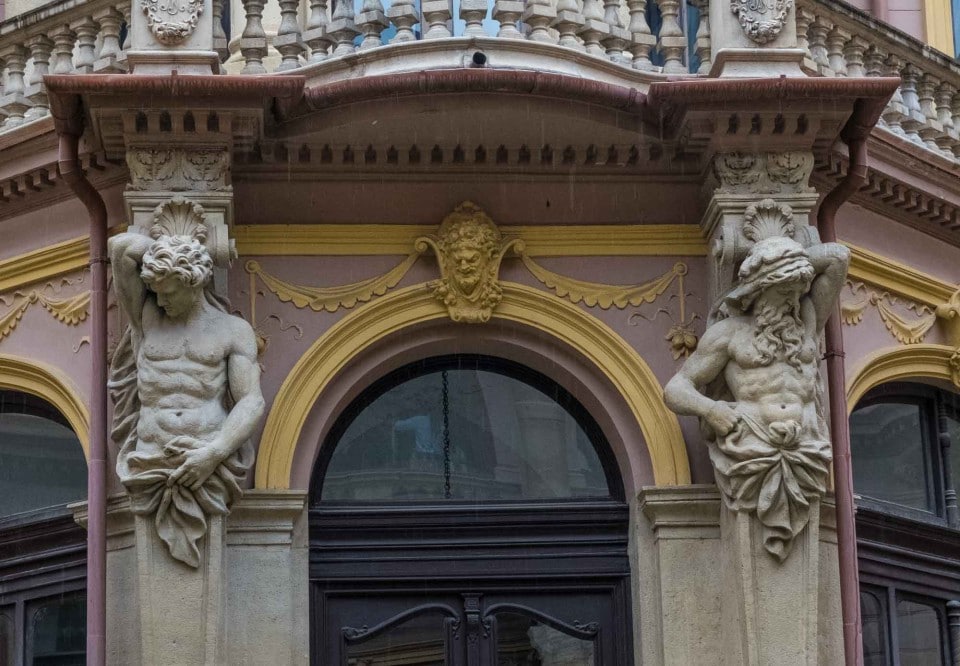 Editor's note: Do you want to learn more about Budapest…from home? As a result of the 2020 pandemic, Context Travel has introduced an excellent series of virtual seminars. These live, scholar-led courses even allow time for discussion and questions. Browse the Context Conversations calendar and book your seminar today. When you register, use the discount code tp50 for a 15 percent discount on your first booking. Just pull up a chair and soak up the knowledge, even if you can't travel.
When we realized we were going to have more time than we expected in Budapest, we quickly looked into Context Travel's tour options.* The first available offering was this guided walk, called Barons of Budapest, through Budapest's Palace District. covering the architectural footprints of Budapest's aristocratic era, from mid 19th to mid 20th Centuries.
The Palace District starts just outside the long-gone medieval city walls (now Múzeum Körút street) at the Hungarian National Museum. The museum was built in 1840 to house various personal and empire collections, and doubled as space for Hungary's parliament. The Hungarian coat of arms is displayed within the facade's pediment statuary.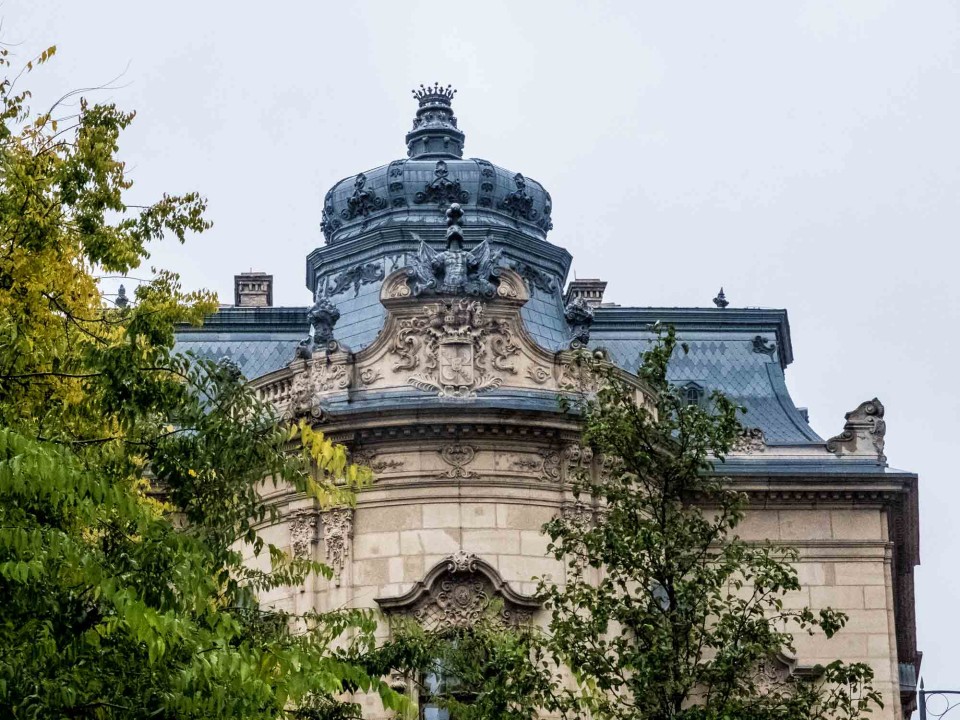 Hungary was still, at that time, under Hapsburg rule and part of the Austro-Hungarian empire. An attempted revolution in 1848, quickly suppressed, actually strengthened the Hungarian parliament and its aristocracy. (To pacify the Hungarians, Budapest was made a 'twin' capital of the empire, with Vienna.) So the construction of private palaces in this District VIII area flourished for the next several decades.
The primary influences were Italian neoclassic (facades) and baroque (interiors). Some buildings borrow Italy's open loggia, others refer to French style mansard roofs. Frescos, stucco work, wood carving, and inlaid floors decorate the interiors. Hungarian baroque, in particular, displayed signs of the residents' worldly education.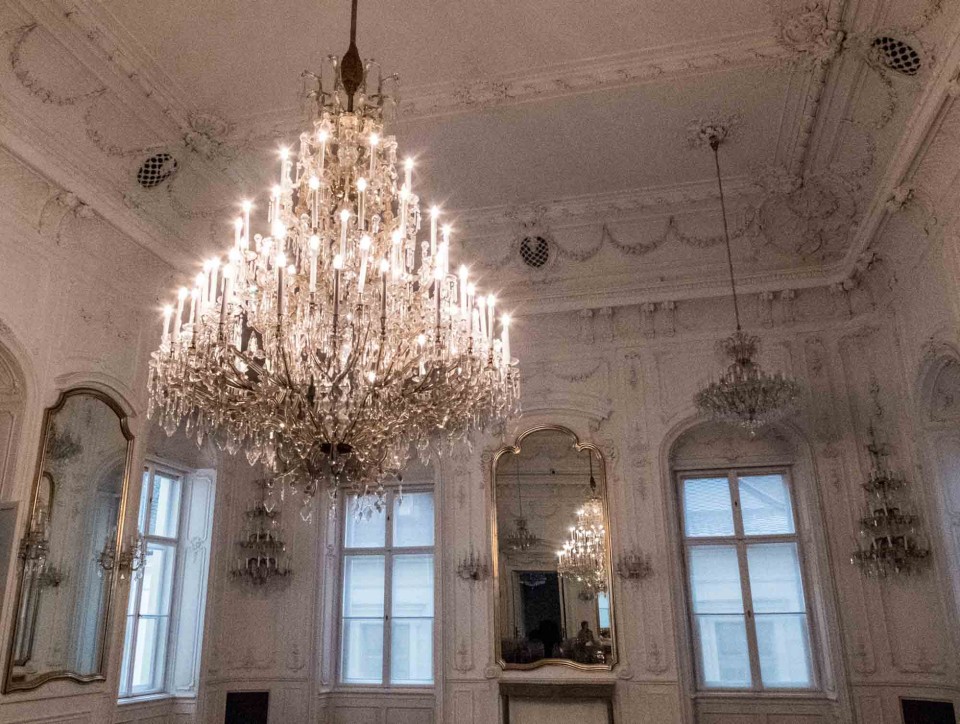 This section of town was largely spared from bombing in World War II. Most of the renovation of these 19th Century palaces has been funded privately–by hotels, universities, or small institutions–and most of the work's been done in the last ten years. (You'll see plenty of 19th Century buildings around town that are completely neglected, too.) Many of the palaces are still residential or multi-purpose and closed to the public. But to see a variety of great exteriors, walk along Brody Street on the northwest side of the National Museum.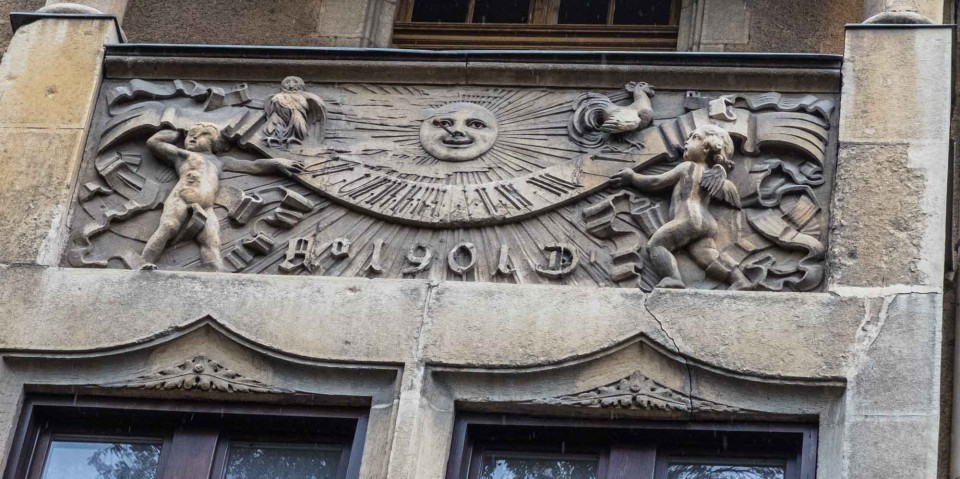 The palace interiors tell a lot about their tenants, whether they were politicians, agricultural barons, or merchants. Grand entrances and staircases demonstrated status, vast ballrooms assured the owners remained on the social circuit, back stairways were used by the servants, and gardens offered some breathing room and reference to the countryside.
Very often, the upper stories of these four and five story halls were rented to other aristocrats, presumably those with smaller families or lesser means.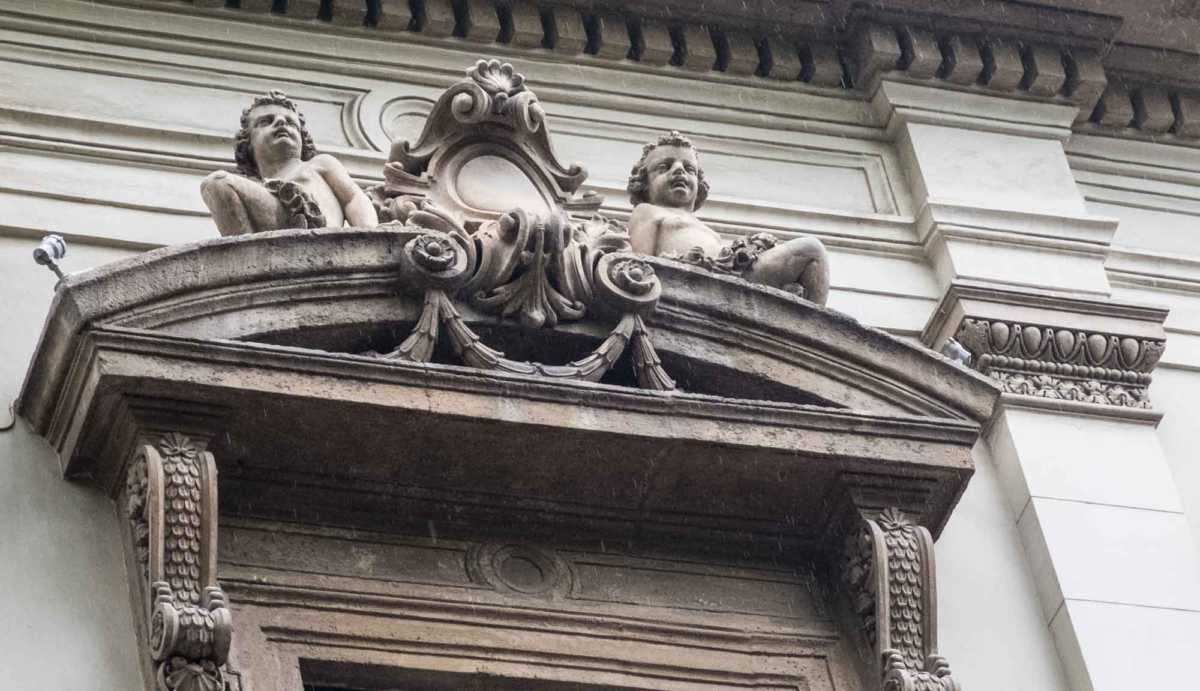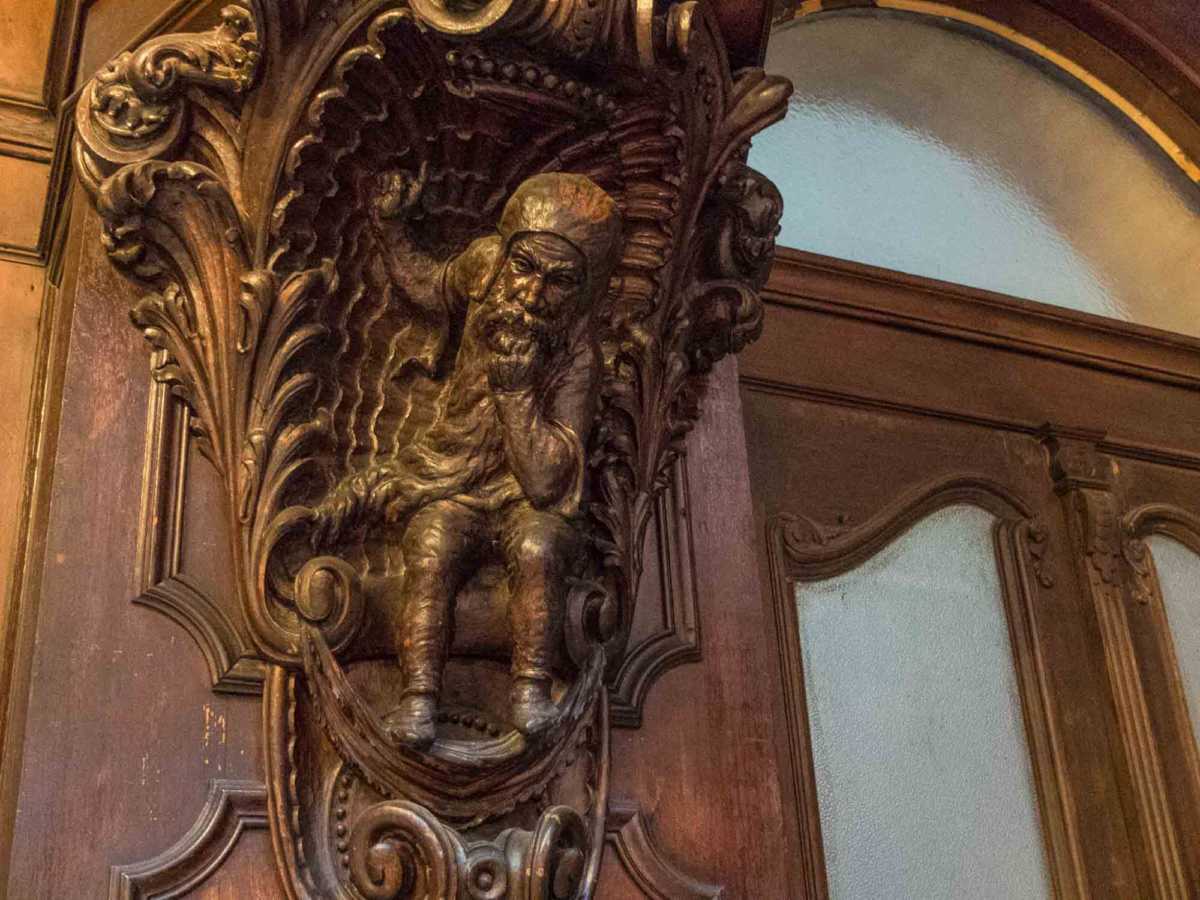 Led by our affable guide Enikö, our group of five enjoyed seeing a part of town not frequented by tourists, but a lively center of students and artists. Enikö was dismayed that the Library reading rooms we expected to visit were closed for movie-making. No one in the group minded much; we were pleased to see these historic buildings are gaining some attention, and glad to look back at a Budapest era overshadowed these days by more recent, tumultuous history.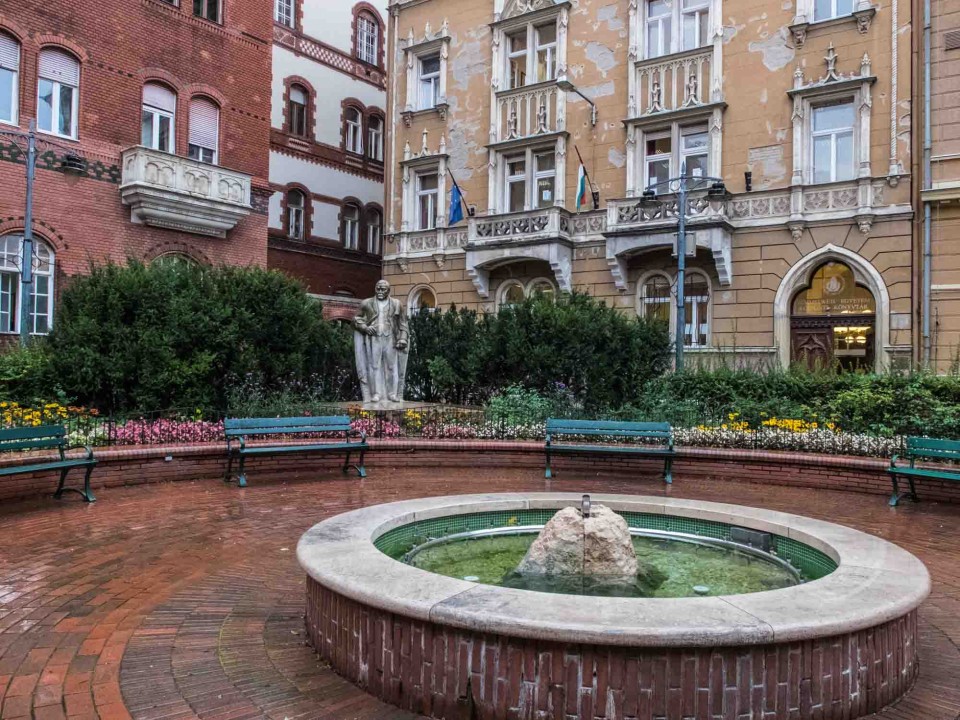 *We've formed a bond, of sorts, because we like Context's intelligent tours, and they like that we write about our experiences. We've enjoyed our Context tours so much, we think you will, too. So tell them Tom and Kris sent you. Book here: Context Travel
We have done more than a dozen Context Travel tours on four continents and have always found them excellent, informative, and enjoyable. You can see our other stories on our Context Travel tours in Buenos Aires, Paris, Berlin, Shanghai, Beijing, Hong Kong, Montreal twice, Budapest twice, Rome twice, Arles, Florence, and Venice by clicking on the links.
If you are thinking a Context Travel tour is for you, click here, and see if they have a guided tour available in the city you are visiting.