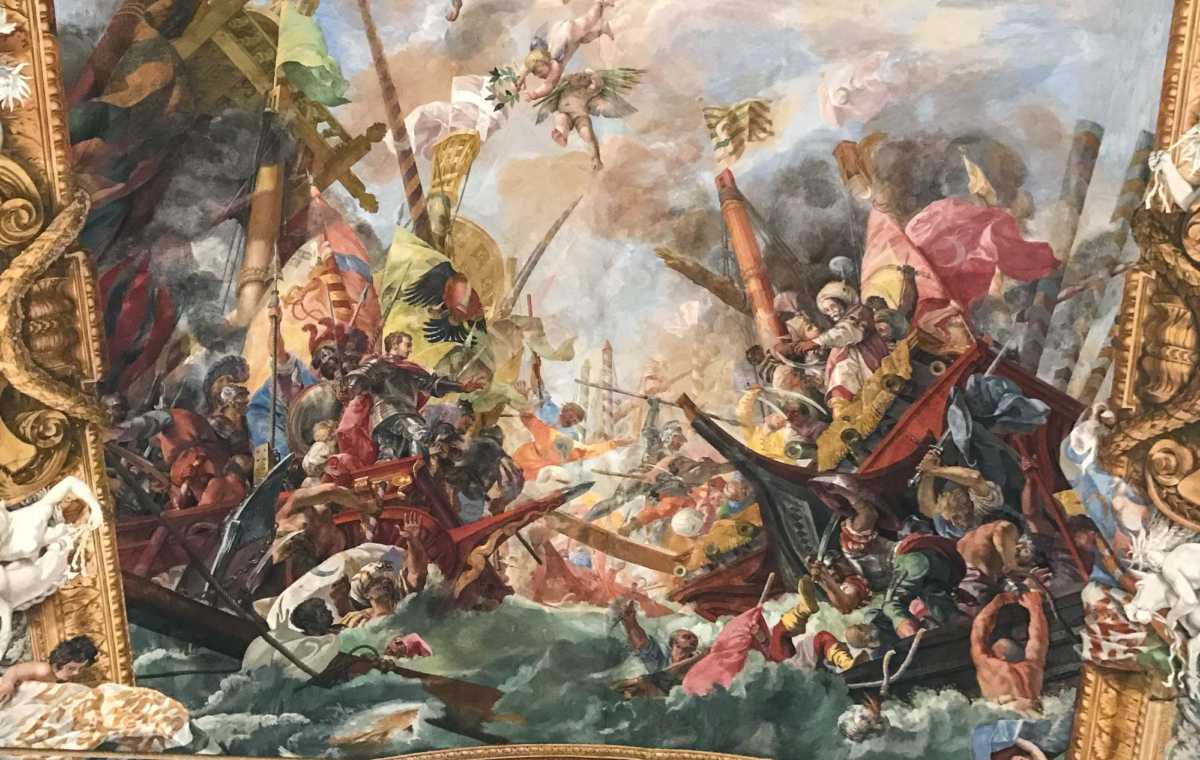 You may have walked right by this place, the Palazzo Colonna in the middle of Rome, and noticed nothing. Given the number of stray pieces of architecture strewn around town–columns, cornices, pillars, carvings, and building blocks–the plain exterior walls of this property can easily go unnoticed.
But the Palazzo Colonna is worth a look inside, and Context Travel's exclusive tour of Palazzo Colonna is the way to see this secret treasure of Rome. (Update: this tour is no longer available as of March 2020.) The grounds are right near Piazza Venezia at the top of the Roman Forum, opposite the Colosseum.
Palazzo Colonna stands out from almost every other historic Roman church, museum, or palace, because it is still a residence. It's also a museum with limited visiting hours, but four Colonna brothers and their families currently live in the palace. So when it comes to guided tours of Rome, this is an exceptional one.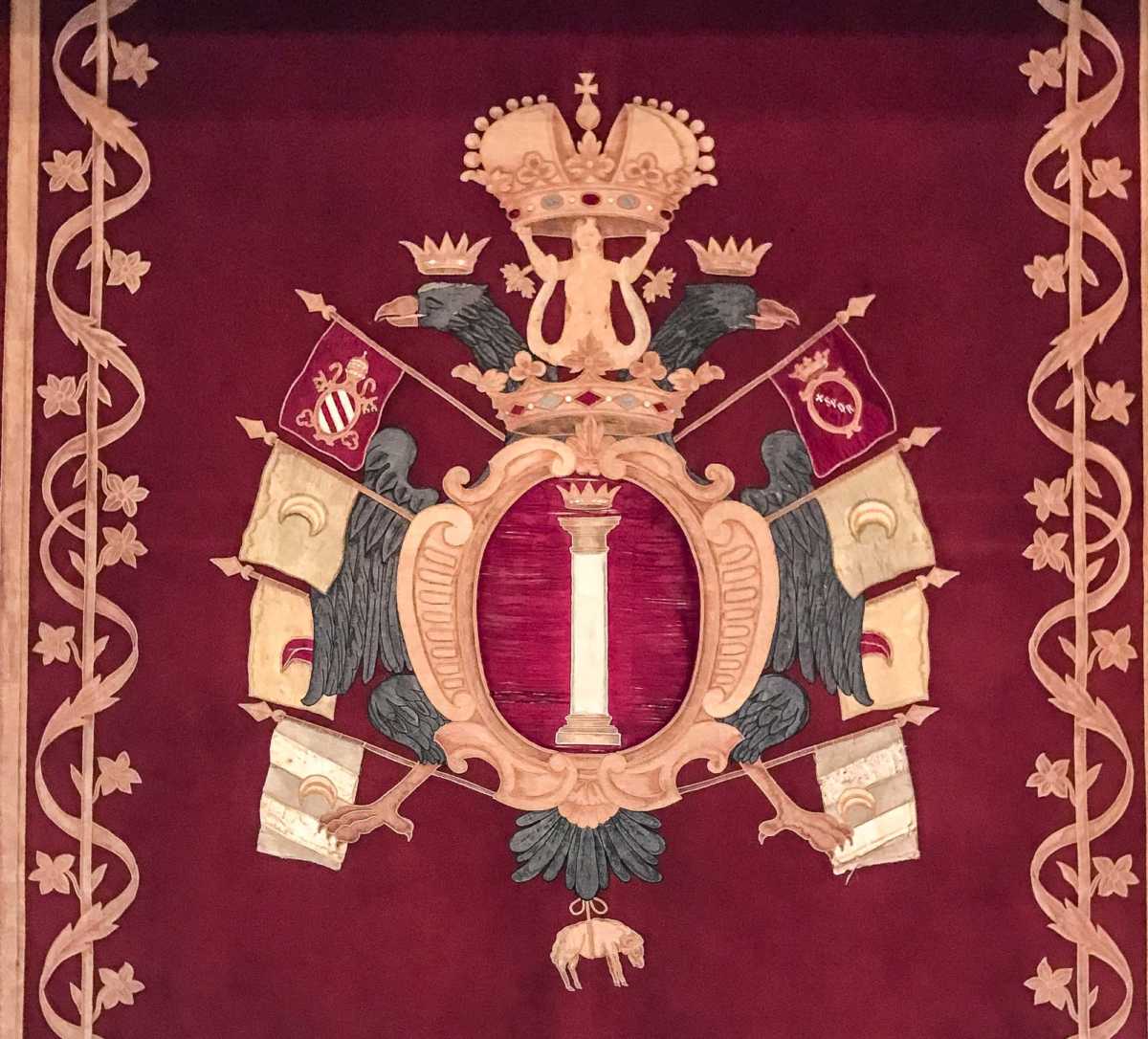 In the 13th Century, when Rome was largely in ruins, a Count from outside of Rome settled on this property which then encompassed all the Quirinal Hill, ruins of the giant Serapis Temple (built in 212 A.D.), and Trajan's Column. In the ensuing years, the family's land and importance increased through marriage, acquisition, ties with the church, and political and military successes. The Colonna family has included one Pope (Martin V, who saw the papal seat return to Rome from Avignon) and more than a dozen Cardinals.
The family crest underscores the family's ties to the Church and to the strengthening of Rome after the Great Schism. It includes a column (colonna) and also references the important naval Battle of Lepanto, in which the Holy League defeated the Ottoman Empire in an engagement led by Commander Marcantonio Colonna in 1571.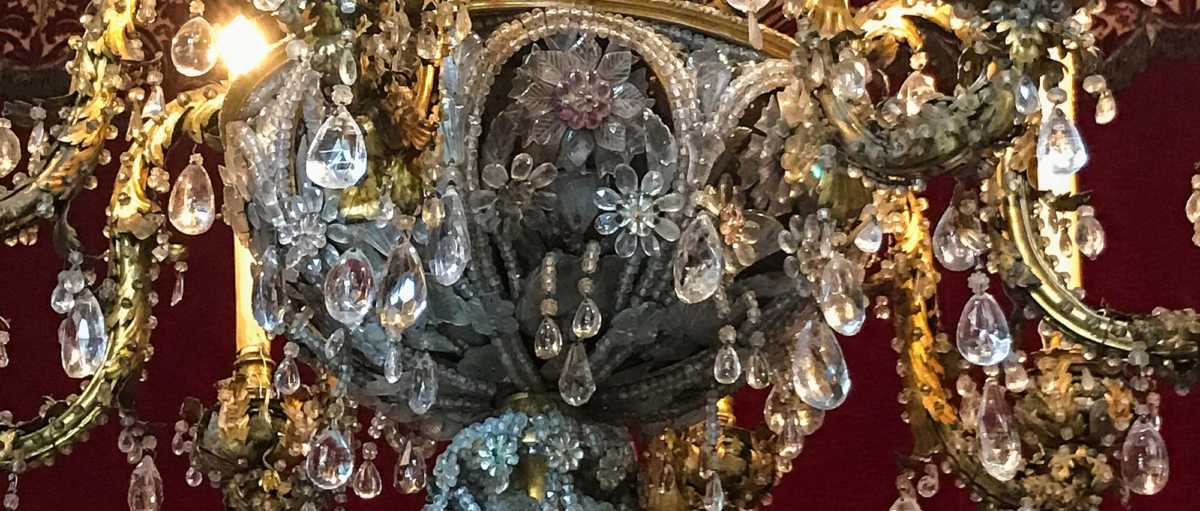 While following the family history and story of Rome through the centuries, visitors can also take in the important art collection and architectural developments of Palazzo Colonna. Continuously inhabited since the middle ages, the palace was extensively renovated in the 17th Century, and offers an unusually complete look at the lifestyle of the ruling class, especially over the past 500 years.
The guided tour begins with a series of rooms hung with art from the family collection, set with authentic period furniture, and showcasing wonderful marble floors, tapestries, sculptures, chandeliers, and other decorative arts. Resources from and images of Italy are tantamount. Multi-colored marble floors use stone from every corner of the country.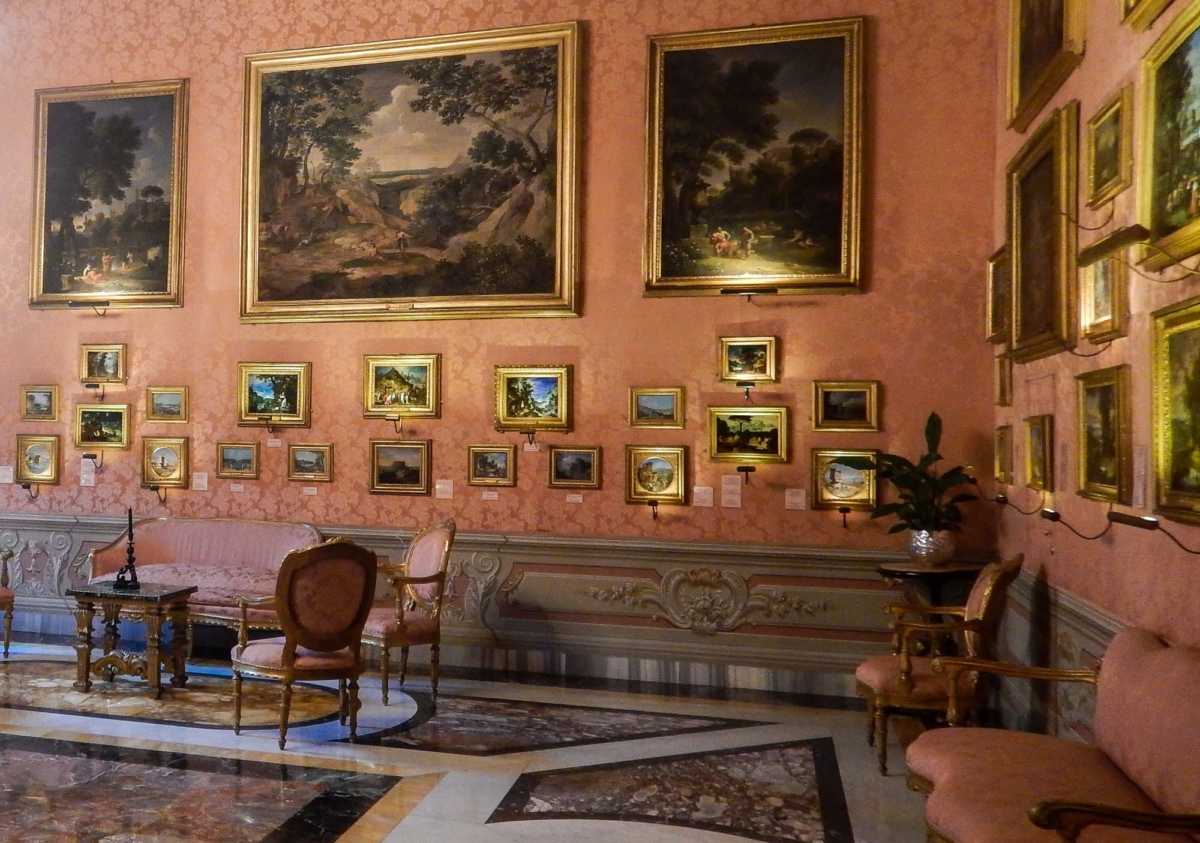 The collection's prize pieces include Bruegel (younger and elder) in a roomful of Dutch paintings, and a wealth of 15-18th Century depictions of Italy. In fact, the collection of cityscapes was referenced when Rome's Piazza Navona underwent renovation, in an attempt to capture the original colors. Other precious art, including work by Rafael, was sold when troubled times required payment of dues to sustain the Colonna's church and secular status.
Following these public rooms are more intimate living and sleeping spaces. Once part of a 15th Century outdoor arcade, later enclosed, these rooms open to a large courtyard (one of three) and utilize trompe l'oeil paintings to emphasize the easy relationship between interior and exterior spaces. These quarters are decorated with family pictures and precious household items, like clocks, vases, and small statuary.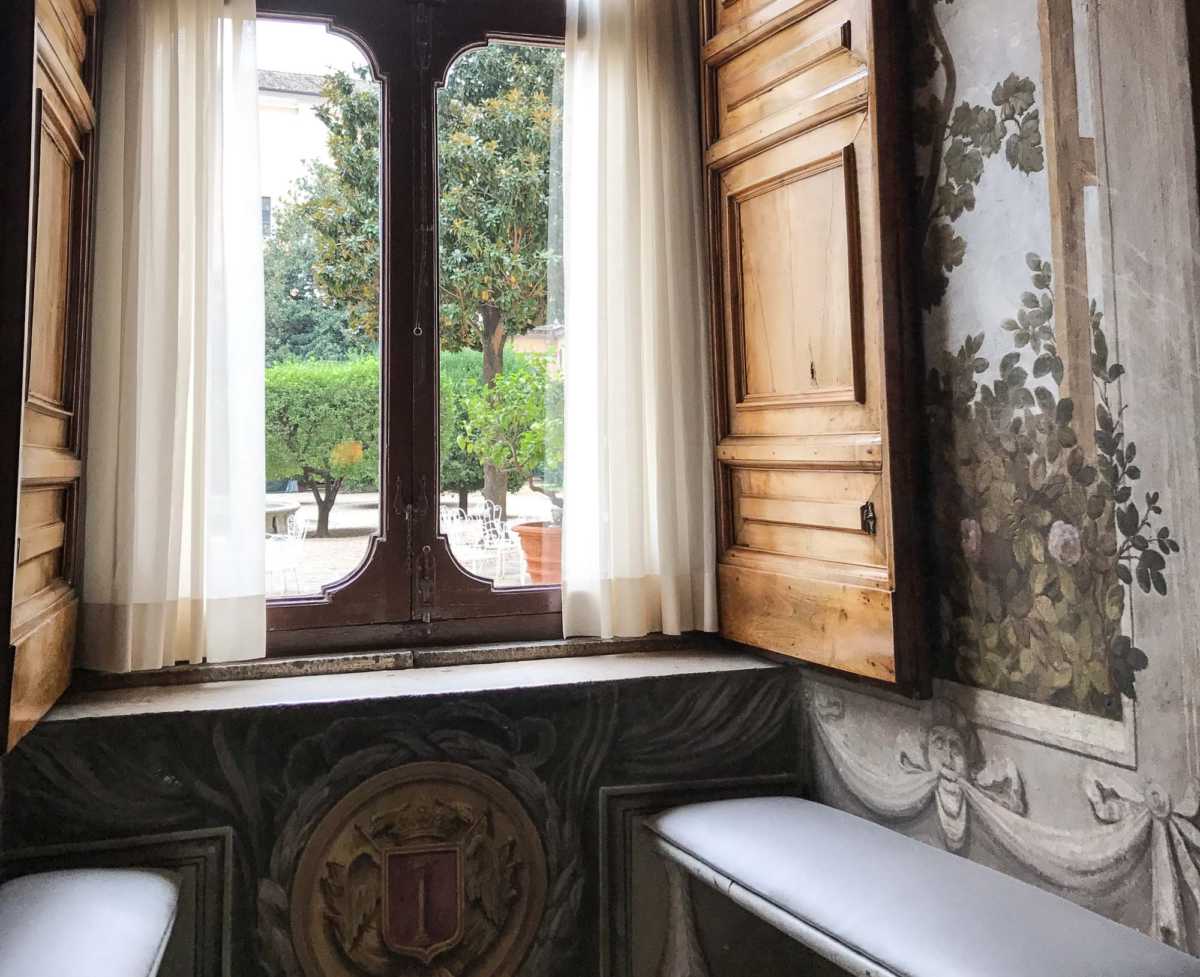 Two women in particular influenced this property. Maria Mancini, married to Lorenzo Colonna, was responsible for the 17th Century improvements and the incorporation of seven neighboring palaces into one household. She had three sons with Lorenzo before fleeing to France until Lorenzo's death. The Great Gallery Hall built under her direction, and contemporaneous with Versailles, is the showy, grand receiving hall designed as an expression of the family's high position and ancient lineage.
Princess Isabelle was the 20th Century protector of the Colonna palace and art collection. She maintained the palace over the dark period of World War, strengthened ties with the Church, and is largely responsible for opening this private home to the public.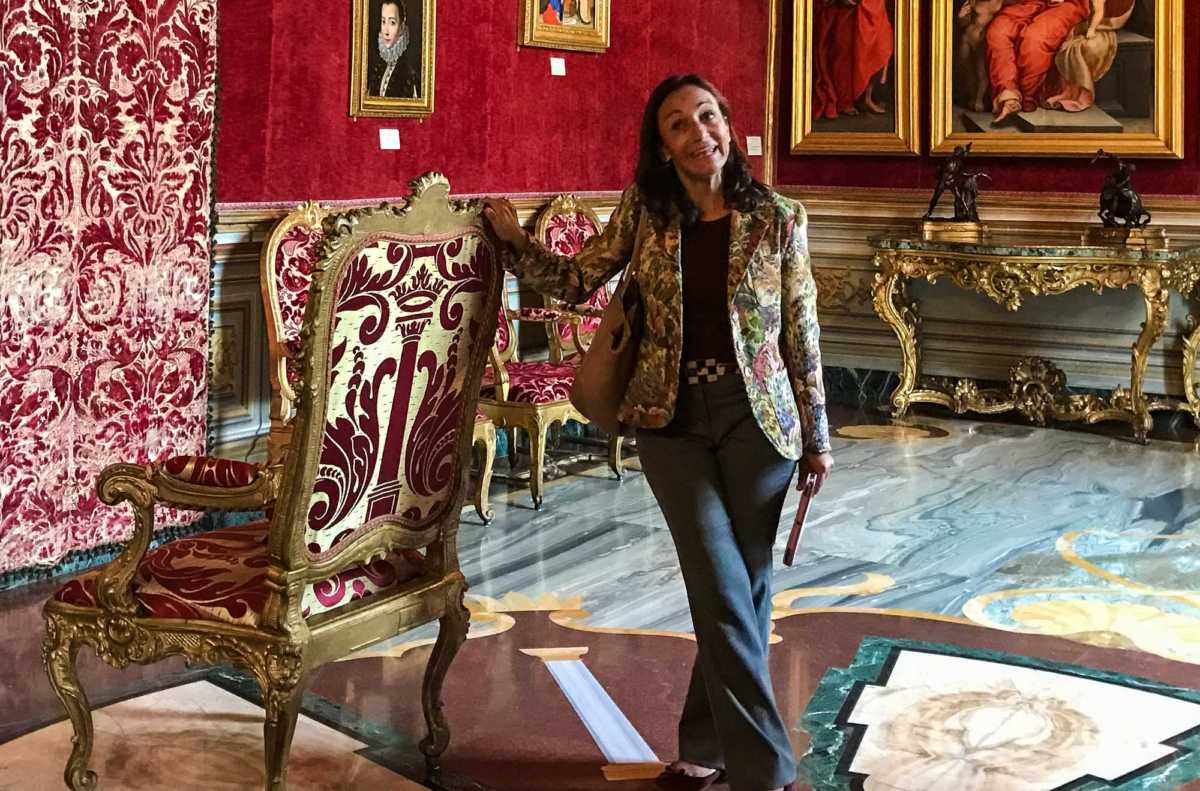 Throughout the palace, these two created spaces worthy of personal and public life. The art collection is enhanced by magnificent marble floors and impressive Baroque furnishings. The Pavilion Room showcases intriguing grotesque-style paintings hearkening back to ancient times. The private chapel reveals the personal religious practices of the family, and the throne room is arranged not for princely audiences, but for papal visits. Even the plaque celebrating centuries of continuous Colonna family life inspires visions of both personal pride and the larger social implications of power and influence.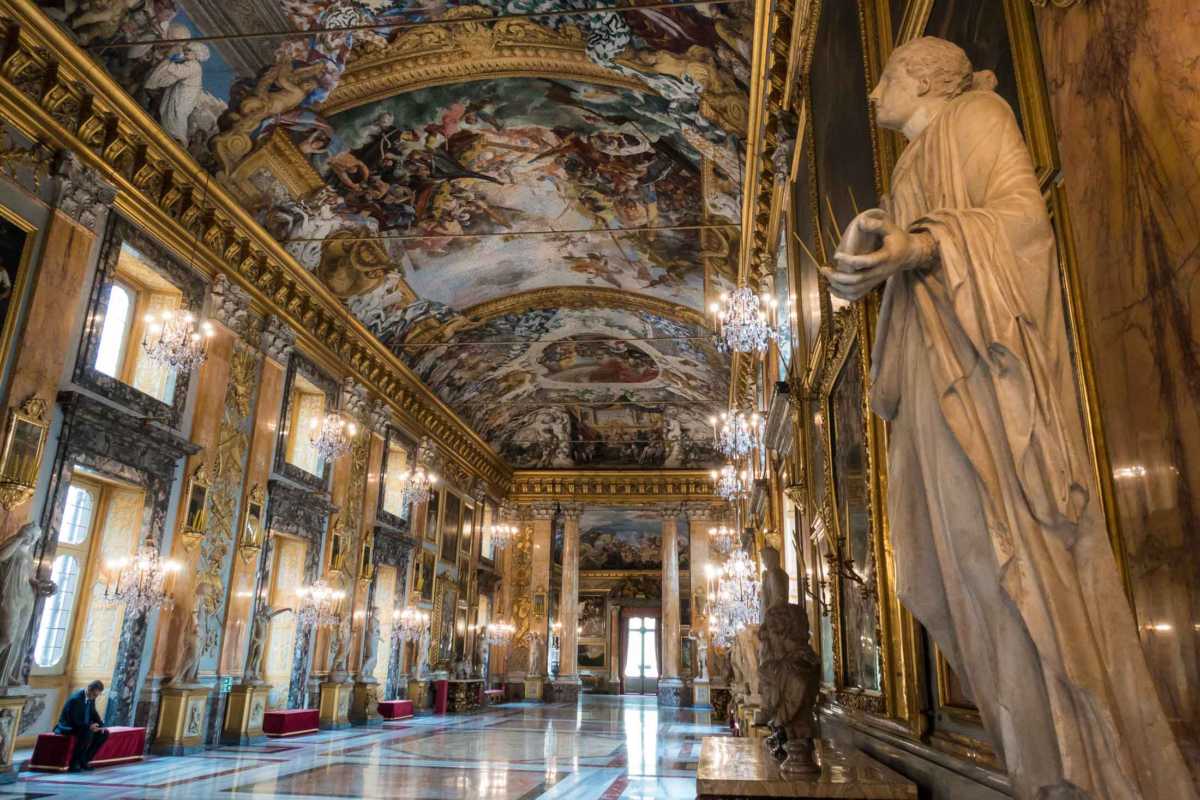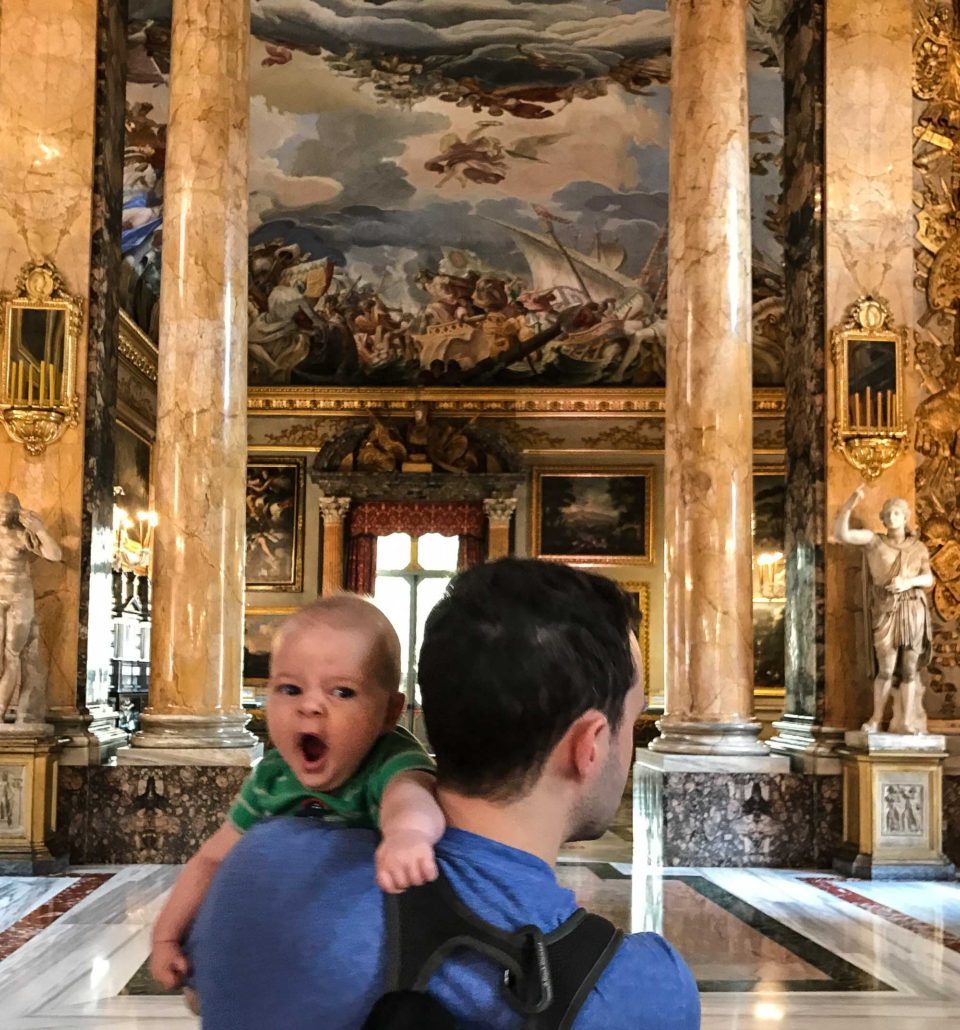 We have done more than a dozen Context Travel tours on four continents and have always found them excellent, informative, and enjoyable. You can see our other stories on our Context Travel tours in Buenos Aires, Paris, Berlin, Shanghai, Beijing, Hong Kong, Montreal twice, Budapest twice, Rome twice, Arles, Florence, and Venice by clicking on the links.
If you are thinking a Context Travel tour is for you, click here, and see if they have a guided tour available in the city you are visiting.
And, there's a lot more to see and do in Rome.
You can help yourself get ready for your own travels by reading our Get Started Planning Your Trip Now page.
We love traveling–with the right gear. We've gathered a lot of the stuff we use to make travel more pleasant and efficient all on one page. Shop our Travel Past 50 Amazon page to find our favorite gear. If you purchase something from the store, Travel Past 50, as an Amazon affiliate, may receive a small commission at no extra charge to you. Thanks.
We never leave home without our travel insurance. Nor should you. Search for the travel insurance from Allianz that best meets your needs, whether it be an annual plan or a single trip.
Note: This post and other posts on TravelPast50.com may contain paid or affiliate advertising links.