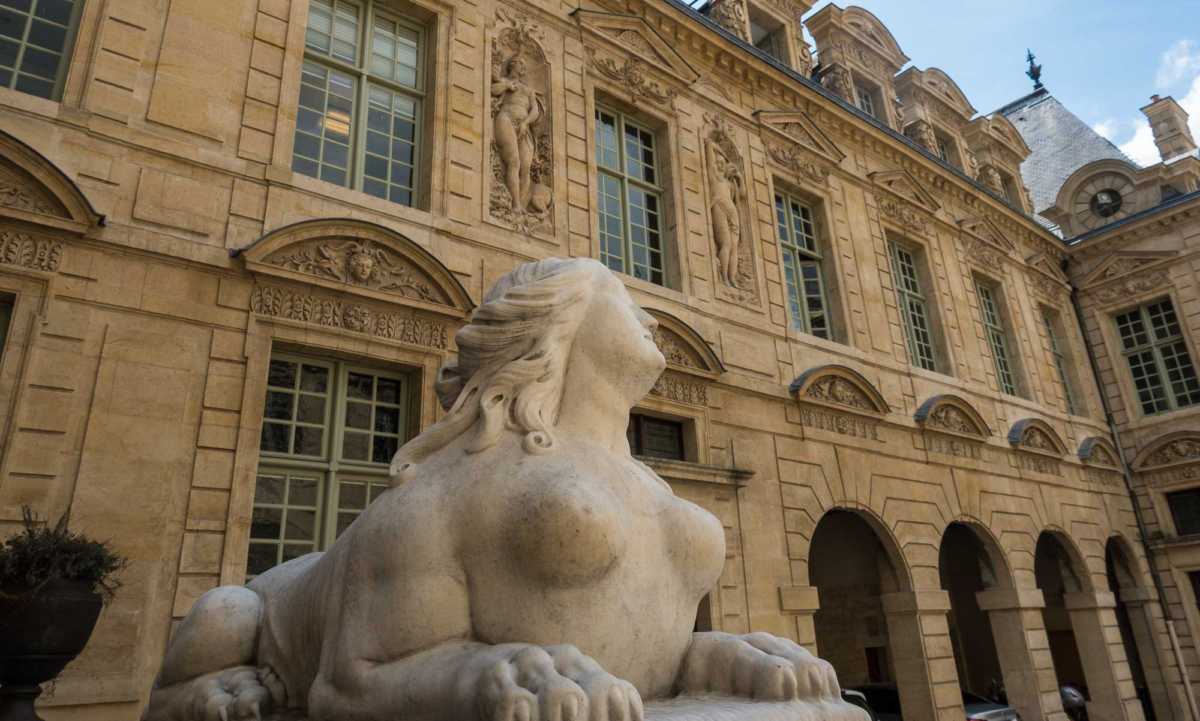 Editor's note: Can't travel to Paris right now? As a result of the 2020 pandemic, Context Travel has introduced an excellent series of virtual seminars. These live, scholar-led courses even allow time for discussion and questions. Browse the Context Conversations calendar and book your seminar today. When you register, use the discount code tp50 for a 15 percent discount on your first booking. Just pull up a chair and soak up the knowledge, even if you can't travel.
It's not that the Marais neighborhood of Paris is new or anything. Its heyday was from the 16-18th Centuries. But for being so close to the main tourist routes of central Paris, it has a distinct feel and a separate story. And it's new to me. We walked the Paris Marais district in late May with Nicole of Context Travel, and discovered history, architecture, and, yes, trendy new spots in this relaxed area.
The Marais Mansion walking tour by Context is focused on the homes of the aristocracy in this area along the Seine's Right Bank just east of City Hall and Notre Dame (roughly the 4th arrondissement). But it allows visitors to see the medieval roots of this area, too. 'Marais' means 'marsh' in French, and it's plain to see this flat district wasn't always protected from the vicissitudes of the river.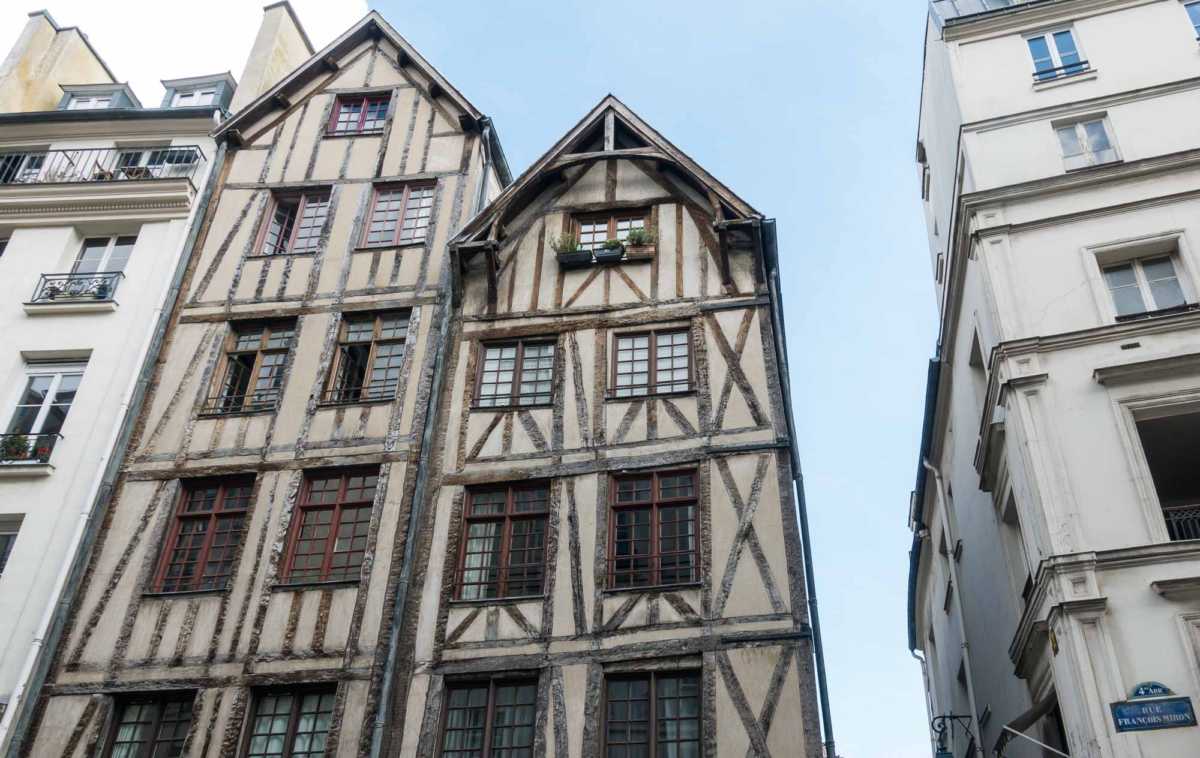 Starting in the late 1500s, Marais became the neighborhood of the aristocracy. Their mansions are scattered along the stretch from City Hall to what is now Place de la Bastille and northward to today's 3rd arrondissement. The architectural details–with a knowledgeable guide–describe the powerful people of the day. Parisian architecture is still one of the happiest results of the Renaissance.
The mansions reflect a range of architectural styles–from Gothic and Renaissance to Neo-Classic, Palladian, and even Rococo. Much depended on whom the owners wanted to impress. Here are some examples: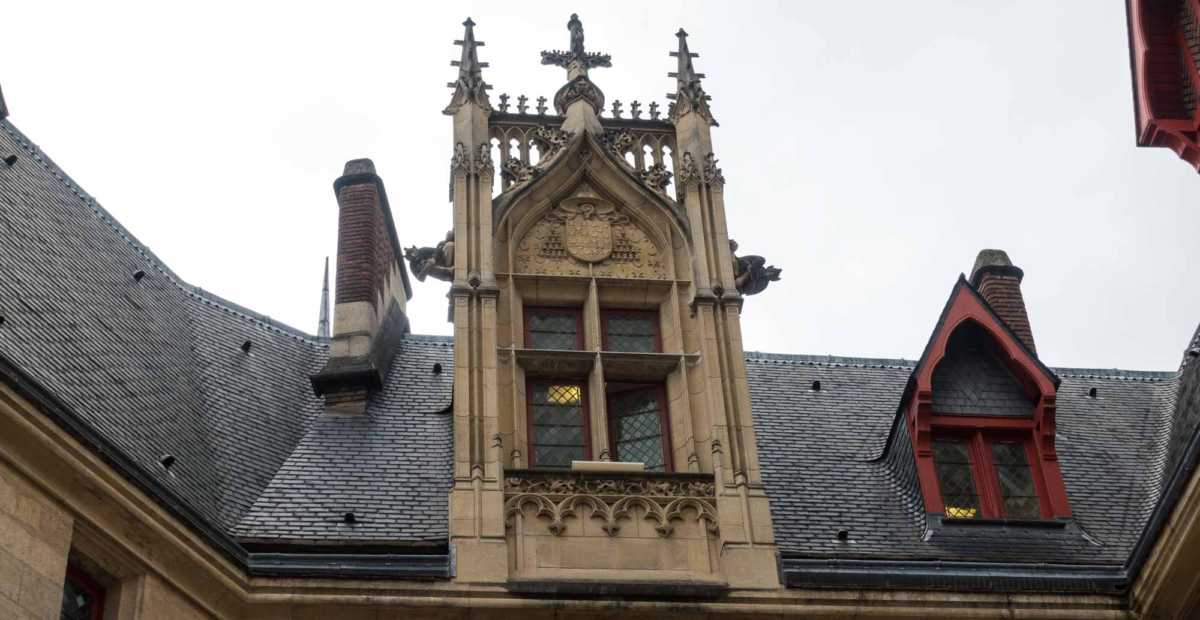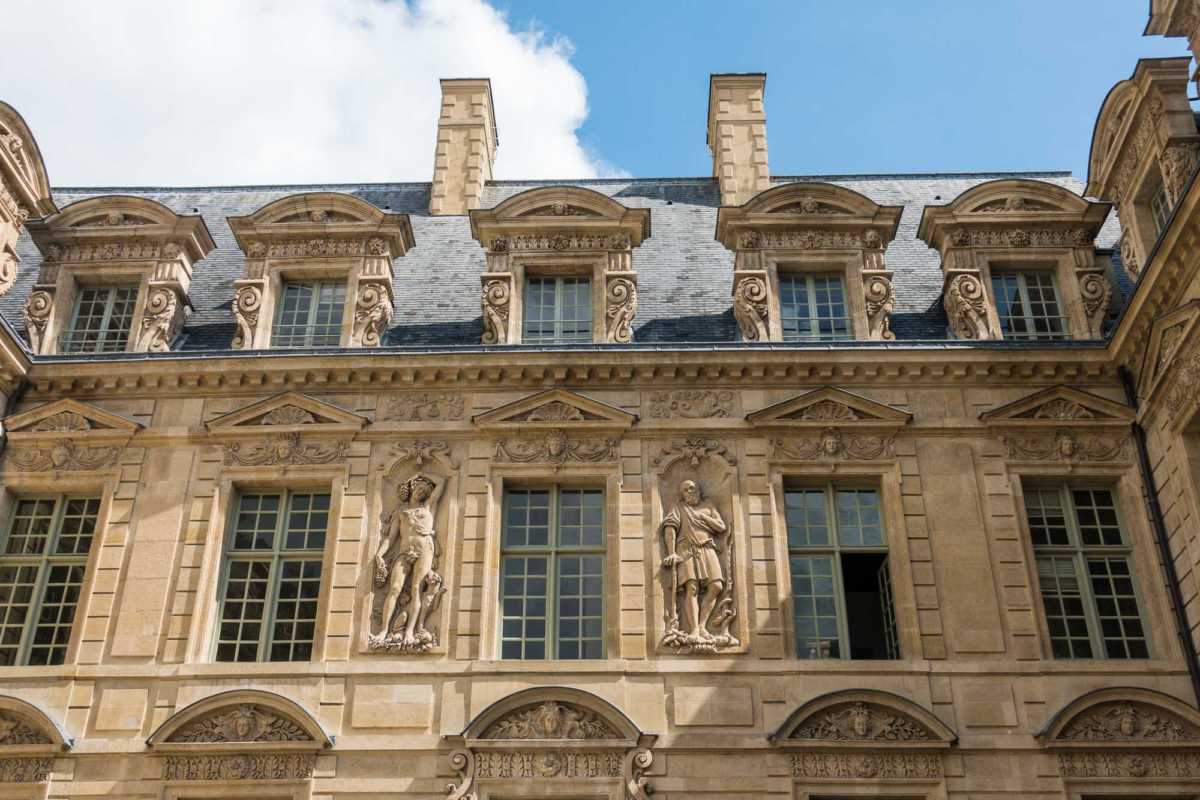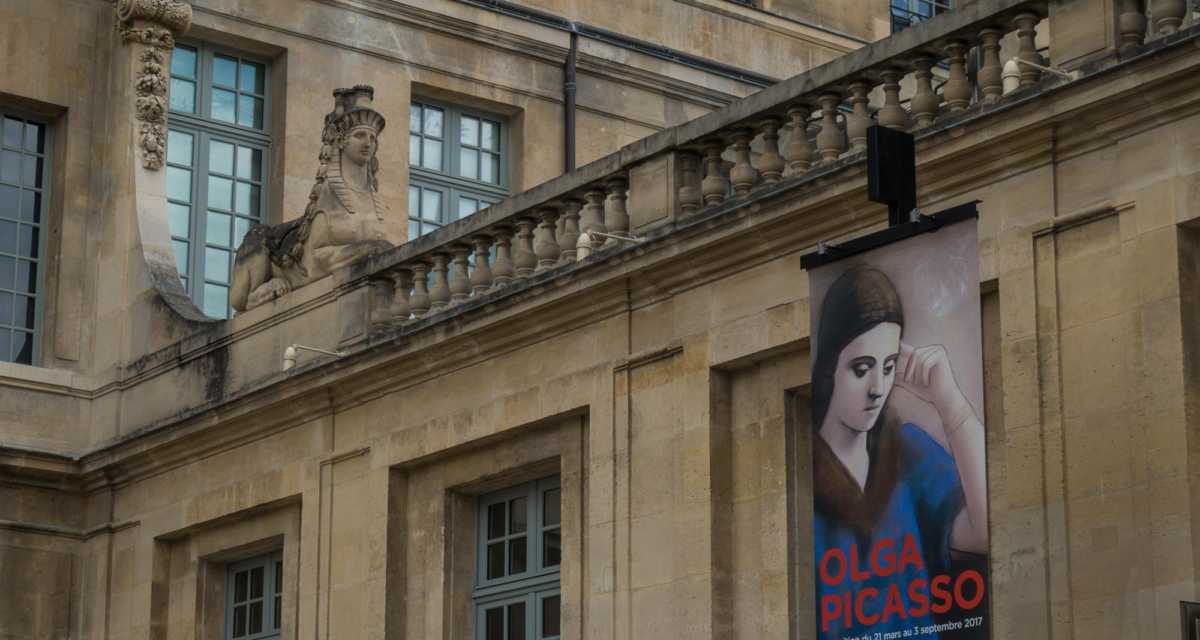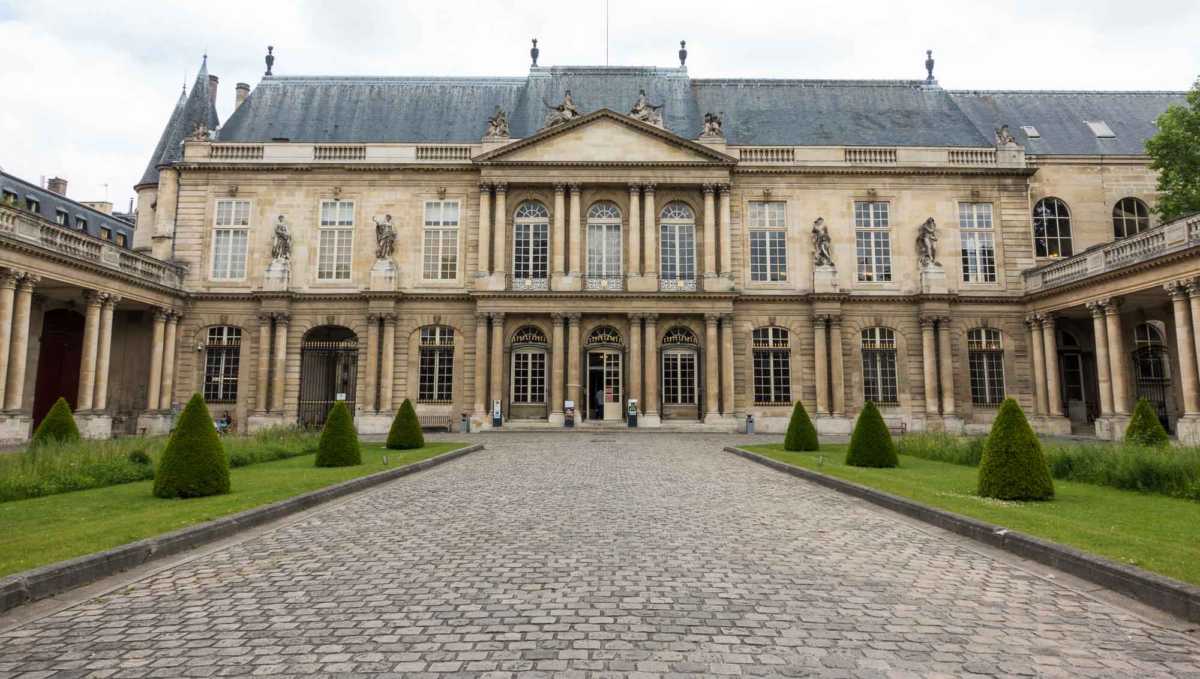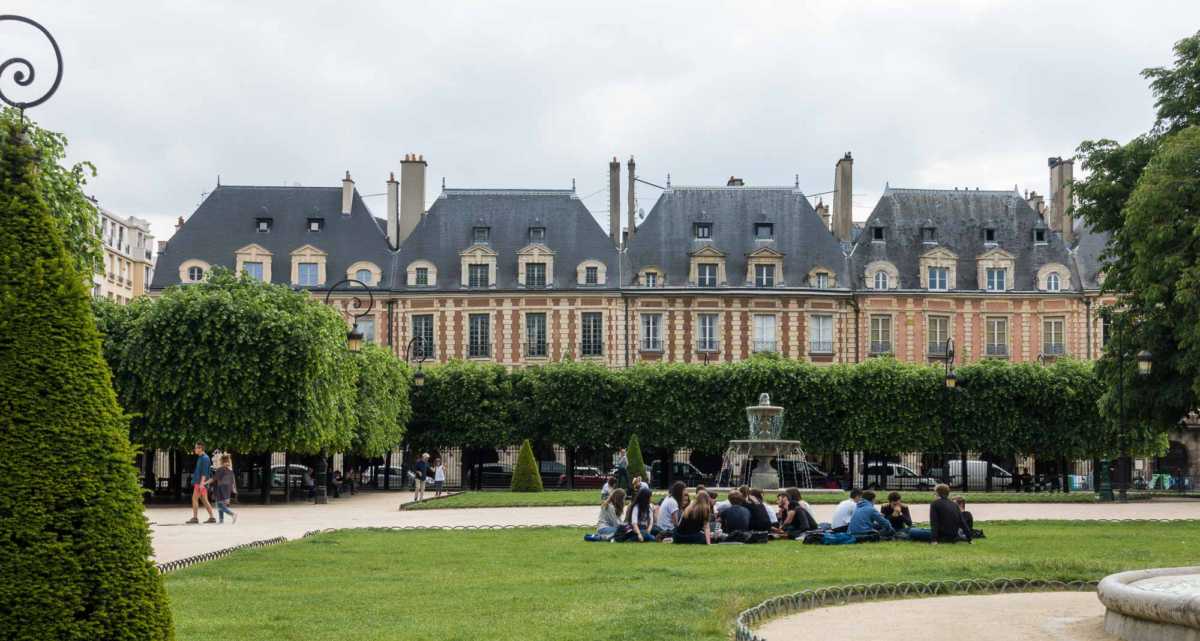 The Marais district began to shift with the construction of Versailles in 1675. Architects and aristocrats gravitated toward Versailles. (This tour would make a great prelude to Context's French Revolution tour, by the way.) By the 19th Century, the whole Marais neighborhood fell into decline. Thanks to the groundbreaking Malraux historic preservation act of 1965 (named for then Culture Minister Andre Malraux), funds were devoted to restoration of the mansions, and the entire neighborhood was protected from demolition. Unlike other historic Paris neighborhoods, the Marais has largely retained its character–and continuous to develop its own personality.
A word to visitors: Different mansions may be open for viewing on different tour dates, but there are so many options there's no room for disappointment. Also, many mansions have bookstores (notably Hôtel Soubise), so even if you can't visit the deep interiors, you can enter that far.
Walking with Context through the Marais we could see how lively it is currently. Around the corner from a fashionable Ben Simon shoe store, for example, we see well-placed graffiti by the French urban artist Invader. Bistros and brasseries dot the streets, and there are plenty of hotels for us to choose from should we want to stay here next time. There's a good chance we'll be returning to the Marais next time we're in Paris.
Note: We were hosted on this walking tour by Context Travel. Our friends and readers know we seek them out wherever they lead tours because we admire their docents and really enjoy the insights they share. Opinions expressed here are the authors' alone, and have not been reviewed, approved nor edited by Context or any other company whose links may appear here. That also means factual errors are all ours.
We have done more than a dozen Context Travel tours on four continents and have always found them excellent, informative, and enjoyable. You can see our other stories on our Context Travel tours in Buenos Aires, Paris, Berlin, Shanghai, Beijing, Hong Kong, Montreal twice, Budapest twice, Rome twice, Arles, Florence, and Venice by clicking on the links.
If you are thinking a Context Travel tour is for you, click here, and see if they have a guided tour available in the city you are visiting.

Here are some more tips for hiking locations, routes, preparation and equipment, all in one spot.
You can help yourself get ready for your own travels by reading our Get Started Planning Your Trip Now page.
You can see (and buy prints) of most of our travel photos in one place on this page.
We love traveling–with the right gear. We've gathered a lot of the stuff we use to make travel more pleasant and efficient all on one page. Shop our Travel Past 50 Amazon page to find our favorite gear. If you purchase something from the store, Travel Past 50, as an Amazon affiliate, may receive a small commission at no extra charge to you. Thanks.
We never leave home without our travel insurance. Nor should you. Search for the travel insurance from Allianz that best meets your needs, whether it be an annual plan or a single trip.
Note: This post and other posts on TravelPast50.com may contain paid or affiliate advertising links.