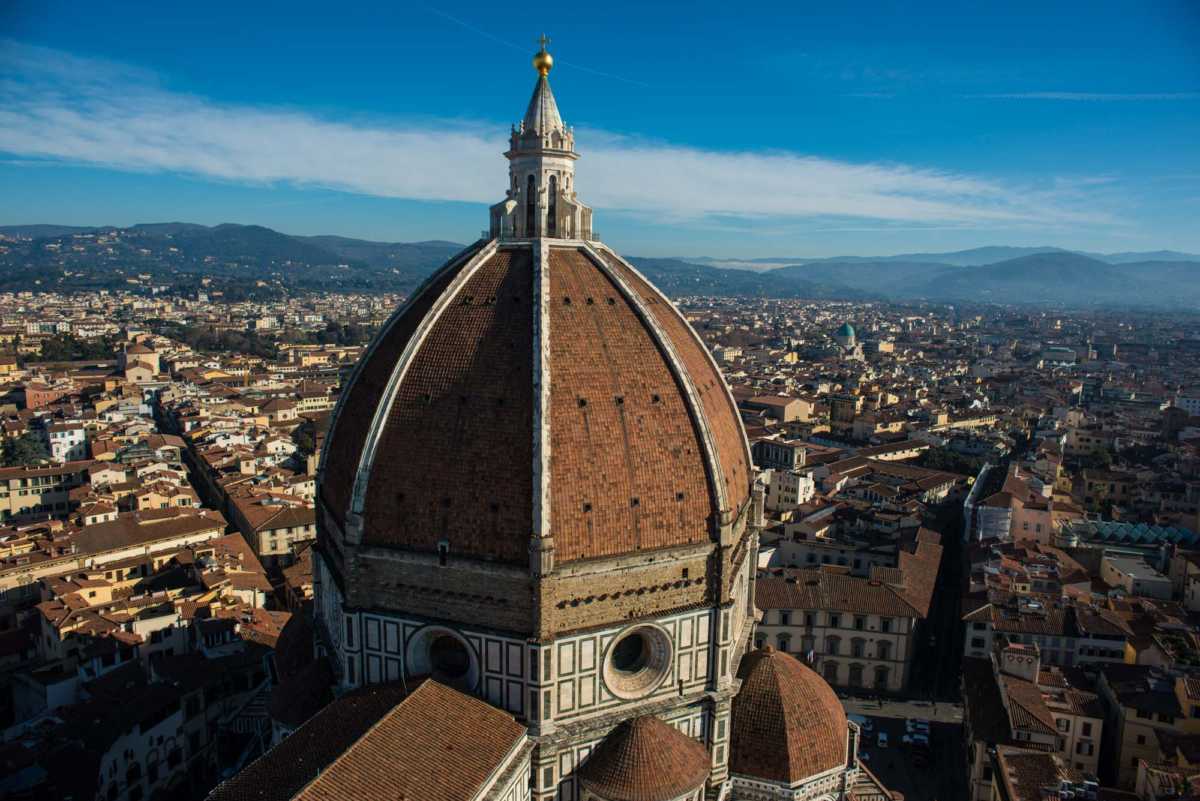 It's a long trudge up Giotto's bell tower next to the Florence Cathedral. Over 400 steps, many of which squeeze you into a tiny passage that was never meant to accommodate hundreds of 21st Century sized tourists per day. Especially when they're going in both directions around tight corners.
But, the trek is worth it for the views of Brunelleschi's Dome and the "skyline" of Florence. Our guide on a tour of the Palazzo Vecchio (not this climb) told us that Florence used to have over 200 towers. That would probably have made it the tallest city in the world at one time, a Renaissance New York City.
Most of those towers were cut off over the years, as they were symbols of powerful families or concerns who lost their influence, and so their place on the Florence skyscape.
But there's a real beauty in a city like Florence, where the art is mostly at eye level, but you can still look up at the Duomo, the Bell Tower and the tower of the Palazzo Vecchio. Or in this case down on the Duomo from the Bell Tower right next door.
Get all our travel tips delivered to your inbox
Subscribe to our email newsletter