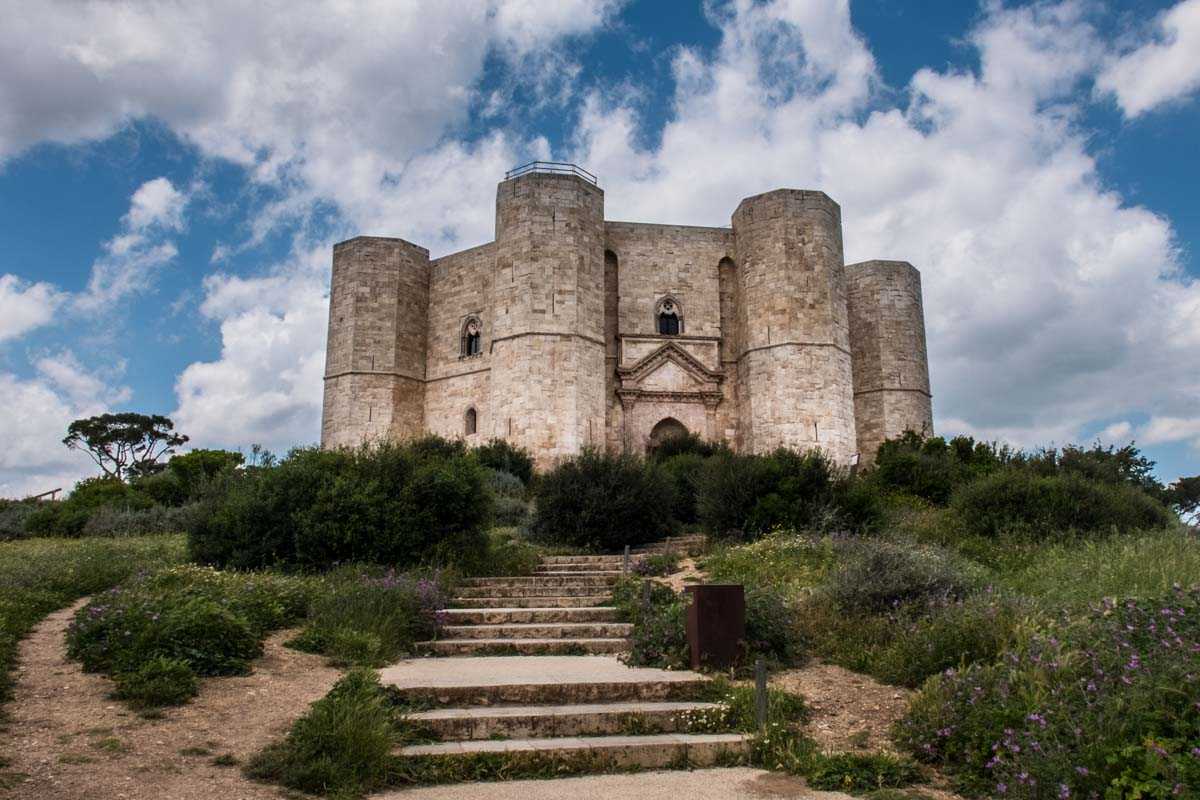 There's no other way to say this, so I'll just come out with it.
Sometimes we go out of our way to visit places so you don't have to. This was the case with Castel del Monte, near Andria, Italy.
Not that we start out to do that.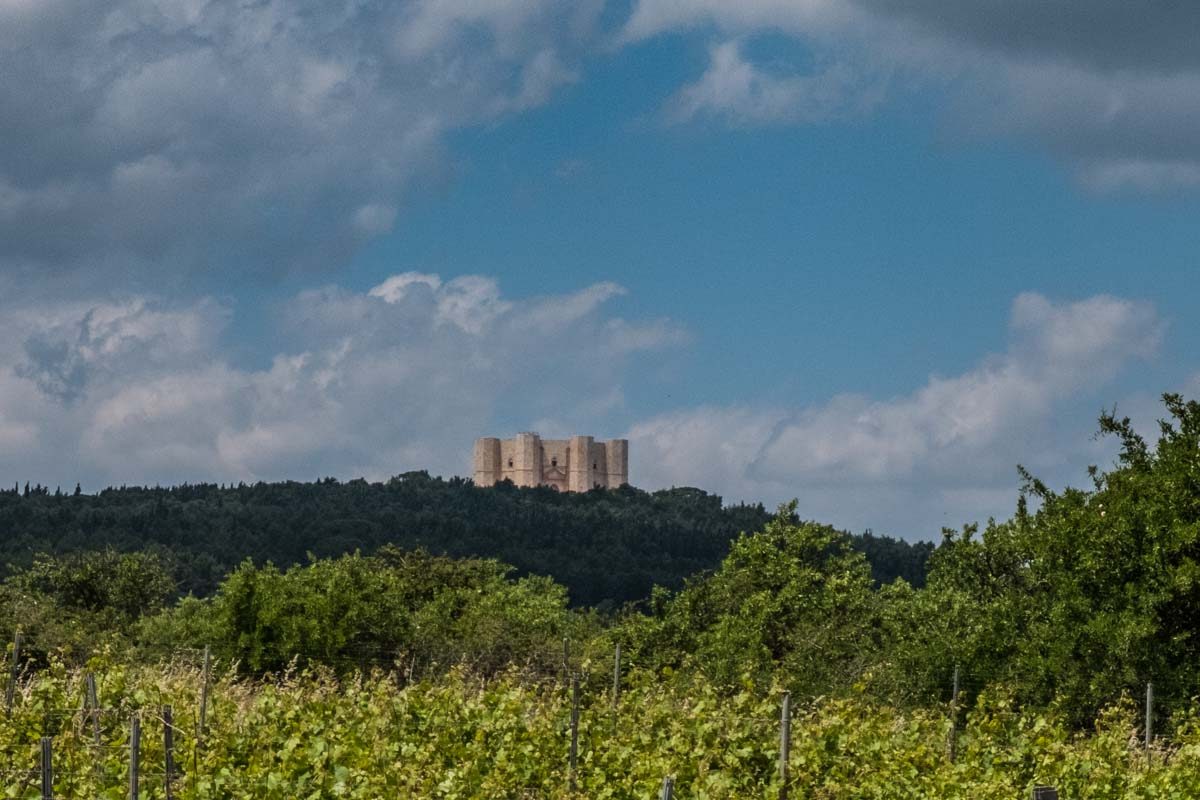 We actually rented a car, at no small expense, especially when you count in European gas prices, mostly so we could drive off the rail lines to visit yet another Unesco World Heritage site.
I read up on Castel del Monte a little bit in advance so I'd know something about it, but I guess I didn't get to the part where they said that everything of artistic or historical merit had been removed from the castle and what was left was, yeah, some moderately interesting medieval architecture that has some sort of arcane mathematical significance. (Eight was a big number in those days, evidently.)
In fact, here's what the Unesco site says: Castel del Monte, located in the municipality of Andria, rises on a rocky hill dominating the surrounding countryside of the Murgia region in southern Italy near the Adriatic Sea. A unique piece of medieval architecture, it was completed in 1240. The castle's location, its perfect octagonal shape, as well as the mathematical and astronomical precision of its layout all reflect the broad education and cultural vision of its founder, Emperor Frederick II.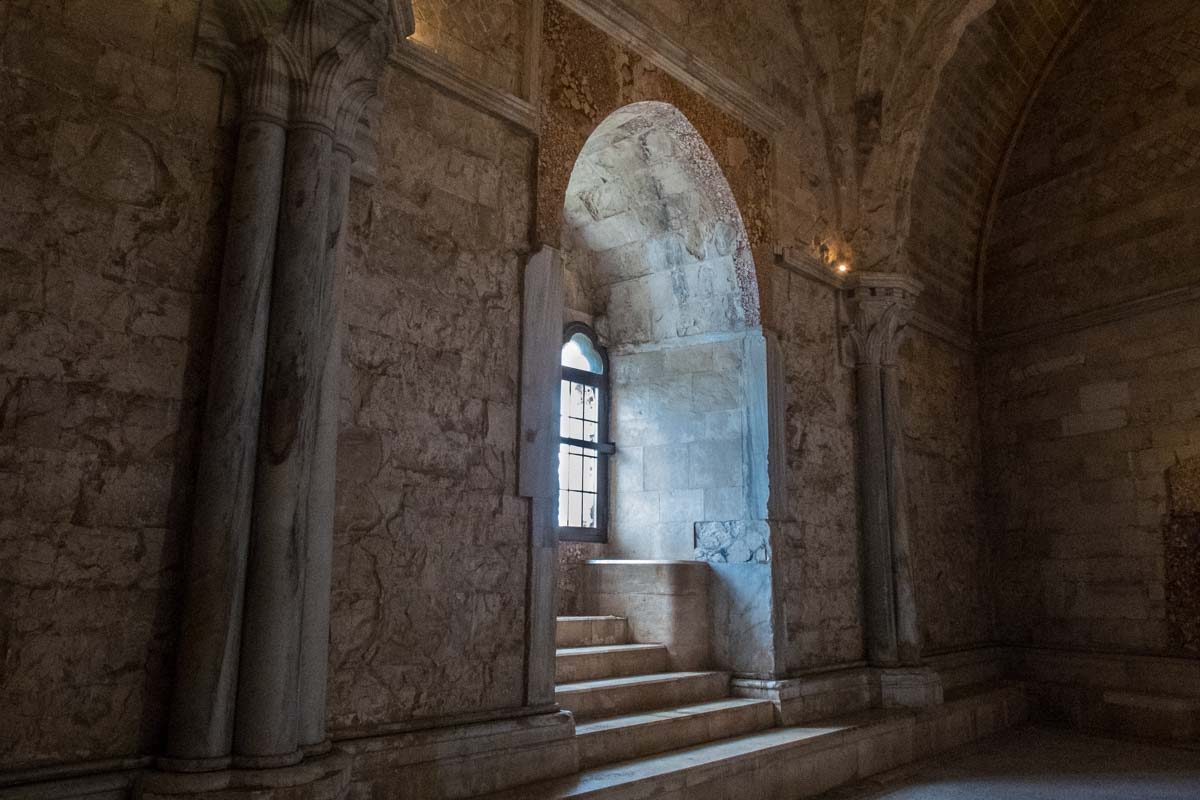 Yeah, but…
No such explanation is evident on the site. There were only about half a dozen signs on site, none of which touched much on what was significant, other than it was a big fort.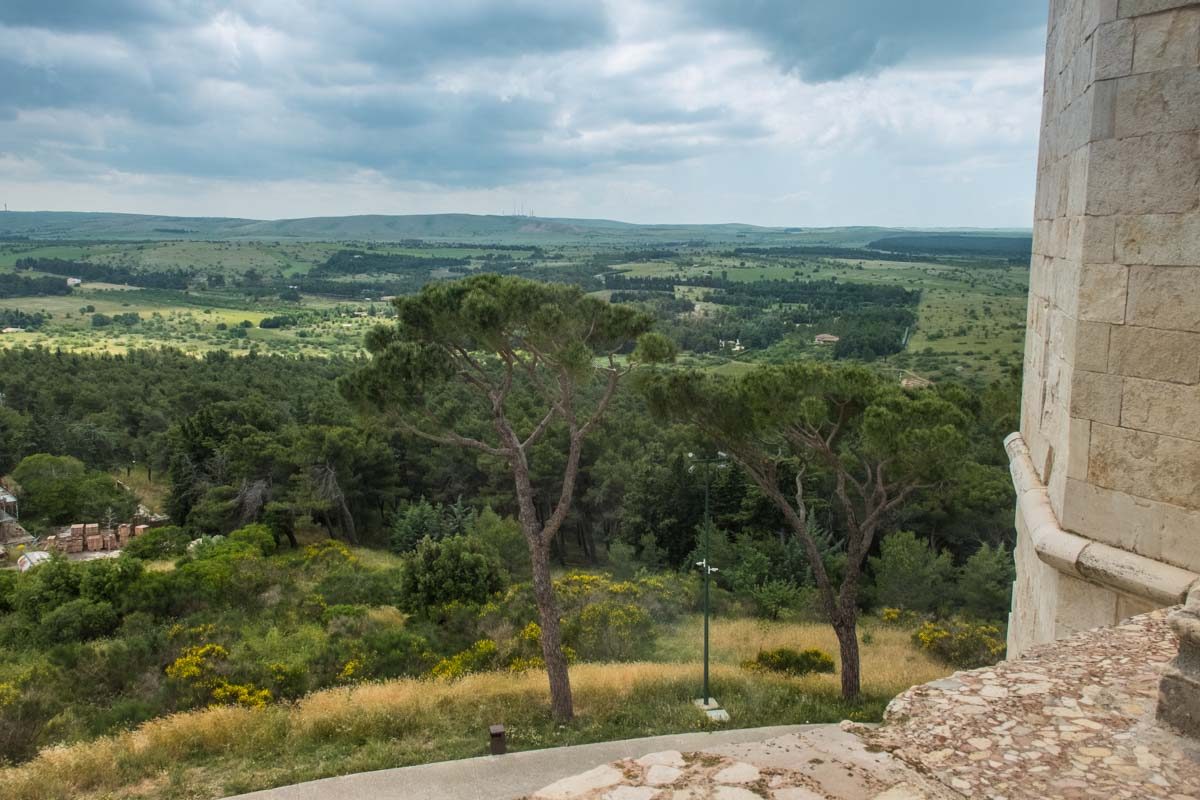 So, you snap a couple of pics. Notice the nice light in some spots, and the view over the surrounding low lands, and perhaps imagine you were the king who lived up here, isolated and protected from the people who wished him ill. Of which there were many, I'm guessing.
Castel del Monte is a Unesco World Heritage site in Italy. Click the link to see a list of them all, including links to posts about the ones we've visited.
We love traveling–with the right gear. You can check out a lot of the stuff we use to make all our travel much more pleasant and efficient all on one page. Click here to see it. If you purchase something from this page, Travel Past 50 will receive a small commission at no extra charge to you. Thanks.