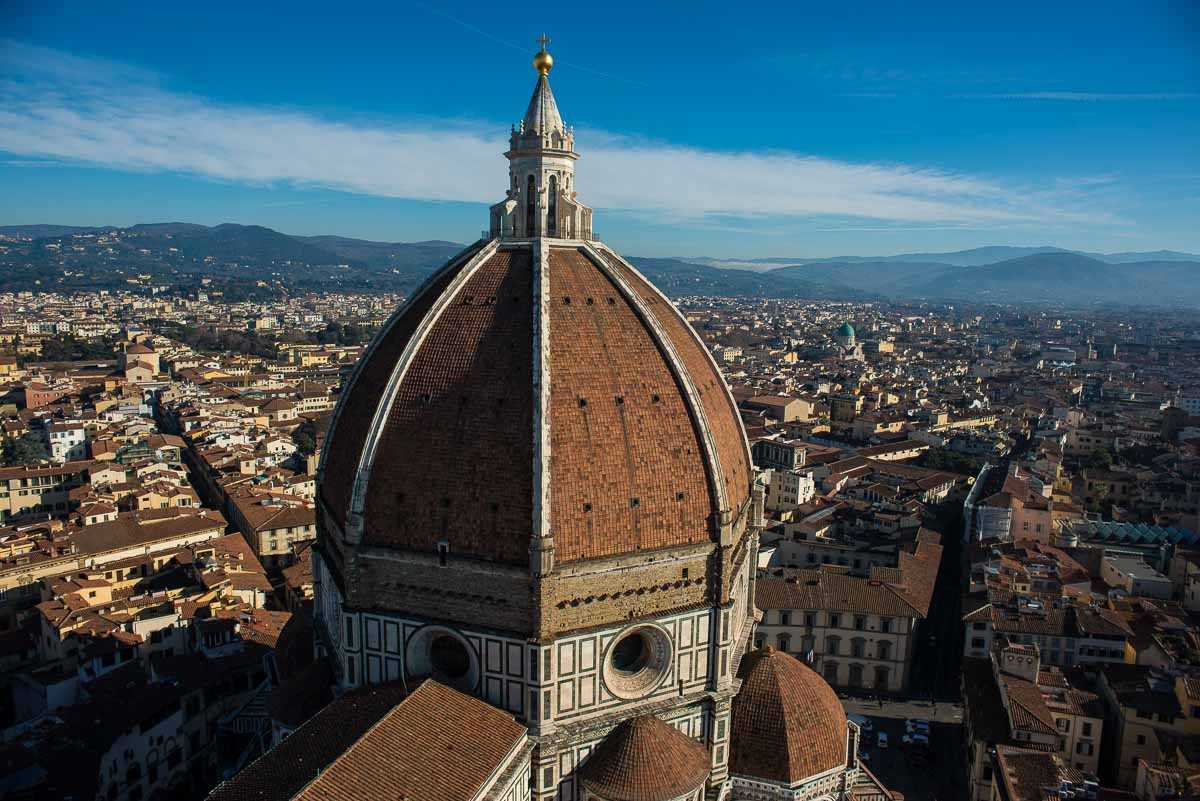 Italy has the most UNESCO World Heritage Sites of any country–53. China is second, with 52, and Spain has 46.
Most of the UNESCO World Heritage sites in Italy, obviously, are cultural sites, given Italy's history as both the center of the Roman Empire and of the Roman Church. And, powerful medieval city states such as Venice, Florence, and Milan were influential in the creation of an enduring body of art both before and during the Renaissance.
We have visited many of the cities on the list, and have lived for extended periods in both Rome and Florence. But we have many more places to visit to make our personal list of UNESCO World Heritage sites in Italy at all comprehensive.
Below is a list of the UNESCO sites in Italy. The year in parentheses after the title is the year they were inscribed on the UNESCO World Heritage list.
Those titles which are linked are UNESCO World Heritage sites in Italy that we have visited and written about since we started Travel Past 50. (We visited several other sites before we started blogging.) Click on the links to get more info, and usually a nice photo.
UNESCO Cultural Sites (48)
18th-Century Royal Palace at Caserta with the Park, the Aqueduct of Vanvitelli, and the San Leucio Complex (1997)
Sacri Monti of Piedmont and Lombardy (2003)
Arab-Norman Palermo and the Cathedral Churches of Cefalú and Monreale (2015)
Archaeological Area and the Patriarchal Basilica of Aquileia (1998)
Archaeological Areas of Pompei, Herculaneum and Torre Annunziata (1997)
Botanical Garden (Orto Botanico), Padua (1997)
Castel del Monte (1996)
Cathedral, Torre Civica and Piazza Grande, Modena (1997)
Church and Dominican Convent of Santa Maria delle Grazie with "The Last Supper" by Leonardo da Vinci (1980)
Cilento and Vallo di Diano National Park with the Archeological Sites of Paestum and Velia, and the Certosa di Padula (1998)
City of Verona (2000)
City of Vicenza and the Palladian Villas of the Veneto (1994,1996)
Costiera Amalfitana (1997)
Crespi d'Adda (1995)
Early Christian Monuments of Ravenna (1996)
Etruscan Necropolises of Cerveteri and Tarquinia (2004)
Ferrara, City of the Renaissance, and its Po Delta (1995,1999)
Genoa: Le Strade Nuove and the system of the Palazzi dei Rolli (2006)
Historic Centre of Florence (1982)
Historic Centre of Naples (1995)
Historic Centre of Rome, the Properties of the Holy See in that City Enjoying Extraterritorial Rights and San Paolo Fuori le Mura (1980,1990)
Historic Centre of San Gimignano (1990)
Historic Centre of Siena (1995)
Historic Centre of the City of Pienza (1996)
Historic Centre of Urbino (1998)
Late Baroque Towns of the Val di Noto (South-Eastern Sicily) (2002)
Longobards in Italy. Places of the Power (568-774 A.D.) (2011)
Mantua and Sabbioneta (2008)
Medici Villas and Gardens in Tuscany (2013)
Piazza del Duomo, Pisa (1987)
Portovenere, Cinque Terre, and the Islands (Palmaria, Tino and Tinetto) (1997)
Prehistoric Pile Dwellings around the Alps (2011)
Residences of the Royal House of Savoy (1997)
Rhaetian Railway in the Albula / Bernina Landscapes (2008)
Rock Drawings in Valcamonica (1979)
Su Nuraxi di Barumini (1997)
Syracuse and the Rocky Necropolis of Pantalica (2005)
The Trulli of Alberobello (1996)
Val d'Orcia (2004)
Venetian Works of Defence between the 16th and 17th Centuries: Stato da Terra – Western Stato da Mar (2017)
Venice and its Lagoon (1987)
Villa Adriana (Tivoli) (1999)
Villa d'Este, Tivoli (2001)
Villa Romana del Casale (1997)
Vineyard Landscape of Piedmont: Langhe-Roero and Monferrato (2014)
UNESCO Natural Sites (5)
Ancient and Primeval Beech Forests of the Carpathians and Other Regions of Europe (2007,2011,2017)
Isole Eolie (Aeolian Islands) (2000)
Monte San Giorgio (2003,2010)
Mount Etna (2013)
The Dolomites (2009)
Also on the "Tentative List" of Unesco World Heritage sites in Italy are the Porticoes of Bologna.
You can see our other compilations of UNESCO World Heritage sites we have visited in the United States, Spain, and more.