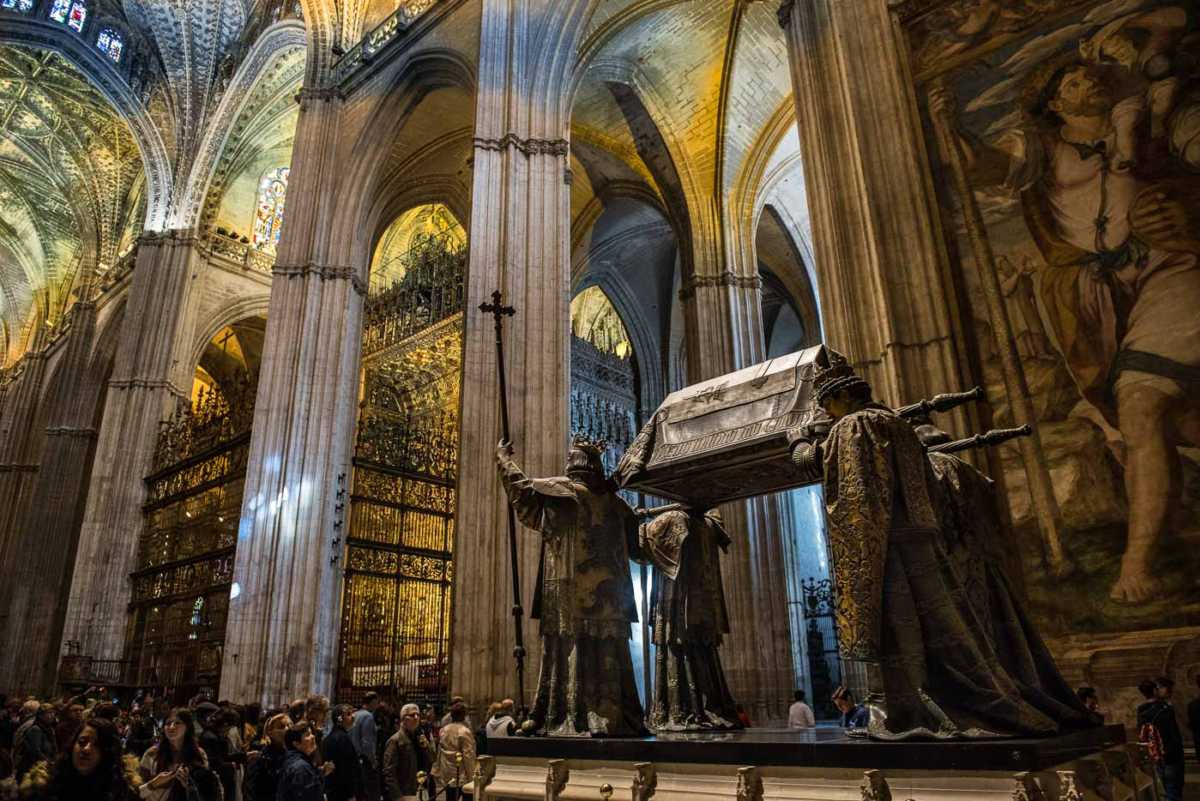 There are 47 UNESCO World Heritage Sites in Spain, the third most of any country. Only Italy and China have more. Since we've spent more time in Spain than any other foreign country, we've visited a lot of them.
Spain's history is rich. There are recently discovered Paleolithic era caves covered in ancient art. It was a province of the Roman Empire. The Moors conquered most of the peninsula in the eighth century and left behind their art and architecture in Sevilla, Cordoba, Granada, Toledo, and more. And finally, of course, the Christians built many extraordinary churches.
Below is a list of the UNESCO sites in Spain. The year in parentheses after the title is the year they were inscribed on the UNESCO World Heritage list.
Those titles which are linked are UNESCO World Heritage sites in Spain that we have visited. Click on the links to get more info, and usually a nice photo.
Alhambra, Generalife and Albayzín, Granada (1984,1994)
Antequera Dolmens Site (2016)
Aranjuez Cultural Landscape (2001)
Archaeological Ensemble of Mérida (1993)
Archaeological Ensemble of Tárraco (Tarragona) (2000)
Archaeological Site of Atapuerca (2000)
Burgos Cathedral (1984)
Catalan Romanesque Churches of the Vall de Boí (2000)
Cathedral, Alcázar and Archivo de Indias in Seville (1987)
Cave of Altamira and Paleolithic Cave Art of Northern Spain (1985,2008)
Cultural Landscape of the Serra de Tramuntana (2011)
Heritage of Mercury. Almadén and Idrija (Shared site with Slovenia) (2012)
Historic Center of Cordoba (1984,1994)
Historic City of Toledo (1986)
Historic Walled Town of Cuenca (1996)
La Lonja de la Seda de Valencia (1996)
Las Médulas (1997)
Monastery and Site of the Escorial, Madrid (1984)
Monuments of Oviedo and the Kingdom of the Asturias (1985,1998)
Mudéjar Architecture of Aragon (1986,2001)
Old City of Salamanca (1988)
Old Town of Ávila with its Extra-Muros Churches (1985)
Old Town of Cáceres (1986)
Old Town of Segovia and its Aqueduct (1985)
Palau de la Música Catalana and Hospital de Sant Pau, Barcelona (1997)
Palmeral of Elche (2000)
Paseo del Prado and Buen Retiro, a landscape of Arts and Sciences (2021)
Poblet Monastery (1991)
Prehistoric Rock Art Sites in the Côa Valley and Siega Verde (1998,2010)
Renaissance Monumental Ensembles of Úbeda and Baeza (2003)
Rock Art of the Mediterranean Basin on the Iberian Peninsula (1998)
Roman Walls of Lugo (2000)
Routes of Santiago de Compostela: Camino Francés and Routes of Northern Spain (1993,2015)
Royal Monastery of Santa María de Guadalupe (1993)
San Cristóbal de La Laguna (1999)
San Millán Yuso and Suso Monasteries (1997)
Santiago de Compostela (Old Town) (1985)
Tower of Hercules (2009)
University and Historic Precinct of Alcalá de Henares (1998)
Vizcaya Bridge (2006)
Works of Antoni Gaudí (1984,2005)
Natural (4)
Ancient and Primeval Beech Forests of the Carpathians and Other Regions of Europe (2007,2011,2017)
Doñana National Park (1994,2005)
Garajonay National Park (1986)
Teide National Park (2007)
Mixed (2)
Ibiza, Biodiversity and Culture (1999)
Pyrénées – Mont Perdu (1997,1999)
You can help yourself get ready for your own travels by reading our Get Started Planning Your Trip Now page.
We love traveling–with the right gear. We've gathered a lot of the stuff we use to make travel more pleasant and efficient all on one page. Shop our Travel Past 50 Amazon page to find our favorite gear. If you purchase something from the store, Travel Past 50, as an Amazon affiliate, may receive a small commission at no extra charge to you. Thanks.
We never leave home without our travel insurance. Nor should you. Search for the travel insurance from Allianz that best meets your needs, whether it be an annual plan or a single trip.
Note: This post and other posts on TravelPast50.com may contain paid or affiliate advertising links.