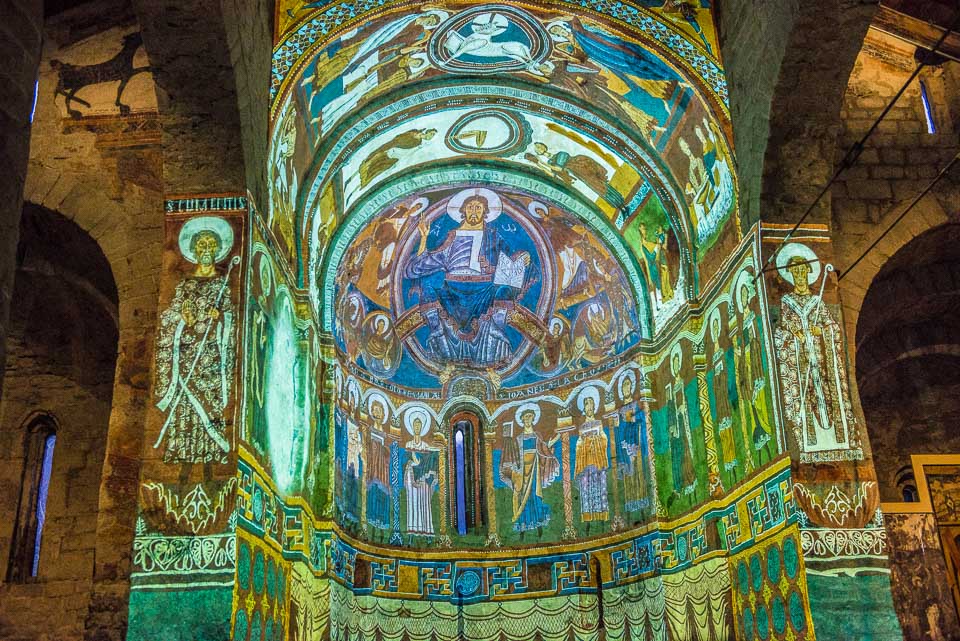 My favorite museum in Barcelona is the Museum of Catalan Art. It's not full of the Catalan Art that most think of, such as that of Miró or Tapies. Instead the old palace is filled with the frescoes of the Romanesque churches of the Pyrenees, removed from there in the early 20 Century to preserve them from degradation and theft.
The Churches of the Vall de Boí themselves are a Unesco World Heritage site, and are unique examples of village churches built mostly in the 12th Century.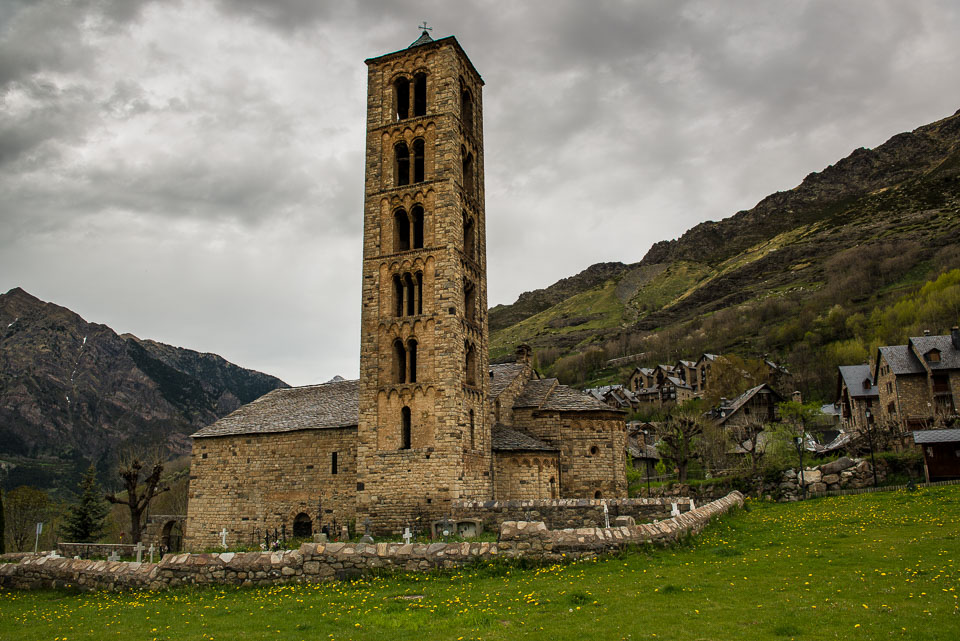 Sant Climent de Taüll features only a few fragments of the original frescoes. Much, of course, was destroyed over the course of time, and much was removed to the Museum in Barcelona. But some brilliant restorers used their investigative skills to determine what the frescoes must of looked like just after they were finished, and recreated them in a projection show on the walls that are, frankly, an amazement to people like me, who have only seen them on a museum wall, after the ravages of 800 years.
The churches of the Vall de Boi are Unesco World Heritage sites. Spain is the country with the third most Unesco sites. To see a list of all the Spanish sites, with links to our posts about them, click here.
Get all our travel tips delivered to your inbox
Subscribe to our email newsletter