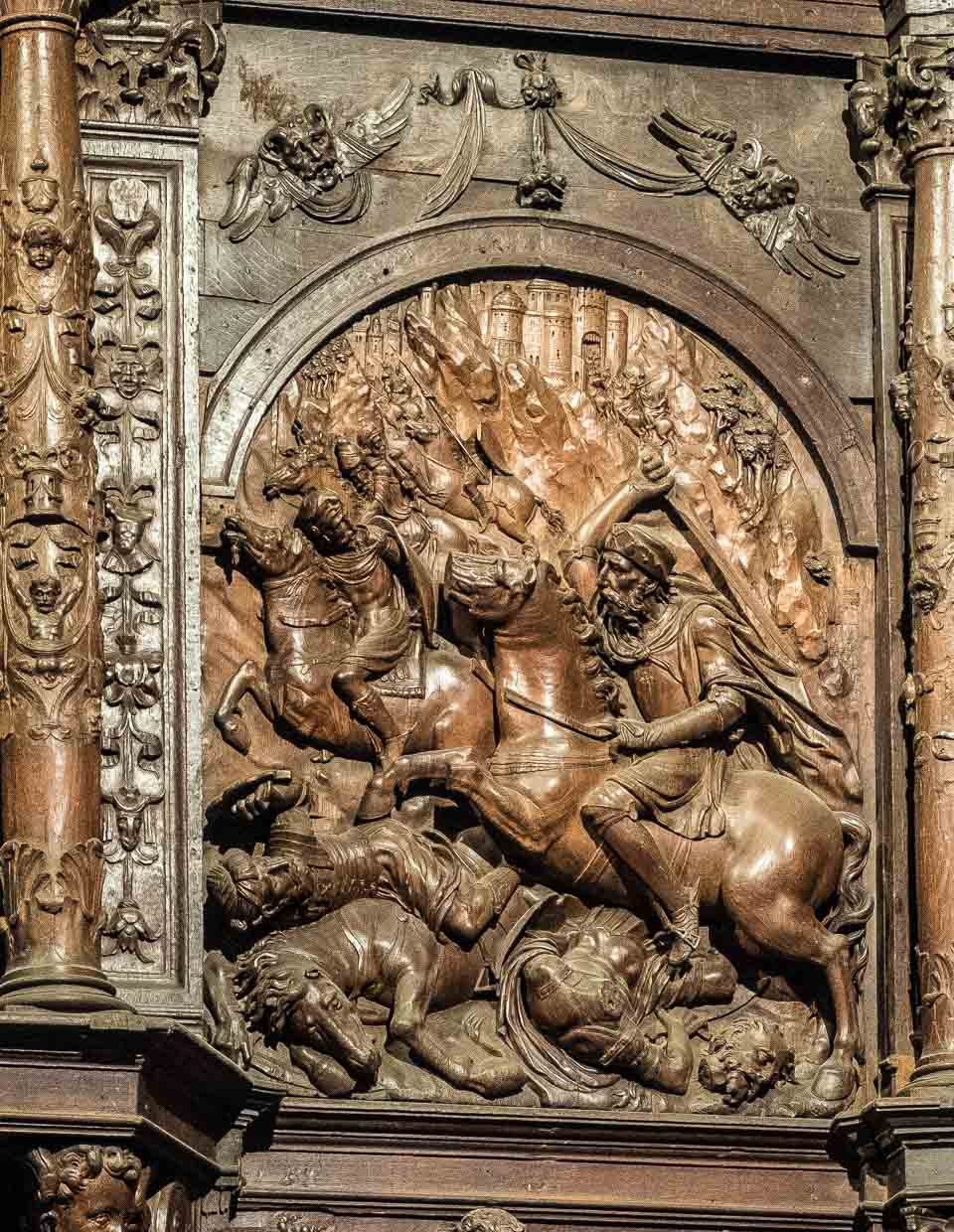 One of the most pervasive religious images in the churches of Spain is that of
Santiago Matamoros–Saint James the Moor-slayer. According to legend, Saint James appeared to the Christian forces fighting the moors at the Battle of Clavijo on May 23, 844, where the Christians launched the Reconquista–the 700-year process of retaking the Iberian peninsula from conquering forces of Islam that had overwhelmed the Christian residents in 711.
Santiago Matamoros is all over Spain, and is featured prominently in the cathedrals of, for example, Burgos, Córdoba, and, of course, Santiago de Compostela. There was a movement about ten years ago to remove the statue from the Cathedral of Santiago as a gesture of reconciliation with Muslims. However, after the terrorist bombings of the Madrid suburban train system in 2004, public opinion led to a scrapping of the plans to remove the statue.
This Matamoros image is part of the altarpiece of the Cáceres Cathedral, and ironically, is right next to another carving on the alterpiece of more benign image of Santiago the Pilgrim, which also decorates nearly every church in Spain.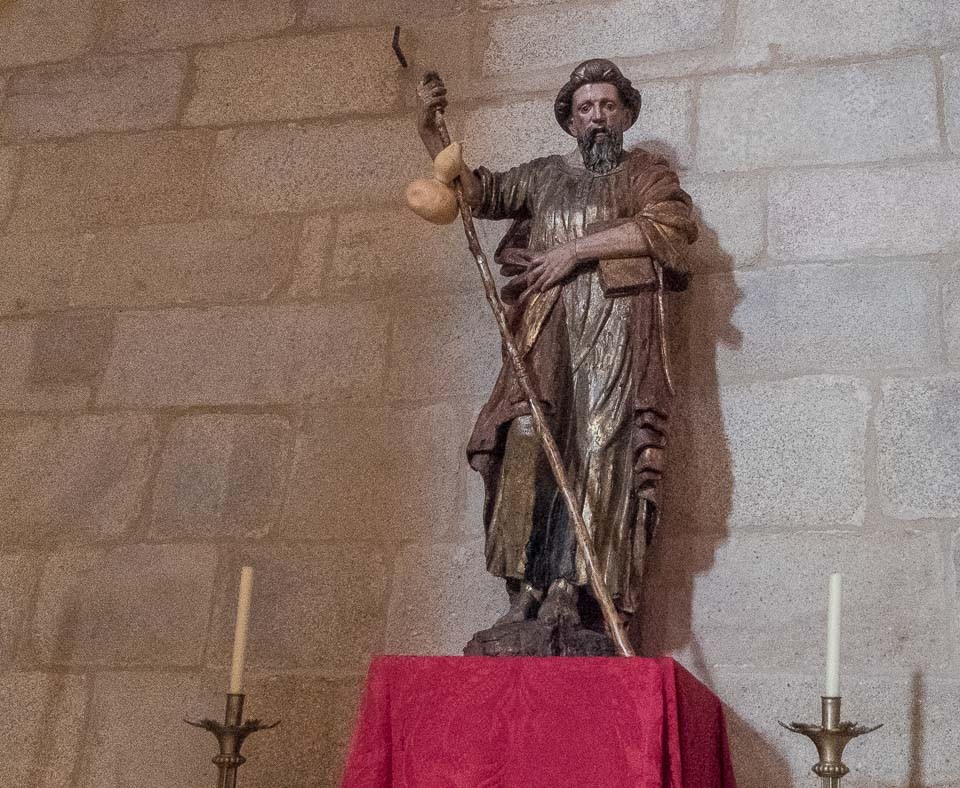 This Saint James the Pilgrim is also depicted in a separate statue on the Cáceres Cathedral wall. He was the inspiration of the Camino de Santiago–the Way of Saint James, a pilgrimage route that draws walkers by the hundreds of thousands from all over Europe to Santiago, Spain.
The center of the city of Caceres is a Unesco World Heritage site. Spain is the country with the third most Unesco sites. To see a list of all the Spanish sites, with links to our posts about them, click here.