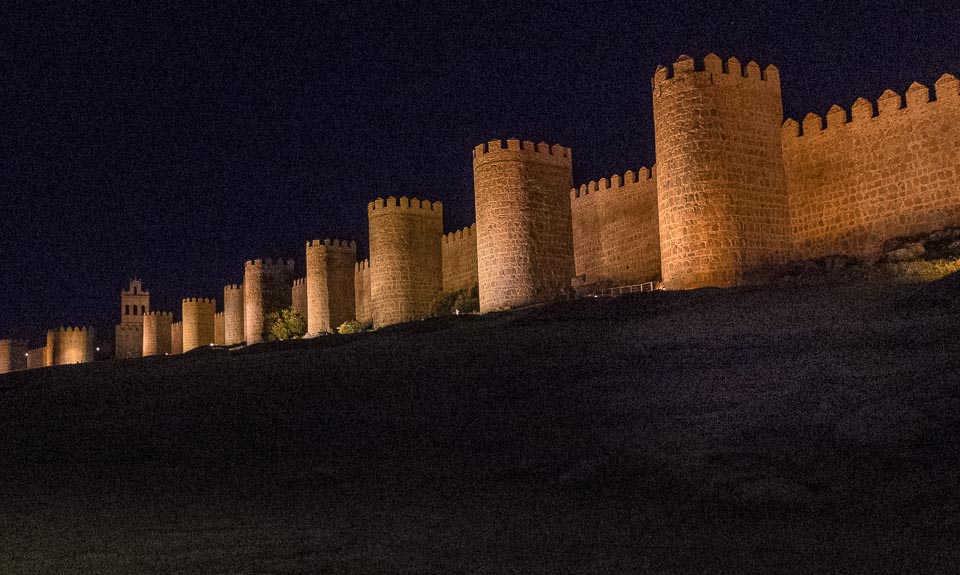 Of course the first thing you notice as you approach Ávila, Spain is the walls. The walls of Ávila are pretty hard to miss.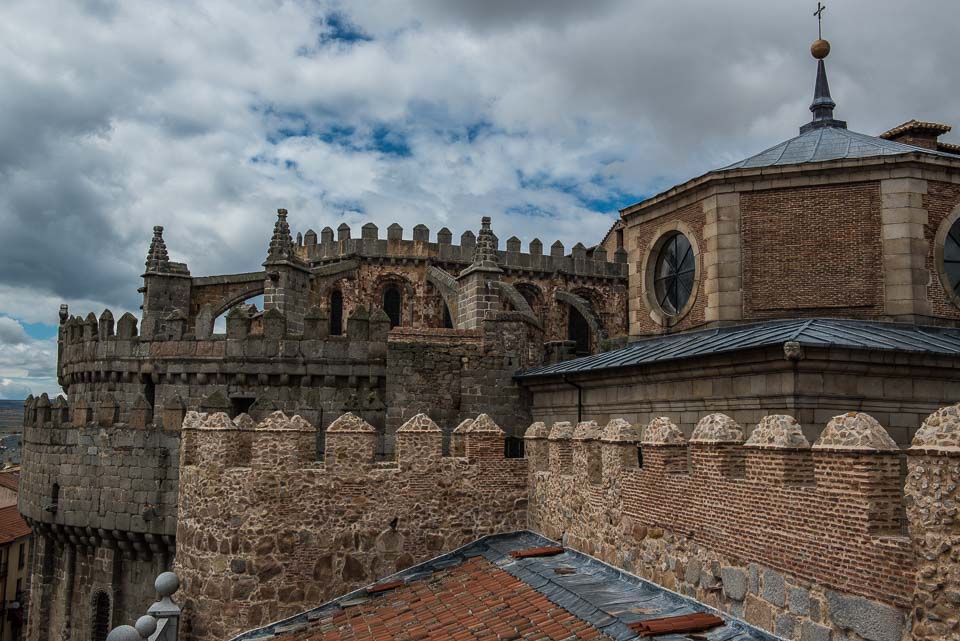 The entire idea of Ávila seems bound up in the walls. The old city is completely surrounded by 2.7 kilometers (1.7 miles) of the stone and concrete walls. The average height of the walls of Ávila is 12 meters (39 feet) and their average thickness is 3 meters (10 feet.) There are 88 semicircular towers which stick up above the wall another 3 or 4 meters.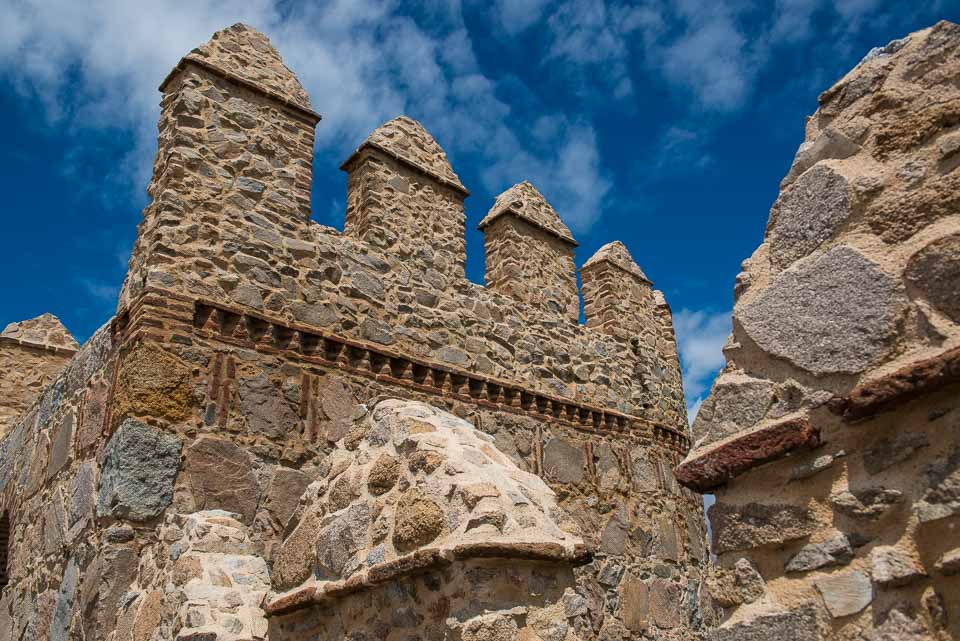 Ávila was one of the first towns reconquered by the Spainish Christians from the Moors in the 11th Century. The walls were started and the Cathedral was also built and integrated into the walls soon after. The idea was to repopulate the area with Christians, and along with nearby Salamanca and Segovia, provide a rear guard against possible counter attacks by the Moors.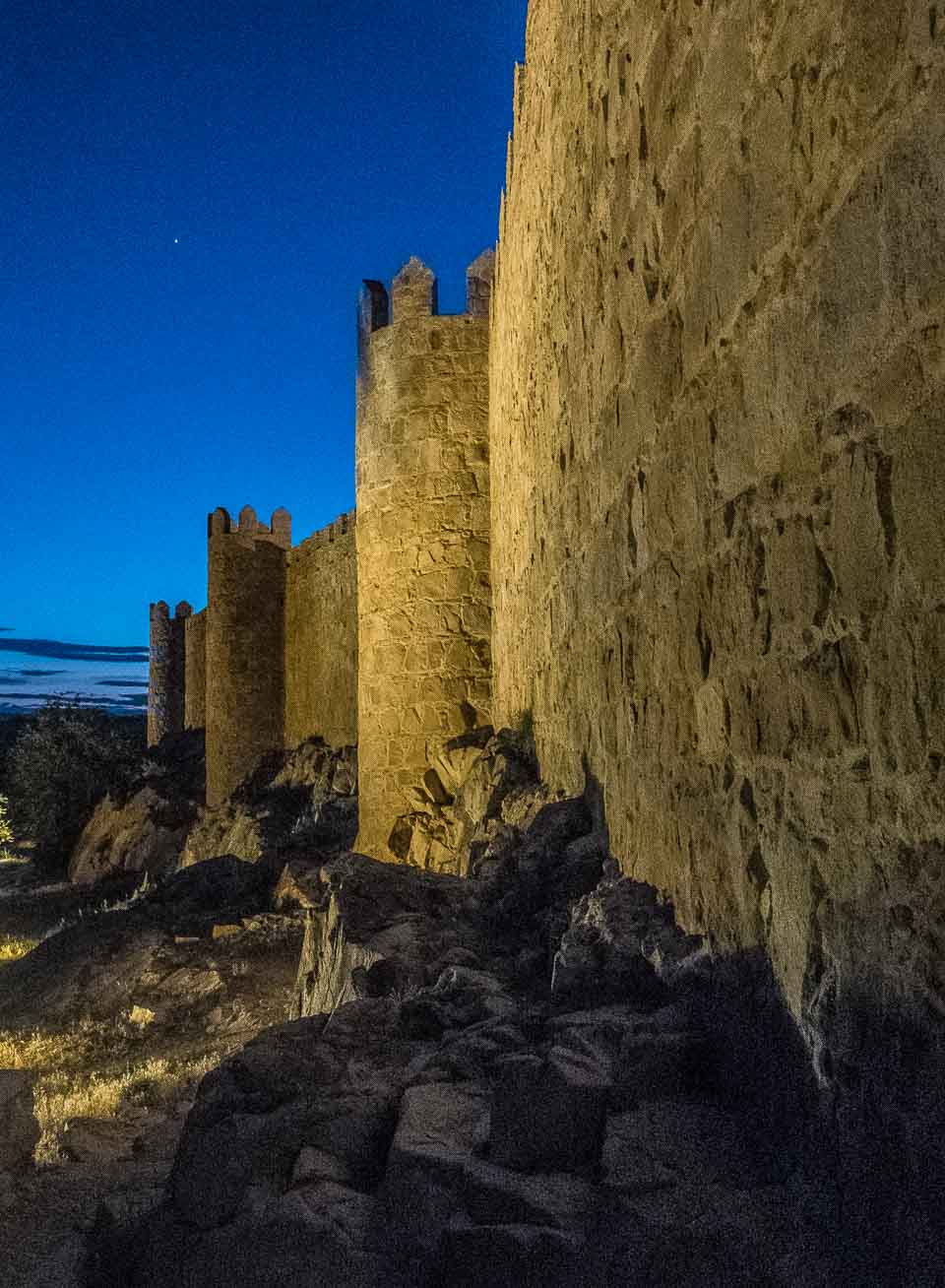 See our photos of the Cathedral of Avila here.
The center of the city of Ávila is a Unesco World Heritage site. Spain is the country with the third most Unesco sites. To see a list of all the Spanish sites, with links to our posts about them, click here.
Get all our travel tips delivered to your inbox
Subscribe to our email newsletter