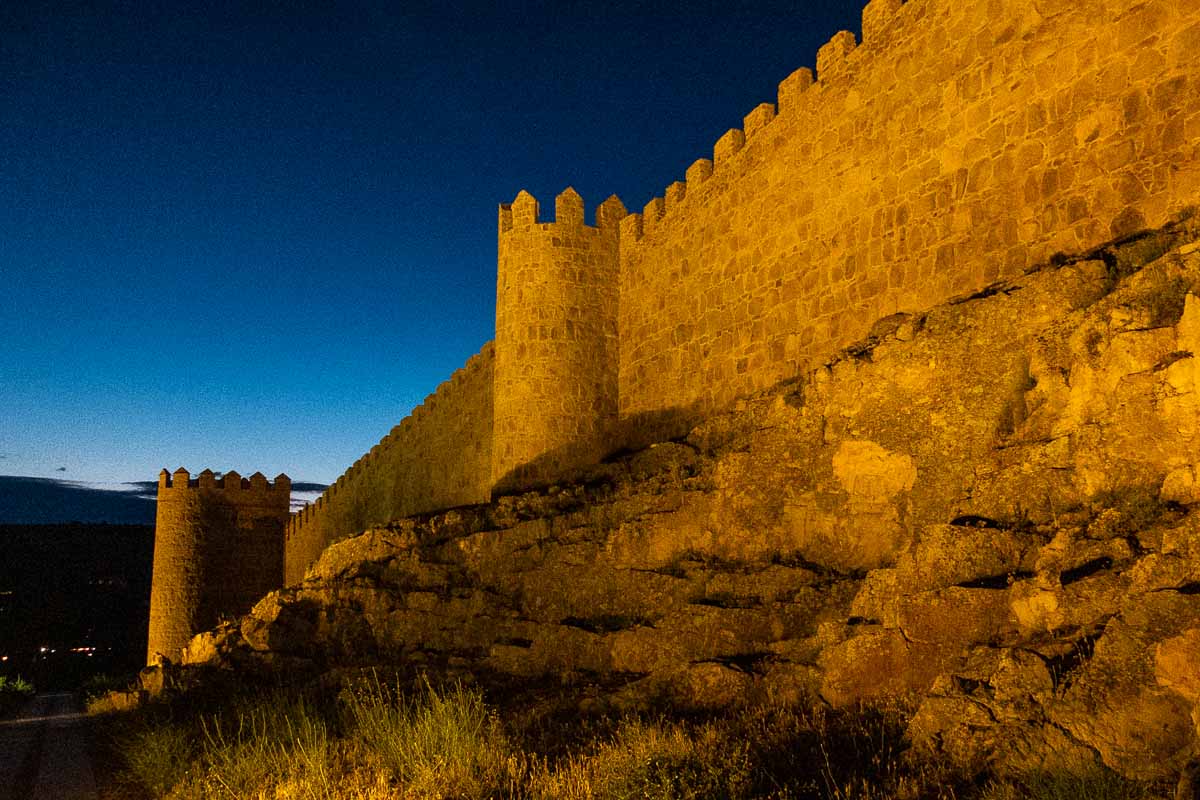 Of course the first thing you notice as you approach Ávila, Spain is the walls. The walls of Ávila are pretty hard to miss.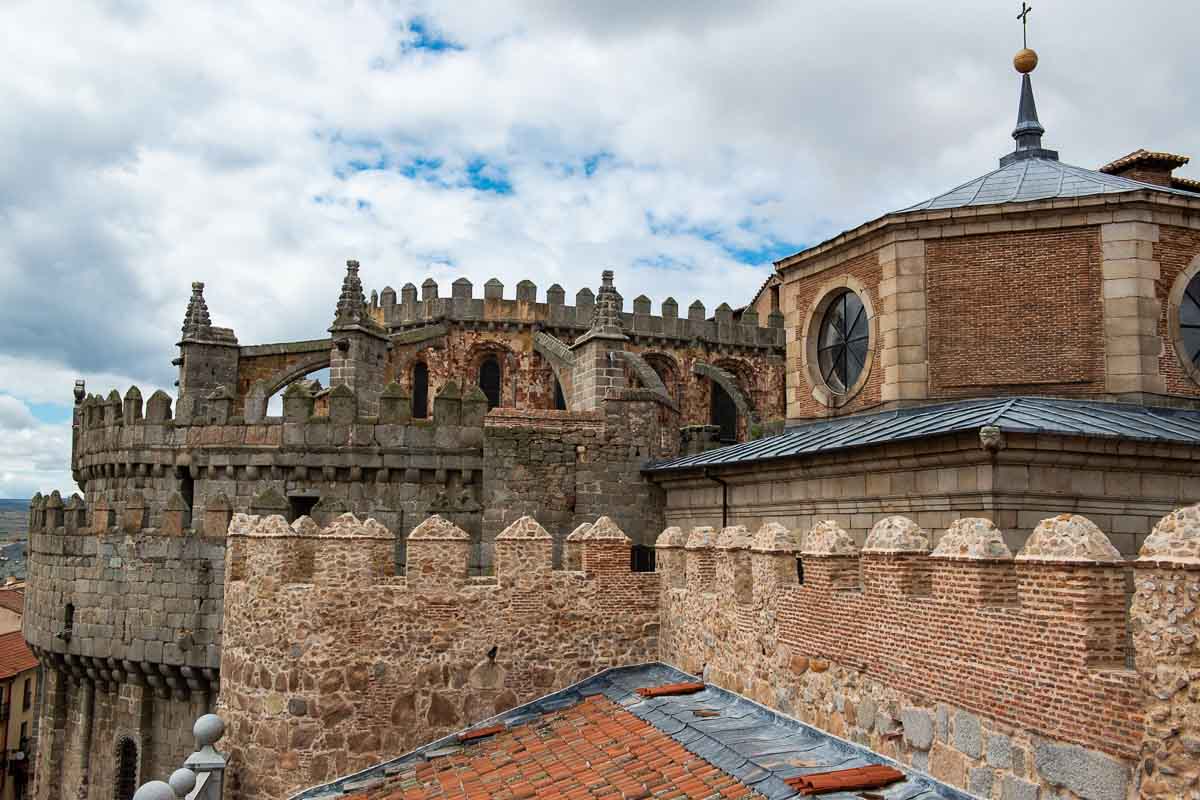 The entire idea of Ávila seems bound up in the walls. The old city is completely surrounded by 2.7 kilometers (1.7 miles) of the stone and concrete walls. The average height of the walls of Ávila is 12 meters (39 feet) and their average thickness is 3 meters (10 feet.) There are 88 semicircular towers which stick up above the wall another three or four meters.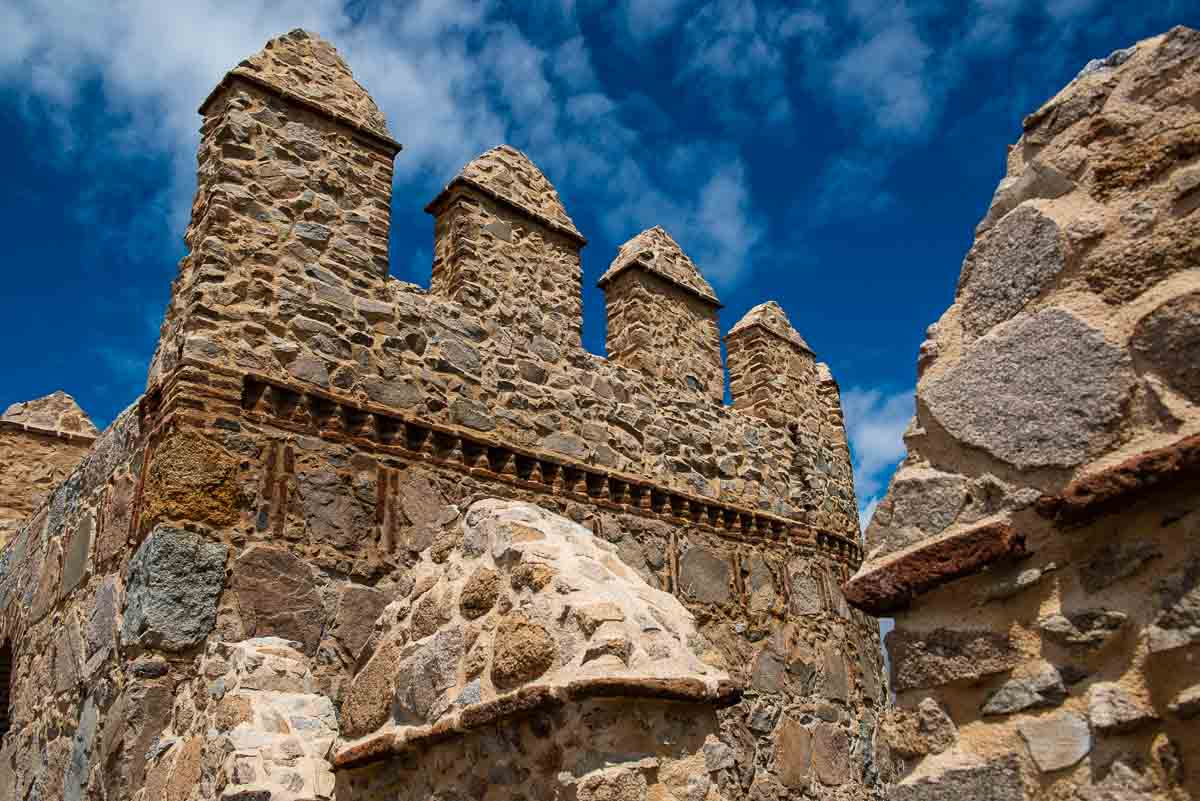 Ávila was one of the first towns reconquered by the Spanish Christians from the Moors in the 11th Century. The walls were started and the Cathedral was also built and integrated into the walls soon after. The idea was to repopulate the area with Christians, and along with nearby Salamanca and Segovia, provide a rear guard against possible counter attacks by the Moors.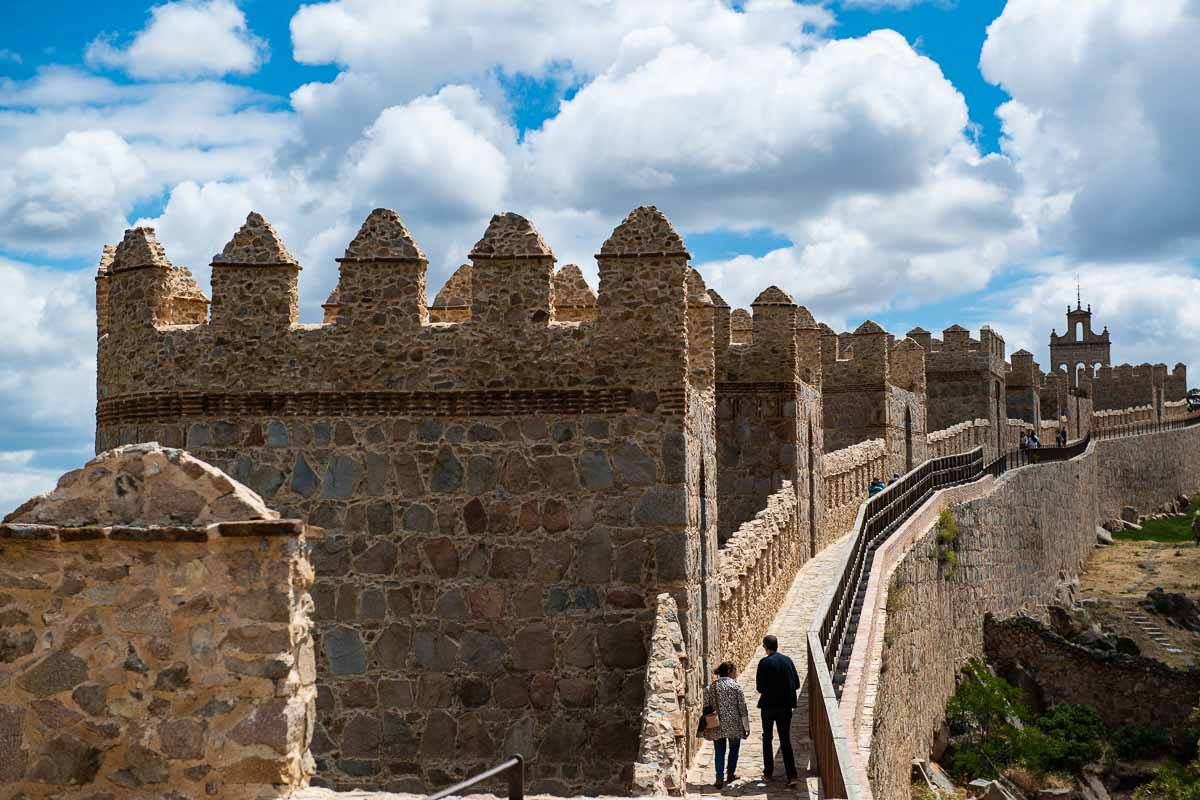 I suggest a walk around the top of the walls during the day so you can get a sense of the detail and the scope and the craftsmanship. You can't walk all the way around, but you can get a pretty good idea.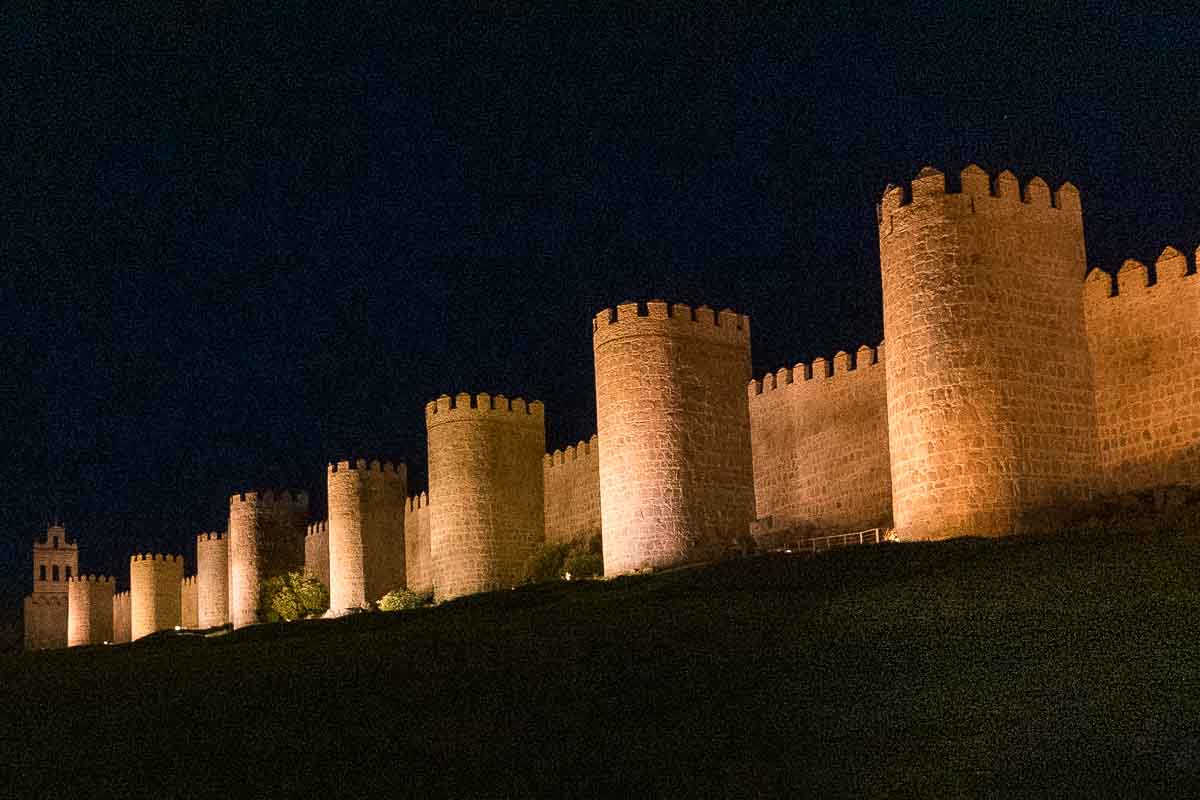 Or, if you prefer a little more romance, the night time circumnavigation of the walls is lovely.
See our photos of the Cathedral of Avila here.
The center of the city of Ávila is a Unesco World Heritage site. Spain is the country with the third most Unesco sites. To see a list of all the Spanish sites, with links to our posts about them, click here.
When you're thinking of traveling, your first stop should be our Travel Resources page, where we list all the essentials you need to make your travels easier, cheaper, safer, and more fun.
We love traveling–with the right gear. We've gathered a lot of the stuff we use to make travel more pleasant and efficient all on one page. Shop our Travel Past 50 Amazon page to find our favorite gear. If you purchase something from the store, Travel Past 50, as an Amazon affiliate, may receive a small commission at no extra charge to you. Thanks.
We never leave home without our travel insurance. Nor should you. Search for the travel insurance from Allianz that best meets your needs, whether it be an annual plan or a single trip.
You can see (and buy prints) of most of our travel photos in one place on this page.
Note: This post and other posts on TravelPast50.com may contain paid or affiliate advertising links. As an Amazon Associate we earn from qualifying purchases.