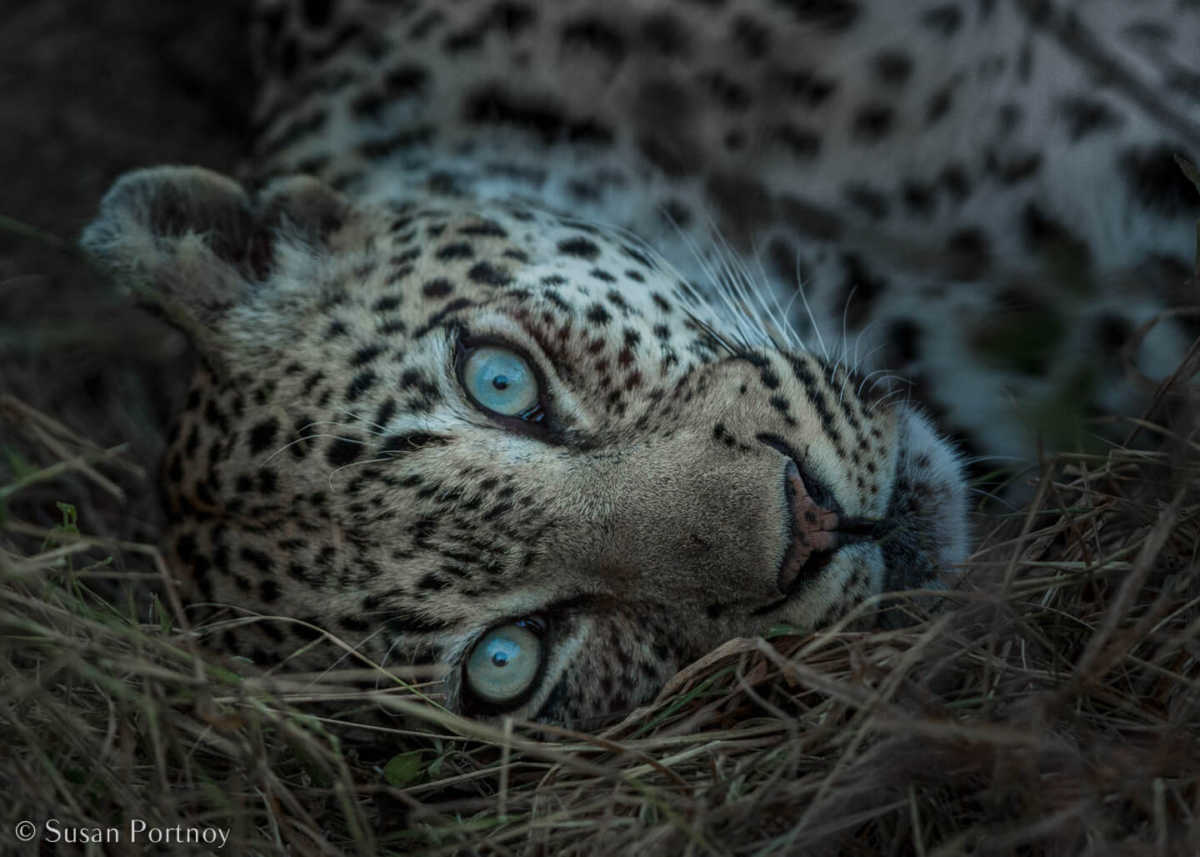 Editor's note: This is the first time we've run a guest post on Travel Past 50, and the first time we've run a story about a destination we've not yet visited. But we know from our readers' interest in photography that this helpful column by our friend Susan Portnoy will be great appreciated. Her beautiful work and expert advice are inspiration, whether you'd are shooting close to home or on safari. Read these tips, admire the photos, go grab your camera and have fun. See more about Susan at the bottom of this post.
By Susan Portnoy, The Insatiable Traveler
Wildlife on an African safari is nothing less than spectacular, but creating truly memorable images can be challenging. Animals don't appear on command, and when they do, making sure we get a great photo isn't high on their list of priorities. Professional wildlife photographers hedge their bets. They know that planning ahead is just as important to successful photography as what you do in the moment.
If you're thinking about booking a safari, consider the advice below before you hop on a plane, and follow my tips for capturing beautiful images once you're there.
Some posts on Travel Past 50 may contain affiliate links. If you buy something through one of those links, we may earn a small commission. As an Amazon associate, we earn from qualifying purchases.
Planning
Bring a long lens
If you really want to capture compelling photos, bring a long lens. Can you take beautiful photos without one? Sure. But your odds go up dramatically with a longer lens because it gives you the flexibility to shoot images with more variation. I love the Canon 200-400mm f/4L IS USM lens. It's easy to use and has a built-in 1.4 converter which extends the focal length to 560mm. It's heavy (8 lbs) but it's worth the sore muscles.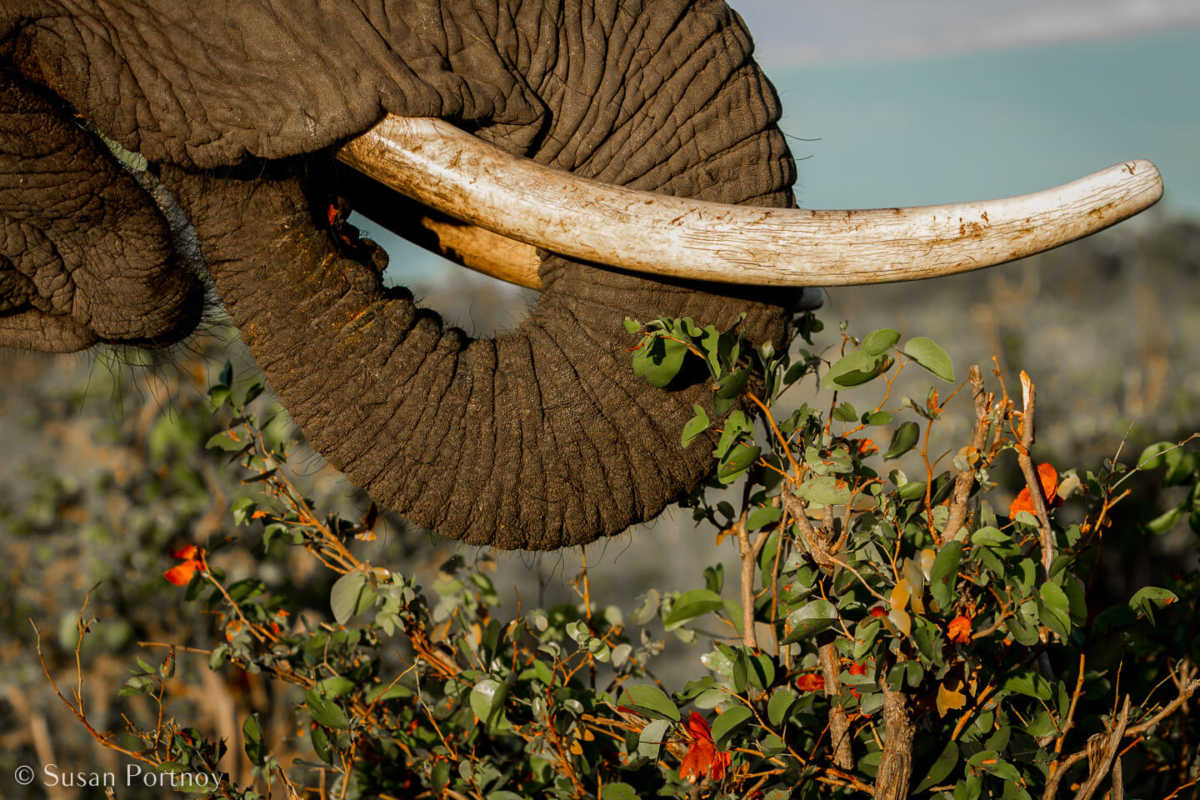 If you don't own a long lens–and most people don't—I recommend renting. You can get a fantastic lens for a fraction of what it would cost to purchase. I've used Borrowlenses and LensRentals depending on which had the better prices. Both are equally good and will ship straight to your door.
Bring two camera bodies
In an ideal world, it's best to have two camera bodies at your disposal, one equipped with a long lens and the other with a wider angle. Wildlife sightings can change quickly, two cameras allow you to be nimble and not miss shots switching out lenses. As with a long lens, consider renting a second body just for the trip.
Arrange for a private vehicle
The norm on safari is guests share vehicles. It's a great way to meet new people and share an amazing adventure. That said, it also requires compromise. If you want to look for leopards when your jeep mates want to see elephants, you'll have to be flexible. It also means if you want to stay and watch a sighting and they want to go back to camp, it can be challenging. A private vehicle enables you to dictate your game drives. It's not an inexpensive option, but if it's in your budget I highly recommend it.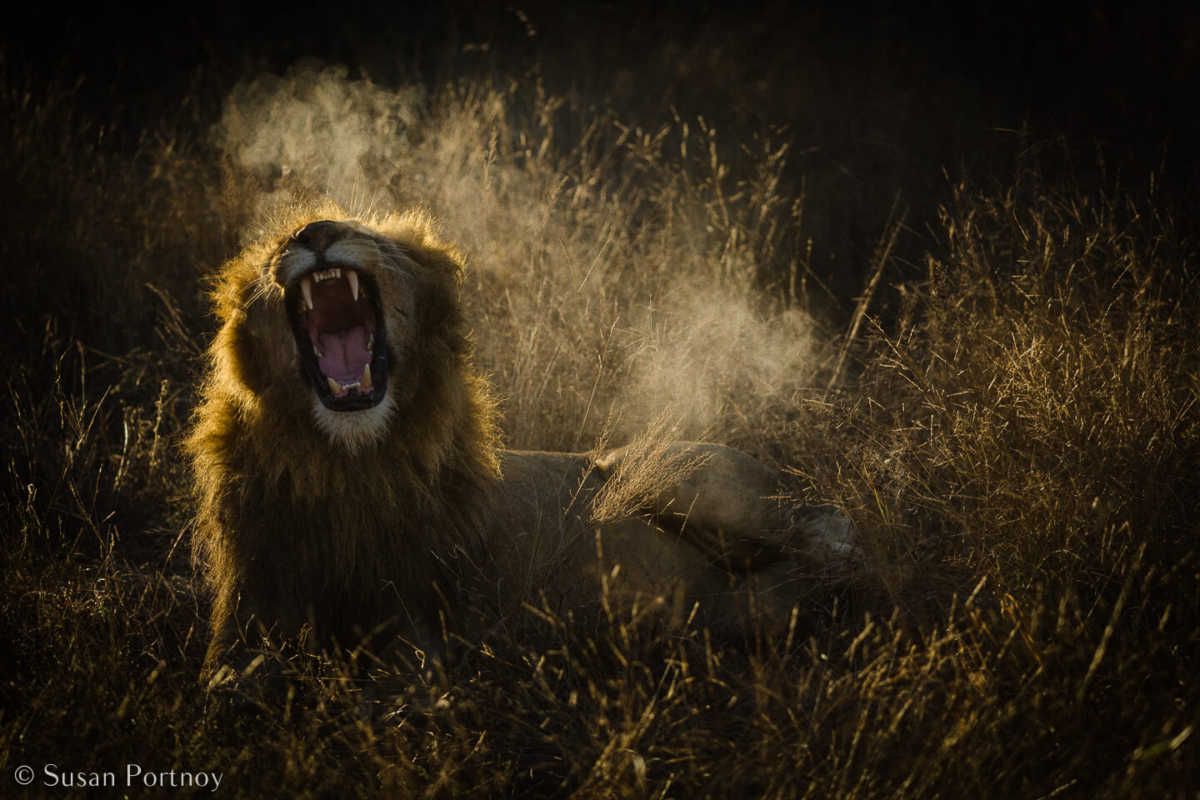 Choose camps that…
* Have a watering hole
A camp with a watering hole means thirsty animals come to you, increasing your opportunities to snag a decent photo. Watering holes are positioned far enough away from guest tents to be safe but close enough to be able to photograph the ebb and flow of wildlife throughout the day. At Swala Camp in Tanzania, I watched 30 bull elephants for over an hour vie for dominance. At night, a pride of roaring lions lulled me to sleep. At Molori Safari Lodge in South Africa, the main deck in front of its watering hole was my go-to spot for photos of elephants, zebra and a wide-range of other species.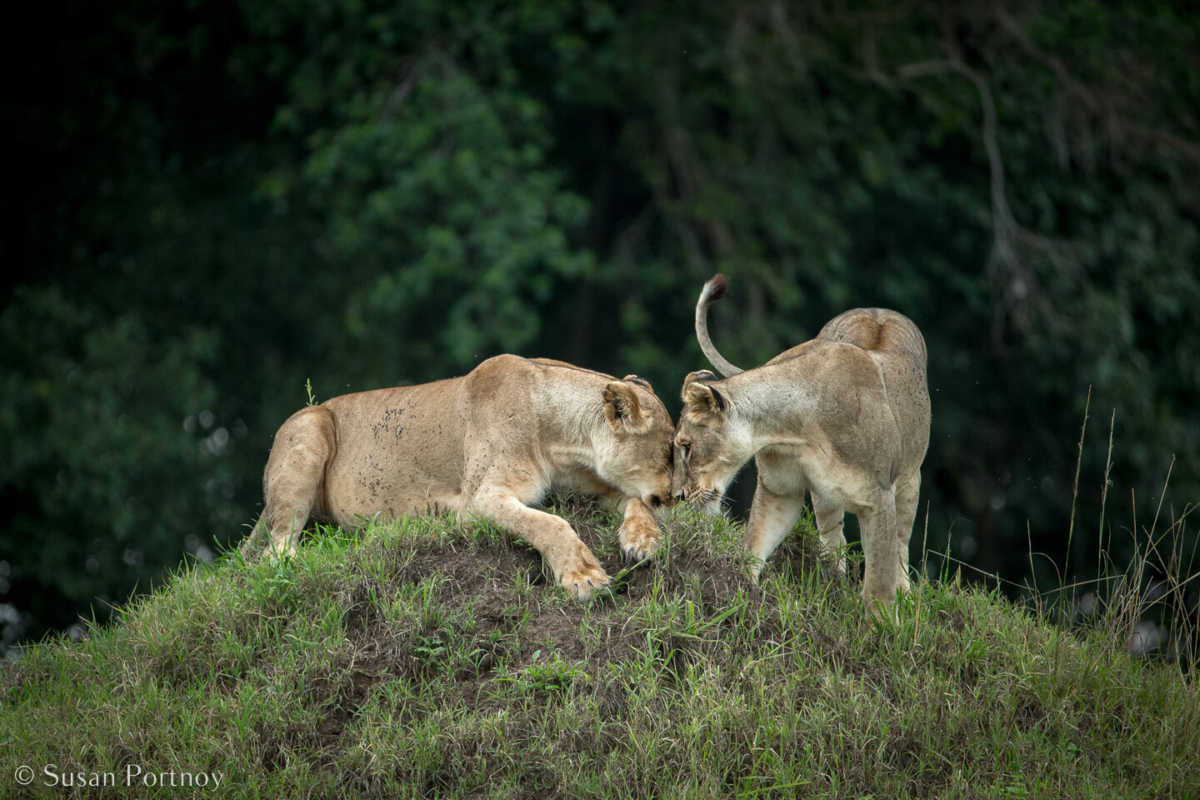 * Have a hide
If you're already talking watering holes, you might as well see if the camp has a hide too. Saruni Samburu in northern Kenya and Mashatu Tent Camp in Botswana have hides strategically placed around watering holes so guests can get really close safely. The proximity is perfect for capturing more intimate photos.
* Can go off-road
There are two kinds of camps: those which can drive off road to follow an animal, and those that cannot. The reasons vary depending on regional laws and whether a camp is located on private or public property. The benefit of going off road is that you can get closer to a sighting. That said, if the camp you want doesn't offer it, don't fret, it's not a deal breaker. I've been happy with my photographs either way. But if everything is equal and you can go to a camp where off-roading is permitted, do it.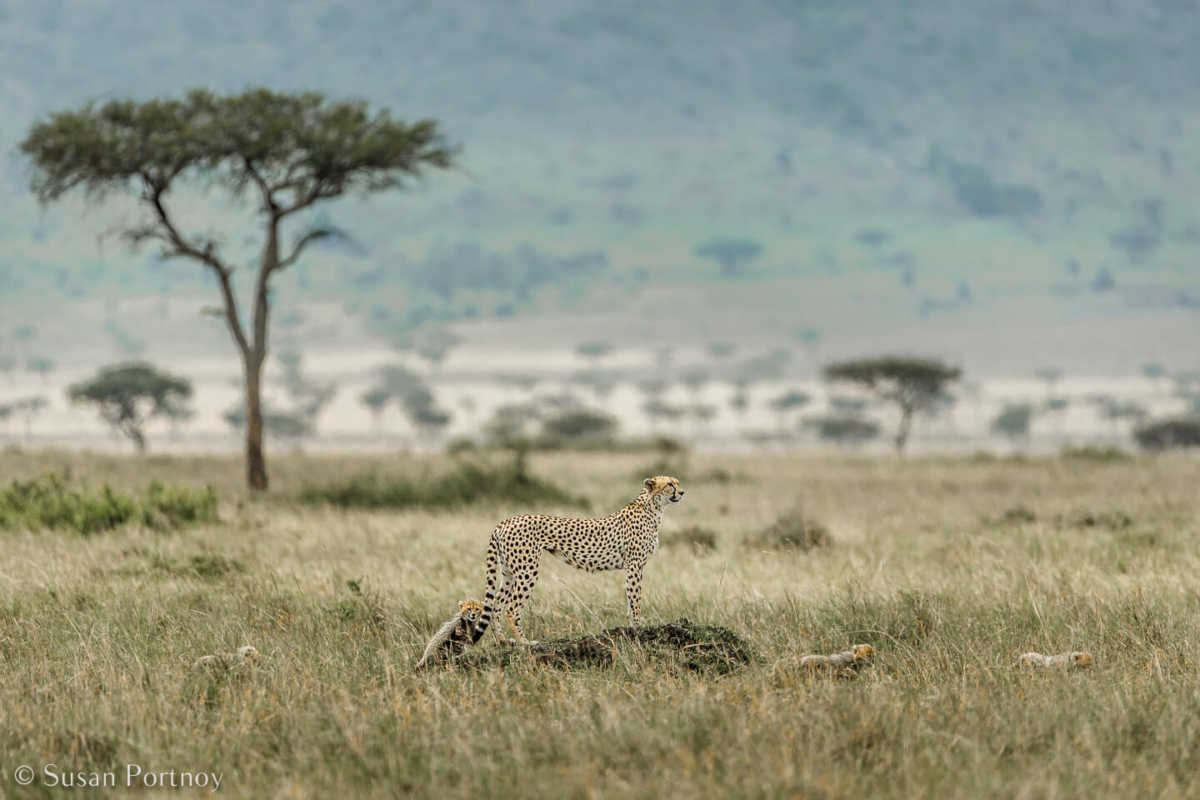 * Have special features geared towards photography
Some camps offer unique features catering to photographers of all levels. At Mara Plains and Ol Donyo in Kenya, owners Beverly and Dereck Joubert, famed wildlife documentarians and National Geographic artists in residence, have created three-day workshop for guests under the Wild Studio banner. (It's an additional fee and can be arranged when you book your reservation.) A professional photographer will work with you to create a noteworthy portfolio of images. There are also helpful editing sessions and technical support if needed. Both camps, whether you take the workshop or not, provide basic camera equipment for each tent and use vehicles modified with customized camera supports.
At Singita Ebony and Boulders Lodges in South Africa, the camps have photographic gear you can rent by the day or for the duration of your trip. It's a wonderful alternative to lugging gear from home. They also have 27" iMac computers with Retina displays loaded with the latest versions of Adobe Lightroom and Photoshop.
When you're in Africa
Know your gear
Whether you're using an iPhone or a top of the line DSLR, don't wait until you're in Africa before familiarizing yourself with how your gear. Nothing is worse than losing a perfect shot because you can't find the right button.
Tell your guide you want good photos
Most safari-goers don't put an emphasis on photography, therefore, be sure to let the camp up front and inform your guide when you get there. A guide's job is to make sure you see as much wildlife as possible but that doesn't mean the views will be from angles best for photography. If your guide knows what you want he'll keep it in mind when he positions the car.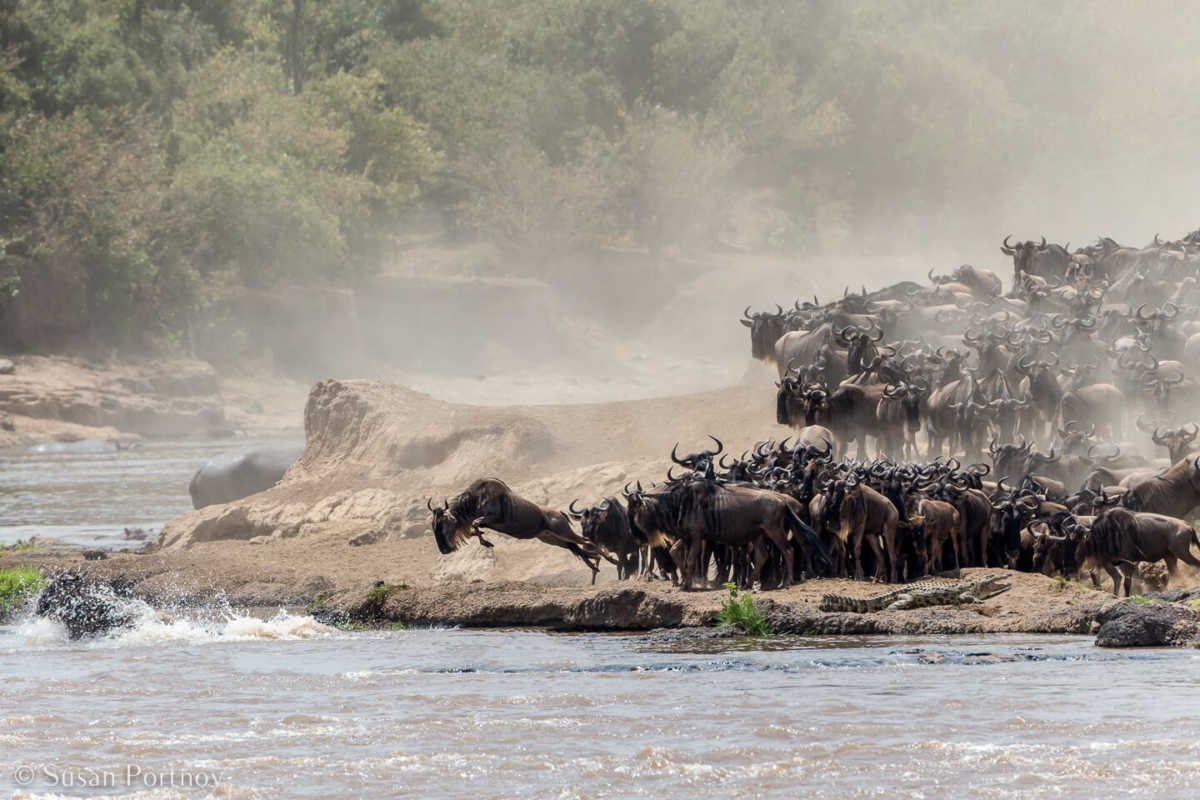 Be patient
The reality of wildlife photography is there's a lot of waiting, but if you put in the time you'll usually be rewarded. A cat in a tree, for example, has to come down sometime. If it's near sundown there's a good chance you'll see it descend in order to hunt. I waited nearly 3 hours (which is extreme) for a unique shot of a lion in a tree, and almost lost it to the untimely arrival of another jeep entering the frame. But in the end I was thrilled with the results.
Anticipate animal behavior
Safari guides are experts in animal behavior. Ask your guide to tell you what he thinks the animals you're looking at will do, so that you can be ready to photograph it. Here are a few things I always look for:
* Lions within a pride are very social creatures, if one approaches another get ready for them to nuzzle each other or start to play.
* If a lion is laying down and starts to yawn repeatedly, it's likely to get up. I have no idea why but it always seems to be the case. It may only walk a few feet and plop down again or it may decide to move to a new location. Either way, it's moving.
* Speaking of yawning: A lion yawning is a deceptively dramatic shot your audience will think is a roar or a snarl. Don't miss it.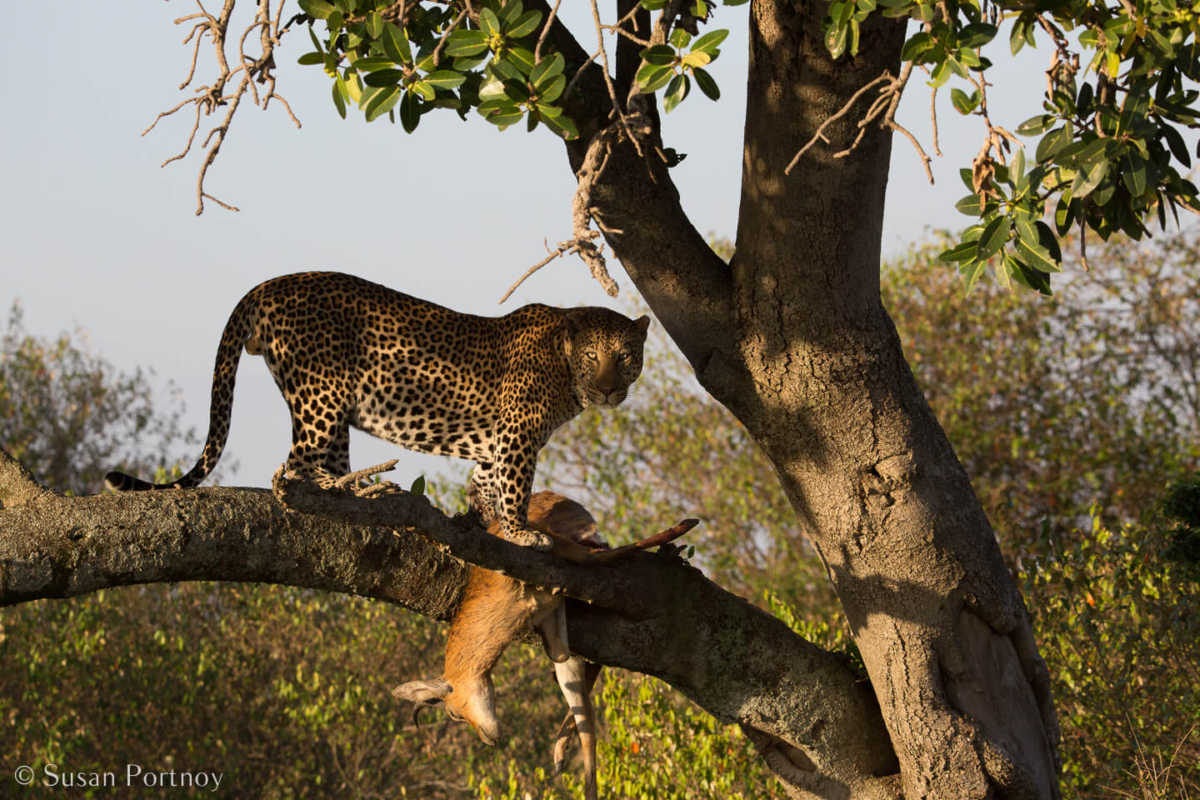 * If you spot an elephant kicking at the ground, there's a good chance it will use the loosened soil to dust itself by throwing the dirt on its body with its trunk.
* If there is a termite mound or fallen tree, a cheetah is bound to climb it.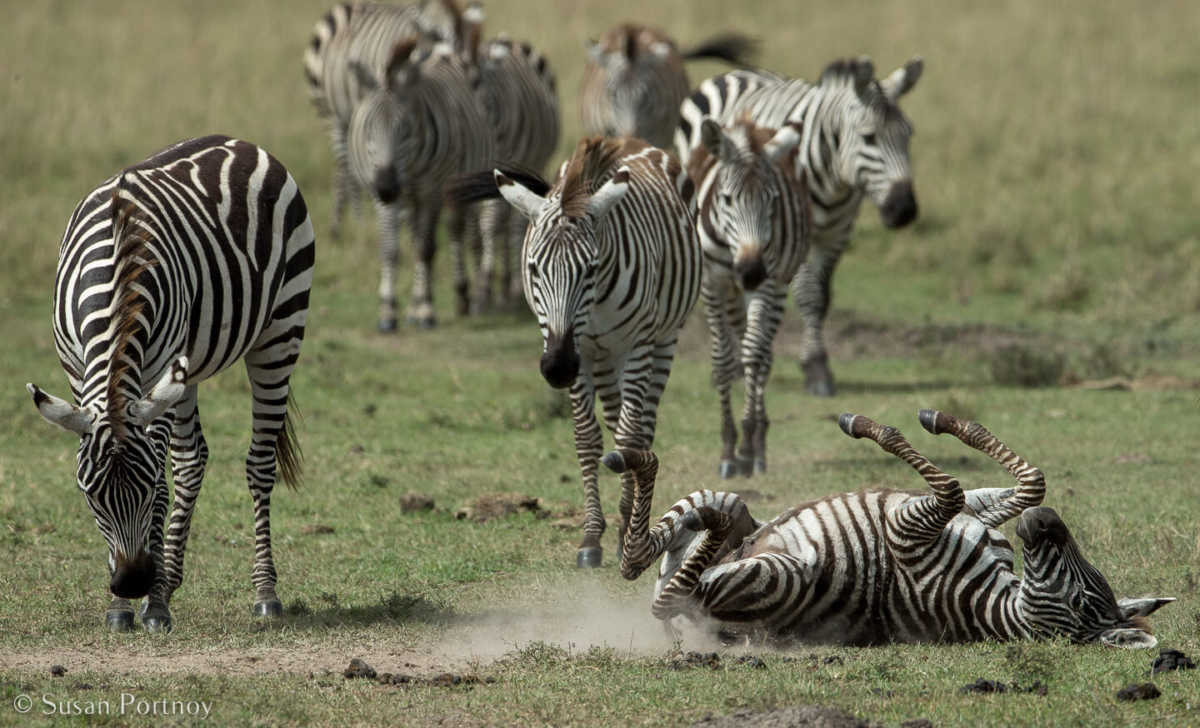 * When walking single file through the bush, a zebra that rolls on the ground will inspire the zebras behind it to roll in the very same place.
* If you're watching zebras drink at a watering hole, their concern for predators makes them run away at the drop of a hat, only to return seconds later.
* Wildebeest gather in a giant clump at the water's edge before attempting to cross a river during the migration, but once one wildebeest is brave enough to start swimming the rest of the herd is bound to follow. Make sure you're ready.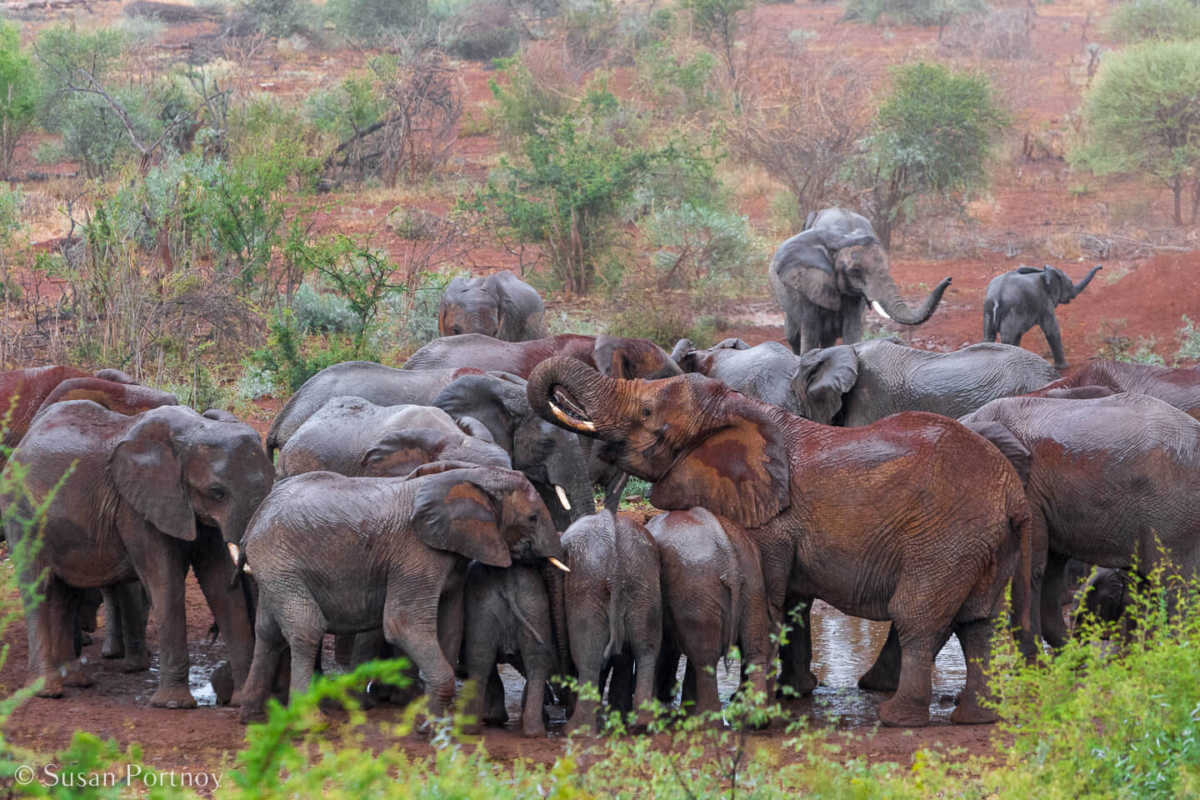 Frame wider
An animal can move erratically so keep your frame wider than you might for any other subject. You'll be less likely to cut off something important if it changes direction, starts to run, or does almost anything else you're not prepared for.
Get a mixture of close-ups, environmental portraits and details
A good collection of images will include variation. Shoot close-ups, environmental portraits (a wide-angle shot of an animal in its surroundings), and details such as the trunk and tusks above.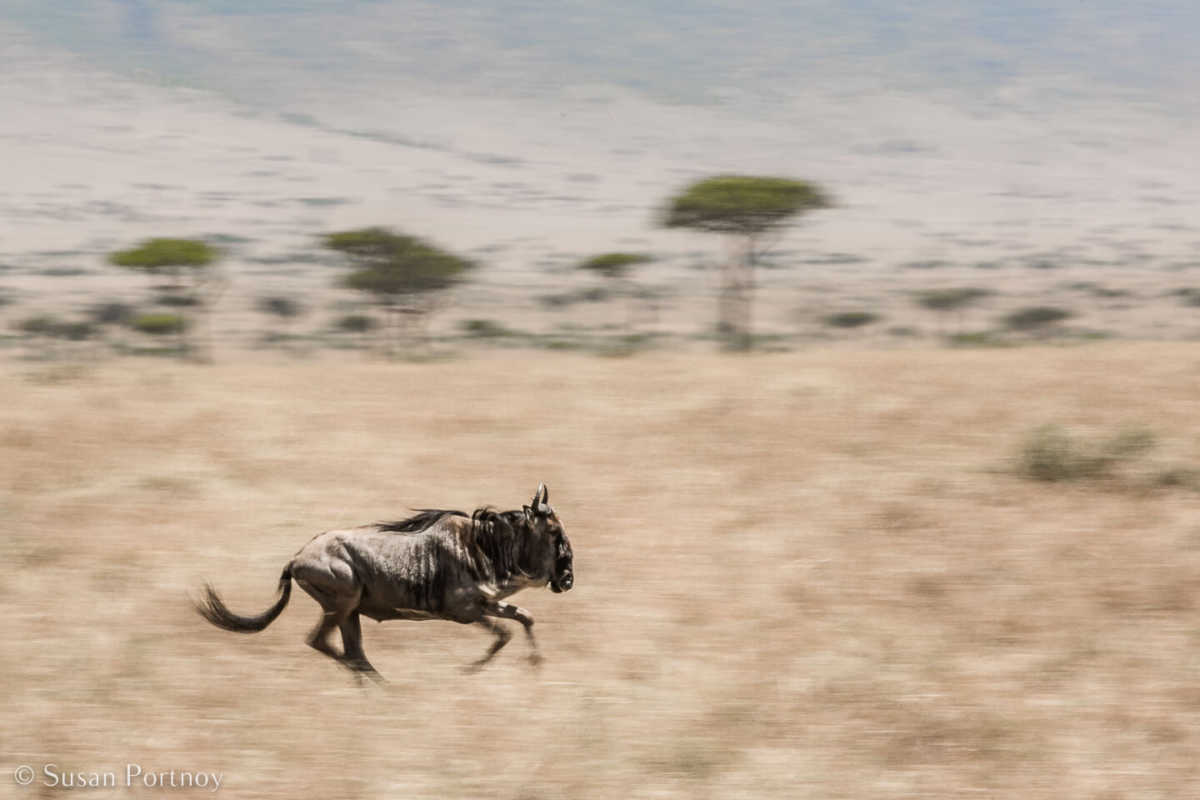 Try panning
A great way to convey movement in a photograph is with a panning shot. It's where a portion of the image is in focus (usually the head if it's an animal) while the rest of the photo is blurred. It takes practice but once you get the hang of it it's a great effect.
1. Set your camera to continuous shooting or burst mode
2. Lower your shutter speed. I range between 1/30 to 1/60. Play with the speed to get the look you want.
3. Focus on the head of your subject and hold down on the shutter as the animal runs across your field of vision. It doesn't really work if they are coming at you. The lower the shutter speed the more abstract the blur will be.
Read about a safari experience in Kenya and find more safari wildlife images in Tom's post, An Africa Photo Safari, Maasai Mara, Kenya.
Susan Portnoy is freelance travel writer, award-winning photographer, and the creator of The Insatiable Traveler blog. Though she loves world travel, she's a confessed safari addict, having been over 10 times in 5 countries. Her work has been featured by USA Today, US News & World Report, Adventure.com, HuffPost, Yahoo Travel, Wendy Perrin, and The Associated Press. You can follow her on Instagram, Facebook and Twitter.
A visa is necessary for Americans to travel to Kenya. We use iVisa whenever we need a visa for any country. Great service, and a small price to pay for them to navigate the visa process for you.

You can click the link above, or use this widget below to start the process of getting a visa for any country.
Travel Planning Resources
Looking to book your next trip? Use these resources that are tried and tested by us. Flights: Start finding the very best flight deals by subscribing to
Thrifty Traveler
. Book your Hotel: Find the best prices on hotels with
Booking.com
. Find Apartment Rentals: Find the cheapest prices on apartment rentals with
VRBO
. Travel Insurance: Don't leave home without it. We recommend
Allianz Travel Insurance
. Need more help planning your trip? Make sure to check out our
Resources Page
where we highlight all the great travel companies and products that we trust. See all of the gear and books we like in one place on our
Amazon shop
.