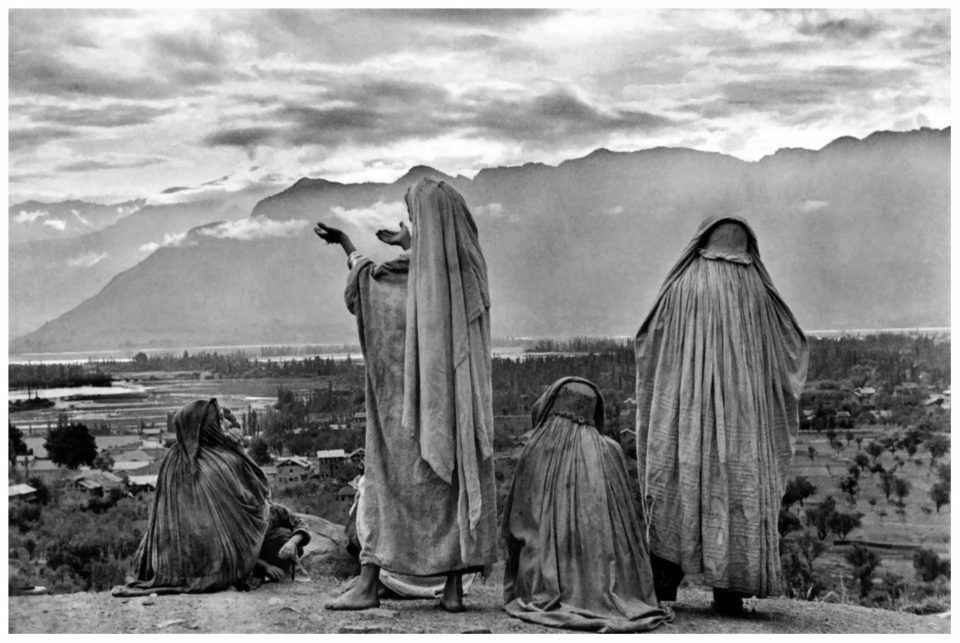 Note: this is an update, with a couple of new books, of a post originally published in 2013.
All of these books, save one, were published a long time ago. In fact, a few of them were published before I was born. And that was a very long time ago. Nevertheless, they all informed–and fueled–my desire to hit the road. Only three of my fourteen are what you could call travelogues, but all of the books I list here contain a journey or a very strong sense of a foreign place. All exemplify the sort and quality of writing or photography we'd all like to be capable of, but aren't. All these books make me want to try harder to see what these remarkable people see, and to maybe, someday, have a comparable empathy which can express itself so eloquently. Until then, I'll keep reading.
1. Lonesome Dove by Larry McMurtry. This is the "Great American Novel" if you ask me. Great characters live through the hard slog of a cattle drive from Texas to Montana in the late 19th Century. Actually, most don't live through it, but I don't want to give too much away. It's one of the ten best books I've ever read.
2. The Adventures of Huckleberry Finn by Mark Twain. Probably the other "Great American Novel" that most of you read in high school. Read it again and imagine both the physical and spiritual journey on the Mississippi.
3. Homage to Catalonia by George Orwell. Part travelogue, part political essay. Probably, along with Hugh Thomas's history, The Spanish Civil War, the best book on the Spanish Civil War, and one of the books that made me determined to see Barcelona. It was published after the end of that war and before the start of World War II, and, like 1984, proved to be amazingly prophetic. It also contains his description of what it's like to be shot, which is something one should read just for the art of it.
4. The Sun Also Rises by Ernest Hemingway. If Homage to Catalonia was the book that made me want to go to Barcelona, this was the one that made me want to visit Spain in the first place. And maybe actually go fishing in Navarra instead of just enjoying trucha ala Navarra whenever possible. Combine it with the non-fiction Hemingway classic Death in the Afternoon, which explains bullfighting and writing, and you've got a pretty good compact history of Spain in the early 20th Century.
5. Iberia by James Michener. The consummate travelogue of Spain, first published in 1968. A trove of detail, and, I think, much better than any of Michener's fiction. As a bonus, it includes the best flan recipe ever. (Hint: don't skimp on the lemon zest.)
6. Fear and Loathing in Las Vegas by Hunter S. Thompson. This line alone may make this classic of Gonzo Journalism worth the read: "Some of the mescaline pellets had disintegrated into a reddish-brown powder, but I counted about thirty – five or forty still intact. My attorney had eaten all the reds, but there was quite a bit of speed left . . . no more grass, the coke bottle was empty, one acid blotter, a nice brown lump of opium hash and six loose amyls . . . Not enough for anything serious, but a careful rationing of the mescaline would probably get us through the four-day Drug Conference." If that doesn't do it for you, how about this one? "Shoot the pasties off the nipples of a ten-foot bull-dyke and win a cotton-candy goat."
7. Paris Journal, 1944-1955 by Janet (Genet) Flanner. This, along with a couple other books, are collections of Flanner's columns for the New Yorker from before and after World War II. Her descriptions alone of the shortages and hardships of the French after the war are remarkable, as well as educational. For those of you who for some reason think less of the French, this is a revelation.
8. The Tao of Travel by Paul Theroux. Theroux has written several notable travel books, and I've read a few, but this is an anthology of the history of travel writing and introduced me to travel writers through the centuries–many of whom were new to me. I carried this book around wherever we went for almost a year and opened it up at random whenever I needed a dose of good writing and inspiration.
9. Into Thin Air by Jon Krakauer. Look, I'm never going to climb Mt. Everest. And reading this book is my excuse. Krakauer's remarkable reporting makes you feel like you're there. And that you're going to die. That's close enough for me.
10. A Gentleman in Moscow by Amor Towles. I read this novel before our 2018 trip to Russia and I can honestly say it was my most enjoyable read of the year. It's the story of a minor Russian nobleman who escapes the executions of the Russian Revolution, but is imprisoned in Moscow's Metropol Hotel as a compromise punishment for his nobility. The life he makes out of his situation is remarkable, entertaining, and poignant. You can visit the Metropol if you go to Moscow, and have lunch. Not the same as in the book, but nice nevertheless.
And this list wouldn't be complete without a couple books of photos.
11. The Face of Asia by Henri Cartier-Bresson. This was the first collection of Cartier-Bresson's photos I owned. I'd seen all his iconic photos in other books, but this one has a sense of purpose you can't get from his isolated shots. Look, let's be clear. This guy was the best photojournalist who ever lived. And this book will open your eyes to Asia, even if you've been there many times.
12. The Americans by Robert Frank. You want a singular unblinking vision of the United States? Here you go. Frank, who is Swiss, traveled the US on a Guggenheim grant to photograph throughout the US. If you're not familiar with his work, you might look at the cover art of the Rolling Stones' Exile on Main Street. He did that, too. And if that doesn't register on your travel street cred meter, the intro to The Americans was written by Jack Kerouac. You've heard of him, no?
13. Minamata by W. Eugene Smith. Smith was one of the original Life Magazine photographers who made Life, to my mind, the best magazine that was ever published. (Sorry New Yorker and National Geographic.) He was so horrified by what he saw during World War II that he quit photographing for several years. But when he came back, he moved to the Japanese city of Minamata–a city that had been poisoned by the industrial waste of the city's major factory. His photographs of the people damaged by that poison are astounding and disturbing. And the history of Japan's complicity with its industrial magnates is damning.
14. Humans of New York by Brandon Stanton. Okay, I leave room for one light-hearted photo book. Brandon Stanton runs the blog Humans of New York, where he posts a picture a day of New Yorkers he encounters on the street. Is it great art? Probably not. Is it great fun? Yes.
15. The Travel Photo Essay: Describing a Journey Through Images by Mark Edward Harris. I had the pleasure of meeting Mark Harris in India and spending three days shooting with him. What I learned watching a consummate pro work was invaluable and immediately improved my own photography. This book is a step by step primer on how to construct a photo essay that will improve anyone's visual story telling chops. Highly recommended, along with the photo books above, if you are interested in how professional photography is really done.
Update, April 2020: We published a list of recommendations from friends about travel books that take you a virtual trip when you're locked down.
You can see some of my photo tips here and here.
We do an annual roundup of books (and sometimes beds) every year. Here are the posts from those years.
Books That Traveled with Me, 2015, Books and Beds, 2016, Books and Beds, 2017, and Our 2018 Year in Review.
You can help yourself get ready for your own travels by reading our Get Started Planning Your Trip Now page.
We love traveling–with the right gear. We've gathered a lot of the stuff we use to make travel more pleasant and efficient all on one page. Shop our Travel Past 50 Amazon page to find our favorite gear. If you purchase something from the store, Travel Past 50, as an Amazon affiliate, may receive a small commission at no extra charge to you. Thanks.
We never leave home without our travel insurance. Nor should you. Search for the travel insurance from Allianz that best meets your needs, whether it be an annual plan or a single trip.
Note: This post and other posts on TravelPast50.com may contain paid or affiliate advertising links.