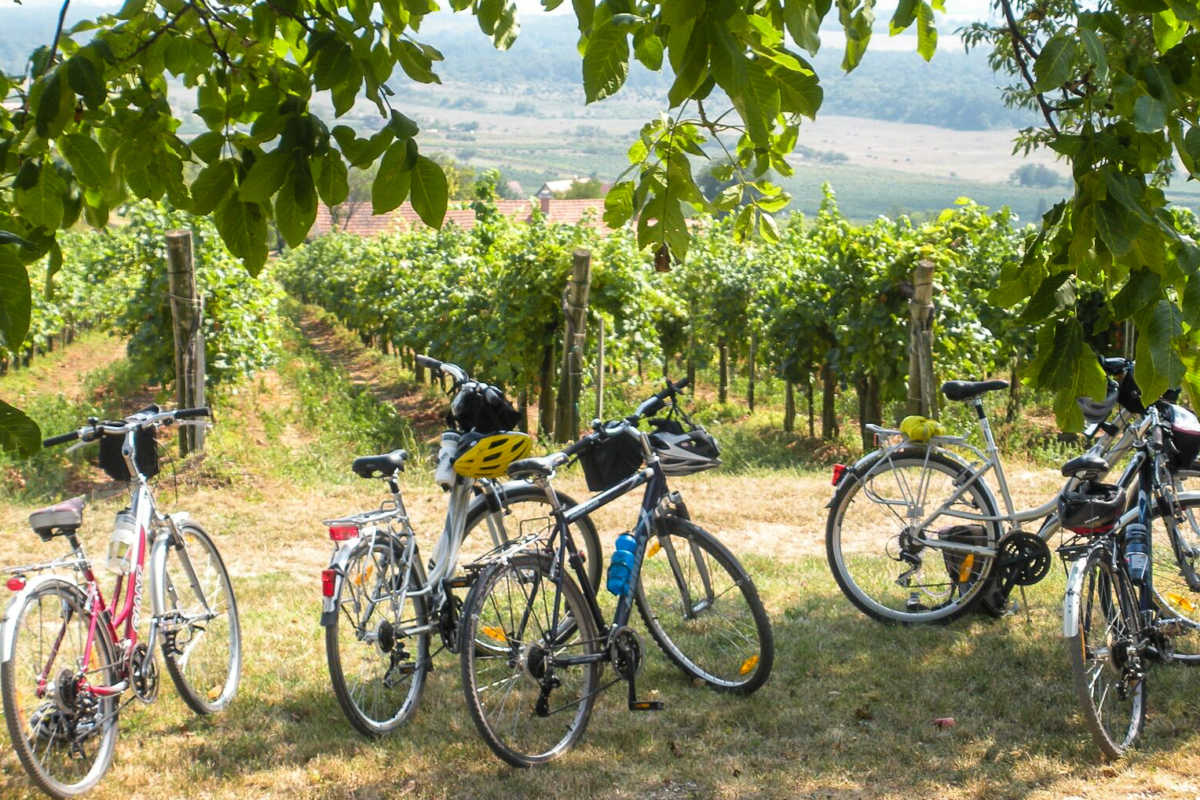 The responses we get to our travels tell us a lot about what's trending in the minds of senior travelers: what parts of the world they want to visit and how they want to go about traveling. After our first Europe bike tour last year, we heard rounds of enthusiastic support. "I've always wanted to do a bicycling tour." "What a great way to see the countryside of France (or Italy, or Greece, or fill in the blank)." "Did you love it? Was it hard?" "How did you decide which bike tour?" "How do you get ready for a bike tour?" Or, as another friend asked recently, "You do know how lucky you are, don't you, to enjoy biking in Europe together?"
Now we're planning our next cycling tour and, yes, feeling very lucky. In May we'll be hopping on bikes in southern Italy with BikeTours.com, an outfit that has introduced us to hundreds of options in European cycling tours. As we prepare for this next round of biking Europe, we figured we share some of the details in order to answer all the follow up questions we get about guided cycling.
Read on, or listen to our interview With Jim Johnson of Biketours.com on Travel Writers Radio.
Some posts on Travel Past 50 may contain affiliate links. If you buy something through one of those links, we may earn a small commission. As an Amazon associate, we earn from qualifying purchases.
So, here's a bit of a primer on European bike tours for beginners.
What's so appealing about a bicycle tour?
First, let's just remind ourselves of the unique benefits of a bike tour. It's more than a romantic notion.
Viewpoint: Cycling keeps you close to the ground, all the better to see the landscape, the people, the agriculture and small towns–the human scale of a place. We love being closer to nature, smelling the earth and olive groves, or coasting into a village on a back street. From a car we would miss seeing the river below the bridge, or the kids playing in the alley, or the picnic set up in a back yard. These are highlights for the cyclist.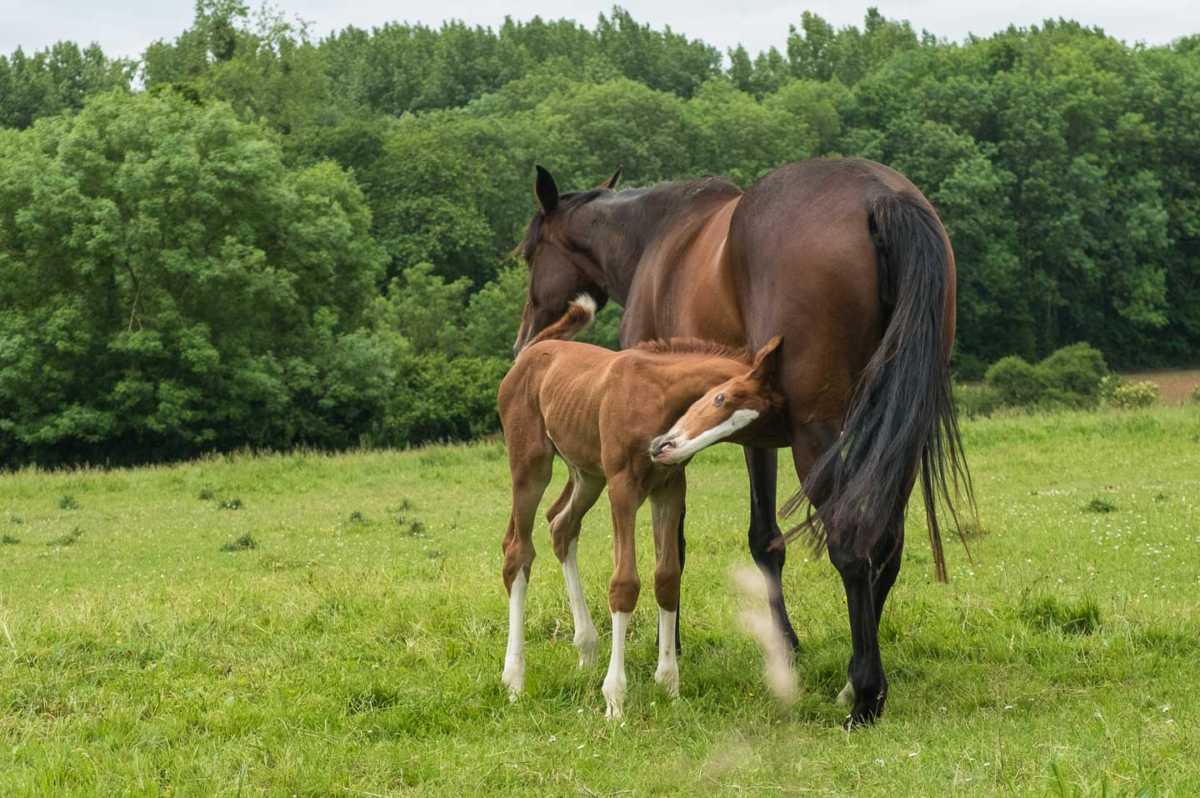 Pace: The wonderful thing about bicycling is that there's no timetable to follow. Without a strict schedule, the ride itself, 'getting there,' is the point and the accomplishment of the day. Whether you go with a guided cycling tour with a group or venture out self-guided, the pace is perfect for spontaneous stops for snacks or views or conversations with locals. We love the observation (author unknown) that "Looking out a train window is like watching a movie; biking is like being in the movie."
Fitness: It feels good to move! Biking tours in Europe are manageable at nearly ever fitness level. You don't have to be a jock to be able to pedal along. Our first Europe bike tour was just four months after my meniscus surgery on both knees. No problem. In fact, the riding was a welcome way for me to stay active without stress.
Food: We love to eat, and food tastes better when you are physically active. Of course, being in the culinary cradle of Europe makes for tasty meals, too.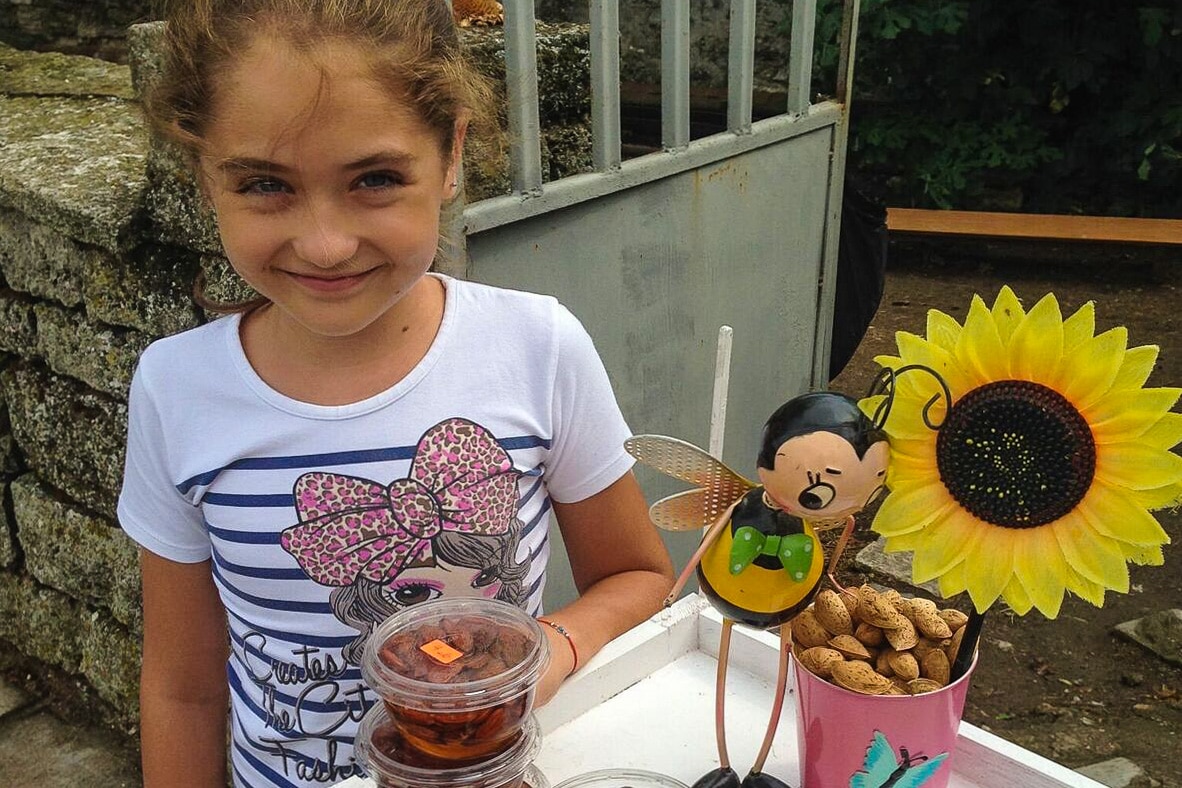 Service and support: No matter what level of touring you choose, a good bike tour company will be sure your cycling holidays are as easily as possible. As independent travelers, we love knowing that while we're riding the logistics are covered. You can usually choose your lodging, from four-star hotels to quaint guest houses. The tour sees that you're booked into your preference (although be warned, all small towns don't necessarily have a luxury hotel.) Many meals are included, and we're armed with a ton of recommendations for sightseeing and restaurants. The routes are carefully selected. Plus…our favorite perk? Luggage is carried onto the next stop, so we are light on our bikes.
Special interests: Now that we're booking our next Italy bike tour, we realize how easy it is to select a bike tour in Europe that matches our travel style. Think about what you want to see and do when you are off your bike: historic stops? traversing national parks? beach time? visiting olive groves or vineyards? Four star hotels? We chose the Matera to Lecce itinerary because we've never traveled to the Puglia region of Italy and because we're interested in its many historic sites including two UNESCO World Heritage Sites, the Trulli of Alberobello and the Sassi and Rupestrian Churches of Matera. Check out our overview of all of Italy's World Heritage Sites here.
The overall travel experience: Think of a bike tour as an antidote to the hectic schedule of tourist groups bussing around to visit umpteen highlights in a day. Impressions of those quick visits often blur together. On a bike, the moments are more personal and memorable. We've spent many months each in Rome and Florence, for example, and toured many other Italian cities. But our bike tour in Puglia will be entirely new territory for us, and all the sweeter as we participate fully in the itinerary.
What's stopping you?
We understand being a tad uncertain about the whole adventure of a bike tour. However, we're of the mind that if we can do it, so can you! We've learned there's a big range of bike trips in Europe designed for all types of people and styles. You can find one of either variety that's right for you. Just express your concerns and ask questions, and you'll be amazed at how prepared the tour companies are to assist you. Here, for starters, are real life examples of questions and responses. Prepare to have your self-doubt bubbles burst.
I'm not sure I can handle it.
If you can ride a bike and enjoy it, you will find a bike tour that suits you. For tentative riders, there are easy flat routes, short distances, or itineraries with only alternate day rides. Choose one of these and focus on other interests you'll enjoy. (Our first bike tour was in fairly flat Brittany, France, with rest days between rides and a lot of time eating wonderful food.) You can read more on how to get ready for a bike tour here.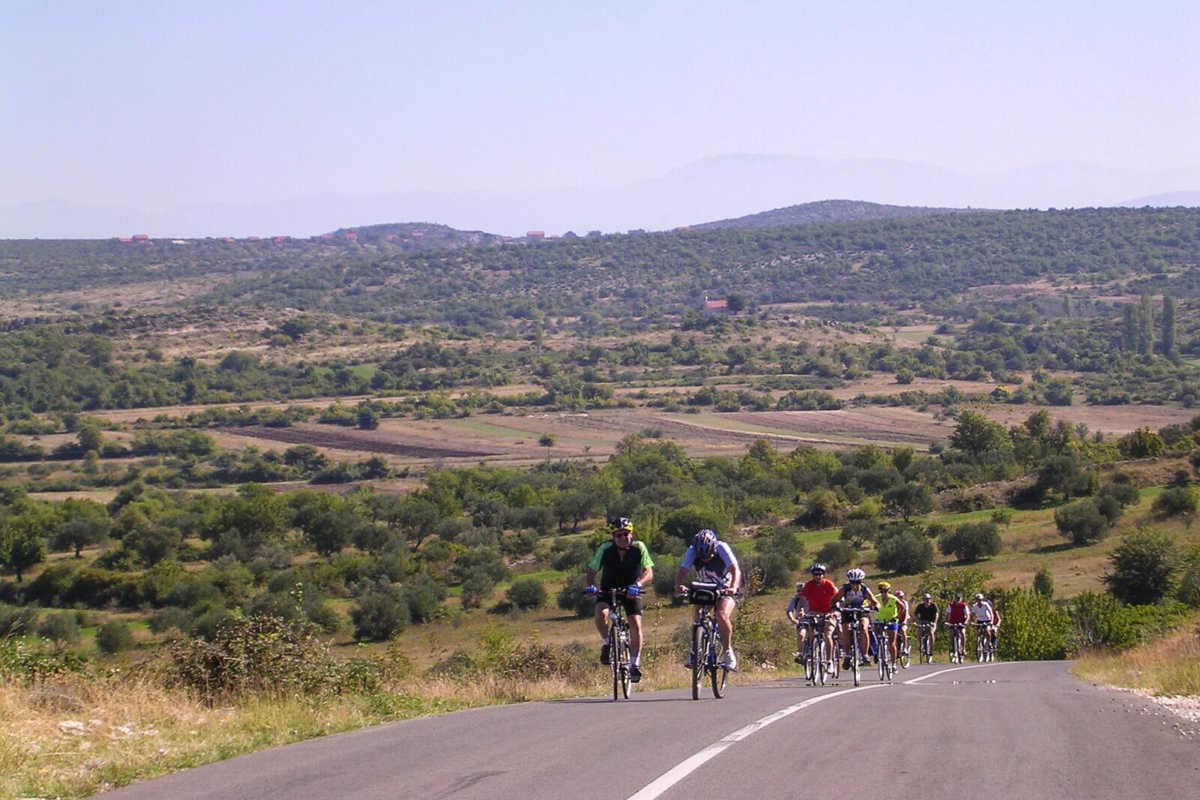 My partner and I are at distinctly different fitness levels (and one of us is impatient).
Don't let a difference in ability or interest get in your way. Take advantage of electric-assist bikes offered on most itineraries. They are a snap to use and can help level the playing field. Don't be mistaken: e-bikes are not mopeds. They use battery power to assist when the pedaling is tough, but you are still pedaling. I think of it like the glide of a swim stroke: the stroke is still human powered, but the efficiency is increased. I used an e-bike in Colorado one day and loved being able to take some extra detours up the mountain just to see what was up there. (And I quickly got over my chagrin, when the local hipsters assured me they use e-bikes, too, along with their mountain and road bikes.) One friend told me that using an e-bike made it possible to vacation with her adult children, who were interested in a more difficult, mountainous route than she was comfortable with. Worth it!
I don't even know how to change a flat tire.
Guided bike tours come with experienced guides, bikers with know-how, and support vans. No need to worry about a flat tire–or even about a being too tired to carry on. Help is nearby.
I don't speak the language.
One thing we noticed on our cycling tour of France is how warmly bikers are treated. When I dashed into a coffee shop, no one questioned my heading to the bathroom before placing an order. In the bakery, (I speak no French) the locals chuckled at my taking pictures of all the pastries, and as I began to point out my order, were only too happy to offer advice. "Get one of each," I believe they were saying!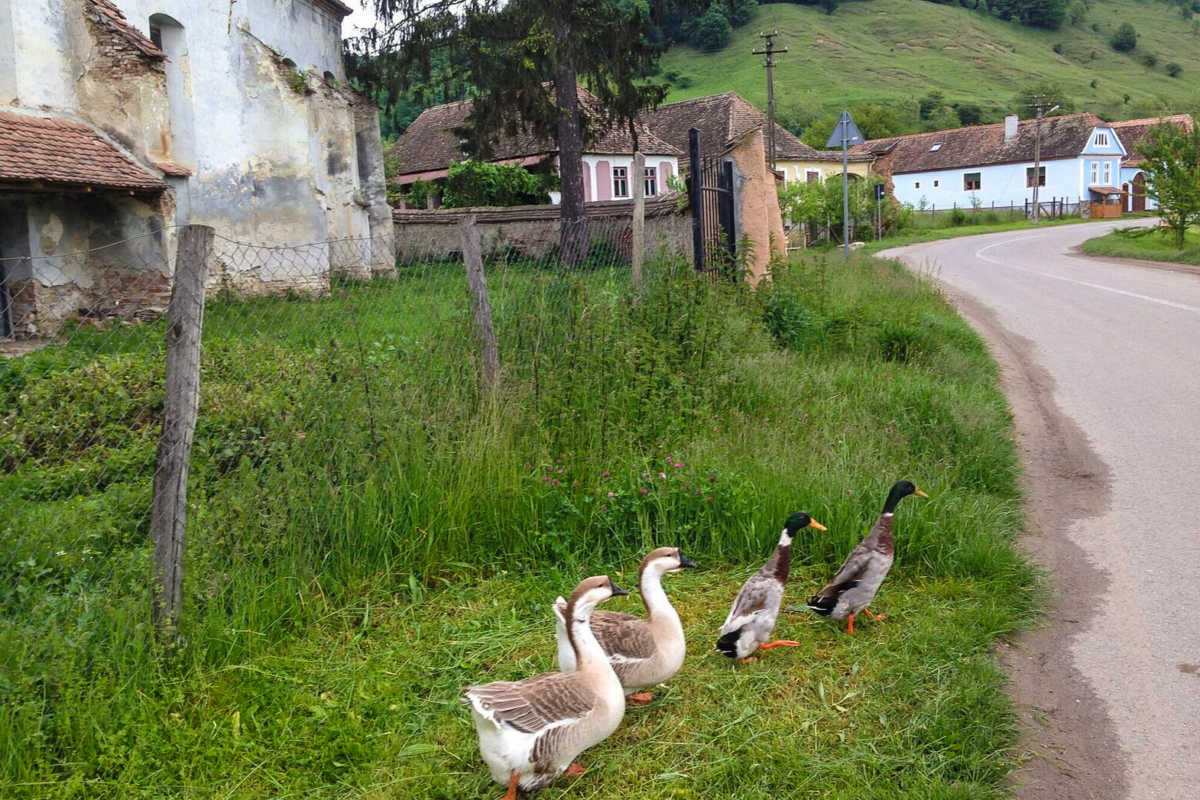 I'm afraid to ride in traffic.
With so many companies offering bike tours in so many countries for so many ability levels, it is assured you can find a ride on the surface you want. Europe is proud of its dedicated bike trails; they are wonderful, long-distance paths separated from traffic. Even when portions must share the road with cars, we found the French to be very respectful of bikers, often not passing unless they could safely pull out to the left lane.
I like my creature comforts. This is a vacation; I don't want to work too hard.
A bike tour is a delicate balance. Think of a gentle work-out or yoga class followed by a lunch with wine. (Or, if you are more serious, a strong training day with a classy dinner at the end.) That's the kind of action I like. Actually, because of our biking, we enjoyed hospitality all the more. Most hotels or guest houses are ready to store bikes, refill water, and cater to your happy hour while you recount the day's highlights. To me, this is luxury.
How to get started planning my Europe bike tour?
Ask, and you will be rewarded with answers, choices, and recommendations. One of the reasons we're excited to be working with BikeTours.com is that they, in turn, offer more than 200 tours from the nearly 70 European bike tour companies they work with—some of them for a decade or more. This gives us a chance to work with the best local bike tour companies–who know their stuff and are part of the local communities–to find the best bike tours in Europe. Plus, we have the assistance of BikeTours.com (a U.S. company) to select the ones they feel best suit our needs and preferences. BikeTours.com has already done the vetting.
In our European bike tour shopping, we can see that BikeTours.com is less expensive than some of the big North American companies, too, because they simply work with the local European rates, same as if you'd buy direct, but without those hassles.
Here are some of the questions we discussed with the helpful staff at BikeTours.com. Consider these items as you start the process, in whatever order of importance to you and your party: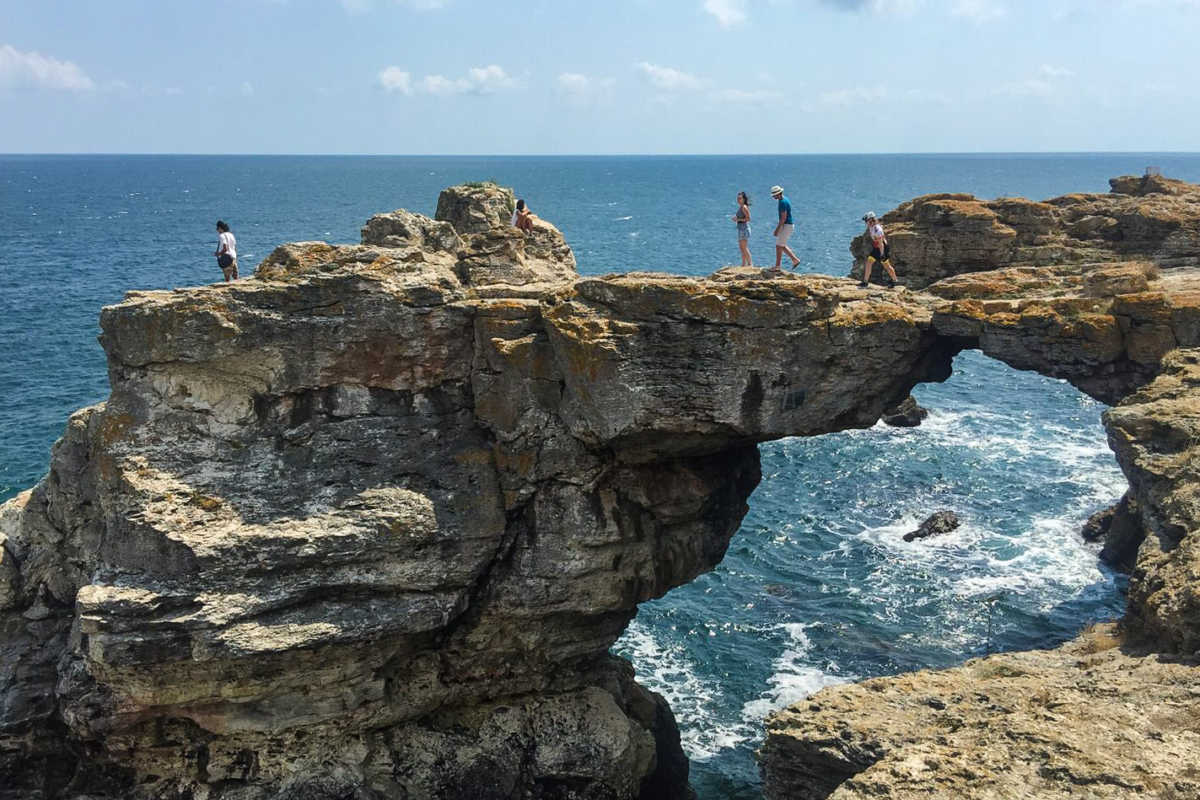 In what country do I want to bike?
Think about what airport you'll fly to. We like to spend a few days in advance adapting to the time change and doing our urban thing. We spent time in Paris before our French cycling tour; we plan to revisit Rome before we head to Matera, Italy.
What do I want to see along the route, besides the road in front of me?
We want pleasant countryside biking, not extremely hilly. But we really appreciate great vistas, historic sites, and local agriculture. I think we've hit the trifecta in Southern Italy. Your choice of itineraries can match your vision.
Should I take a self-guided tour or a group tour?
This is easy; both options have benefits. A group gives you a knowledgeable guide and direct local contact. You'll likely pick up interesting local facts and lore. You'll meet new people and have support right at hand. We're choosing a self-guided tour because we like the option to stop and take photos whenever we want, to veer off course, make extra stops, and move along slowly. We know we'll be given detailed directions, GPS, recommendations, and a phone number to call in case of unexpected problems or confusion. (Despite occasional confusion, and almost getting lost, we never felt the need to call in support on our first bike tour.)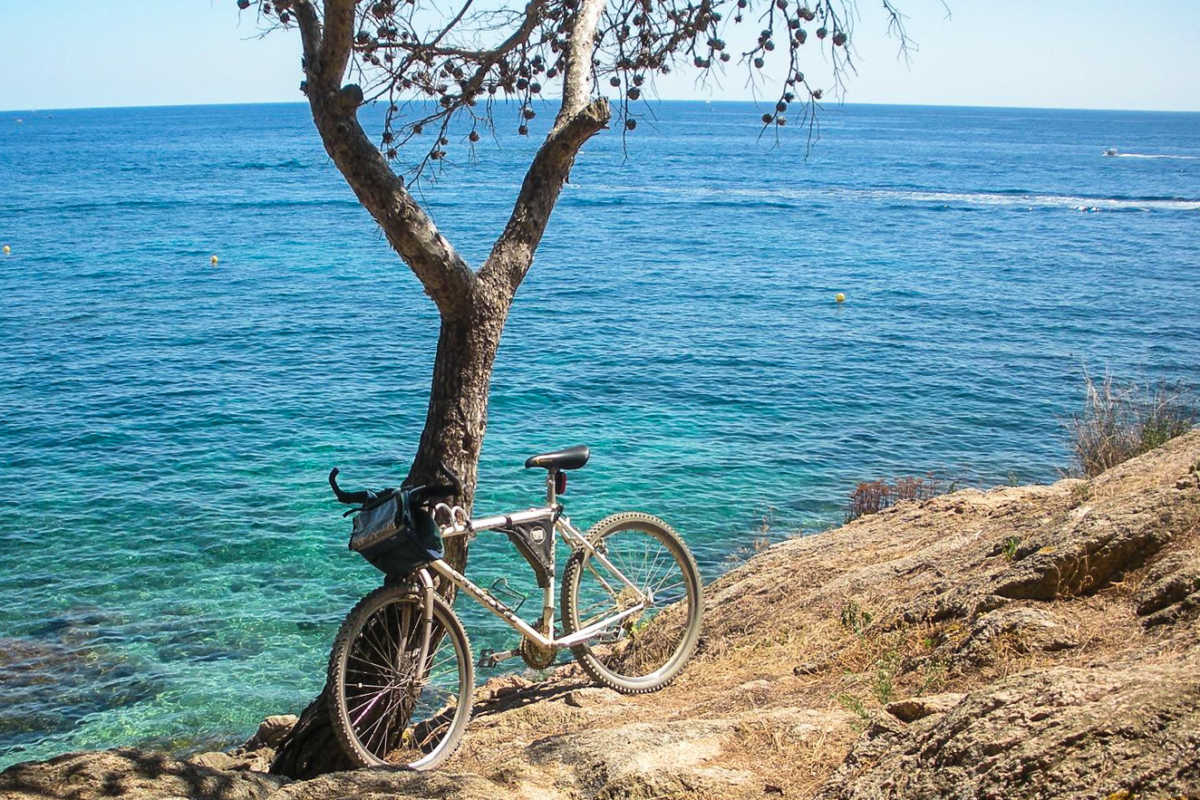 What difficulty level and type of bike is right for me?
It's a little tough for us to offer advice on this, because we are still asking ourselves these questions. We'll never know how the ride feels until we are out there doing it. But we're confident that we won't be in over our heads. Even in rural areas, in Europe you are never far from civilization. We're OK walking our bikes up a hill if it's too much. We like some challenge. We know we'll improve as the week goes on…and feel good about it! On a scale of 1 to 5, we're comfortable in the 2-3 range.
Bike choice depends on the terrain and the rider. Just ask for advice. The standard choice for our rides is a hybrid touring bike. These hybrids are built for comfort, durability, and stability. They handle well on pavement as well as dirt tracks, with a medium size tire. The hybrids are lighter than a city bike and geared to take on hills and flatlands. Ours will be a 27-speed bike. (Road bikes are usually built with thinner tires and lower handle bars for least resistance and higher speeds. They can, however, be less stable on cobblestones and dirt roads.) Before the ride begins, we'll take time for minor adjustments. Individual fit and preferences (such as how upright the biking posture) can be accommodated with fine tuning.
E-bikes are an option on our Matera, Italy, ride, too. While we're going the hybrid touring bike route, we encourage others, especially on limited holiday time, to opt for e-bikes to maximize enjoyment of the itinerary.
How can I keep my bike tour within budget?
Browse various bike tour websites to see the basic cost per itinerary. Besides that, the only other major cost is your flight and transportation to the starting point and back. If you have concerns about budget, work with an operator who will help you find good basic lodging. Other ways to save money include sharing a room and limiting restaurant meals in favor of picnic fare. We traveled with our own bike helmets (check to see if these are provided or for rent) and our own water bladder packs (not necessary, but wonderful to have). That's about all the equipment needed for this sport, since the bikes are provided.
For a list of the equipment we carry while cycling, check out Our Best Gear for Cycling.
Note: We were hosted on our bike tour in Puglia, Italy by BikeTours.com. Travel Past 50 has partnered with BikeTours on content and marketing to promote bike tours in Europe to people like us because we're big fans of this sort of travel. The experiences written about here are authentically ours, as are our opinions.
Update: as of October 2019, we have now taken three self-guided bike rides in Europe. You can read about the details of our cycling tours to Puglia, Italy, Brittany, France, and Northern England and Scotland to get more details on what to expect when you are thinking about Europe bike tours.
Travel Planning Resources
Looking to book your next trip? Use these resources that are tried and tested by us. Flights: Start finding the very best flight deals by subscribing to
Thrifty Traveler
. Book your Hotel: Find the best prices on hotels with
Booking.com
. Find Apartment Rentals: Find the cheapest prices on apartment rentals with
VRBO
. Travel Insurance: Don't leave home without it. We recommend
Allianz Travel Insurance
. Need more help planning your trip? Make sure to check out our
Resources Page
where we highlight all the great travel companies and products that we trust. See all of the gear and books we like in one place on our
Amazon shop
.