One of the advantages of achieving a certain age – and retirement – is the time to travel more. And once you get into the swing of it, the logistics of leaving home and managing the details of travel get easier and easier.
Whether you travel internationally or domestically, whether you take frequent trips or leave home for lengthy seasonal getaways, keeping your home secure and your travel support systems ready-to-go takes much of the stress out of travel.
This outline of things to do before you travel abroad reflects our personal experience and travel lifestyle of the past decade. Rather than dealing with a flurry of last minute preparations, these important preparations will make it easy to leave your home, pack your bags, tend to your health, and facilitate your travel finances and communications for all your upcoming travel.
Some posts on Travel Past 50 may contain affiliate links. If you buy something through one of those links, we may earn a small commission. As an Amazon associate, we earn from qualifying purchases.
We hope you find this international travel checklist a great tool for accomplishing all that needs to be done before you go, and for enjoying your travels to the max. The better prepared we are, the more we can jump on travel opportunities.
Note: This post is sponsored in part by Allianz Travel Insurance, our travel insurance provider. The content is entirely our own.
Review your important travel documents: passports, visas, and more
Passport. Even before you make travel plans to a foreign country (and even if you are just contemplating your first international trip) be sure you have a valid passport. Many countries require you have a few blank pages remaining in your passport, and most require that you have an additional six months of validity after your international travel dates. As of this 2023 writing, it's a good idea to allow three months for a new passport or a renewal.
Note: you cannot use your passport while in the renewal process. You can pay more for expedited mailed service (3-5 weeks). Or, you can get expedited service in person at a passport office if you have a travel booking departing within 14 days.
Keep copies of your passport in one of your bags plus a digital copy on your phone.
Visa and entry requirements. To check on visa requirements and any other entry policies, start by visiting the U.S. State Department travel page. See below about researching your destination country for more details.
TSAPre. TSA PreCheck, like other other services such as CLEAR, will expedite your security process at U.S. airports. Global Entry is an advance security process that hastens your return through the United States' passport control areas, and includes TSAPre. Learn more about these options in our post, "Cutting in Line with Global Entry."
Frequent Flyer Loyalty Programs. Even before you book you international flight, sign up for frequent flyer programs with any airlines you might be using. This may provide you with notifications of good deals, and once you are in the booking process your loyalty status will be automatically applied to your booking. That means miles you fly will be promptly credited to your account. Once you are ticketed, double check that your loyalty number appears on your reservation. (If not, see a gate agent before your flight to facilitate getting the correct air mile credits.) Your TSA Precheck status will also appear on your boarding pass, and allow you into the quicker TSA line.
Airport Lounges. If you have an airport lounge program, you can take a look at airport maps or airline lounge lists to know in advance if you can partake. Take a moment before you travel to be sure you have the appropriate ID or card handy, or on your smart phone.​
International Driving Permit. We haven't found the need for an international driving permit on top of our valid state drivers licenses. Some countries require it, some don't. If you're unsure, an International Driving Permit is easy to get at your local AAA office. If you are purchasing and insuring a car in a foreign country, this may be required.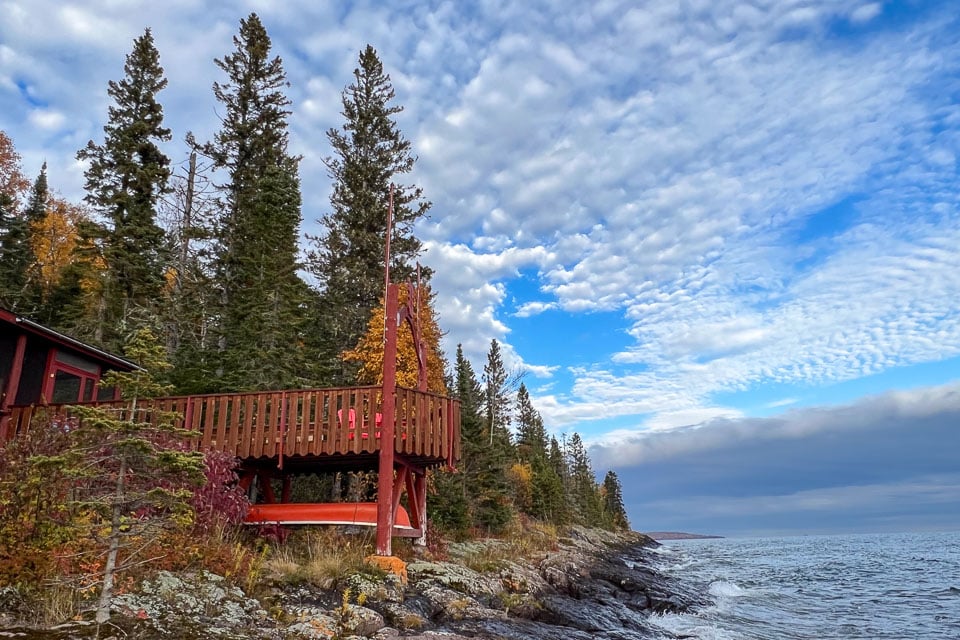 Leave your home safe and sound
One of the best ways to find peace of mind while traveling is to be sure your home is secure. Besides relying on trusted friends to check in or watch for stray mail deliveries, these tips will allow you to manage your home from afar.
Install a Wi-Fi remote-controlled thermostat.
Use smart lighting indoors and out with pre-set on and off times. This keeps your home from looking vacant.
Consider a home security system to alert you of any opened doors or windows.
Go paperless. If you haven't already, eliminate all paper mail, including bank and credit card statements, doctors' and insurance bills, and Social Security mailings. A good paperless habit now means easier travel preparations to come.
Hold or forward mail: The US Postal Service will hold mail for up to 30 days. For longer trips, consider USPS Informed Delivery, or (as we did when we were most nomadic) forward your mail to a post office box accessible to a trusted family member or friend.
Arrange house and/or pet sitters: Relying on friends and family to check in on your house and pets may not be a realistic solution. Look into the array of options, whether boarding your pet, hiring someone to tend to your pet/plants/house regularly, or finding a live-in house sitter. Check out Trusted Housesitters or House Sitters America, for example. See more pet-sitting options in our post, "What to Do with Your Dog While on Vacation."
Do let a neighbor know your travel dates and how to reach you. When the odd package shows up on your doorstep, you can be sure your neighbor will save it for you and keep your doorstep neat.
Sell or park your car: Avoid unnecessary auto expenses by storing your car and removing the insurance (except comprehensive) if it's not being driven for a longer time.
Tend to your travel health and wellness
No matter where you travel, it's important to start out with a clean bill of health. It's equally important to know how to stay safe and healthy while you travel.
Prescription Medications. Plan ahead to be sure you have an adequate supply. Keep a printed or digital record of your prescriptions with you in case you need to replace or refill your meds. We are in the habit of filling the maximum 90 or more days of each prescription medicine and refilling promptly so that we have an adequate supply on hand continually.
Travel clinics: Visit your doctor or a travel clinic with your specific destination in mind. This is invaluable if immunizations are required for visas or entry, and a huge help for understanding potential diseases and dangers in certain regions of the world. Travel clinics may also help supply first aid items and medicines, such as antidiarrheal or antibiotic pills or medicine to prevent altitude sickness or seasickness.
Pandemic and other global health updates: Do research the current conditions in your intended destination(s).
In general, keep up with your annual physicals and wellness appointments, including eye and dental care. Let your doctors know you are traveling. Request physical therapy sessions if you think you may need to build strength, balance, and mobility before you go.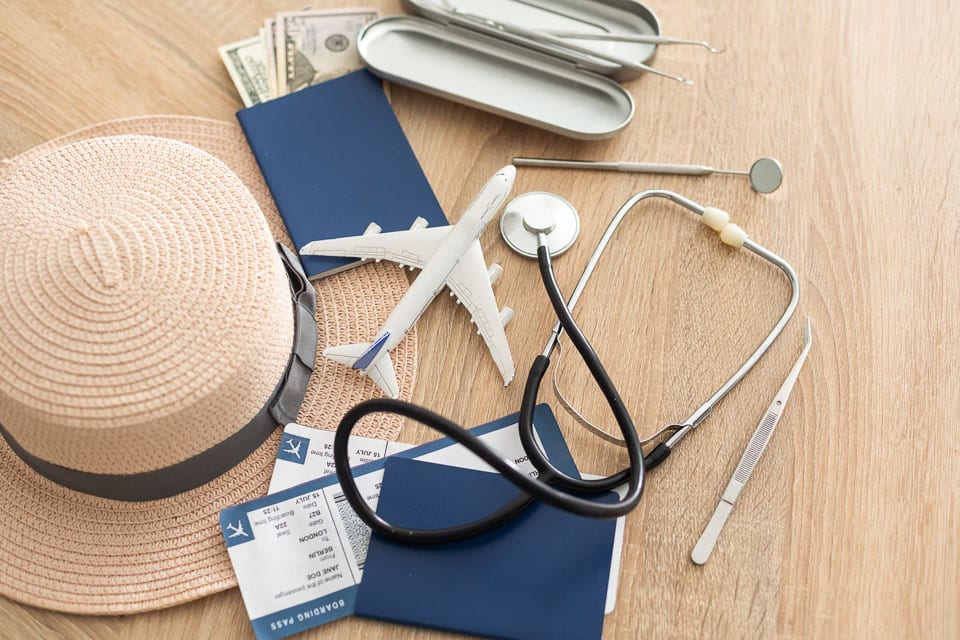 Purchase Travel Insurance
One of the most important travel tips we can give is to purchase travel insurance. Yes, travel insurance protects your investments in flights, hotels and tours. But the real peace of mind comes from knowing you are covered in case of medical emergency or need for evacuation. Most tour companies require you to carry a travel insurance policy.
A good travel insurance program for seniors will (a) allow the traveler to find an emergency room or medical care provider quickly; (b) provide for emergency evacuation as the medical condition or situation dictates; and (c) offer appropriate coverage with minimal prior approval requirements.
Here are the basics:
Annual travel insurance plan. If you travel three or more times a year, including domestic trips, the annual plan (like our policy) is cost effective and always in place, ready to go. This even covers car trips of more than 100 miles from home.
Single Trip Coverage. Conveniently, this sort of policy might even be offered as you make your flight or hotel reservations, automatically calculating your premium based on destination and duration of travel.
Epidemic coverage. This coverage is related to epidemics and associated travel restrictions. Epidemic Coverage is now included in most Allianz policies – just another indicator of the way the COVID pandemic has changed travel forever.
Cancel Anytime. As a result of increased travel anxiety post-pandemic, new Cancel Anytime policy upgrades are now available. With the additional coverage – available as an upgrade to Allianz's popular OneTrip Prime and OneTrip Premium plans – Cancel Anytime can reimburse 80 percent of your lost non-refundable trip costs if you cancel your trip for almost any unforeseen reason not already covered. As in, you changed your mind. Or that destination wedding was called off. Given all the angst these days over travel decisions, this is a welcome and well-timed response to current travel concerns.
TRAVEL SMART: Using the TravelSmart app keeps your policy information at hand and provides user-friendly information on local hospitals, clinics and embassies you may need. Find local police, ambulance, and fire services, too (it's not 911 everywhere, friends), plus medical and prescription phrases in 18 languages. You needn't be an Allianz policy holder to use the app.
Hint: purchase your travel insurance at the time of your booking for maximum coverage. It's generally easy to purchase online. But don't hesitate to call and discuss your needs by phone for clarification.
DO read the fine print. Allianz, for one, has a 15-day "free look period that allows you time to review the fine print and change, exchange or cancel your policy. Always. If you should need to file a claim, it's reassuring to understand your coverage in advance.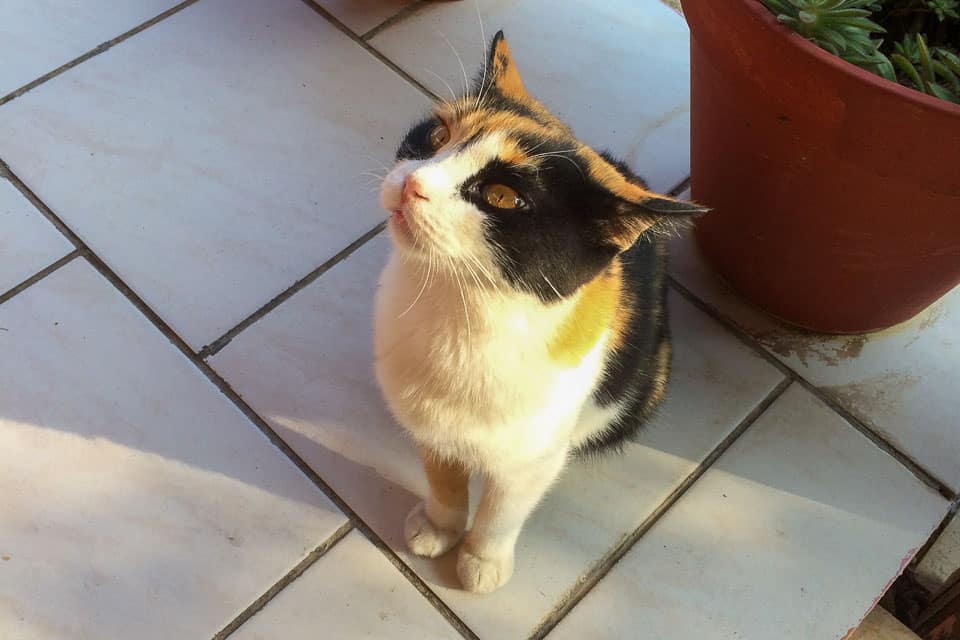 Prepare your online banking and travel credit cards.
If you haven't already switched to online banking, now is the time to free yourself for travel.
Check out PayPal and Venmo for settling up with friends, family, and small businesses instantly, from your phone.
Find a travel credit card that doesn't charge foreign transaction fees.
Know your credit card benefits. Know in advance, for example, which credit card you want to use to book a rental car so that you will realize built-in insurance benefits.
Advise credit card companies of your travel. Otherwise, when they see unusual activity in, say, Bolivia, they may freeze your account.
ATMs use debit cards, so carry one debit card and know your PIN. Some services also require debit card transactions (versus credit). This is common in rail and metro systems.
Leave unnecessary credit cards and jewelry at home.
Carry and exchange minimal cash. Again, the State Department Travel site provides basic info on your destination country's currency regulations.
Related to all this, you might want to review our notes on protecting yourself from identity theft.
Mind your digital records and mobile communications
Eliminate headaches and having to put out fires back home by organizing your essential documents in digital format in advance. The idea is to be able to access your passwords, scans or photos of documents, itinerary details, and essential logins without tearing your luggage apart or your hair out. Consider your back-up plan in case your phone or paper documents disappear.
Scan or photograph your passport and credit cards and know where to access these on your phone or computer (preferably both). A good idea is to email the photos of your documents to yourself, so you can access them if you lose your phone.
Update any travel-related apps, including those you might want in an emergency (banking, travel insurance, maps, and travel planners like TripIt or AAA).
Protect your various login usernames and passwords in a secure online place like 1Password.
Set up your international phone plan according to your destination, time away, and need for connectivity. Options include everything from using Wi-Fi only as available (turning roaming off), getting a SIM card specifically for your destination country (recommended for long stays or when you need a local phone number), or using your US phone plan. We've appreciated the ease of T-Mobile's unlimited data plan, which is good in over 140 countries.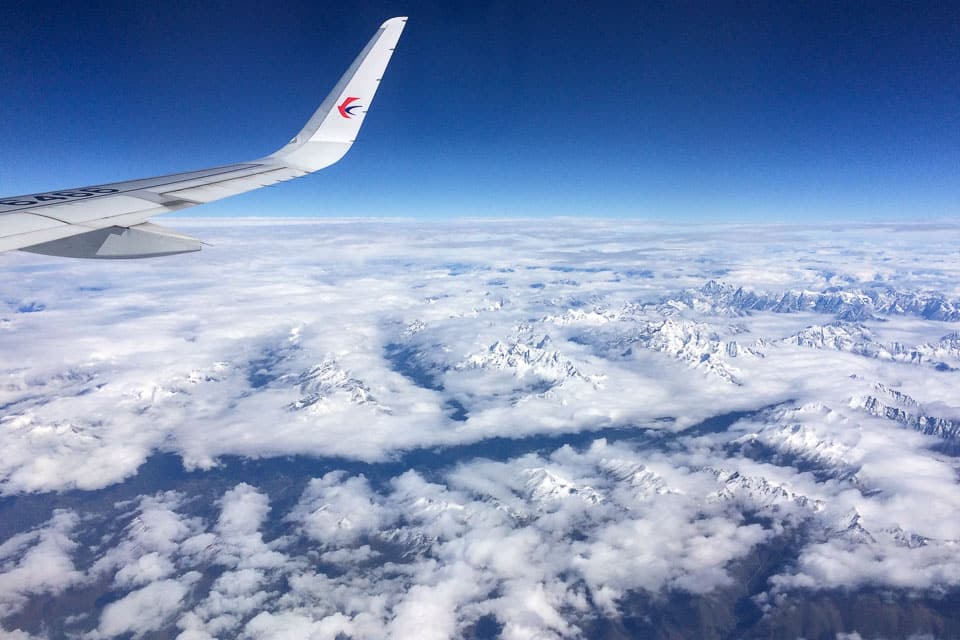 Research Your Destination and Itinerary
Specific to your international destination, a great place to start your research is the U.S. Department of State travel site. This is an extremely useful resource for traveling internationally.

Learn About Your Destination. Navigate to the International Travel page and then "learn about Your Destination." At a glance you'll notices of any timely travel alerts as well as passport info, visa requirements, local currency, and vaccination information. Beyond that is a handy guide to your destination country: description, embassy locations, safety notes, health issues, travel and internal transportation details, local laws and customs, and even historic context.
We suggest also visiting the country's own government consular or travel page which you can find simply by googling that country's visa requirements.
Smart Traveler Enrollment Program (STEP). While you're on the U.S. State Department travel website, enroll in the Smart Traveler Enrollment Program (STEP). It's a free service to allow U.S. citizens and nationals traveling and living abroad to enroll their trip with the nearest U.S. Embassy or Consulate. This allows you to receive updates related to any unusual civil unrest, natural disasters or other potential emergency situations. You and your family can be accounted for and find safety more readily. We recommend you sign up to stay in touch with the local U.S. embassy; an informed traveler is a happier and safer traveler.
Travel Guides. It's both fun and helpful to research your destination based on your specific interests and travel dates. Browse travel guides and blogs to get more of a sense of local customs. Know what weather to expect. Find out if there are any festivals happening while you are there. And do read up on the country's background and history to give yourself a more informed view of the present-day interests and concerns of the local people.
Don't forget to check out related literature and recent newspaper stories about current events to enrich your travel experience.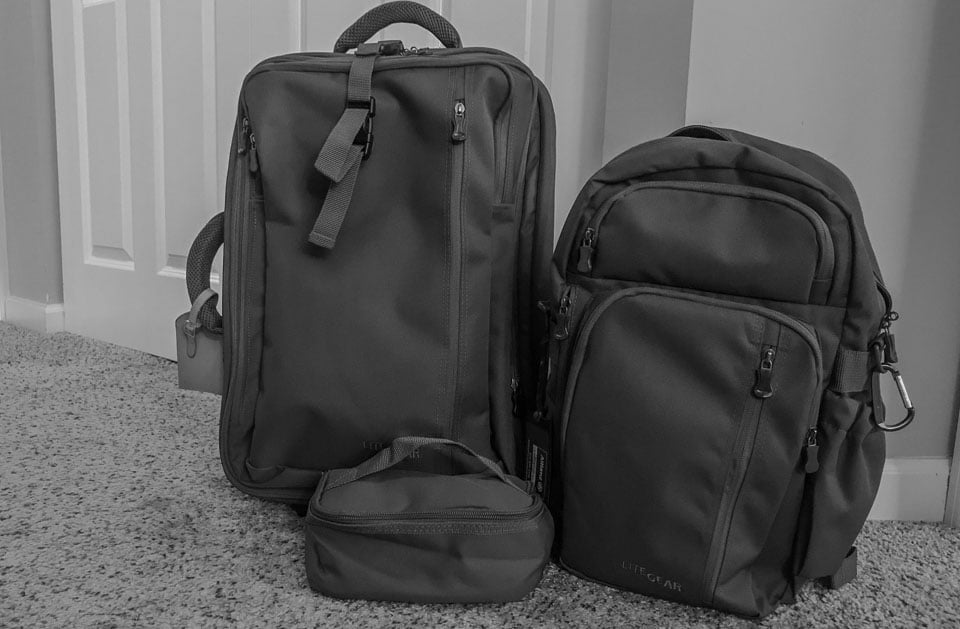 Pack Smart
Now that you have the logistics for travel and the security of your home well tended to, think about your specific itinerary to consider your packing list. Plus, this is a great way to get excited about your trip!
Know the size and weight restrictions for your luggage based on your itinerary. Not all international airlines have the same requirements.
Consider how much you are moving around while on the trip, and what you are willing to carry. Your public transportation may include trains, buses, small airlines, etc., and you'll want to know what you can stow and what you want to access throughout your travels.
Pack light! For all kinds of reasons, you'll be more comfortable and leave a lighter footprint. Read our ultralight packing lists for men and for women to help you pare down your stuff, lighten your burden, and still be prepared for the weather and activities you'll encounter.
Consider your own comfort while you are in transit, too. We've come to love our travel days when we are all cozy in our airline seats, cocooning with our favorite tunes or podcast and a good book.
More Information and Resources
Are you hungry for more travel tips for happy and safe international travel?
Travel Planning Resources
Looking to book your next trip? Use these resources that are tried and tested by us. Flights: Start finding the very best flight deals by subscribing to
Thrifty Traveler
. Book your Hotel: Find the best prices on hotels with
Booking.com
. Find Apartment Rentals: Find the cheapest prices on apartment rentals with
VRBO
. Travel Insurance: Don't leave home without it. We recommend
Allianz Travel Insurance
. Need more help planning your trip? Make sure to check out our
Resources Page
where we highlight all the great travel companies and products that we trust. See all of the gear and books we like in one place on our
Amazon shop
.