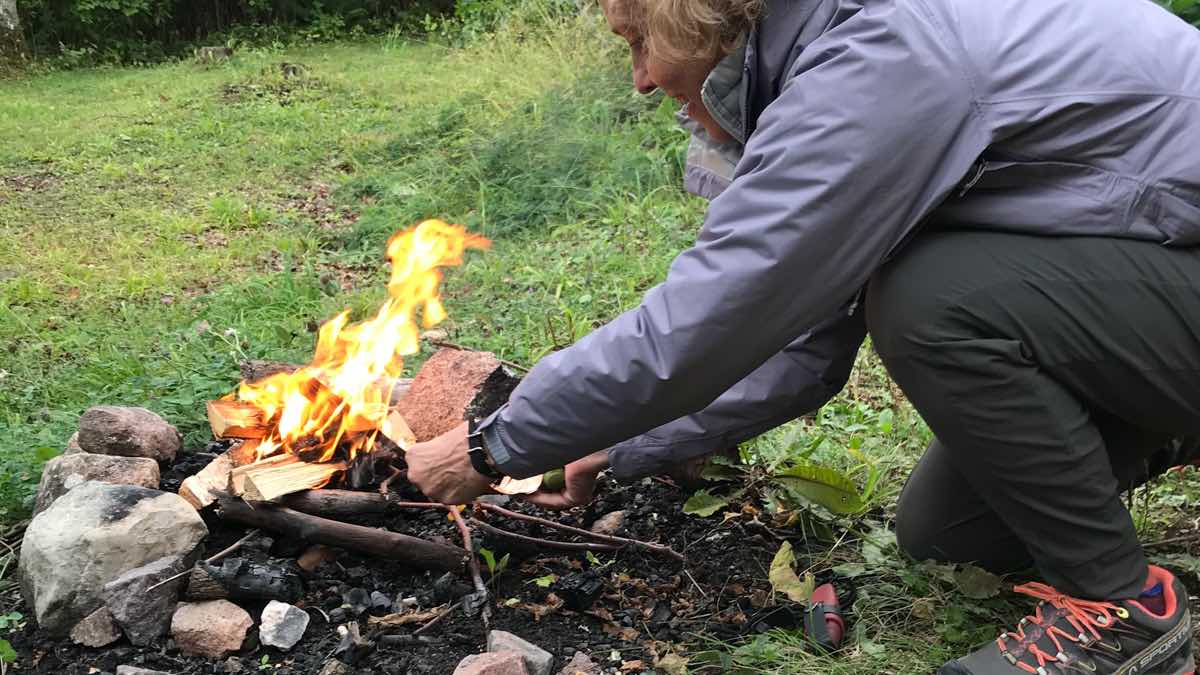 We travel a lot. Not as much as we used to, but enough to be acutely aware of the impact of our travels, climate change, and the worldwide need to minimize our carbon footprint. Heck, we can see that from our living room. We want to be responsible travelers and understand what sustainable and eco-friendly tourism means.
Call us hypocritical if you will. We still travel by air, and we still report on destinations that have or are becoming over-touristed. We're both privileged travelers and humble witnesses, especially within the hospitality business, to travel's powerful economic impact on the local environment and to the lives of travel and hospitality industry workers all up and down the line.
We do ask ourselves existential questions on a regular basis. (Travel will encourage that.) Short of curling up in a ball and hiding under the covers, we're left with small steps and individual efforts to travel more responsibly. More sustainable and green travel practices are available to all of us, so it's time to review ways we can tread more lightly, minimize impact on local communities, travel in a responsible manner, and perhaps even effect some longer-term positive changes through travel.
Some posts on Travel Past 50 may contain affiliate links. If you buy something through one of those links, we may earn a small commission. As an Amazon associate, we earn from qualifying purchases.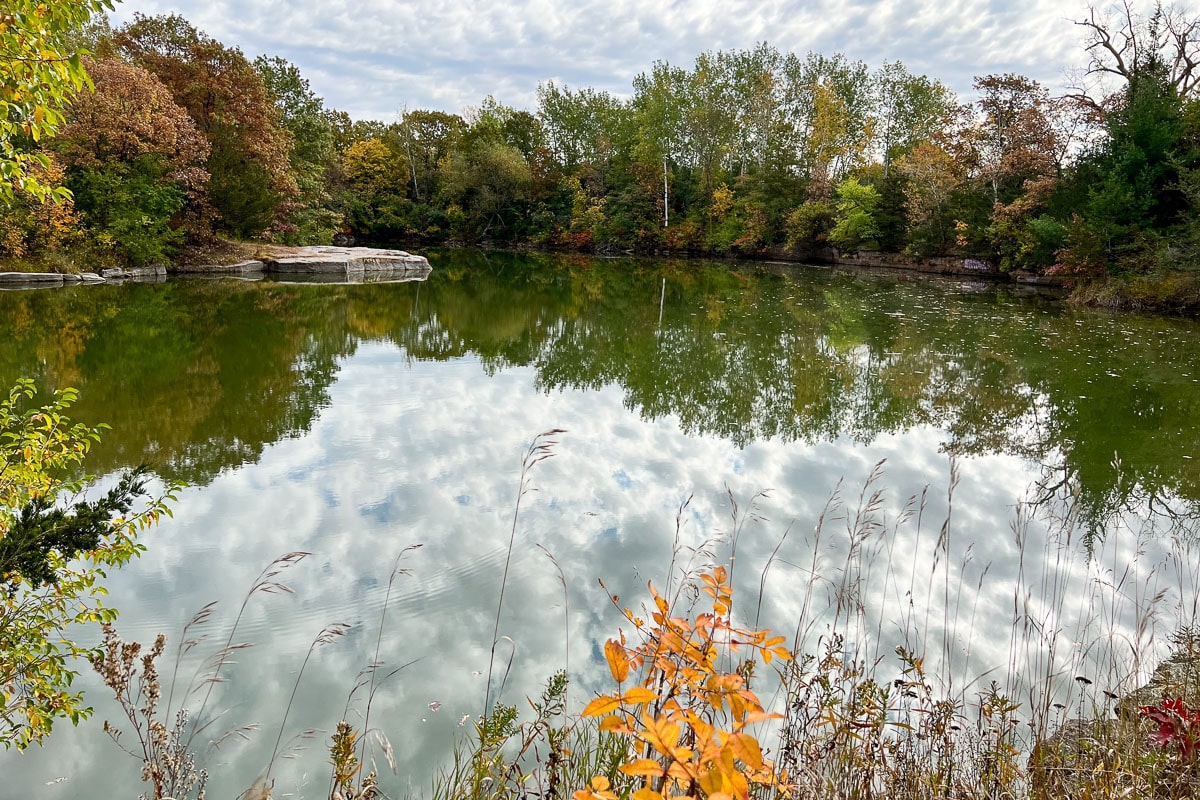 What is Sustainable Travel?
Maybe the term "sustainable travel" is in itself confusing. Late in the previous century we talked about eco-friendly tourism. The focus was often on taking care of natural areas such as national parks and preserves and wilderness by leaving no trace. But by the 1990s the impact of travel beyond environmental concerns was recognized by, among others, the United Nations World Tourism Organization (UNWTO). The broader and more relevant term of "sustainable travel" addresses the economic and cultural impact of the tourism industry.
It is not sustainable, for example, to displace local Lisbon residents by converting so many properties to short-term rentals that locals are priced out of their homes.
It is sustainable, on the other hand, to educate and train local people to be local guides and practice environmental stewardship of their local habitats, especially if they can see economic rewards and the positive impact of alternatives to poaching wild animals or depleting natural resources.
Ideally, being a responsible tourist benefits both the local economy and the visitor experience. Better cross-cultural awareness is intrinsic to the success of a sustainable travel industry. Just look at what percentage of a country's GDP comes from tourism to fathom the importance – especially to developing countries.
Read about one Sweden tour operator's tough decisions about eco-friendly travel and responsible tourism here: Sustainable Travel Starts in Sweden.
10 Steps to Becoming a More Responsible Traveler
Slow Down and Fly Less
Slow travel means taking fewer trips and staying longer. The advantages of this approach are many, but it's driven by an intention to fly less often. The travel we've treasured the most are those trips of a month or more in one place. In those cases, our lodging was cheaper, our footprint lighter, and our involvement in local culture – starting with grocery shopping – much richer.
Achieve slow travel by combining trips or adding personal time to a business trip.
Use Public Transportation
When you are staying longer, you have the time to take side trips using more energy efficient ground transportation: trains or buses. In cities, use public transportation: metro systems and buses are cost and energy efficient and fun. Public transportation offers a great way to get a sense of the place and its inhabitants. A bonus benefit is learning the local language by reading signs and advertisements in the stations!
Consider your Destination
Avoid over-touristed cities, especially at peak seasons. We older travelers have the advantage of more flexible schedules, so choose shoulder or off seasons for visits to popular places. While prices are lower, locals will also have a bit more time and patience to show you their best side. Win-win. Or even better, choose a new destination that gets fewer tourists, yet still offers great travel experiences.
Avoid all-inclusive resorts which may have minimal involvement in the local community. Same for visiting key destinations by cruise ship, when you are not inclined to spend locally on restaurants or longer stays. Unfortunately, passengers on ocean-going cruise ships often entirely bypass the local economy, except for their frenzy at souvenir shops stocked with international (made in China) products. Venice is a case in point.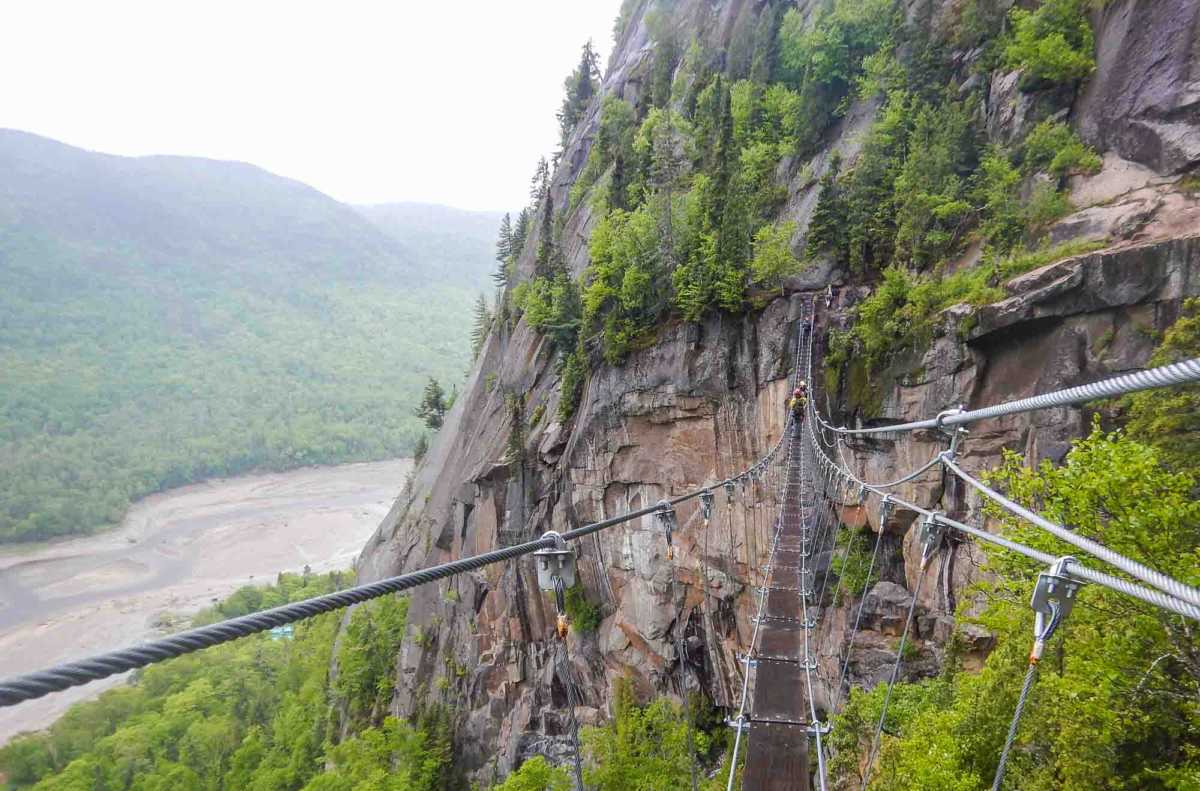 Select a Responsible Tour Provider
Once you dig in to find the right itinerary at the right time and place, be sure to read more about your tour provider. There are some outstanding groups specializing in active travel that are well-versed and well-practiced in the art of sustainable travel. We've worked with Exodus Travels, for example, and appreciate that each itinerary overview addresses sustainable travel features. Intrepid Travel is another good provider and guardian of the places they visit.
We continue to be impressed by Wandering Earl Tours, specializing in destinations that may be more difficult to navigate on one's own. Always small groups, and always immersing guests in local culture. We know from experience (Tom traveled to Kyrgyzstan with Wandering Earl Tours) that the staff and guides are friendly and quick to respond to any issues or changes.
Or you can browse through a whole range of independent tour providers, by destination or by travel activities, through the Adventure Travel Trade Association (ATTA) membership list. We've learned more about sustainable travel through this passionate organization than anywhere, as they share best practices and education among local operators and tour providers. It's a fine line promoting adventure travel and protecting fragile environments and local economies, but that is the purpose of ATTA.
Research your Accommodations
We love to find locally owned hotels. It's likely they are employing locals for both on-site and back-end services and using local contractors. If this isn't feasible, do read the sustainability practices of your favorite hotel group. Look for certifications by LEED, GreenKey and EarthCheck Institute. These are based on standards of energy efficiency, use of renewable energy, water conservation, and waste management.
Praise the sustainable practices of hotels that use bulk toiletries. Eschew the ones that are still using the individual plastic bottles of shampoo, lotion, etc.
If we are using AirBnB or VRBO, we try to avoid the corporate-owned units in favor of a direct booking in a room or unit owned by an individual. You can easily see which are corporate units from the listing and contact info. The added benefit of patronizing a local owner is you'll probably meet them, get a local travel guide, an introduction to the local customs of their home country, and a list of good, local restaurants and markets.
Eat Local; Shop Local
Maybe this goes without saying. If you love travel, you are probably already finding local restaurants and supporting local artisans. Support them like your future travel depends on it, because it does.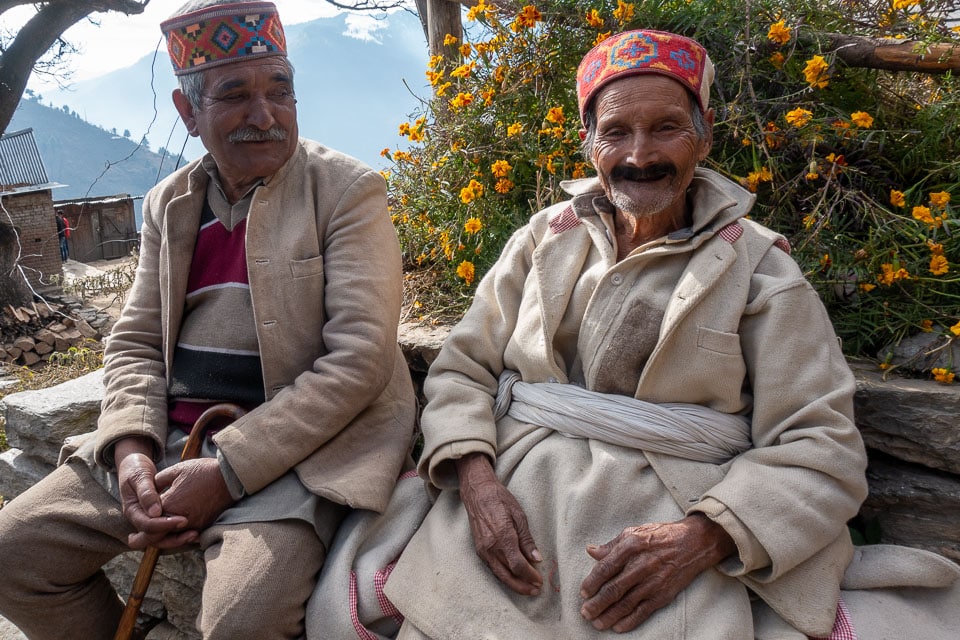 Pack Light
Pack light for everyone's benefit. The less stuff you pack, the less you have to carry and the less you have to transport. Considering carbon emissions from flights are based on weight, traveling light helps reduce your environmental impact. Slow travelers know there's no need to take all the supplies you need for multi-month travel. There are stores where you are going, no doubt. Bonus benefit? If you run out of sunscreen, you get to shop locally. (Be sure, if you're swimming in the ocean, to use reef-safe sunscreen.)
Respect Local Culture
Be mindful of the fact you are visiting the whole eco-system of a place: its people, culture, and environment. This isn't a zoo. To enhance your experience and show respect for the cultural heritage of where you're visiting, do some research on its cultural norms in advance. When you talk to local people, listen. Let them tell their story without hearing you go into "where I come from…." What's the point of traveling to experience different cultures if all you want to do is tell them about yours?
Dress appropriately, especially if you're visiting religious sites. Be kind and polite. Ask permission in advance before taking someone's photo, and then do them the courtesy of showing them the picture, and maybe offering to email them a copy.
Protect Local Habitats
Practice good outdoors behavior by leaving no trace. Don't litter even if – especially if – you are seeing litter around you. Stay on paths; don't collect bio specimens; carry out all waste. If you're doing some serious hiking in spots that don't have a bathroom, carry a trowel in your backpack to dig a hole and bury your human waste.
Minimize Waste
Always carry a reusable water bottle or a water bladder in your day pack. Avoid using plastic water bottles provided by your tour operators or hotel by refilling your water from the source. Apart from the environmental benefits, carrying your own water bottle encourages you to stay hydrated and healthy during your travels.
Minimize food waste by watching what you order in restaurants. There's no need to over order at restaurants. Shared plates may suffice and are generally acceptable at restaurants. Just ask.
Shop at local markets and grocers where you can buy in bulk and replenish your snack stash or enjoy a picnic lunch. Also, this is probably our number one money-saving tip. We also carry a roll-up reusable shopping bag on our travels, which is a good way to cut down on the use of plastic bags.
Be vocal
Let your hosts – whether tour providers or hotels – know that you appreciate their environmental conservation efforts. Or encourage them to change their practices. (Hello cruise ship: please offer reusable water bottles rather than single-use plastic for every shore excursion.) Use those follow-up surveys from hotels and airlines to praise best practices (like bulk toiletries and water fountains, compostable dinner ware, and keycard electric switches) and point out the negative impacts of single use plastics. On a recent flight of ours, Delta was testing paper cups for wine and sodas, versus plastic. Kudos if they end up adopting that plan.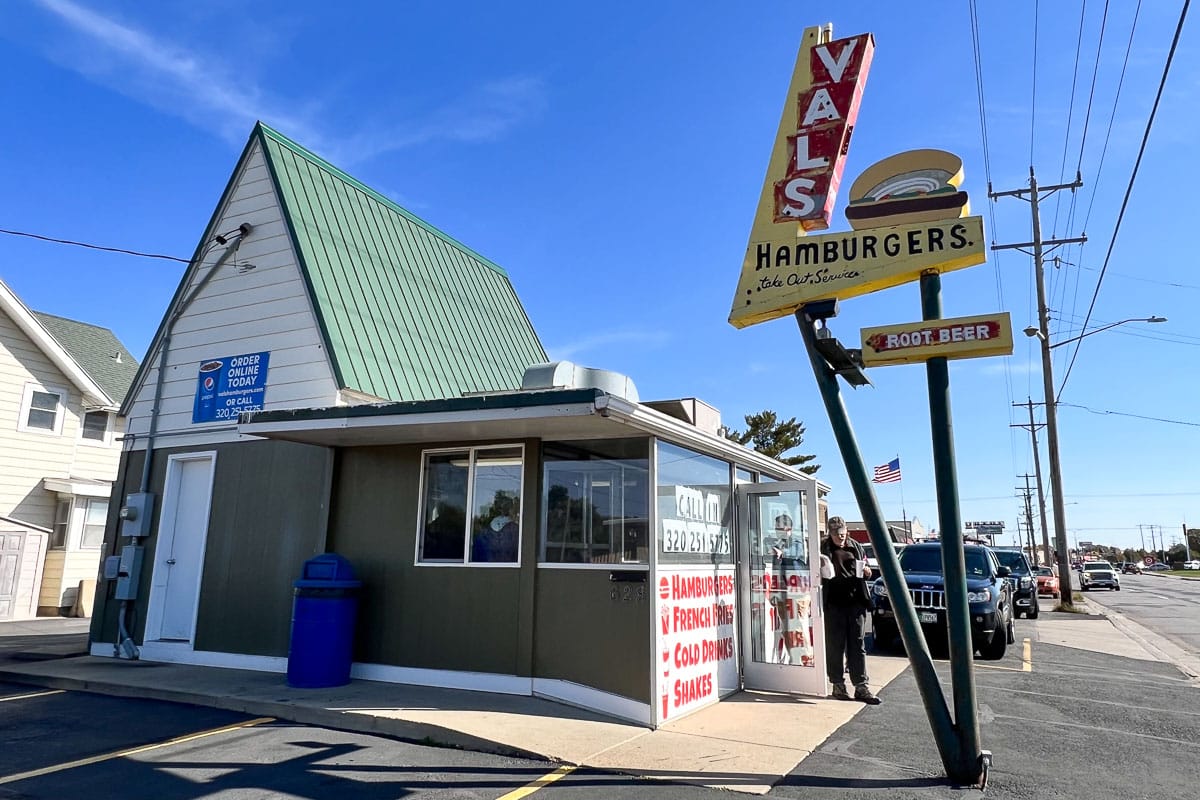 Contribute
There are more ways to contribute to environmental causes and offsets that can be covered here. One simple way to contribute to a solution is to purchase a carbon offset with your flight or tour. (Many companies offer this during the check-out process.) Carbon offsets can take many forms, with investments going to tools that will reduce or replace harmful greenhouse gas emissions. Those dollars might fund solar or wind energy or be directed to reforestation, agriculture projects, public or electric transport, or even retro-fitting buildings for more energy efficiency.
Our advice it to support a carbon offset organization or environmental foundation that's meaningful to you personally, and stay with it, whether you are traveling or not. We promote the Adventure Travel Conservation Fund because we appreciate their management. Any reputable organization protecting clean water is high on our list, too.
Bonus for Responsible Travelers: Downsize at Home
Responsible travel habits don't need to be left on the road. Given our traveling lifestyle since 2010, we've opted to reduce our footprint at home. For several years we didn't own a home or a car (freedom!). Now we own a townhome half the size of and much more energy efficient than our previous home. We now own one car, and have no intention of adding another. We've carried some travel habits home, like walking and biking more, and using public transit. We manage our home's HVAC systems from our phones, to keep heating, AC, lighting and security efficient while we are home and away.
Finally, don't get so discouraged that you abandon your individual efforts. Any of these steps toward more responsible travel seem tiny, but you are building good habits and influencing others. Have a good trip.
Check out our our 50 Favorite Travel Tips, including many that will reduce the environmental impact of your travels.
Travel Planning Resources
Looking to book your next trip? Use these resources that are tried and tested by us. Flights: Start finding the very best flight deals by subscribing to
Thrifty Traveler
. Book your Hotel: Find the best prices on hotels with
Booking.com
. Find Apartment Rentals: Find the cheapest prices on apartment rentals with
VRBO
. Travel Insurance: Don't leave home without it. We recommend
Allianz Travel Insurance
. Need more help planning your trip? Make sure to check out our
Resources Page
where we highlight all the great travel companies and products that we trust. See all of the gear and books we like in one place on our
Amazon shop
.