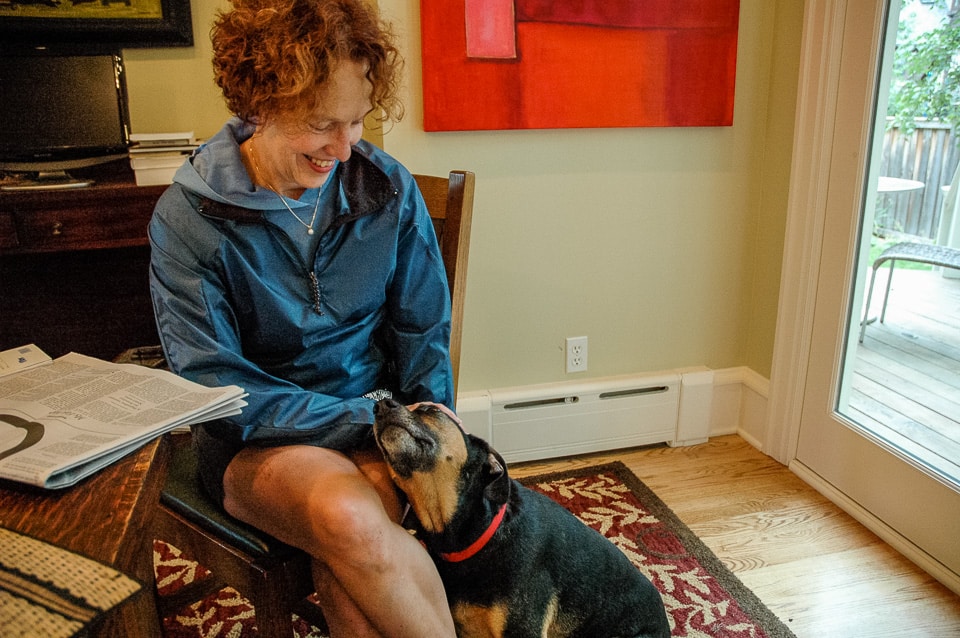 When you're planning your vacation, finding the perfect spot to go is just one part of the equation. If you have a dog, you'll also need to make arrangements for their care while you're away – unless you are taking them with you, of course.
Leaving your dog behind when you travel can be stressful for you both. Ensuring their comfort and safety in your absence is a priority. But where do you start?
Here are a few tips and tricks for pet parents to make travel planning with your pup easier. From selecting an appropriate caregiver, making your pup comfortable in a new environment, to staying connected while you're away, and transitioning your pet back into routine after your return, this guide covers it all.
Some posts on Travel Past 50 may contain affiliate links. If you buy something through one of those links, we may earn a small commission. As an Amazon associate, we earn from qualifying purchases.
Let's start exploring how you can be away, yet keep your dog's tail wagging with joy!
Choosing the Right Care Option For Your Dog
There are plenty of options for you to choose from when it comes to caring for your pup whether you are going on vacation or just a short road trip. The best option is the one that works best for you.
Depending on where you live and what type of getaway you are planning, any one of the following choices might be a great fit.
Options For Dog Care Inside Your Home
In-home care offers a great alternative to traditional boarding facilities. Arranging for someone to take care of your dog at home allows them to stay in a comfortable and familiar environment.
Professional Pet Sitter
Hiring a professional pet sitter is one of the most popular in-home care options. A reputable pet-sitting service will be licensed, insured, and bonded.
Typically, pet sitters come to your home at scheduled times throughout the day to feed, walk, and play with your pet. Depending on the service provider, they may offer grooming services, doggy daycare, or even overnight stays at your home.
To find a professional dog sitter in your region, check your local classifieds or do an online search for pet-sitting services. There are a number of pet-sitting registries available online, such as Pet Sitters International, the National Association of Professional Pet Sitters, and Wag!.
Live-In Pet Sitter
Some pet sitters offer live-in services where they stay at your home throughout your absence, providing 24/7 care. This option can be especially comforting for dogs who are used to constant companionship, those that suffer from separation anxiety, or those that do not do well in new places.
House Sitting
Another in-home option is house sitting – hiring someone to stay in your home and care for your pet 24/7 while you're away. Plus, there is the added benefit of having your home cared for as well!
House sitters are not professional pet sitters, but this arrangement can still work if the house-sitter is familiar with caring for animals, or has experience with dogs specifically.
Like pet sitters, you can search for a house sitter in your area by checking local classified ads, or there are online registries such as Trusted Housesitters.
Family Member or Friend
If you know someone reliable, willing, and able to care for your pet in your absence, then having a family member or friend take care of them can be a great option.
Make sure they are comfortable with the tasks associated with caring for your pet and that they are familiar with your dog's routine, feeding schedule, and any special requirements.
Neighborhood Pet Exchange
Coordinate with other pet owners in your neighborhood. You can take turns caring for each other's pets while traveling. This option can offer a sense of community and reduce pet care costs.
Local Teenagers or Pet Enthusiasts
Another option is to hire responsible local teenagers or pet enthusiasts who are experienced in dog care. This option can be more budget-friendly for short periods such as for a business trip.
Teens who have dogs themselves or have demonstrated responsibility and an affinity for pets can be a good match for this task.
Always check with their parents if you're considering hiring someone under 18. It's important to obtain their consent and discuss any issues related to liability.
Boarding Options For Dog Care Outside Of The Home
Finding dog care outside of your home is necessary if your dog is one of those that cannot be left alone inside your home for any length of time, or if you are not comfortable with having someone stay or visit your house to look after your dog.
They may also be the preferable option if you are going to be away for a long time, as it ensures your dog is always being supervised in a safe environment. Fortunately, there are plenty of different options for boarding outside of the home as well.
Boarding Kennels
A boarding kennel, often referred to simply as a kennel, is a dog boarding facility designed to provide 24-hour care for dogs when their owners are unable to look after them.
Kennels are typically equipped with individual enclosures or kennels for each dog, or there may be enclosures where multiple dogs from one household can stay together.
Staff at boarding kennels ensure that dogs receive proper feeding, exercise, and social interaction, making it a safe and supervised environment for pets. Some kennels offer additional services like grooming, training, and playtime to enhance the overall well-being of the dogs in their care.
Doggy Daycare
Doggy daycares do not offer 24-hour care, but they can be a good option if you happen to have someone to look after your dog in the evenings but not during the day.
A doggy daycare is a facility with staff and play areas, providing supervised activities for dogs while their owners are away during the day. They generally do not have individual enclosures for each dog, but instead keep dogs together in groups. They are a great place for dogs to interact and play with other pups in a safe environment under the watchful eye of professionals.
The important thing to remember about doggy daycare is that your pup must be well-socialized, non-aggressive and not have significant behavioral issues to be at a daycare, so it is not suitable for all dogs.
Pet Hotel or Pet Resort
If you're looking for more luxury accommodations for your pooch, a pet hotel or resort is a premium boarding facility for pets, offering a lavish and comfortable environment that goes beyond the services provided by traditional kennels.
These upscale resorts typically feature spacious and well-appointed suites, gourmet dining options, daily activities, spa and grooming services, and even webcams to allow owners to check in on their pets. With premium service, naturally, comes a premium cost.
In-Home Dog Sitters
Some professional dog sitters offer in-home boarding services, where your dog stays at the sitter's own home. This can provide a more comfortable and personalized experience for your dog compared to traditional kennels.
This may be a preferable option for those pets who get stressed in kennel environments. It is also a great option for dogs who need more individualized care and attention than what boarding kennels can provide.
Family Member or Friend
If you know someone who can care for your pet but is unable to look after them in your home, perhaps they are able to take care of them in their home.
Make sure to discuss the responsibilities associated with caring for your pet and that they are familiar with your dog's routine, feeding schedule, and any special requirements.
Veterinarian Boarding Services
Your veterinarian may also offer medical boarding services. This is a great option for elderly pets or those with a medical condition. Veterinarian staff can monitor your pet's condition and make sure they receive any necessary medication or treatments while you're away.
Veterinary staff are trained to handle unexpected emergencies, so you have added peace of mind knowing that your pet is being cared for by qualified and experienced professionals.
Things to Consider When Choosing Dog Care Options
Choosing the right care for your dog when you're not around is important, and there's no one-size-fits-all answer. Figuring out what's best for you and your dog might feel overwhelming. Here are some simple tips to help you decide:
Understand Your Dog: Consider what your dog's needs are and what it is that makes them happy. Some dogs love making new friends, while others like familiar surroundings. Dogs who aren't social or are aggressive might not be a good fit for doggy daycare or kennels.
Health of Your Dog: If your dog needs special care or has health problems, find someone who can manage these needs, like giving medicine.
How Long You'll Be Gone: Think about the length of your trip. A friend or family member might be okay for a short trip. For longer trips, you might need a professional dog sitter or a facility dedicated to housing and caring for dogs.
Money Matters: Different care options have different prices. Make sure you can afford your choice.
Check Out the Place: If you're choosing a kennel or pet sitter, visit them first. Make sure it's clean, safe, and a place where your dog will be comfortable.
Feedback and Reviews: Ask for references or look up online reviews to see what others have experienced with the caregiver or facility.
Follow Your Instincts: Choose someone or a place where you feel okay leaving your dog.
Chat With the Caregiver: Be open about your dog's routine, likes, and dislikes. Good conversation helps make sure your dog gets what they need, and provides you with the reassurance that they will be in good hands.
With a bit of thought and planning, you can find the best care for your dog when you're away. It could be a family member, friend, professional dog sitter, or kennel.
And, with all these choices, you don't need to feel bad about leaving your pup behind while you take that well-earned vacation.
Planning Your Dog's Care While You Are Traveling
Besides finding a suitable caregiver or facility, there are some other things that you should plan ahead of time to make sure your pup has a safe and happy stay whether it's at home or somewhere else.
Meet the caregiver ahead of time
The first time you use a dog sitting service, arrange for a meet and greet with the caregiver beforehand. This allows for an opportunity to discuss the various aspects of care and get comfortable with the person who will be in charge. If your pet requires medications, make sure they are comfortable with giving them to your dog.
For kennels, visit the facility ahead of time to check out their facility and make sure it looks clean and suitable. Make sure that wherever you leave your pup is secure and safe, especially if it's a home-based care option.
Leave detailed instructions
Make sure both you and the caregiver are clear on the care that is required. Discuss your dog's feeding schedule, medication needs, daily activities such as walking or playing, and any other special instructions for caring for your pet.
It's always a good idea to leave a written list of instructions for the caregiver or staff so that your expectations are clear. This should include details on when and how often your pet needs to be exercised, fed, and given any medication.
Pack the essentials ahead of time
If care is outside of your home, pack a bag with all your pup's essentials – food, toys, treats, medications if needed, and any other items that will help them feel comfortable. Make sure to pack extra in case your return home is unexpectedly delayed.
If care is inside the home, leave food, treats, grooming supplies, and medications together in one location and make sure the caregiver knows where to find them. You will also want to make sure they are out of your pup's reach – you wouldn't want them eating everything up in the first day or two!
Make sure vaccinations are up to date
You will also need to make sure your dog is up to date on all its vaccinations. Most pet boarding facilities and sitters will require proof of vaccination before accepting them into their care.
Dog identification
Make sure your dog has proper identification. Ensure their collar has an up-to-date ID tag with your contact information, and consider getting your dog microchipped if they aren't already.
Provide contact information
You should also provide contact information in case the caregiver needs to reach you. This includes your name and phone number, the phone number and address where you will be staying, and any other relevant contact information.
Provide emergency contact information as well, such as a friend or family member who can be reached if you are out of touch, and your veterinarian in case your dog has a medical emergency.
Safety check
If your dog will be cared for in your home with a pet sitter dropping by during the day, double-check the safety and security of the environment where your dog will stay before you leave. Remove hazards and ensure gates, fences, and doors are secure.
Confirm price and payment method
Finally, be prepared to pay for the services you are receiving. Ask about payment methods ahead of time so there is no confusion or misunderstanding when it comes time to settle up.
Tips For Making Your Dog Comfortable While You Are Away
Whether you are leaving your dog with a friend, a pet sitter, or a kennel, there are a few things that you can do to ensure their stress-free stay while you're away.
First of all, make sure your pup is comfortable in the space they will be staying in. If possible, leave them with some items that smell like you, such as a blanket or piece of clothing, to help them feel more at ease in unfamiliar surroundings.
If your dog is one of those who is anxious and stressed in unfamiliar places, do your best to have your dog stay in a familiar environment, such as your home or a trusted friend's home. This can go a long way in reducing anxiety.
If the care is taking place outside of the home, bring along some familiar toys or chews for your pup to enjoy. It will make them feel more comfortable and distracted from being away from you. Bringing their bed from home will also make them more comfortable.
Try to have the caregiver stick to your dog's regular schedule as closely as possible. This includes feeding times, walks, and bedtime. Consistency helps them feel secure.
Tiring your dog out before your departure can also help by giving them lots of exercise and mental stimulation before your departure. A tired dog is often a calmer and more content one.
Finally, make sure the caregiver is aware of your dog's personality and behavior. A good discussion beforehand can help ensure that your pup has all the needs met during their stay away from home.
Staying Connected
With the many ways we have of staying connected these days, there's no reason why you can't use technology to keep an eye on your pup while you are away.
You can set up webcams or video chat in your home using a smartphone app so you can check in on your best friend whenever you want. This is a great way to get peace of mind and make sure that your dog is happy and healthy while you are away.
Another option is monitoring devices, such as activity trackers or GPS collars. These allow you to keep tabs on your dog's activity level and location, reassuring you that they are safe and sound.
Many pet-care services offer apps or websites where you can view updates from the caregiver about your pup, including photos and notes. Ask your care provider if they have these options available for you.
Returning Home
Transitioning your dog back to your regular routine after returning from a trip is important to help them readjust comfortably. They may be especially excited or anxious to see you, so be ready with lots of patience and extra love.
To begin, reintroduce their schedule gradually. Start by reestablishing their daily routines, including feeding times, exercise sessions, and playtime, which can provide a sense of predictability and security.
Slowly ease back into any training regimens or habits they had before your trip, making sure not to overwhelm them with sudden changes.
Consider incorporating special treats and activities to reinforce the positive experience of your reunion. Offer them their favorite treats, toys, or a new, exciting activity they enjoy, such as a long walk or a visit to a favorite park.
This not only enhances the bond between you and your dog but also associates your return with happiness and pleasant experiences.
Thank your caregiver
Additionally, expressing gratitude to the caregiver who looked after your dog during your absence is a thoughtful gesture. Consider leaving a thank-you note expressing your appreciation for their care and providing any feedback on your dog's stay.
If your budget allows, you can also offer a token of appreciation, such as a small gift or payment, to show your gratitude. In some situations, tipping your pet sitter may be expected. Be aware that not tipping a pet sitter may send a message that you were displeased with their service.
Expressing your thanks not only acknowledges the caregiver's efforts but also maintains a positive relationship for future care arrangements. If the caregiver was a friend or family member, you might even consider offering to reciprocate the favor by helping care for their pets in the future.
Conclusion
In essence, ensuring your dog's well-being while you're away requires thoughtful planning, effective communication, and careful consideration of your pet's needs and habits.
From choosing the right caregiver to staying connected and making the transition smooth upon your return, every step contributes to a stress-free experience for both you and your beloved pet.
By taking into account the advice outlined in this guide and doing a little research into dog care options in your area, you can have peace of mind that your fur baby is receiving the best care while you're away.
Happy travels!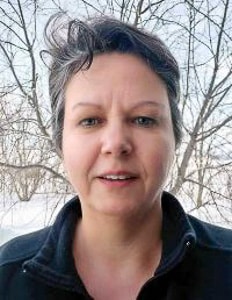 About the Author: Dr Wendy Wilkins, DVM, PhD, is a seasoned veterinarian and epidemiologist, boasting 25+ years across clinical practice, research, academia, and regulatory veterinary realms. She is also the editor and a content creator for Cat BYTES, a website committed to making sure pet owners get the information they need in a way that is factual, accessible, and easy to understand.
Travel Planning Resources
Looking to book your next trip? Use these resources that are tried and tested by us. Flights: Start finding the very best flight deals by subscribing to
Thrifty Traveler
. Book your Hotel: Find the best prices on hotels with
Booking.com
. Find Apartment Rentals: Find the cheapest prices on apartment rentals with
VRBO
. Travel Insurance: Don't leave home without it. We recommend
Allianz Travel Insurance
. Need more help planning your trip? Make sure to check out our
Resources Page
where we highlight all the great travel companies and products that we trust. See all of the gear and books we like in one place on our
Amazon shop
.