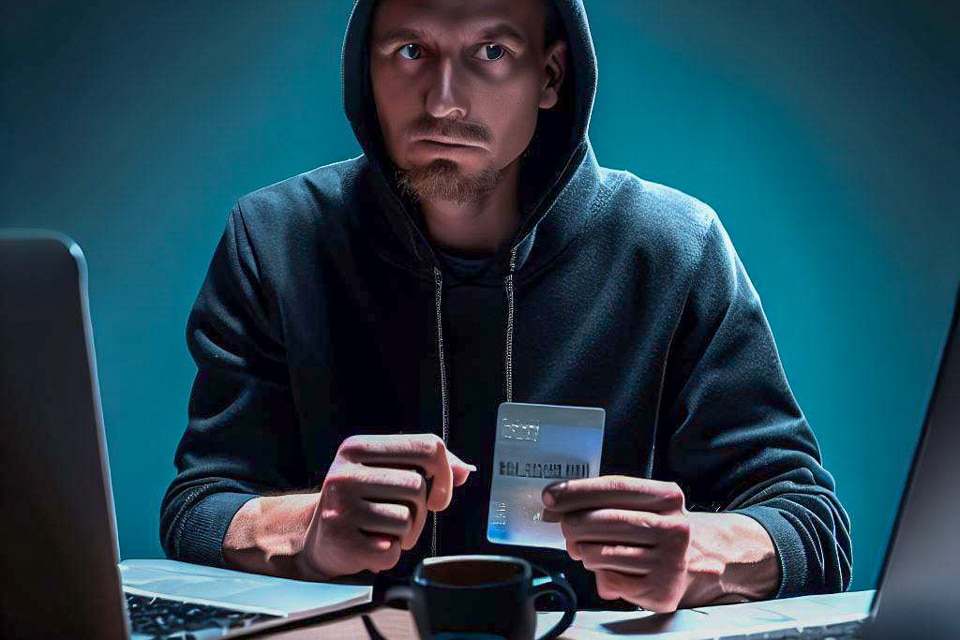 Unfortunately, as you can read every day, identity theft is a growing problem. Given the amount of living we all do in the online world, it is a danger we all face.
However, there are lots of things you can do to make it much harder for thieves to get hold of your identity and all your financial accounts.
Here's a list of things we do, especially when we're traveling, to protect our identities.
Don't carry your Social Security Card
Rule number one is don't carry anything with you that has your Social Security Number on it. If a thief gets a hold of that, along with your driver's license with your name and address, he's 99 percent on the way to stealing your identity. There is absolutely no reason to carry your Social Security card. Leave it at home.
Secure your mail
Have your mail held when traveling
If you are going to be away from your mailbox, request that your mail be held. The hold can be for 3 to 30 days and is free. If you're going to be gone longer than 30 days, you will have to forward your mail to a trusted friend, or set up a post office box. Also, ask a neighbor to keep an eye on your porch for any packages or junk circulars you might receive and hold them for your return.
An overflowing mail box or packages on your porch is an advertisement that you're not home, and that could result in another kind of theft.
Sign up for USPS Informed Delivery. You'll get a daily email with images of the items that should be delivered to you. So, if something is missing, you'll know.
Watch for a change of address notice
The USPS will send a Mail Validation Letter to the new and old address if you ask for an address change. If you get one of these but haven't requested a change, call the number on the form immediately. This is an obvious sign your identity is threatened.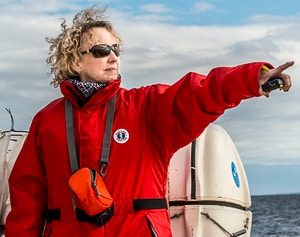 Want more tips like these?
Join the 3000 other travel enthusiasts getting our best advice right in their inbox.
Opt out of junk mail
This is especially important for those offers to open bank accounts, credit cards, and credit lines you get in the mail.
OptOutPrescreen.com is a service operated by the major credit reporting agencies. You can register there to stop all the offers of credit you get in the mail – other than from companies you are already doing business with. (If you want to stop those, you have to contact them directly.)
By registering at OptOutPrescreen.com, you stop unsolicited offers of credit or insurance, which are some of the easiest ways for someone to steal your credit. This website makes it so that you don't get credit offers for five years (or permanently, if you use a mail-in a form you print.)
(If you want to stop other junk mail, Catalog Choice is a good option.)
Consider a post office box
Chances are, your mail box is probably a box with an unsecured lid, right? Mail often sits there for a while while before you retrieve it and is an easy opportunity for thieves.
The ultimate defense against this is to use a Post Office box. That's exactly what we did for years when we were traveling full time. If you don't want use it for all your mail, you could just use it for your financial accounts so that none of that sensitive correspondence is at risk. So, whether it's your monthly bank and brokerage statements, or unsolicited offers of credit, you're protected.
Create a separate secure email account
And, while you're thinking of segregating your physical financial mail, you might also consider setting up a second secure email account that you only use for your financial dealings. If you do that, set up a completely separate email account. Do not forward it to your main account or you defeat the purpose.
Only use your secure email address for accounts where high security is essential, e.g. banks, brokers, etc.
Only use your secure email in your strict circumstances.
Log in to that secure account only when you'd access the underlying financial accounts, that is, from home. If you have to do it from elsewhere, use a VPN. Try to avoid doing it from any public WiFi network.
Never forward your secure email to your unclassified email.
Use a very strong password. Preferably a password manager like 1Password, which is what we use.
Turn on two-factor authentication for your financial accounts
This will involve turning this feature on separately for all your accounts. There are basically two ways to set this up: either by requiring the financial institution to email or text you a unique code every time you log in, or by using an authorization app such as Authy or Google Authenticator on your smart phone. It's easy to do. Don't skip this step. It will keep people out of your accounts even if they get your login information.
Monitor your credit
If identity theft occurs, it will always involve your credit reports.
Review your credit reports
Luckily, most of my credit cards have free credit reporting included and they even email me whenever my FICO credit score changes. Applying for a new credit card – which is probably the first thing an identity thief will do – will cause an immediate effect on your credit score. So this is the best way to keep an eye on things.
Another way is through Annualcreditreport.com which gives you access to your credit reports from all three credit reporting agencies. Currently, you can get a free report weekly, but that benefit is scheduled to expire at the end of 2023. After that, consider setting up a cascading check of one of the credit bureaus every four months. (You'll be allowed one free check per bureau per year.) That will allow you to get three free checks per year.
Set up fraud alerts
If you suspect fraud, you can set up fraud alerts at the three credit bureaus. These last 90 days by default, but if you can prove you're the victim of identity theft, you can set an alert for seven years.
Here are the links to set up a fraud alert:
You only need to report to one bureau, as they will all pass on the alert to the others.
Set up free credit monitoring
All of the credit bureaus offer free monitoring. Here are the links to set up monitoring.
Monitor your credit scores
Several credit cards offer credit score monitoring as a perk. Check to see if your card does. In general, your credit card company will email you if your score changes. That's an indication that someone has queried your credit. If it wasn't you, you know you may have a problem. You can also use a free service at Credit Sesame or Credit Karma to check your credit score.
Freeze your credit reporting
This is kind of a last resort if you think you are under attack. When you freeze your credit reporting, it will prevent anyone from opening a new account in your name – including you. If you do want to apply for credit, you'll will have to unfreeze your accounts, which can be an involved procedure. Be sure you check out procedures for removing the freeze before implementing it.
Here are links to freeze your credit:
Set credit card transaction alerts
You can do this with most credit cards. With some, like my Amex card, the default amount for getting a text is $500, but with most cards you can set the limit to whatever you want. If you don't mind getting a text for every transaction, you can set the limit as low as you like. Like $1. Then you'll know right away if someone has compromised your credit card.
Number lock your mobile phone number
All mobile phone providers allow you to flick an app switch and prevent anyone taking control of your mobile phone number and moving it to another provider, which is a trick identity thieves will use to receive your two-factor authorization texts. Check your phone provider app and be sure this feature is enabled. This feature is usually not enabled by default. You can always remove it yourself if you change phone providers.
Here is how you can enable this the account takeover protection feature at T-Mobile, which is the phone provider we use.
When you're thinking of traveling, your first stop should be our Travel Resources page, where we list all the essentials you need to make your travels easier, cheaper, safer, and more fun.
We love traveling–with the right gear. We've gathered a lot of the stuff we use to make travel more pleasant and efficient all on one page. Shop our Travel Past 50 Amazon page to find our favorite gear. If you purchase something from the store, Travel Past 50, as an Amazon affiliate, may receive a small commission at no extra charge to you. Thanks.
We never leave home without our travel insurance. Nor should you. Search for the travel insurance from Allianz that best meets your needs, whether it be an annual plan or a single trip.
You can see (and buy prints) of most of our travel photos in one place on this page.
Note: This post and other posts on TravelPast50.com may contain paid or affiliate advertising links. As an Amazon Associate we earn from qualifying purchases.