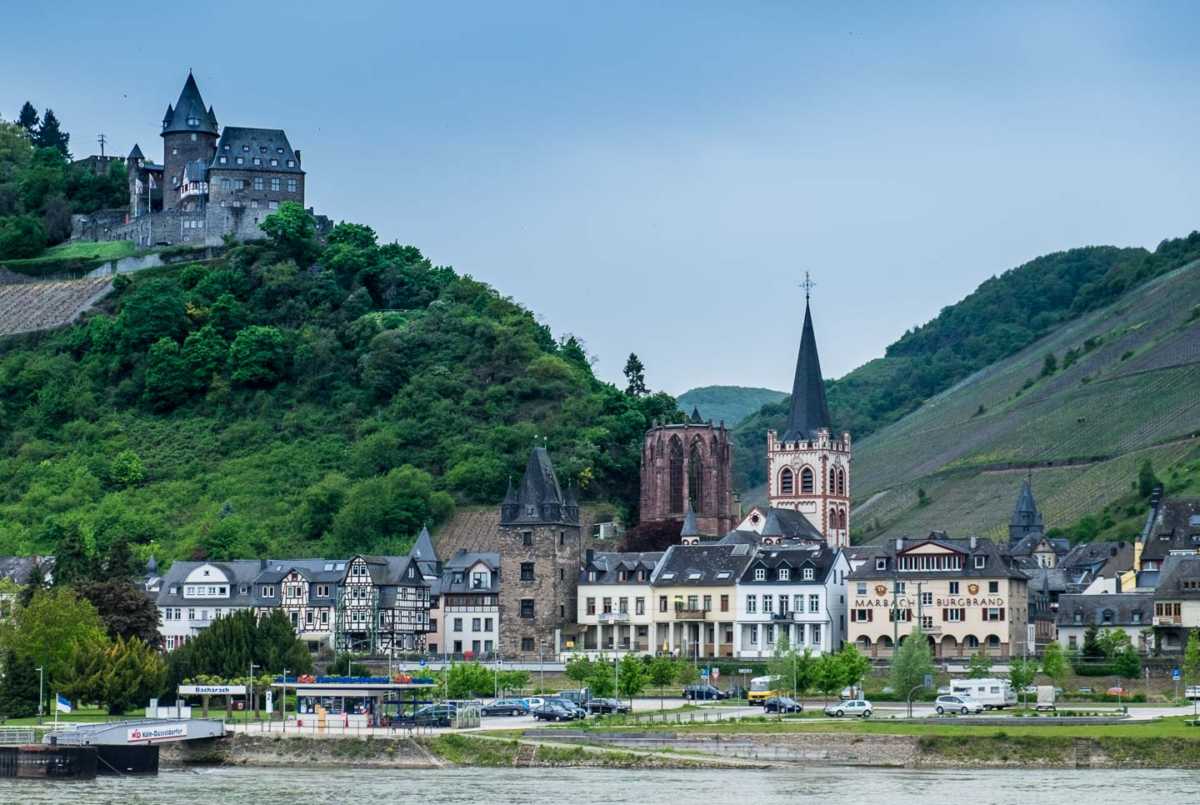 In May, 2017 we sailed a Rhine River cruise from Basel, Switzerland, north to Amsterdam with Viking River Cruises. Amazingly, this is our fifth river cruise, fourth with Viking, and we're surprised, even ourselves, at how much we enjoy these experiences.
What we appreciate in a river cruise is the combination of onboard relaxation and interesting shore excursions. Viewing the world from the unique perspective of the river is always alluring. (It reminds me of canoeing the Mississippi when I was young, marveling at how familiar places became suddenly exotic seen from the water surface.) But it's this blend of easy-going life on the ship with charge-ahead discoveries on shore that makes this type of travel appealing.
Vikings Cruise's Rhine Getaway cruise was a good example of shore excursions done right. Granted, the Viking Cruise Rhine itinerary's pace allows for little more than a survey course in local culture and history. But we appreciate the introductions and tend to return to places we like at another time.
The Viking Rhine River cruise touches on four countries: Switzerland, France, Germany, and the Netherlands. Maybe for this reason, the Rhine River Cruise Getaway offers more shore tour selections than other cruises we've taken. Most shore excursions are included, some are available for an extra fee. In this case, we even needed to make some tough decisions between conflicting opportunities. Here are tours we took and want to recommend to you.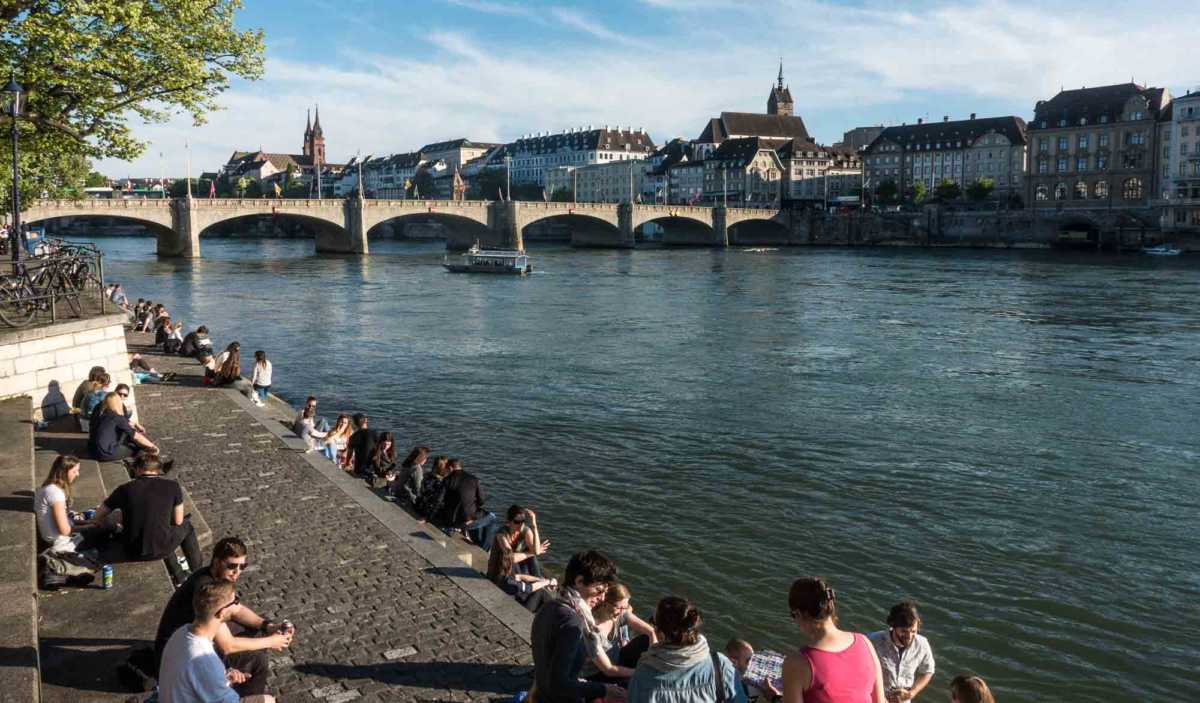 Basel (four days on our own)
We don't generally book the extension tours, but we do love to arrive a few days early and explore on our own.
The Basel airport allows you to exit to France or to Switzerland, so choose your ATM machine accordingly. We stayed at an AirBnB in Basel for four nights, walked and walked, made good use of the trams and buses, and took in the Town Hall, the Museum of Fine Arts, and a couple good meals. A highlight for us was enjoying a sunny spring day along the river with tons of people doing the same. Check out the helpful Basel tourism site before you go, get the worthwhile BaselCard City Pass, and you'll have an easy time getting around. (Hotels offer transit passes, too, at no charge.)
Tip: if at all possible, arrive early and be rested in the proper time zone before your cruise starts.
Some of our choices from the list of Viking River Cruises optional excursions:
Breisach, Germany (walking tour on our own)
This historic town of Breisach on the German side of the Rhine was one of the little surprises we'd never have discovered outside this cruise approach. Check out Tom photo essay of our morning in Breisach. While we enjoyed our stroll, most others went on an included tour to the Black Forest by bus.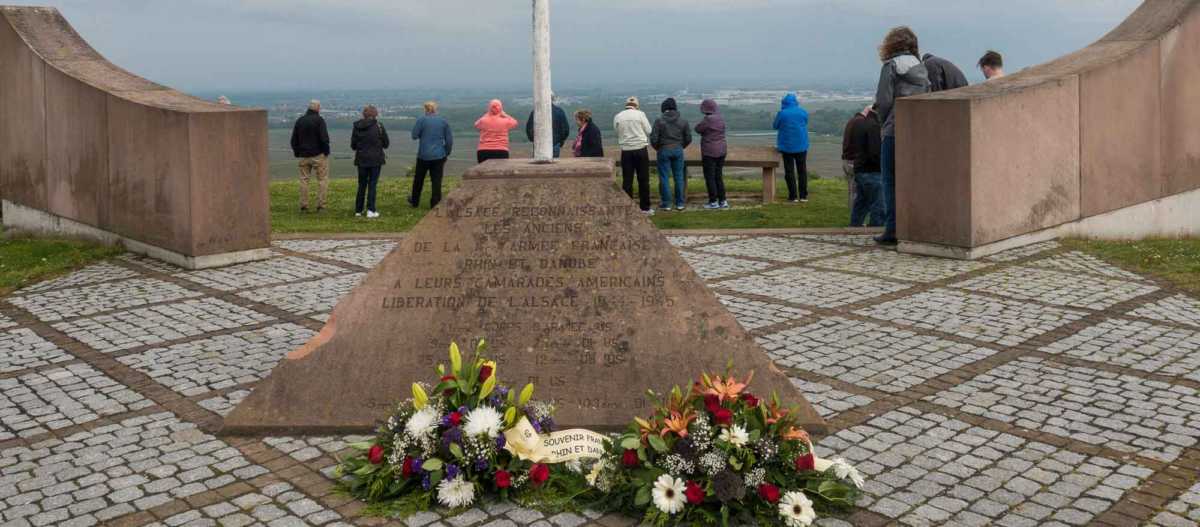 Colmar Pocket (optional WWII tour)
Also from our dock in Breisach, an afternoon excursion to the town of Colmar (France) was included. We chose instead this optional tour because we'd visited the town of Colmar before, and because we knew Tom's Dad had fought and been wounded in the long battle at Colmar. Our guide, Malcolm, was exceptional, both knowledgeable and passionate. It was especially impressive to see the vast landscape of the valley, and understand that soldiers were totally exposed in the open winter landscape. The villages, just a couple kilometers apart, are still marked by church spires that served as the lookout and sniper perches. We visited the site of Audie Murphy's one-man stand and spotted children playing in a park nearby as our guide described the details of that heroic event. It wasn't lost on anyone that we were being treated to this history on Victory in Europe (VE) Day, May 8.
An interesting side note to our Colmar excursion: US Army Lieutenant Audie Murphy won the Medal of Honor for his heroic one man stand against a German counter attack at Colmar. He went on to become a movie star, based on the popularity his medal garnered him after the war.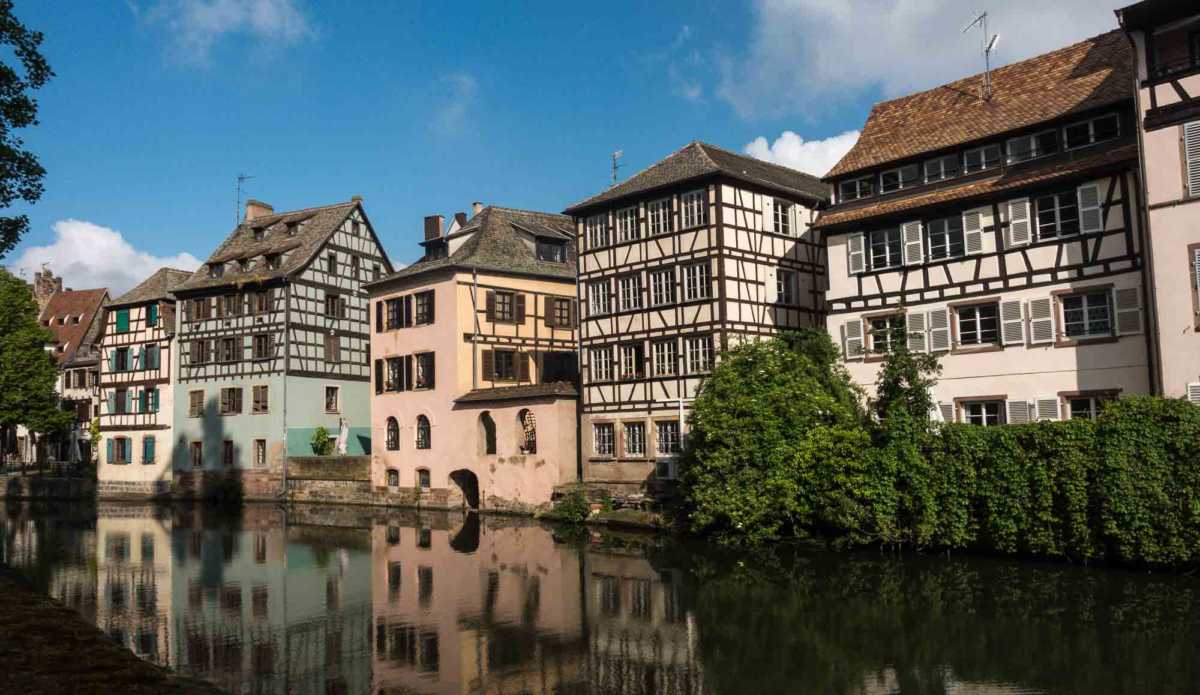 Strasbourg (included walking tour plus optional Alsatian Wine tour)
One of our favorite European cities, we didn't mind retracing our steps to see this town center again. The cathedral is one of the world's best and our guide here was very good, walking us through interesting streets while narrating the historic importance of the Alsatian city here on the border of France and Germany. For those who wanted more time on their own, shuttles ran between the ship and center city throughout the afternoon.
Of the two optional tours in Strasbourg, I chose the Alsatian Winery visit, and was educated and enticed by the tasting at Robert Blanck winery, details here. Good choice, Kris.
Tom took his typical cathedral tour in Strasbourg, and I have to say that on this visit, and a previous one, he came away with some pretty good photos.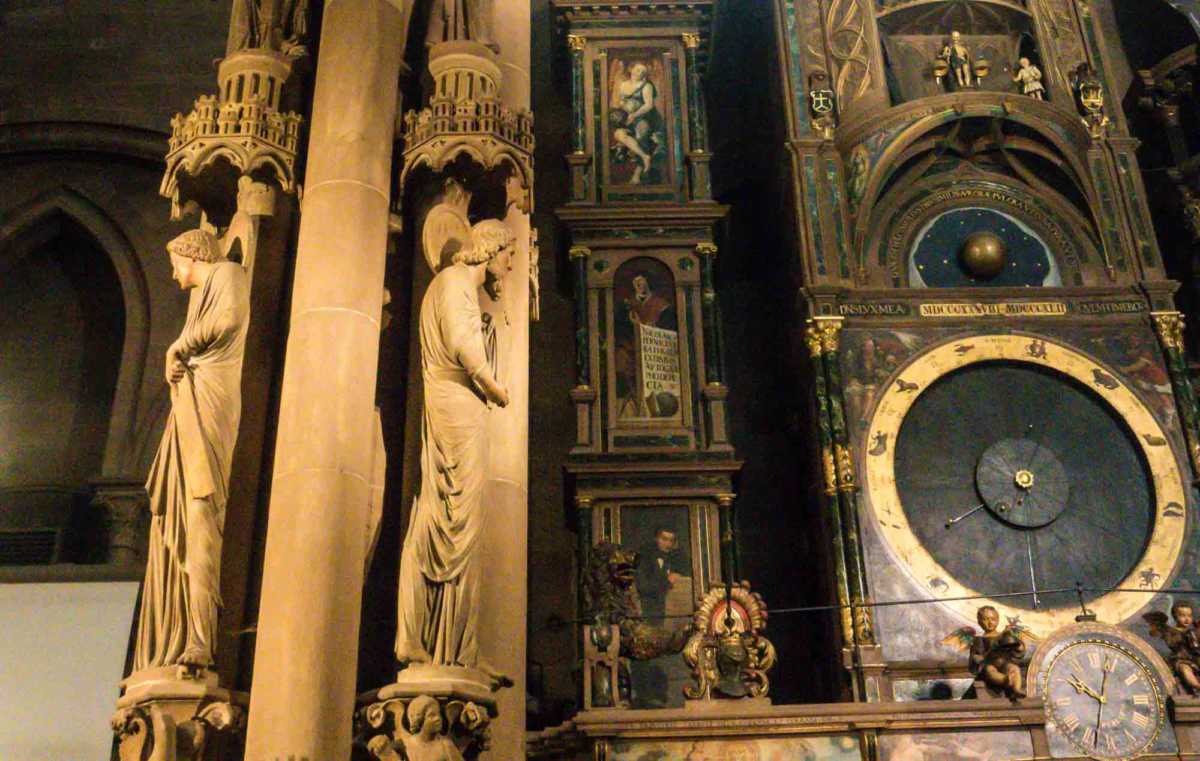 Heidelberg/Our Day Off (we skipped this included tour)
Guests reported they'd have liked more time on their own to walk the old town. It's a gorgeous city, but we'd visited recently, so we took the day off and enjoyed the views from the river while catching up on work. Later, in Rüdesheim, we disembarked to stretch our legs. (Others had opted for wine tasting dinner choices on shore). Nothing in Rüdesheim tempted us, so we returned to our ship for dinner and were then treated to a glass-blowing display on board by a local artisan. Yes, I made a purchase, how convenient.

Tip: Don't feel you have to do it all. Skip out of shore excursions for at least half a day and enjoy the ship. Watch a movie, read a book, or sit on the deck and do nothing.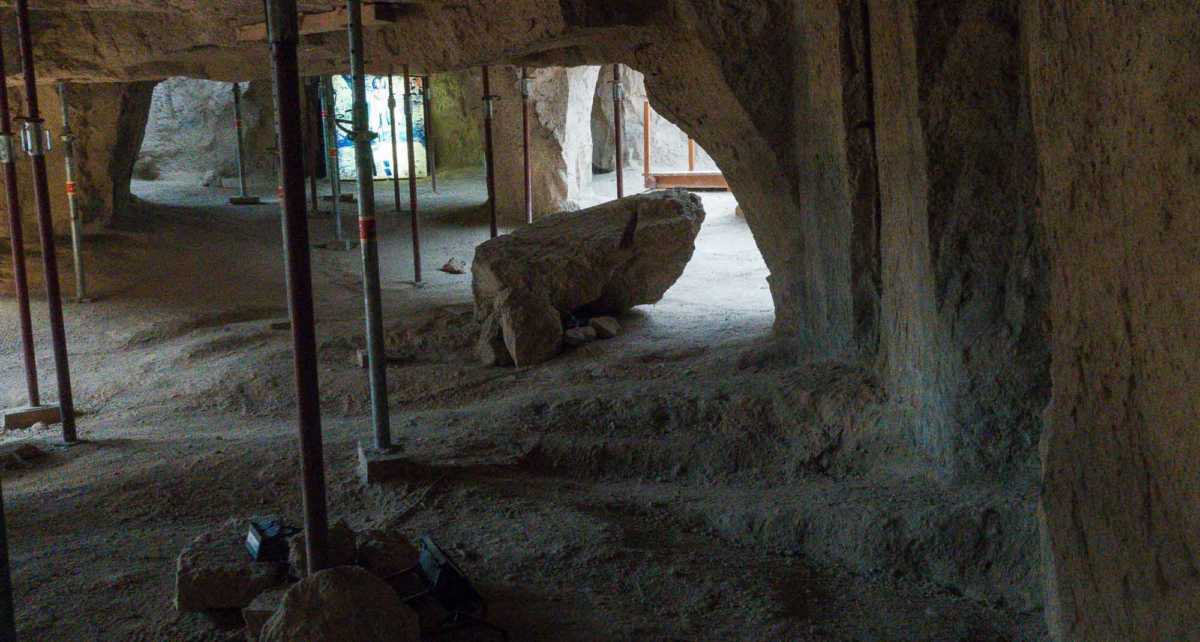 Middle Rhine (scenic cruising, plus optional Romans Along the Rhine tour)
After checking out the various castles along the middle Rhine as we sailed, we opted for the Roman Mine at Meurin excursion. It's a recent addition to Viking's menu of options, so it may not be sufficiently annotated in your brochure. But it's a really cool Roman mining site, partially excavated to show how and where Romans quarried building materials in the time of Augustus up through the Middle Ages. Hands-on exhibits demonstrate the mechanics devised for heavy lifting and everyday life: pulleys, cranes, construction and finishing tools, and mills. Recommended.
Others opted to visit the Marksburg fortress or walk around Koblenz.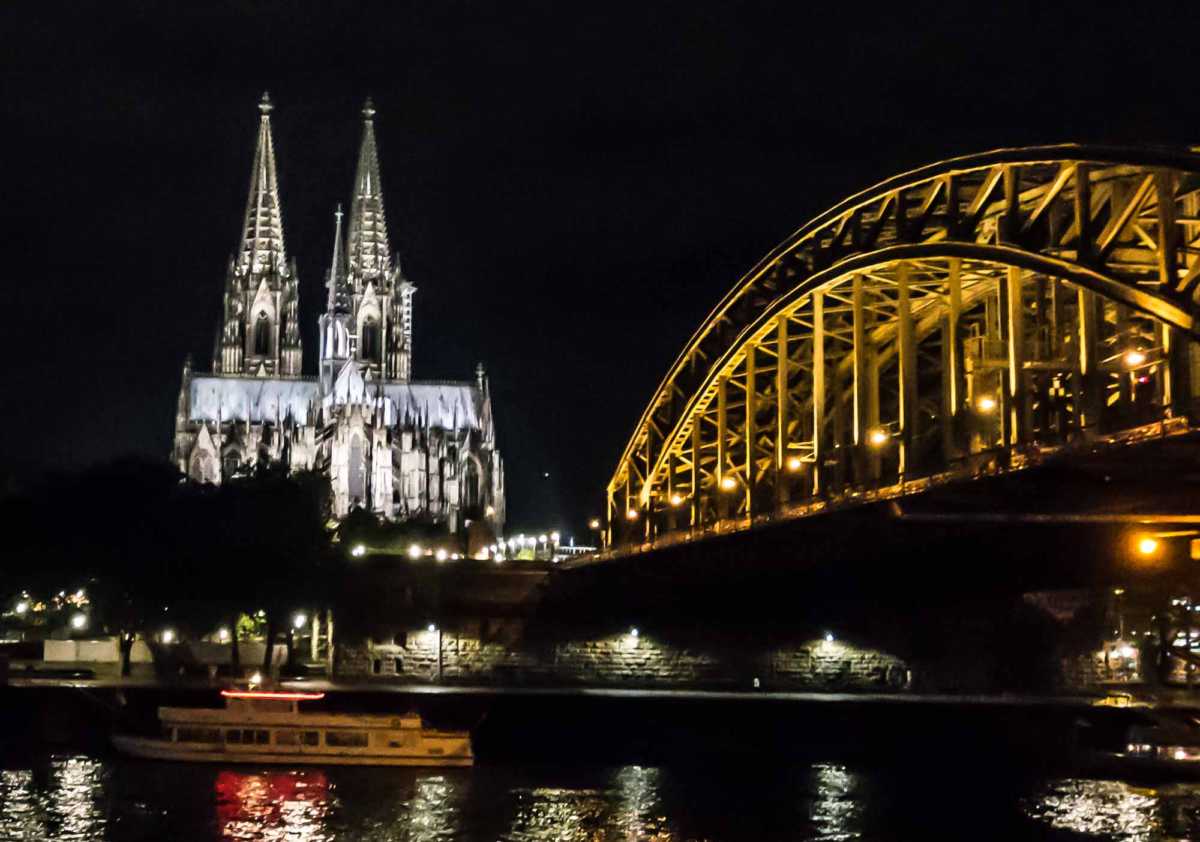 Cologne (included city tour; optional palace tour)
We were excited to visit Cologne for the first time, and again our Viking shore excursion guide was top notch. While Tom stayed around the ship and river banks of Cologne in the afternoon, I visited the UNESCO World Heritage Brühl Palaces, an optional tour of the 18th Century Augustusburg Palace and Falkenlust hunting lodge. I learned a thing or two about falconry, and enjoyed the country air, if not the Bavarian Rococo style.
Cologne has all the vibrance of a top university city, because it is. Based on our introductory tour, I hope to visit Cologne again next time I'm in Germany. There's more Kolsch beer to sample and more museums to visit, always.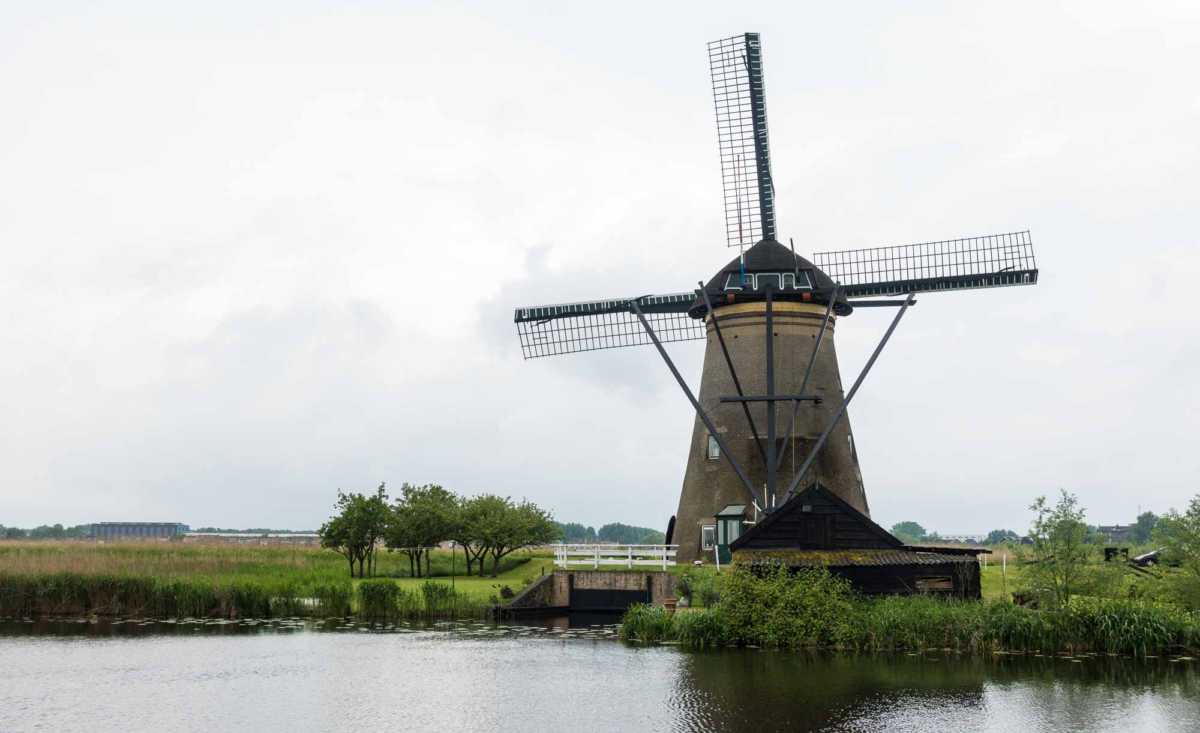 The Netherlands (included UNESCO Kinderdijk windmills tour)
By now our cruise was making its way through the canals, though it's hard to discern where managed rivers end and canals begin. This included tour of windmills exceeded expectations, as we could go inside the mills and see how the family/operators lived.
I'm sorry to have missed the optional Dutch Cheese Making tour. By all accounts it was a great tasting and a wonderful opportunity to chat with local producers.
Amsterdam
We finished by spending a few days on our own in Amsterdam.
Like other good river cruises, this Rhine Getaway by Viking offers great experiences on shore and well as on board. A variety of scenery, cities big and small, special selections of food, wine and beer tastings, and a range of cultural experiences: that's what we like–and why we keep coming back. We've been introduced to the Rhine and we'll draw on on these shore excursions as we plan future travel.
We were joined on the Rhine River cruise by a handful of other travel writers, bloggers, photographers and videographers. It's fun to see what everyone else brings to the party! We got a kick out of their company, and hope you'll enjoy their takes on Viking's Rhine River Cruise Getaway:
by Monte Mathews, Chewing The Fat
by Nancy Monson, More Time to Travel
by Sandra Gordon, Second Chance Travels
Albert Stumm, AAA Northeast (use zipcode 11530)
by Sher, Sher She Goes
Maarten Heilbron, YouTube Video
Lynne Harty, et al Vimeo Video
Note: We were hosted on this cruise by Viking River Cruises who did a fine job keeping us happy on board and ashore. Opinions expressed here are the authors' alone, and have not been reviewed, approved nor edited by Viking or any of these venues. Also, we extended our trip, starting in Amsterdam, with train travel to Germany and back to France provided by our friends at Eurail.

You can also get more Lowdown on Travel with Eurail here.
And here's more on our European river cruises with Viking on the Rhone River cruise and The Danube River Cruise. And, if you like, the Yangtze river cruise in China.
And you can read about our Russian river cruise with Viking, too.
When you're thinking of traveling, your first stop should be our Travel Resources page, where we list all the essentials you need to make your travels easier, cheaper, safer, and more fun.
You can also help yourself get ready for your travels by reading our Get Started Planning Your Trip Now page.
We love traveling–with the right gear. We've gathered a lot of the stuff we use to make travel more pleasant and efficient all on one page. Shop our Travel Past 50 Amazon page to find our favorite gear. If you purchase something from the store, Travel Past 50, as an Amazon affiliate, may receive a small commission at no extra charge to you. Thanks.
We never leave home without our travel insurance. Nor should you. Search for the travel insurance from Allianz that best meets your needs, whether it be an annual plan or a single trip.
You can see (and buy prints) of most of our travel photos in one place on this page.
Note: This post and other posts on TravelPast50.com may contain paid or affiliate advertising links. As an Amazon Associate we earn from qualifying purchases.