Capture the Colour is a travel photography contest sponsored by The Travel Supermarket. They're a British company, hence the spelling of color. The idea is to enter five photos, each illustrating a striking color. I've chosen some photos that feature (mostly) a small area of the specified color, rather than a big field. Maybe it's more dramatic that way. Maybe not.
Anyway, here goes.
Red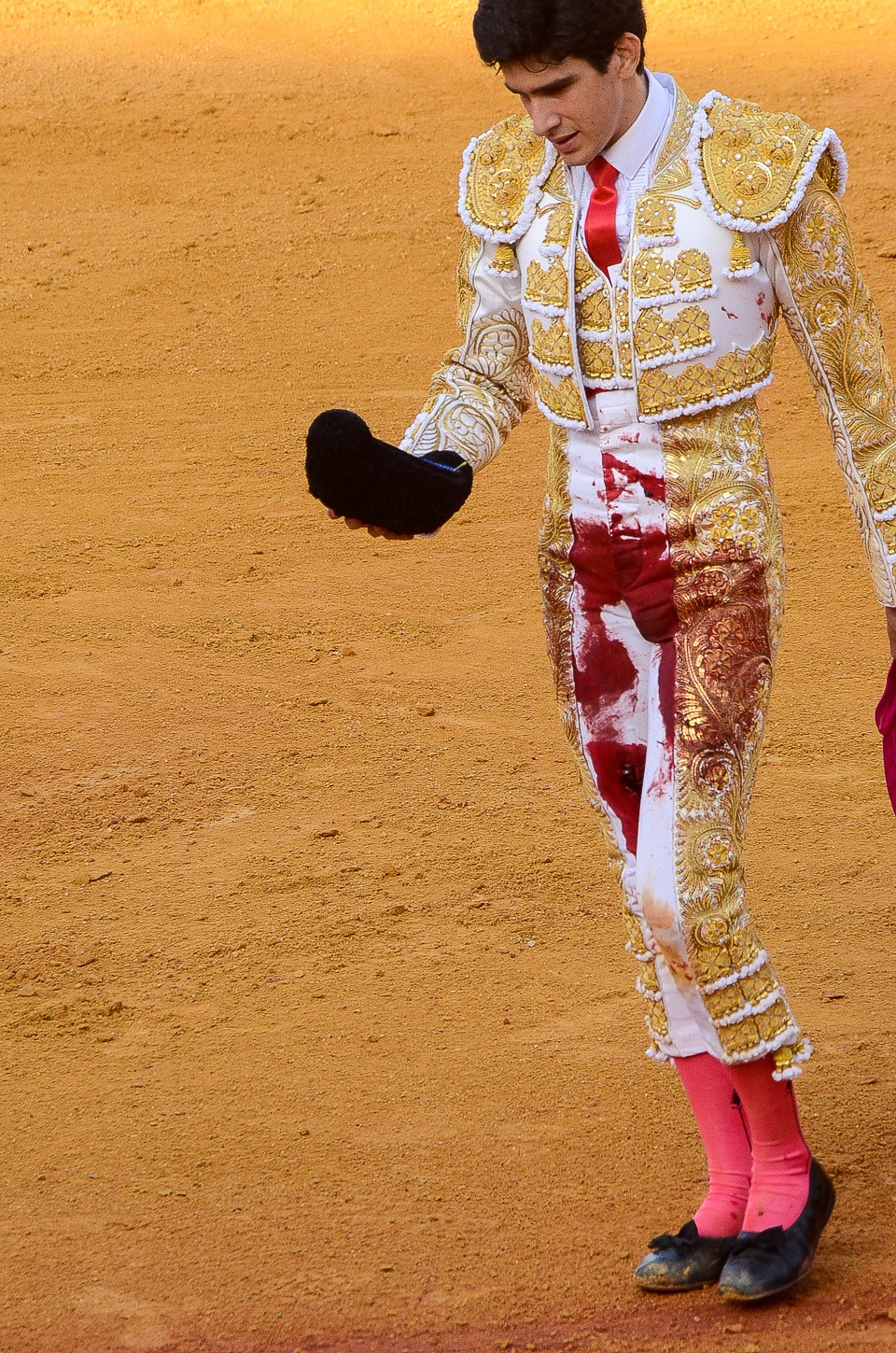 The young matador Simón López leaves the arena after his first bull. He was in his first professional bull fight during the Feria de Abril in Sevilla, Spain, in April 2012 when he got too close. Yes, that's some of the bull's blood on his bright white suit of lights, but you'll notice the hole in his right leg above the knee, and a lot of his own blood around it. After finishing the bull who gored him, he was awarded both ears, which is a sign of the crowd's approval of a valiant spectacle.
Yellow
This was my first try at shooting under water, and despite the riot of color which is the Great Barrier Reef, getting good shots is hard (especially when you're using a crummy unfamiliar rented camera.) I was struck by the yellow tails on these guys as their school swam in front of me. Sometimes if you wait, the shot comes to you.
Blue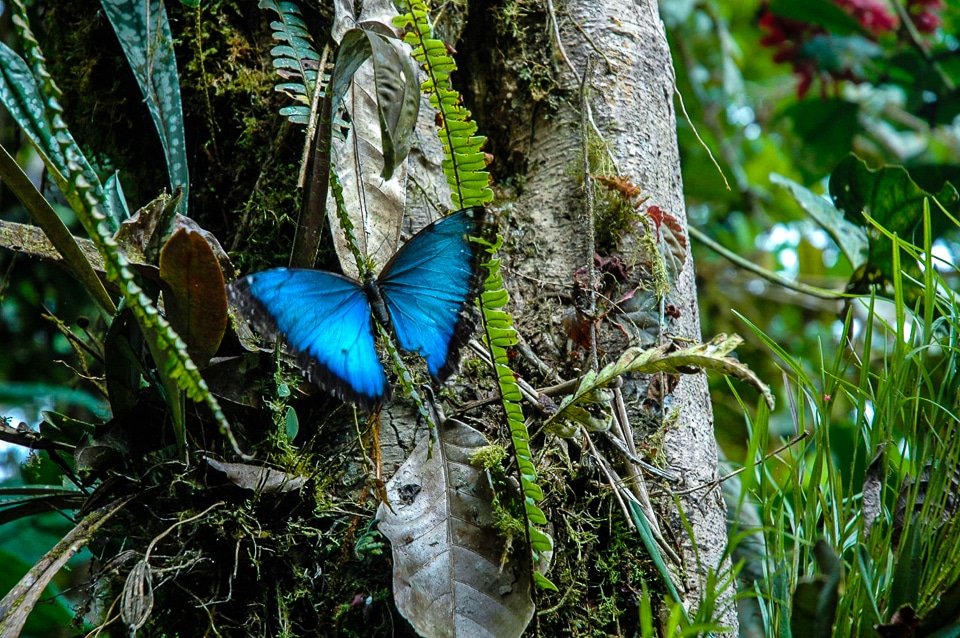 The air in the Ecuadorian cloud forest is full of butterflies. But, these guys move amazingly fast, and their wings never stop. Getting a shot with the wings all the way open was a bit of luck combined with a lot of patience.
Green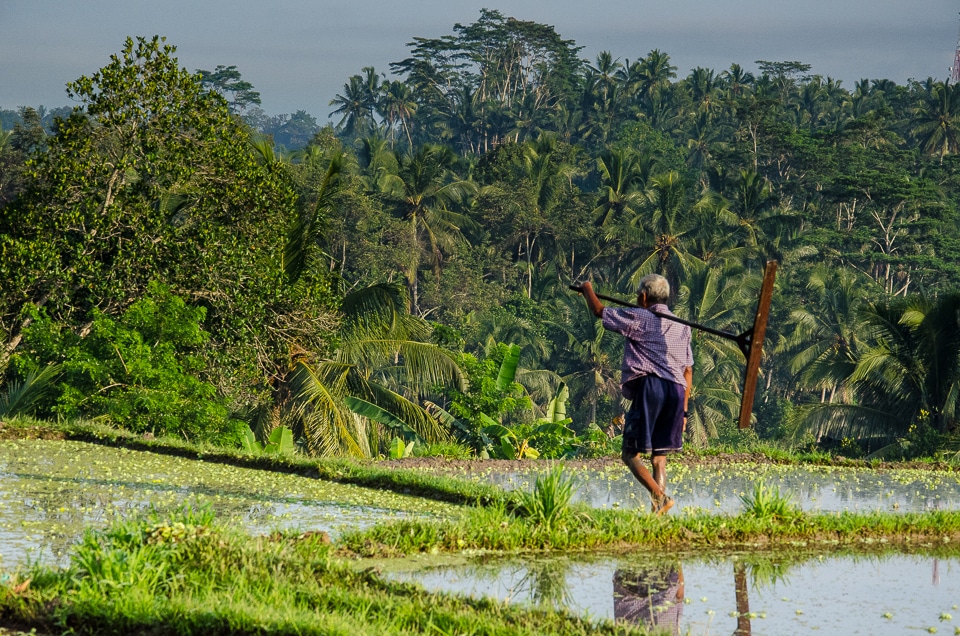 The main thing about Bali is how green it is. What isn't a jungle is a rice paddy. A farmer walks along the paddy berms on his way to work his field just after sunrise.
White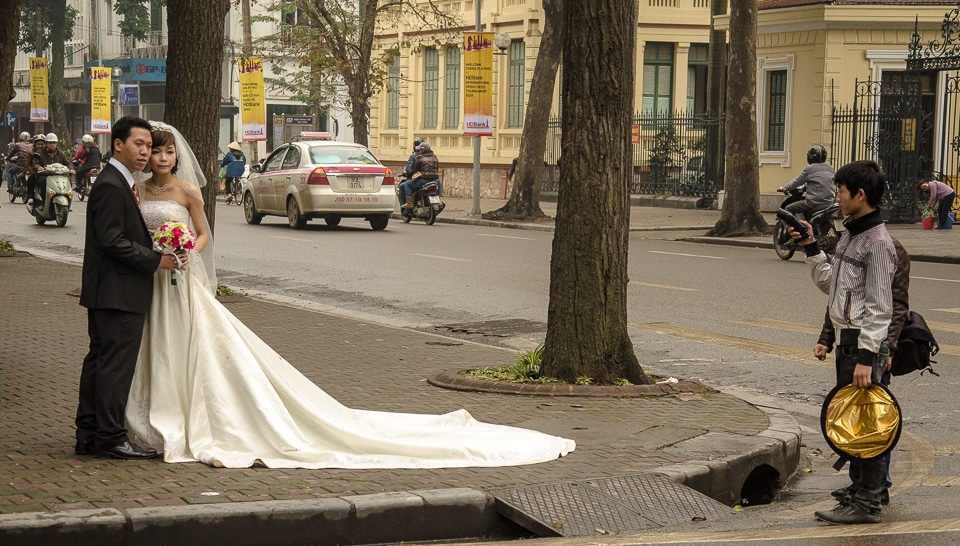 Walking around Hanoi on a dreary day–it seemed every day was dreary in Hanoi–we came across the age-old photographer's problem: how do you brighten up such a dreary day to get a beautiful shot that befits the bride? With his light meter in hand and a reflector under his arm, we could see he was working on it…without much luck.
As part of the contest, I'm also supposed to nominate five other photographers whose work I admire. Here they are:
Sherry Ott, from Otts World. She has hundreds of photos I admire, but her shots from Normandy just blew me away.
Gary Arndt, of Everything Everywhere. The guy taught himself to be a great photographer. We should all be so lucky to have such a teacher.
Noel Morata, of Travel Photo Discovery. Great eye and sense of color always.
Samuel Jeffery, of Nomadic Samuel. He was one of the first to notice our blog and I make it a habit to check in on him. Lots and lots of good photos, and more.
Wes Nations, aka Johnny Vagabond. He's got a great eye and always seems to find the quirky, colorful shot. Love his people shots.