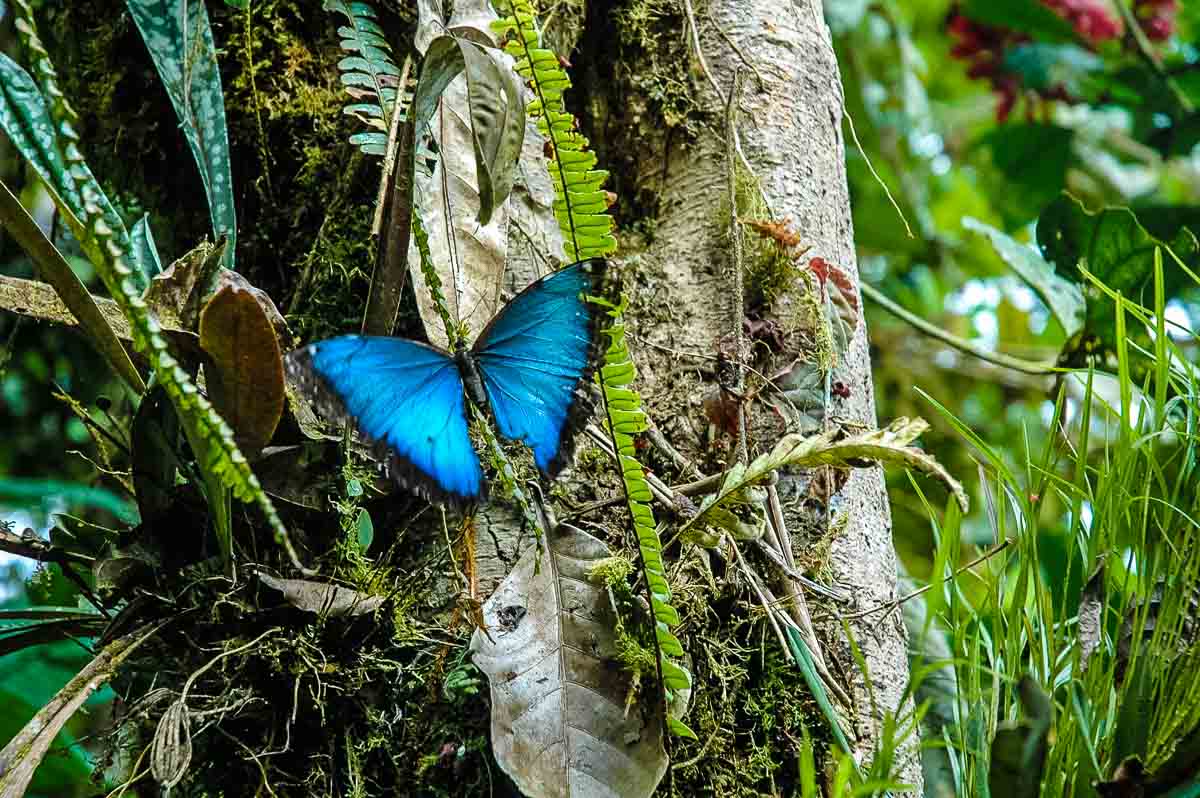 I do love this shot of the blue butterfly in the Mindo cloud forest, Milpe, Ecuador. Patience pays off sometimes.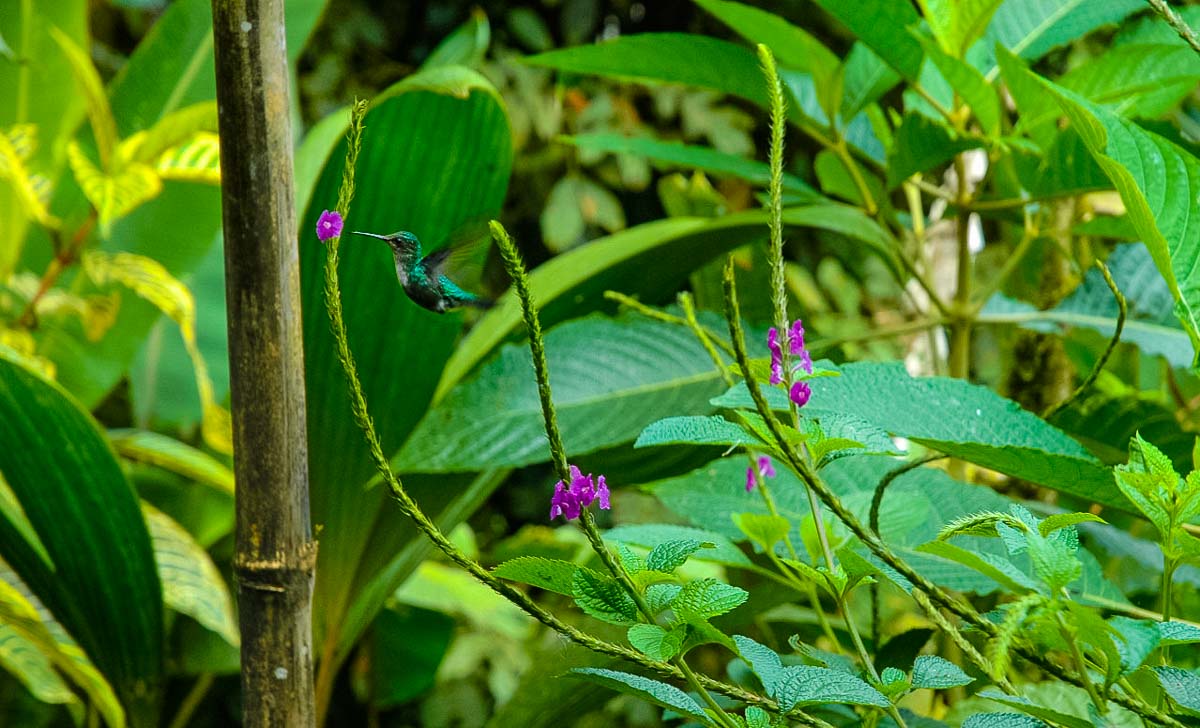 At our lodge in the Mindo Cloud Forest, hummingbirds swarmed the sugar water feeders put out by the management. However, some birds preferred the orchids which surrounded our eating area.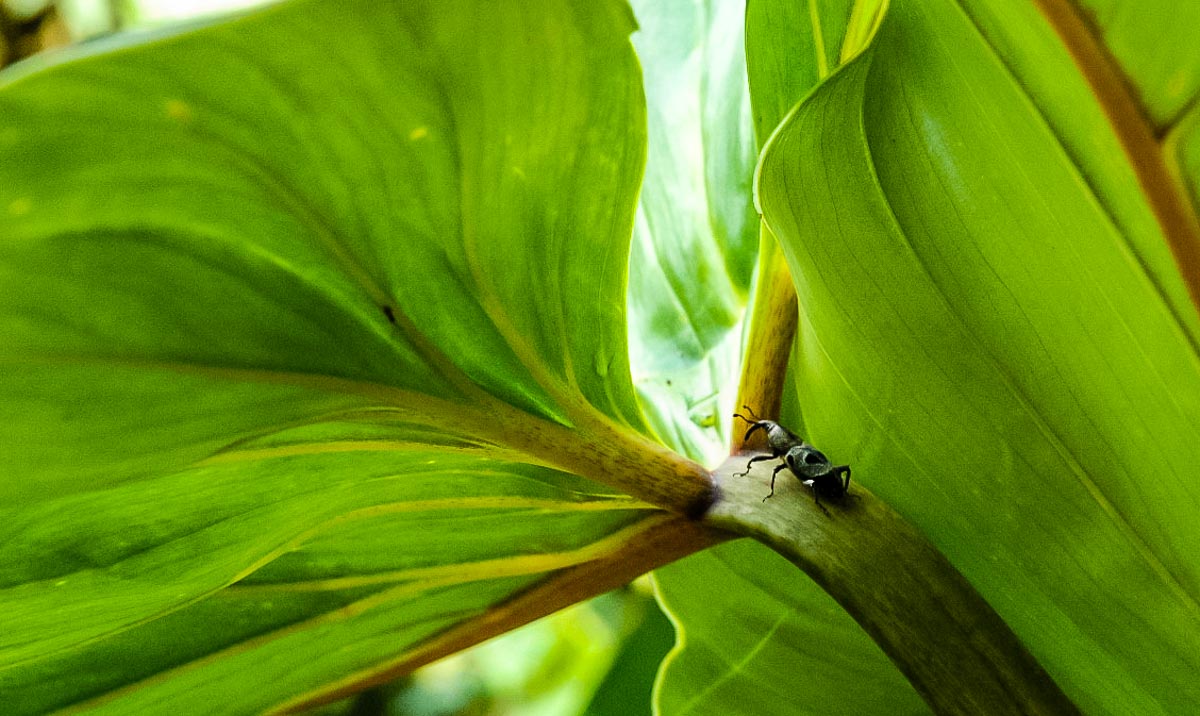 One thing about the Mindo Cloud Forest: bugs are everywhere. I watched this little guy crawling on the leaf for about ten minutes before I got a shot I liked. One of these days, I shot this with my "normal" lens, but boy is that hard to do when the guy is moving. Close up focus is near impossible.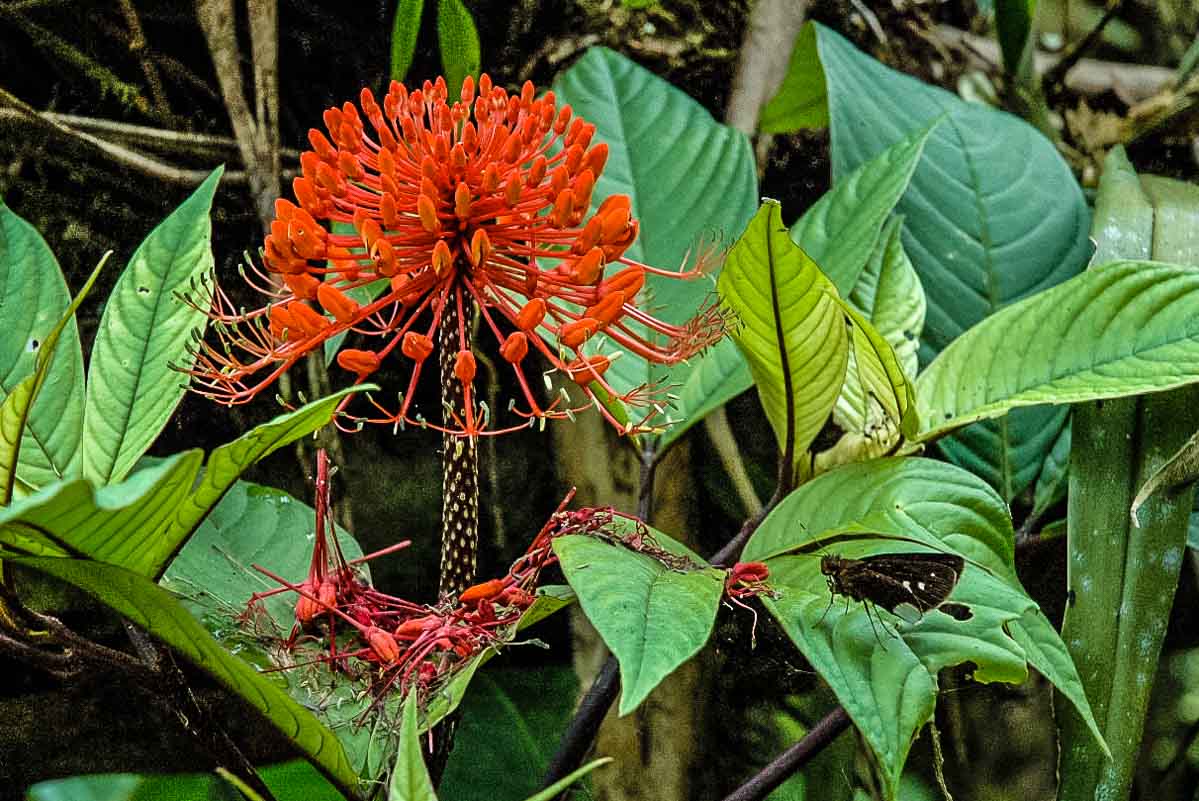 The bright deep green of the forest is accented regularly by the spectacular variety of orchids. And the various flying things such as birds, butterflies and moths. Unfortunately, I didn't have a long enough lens with me to capture all the amazing birds that also frequented our lodge. Next time.
Read all about our trip to the Mindo cloud forest in Milpe, Ecuador here.
Get all our travel tips delivered to your inbox
Subscribe to our email newsletter