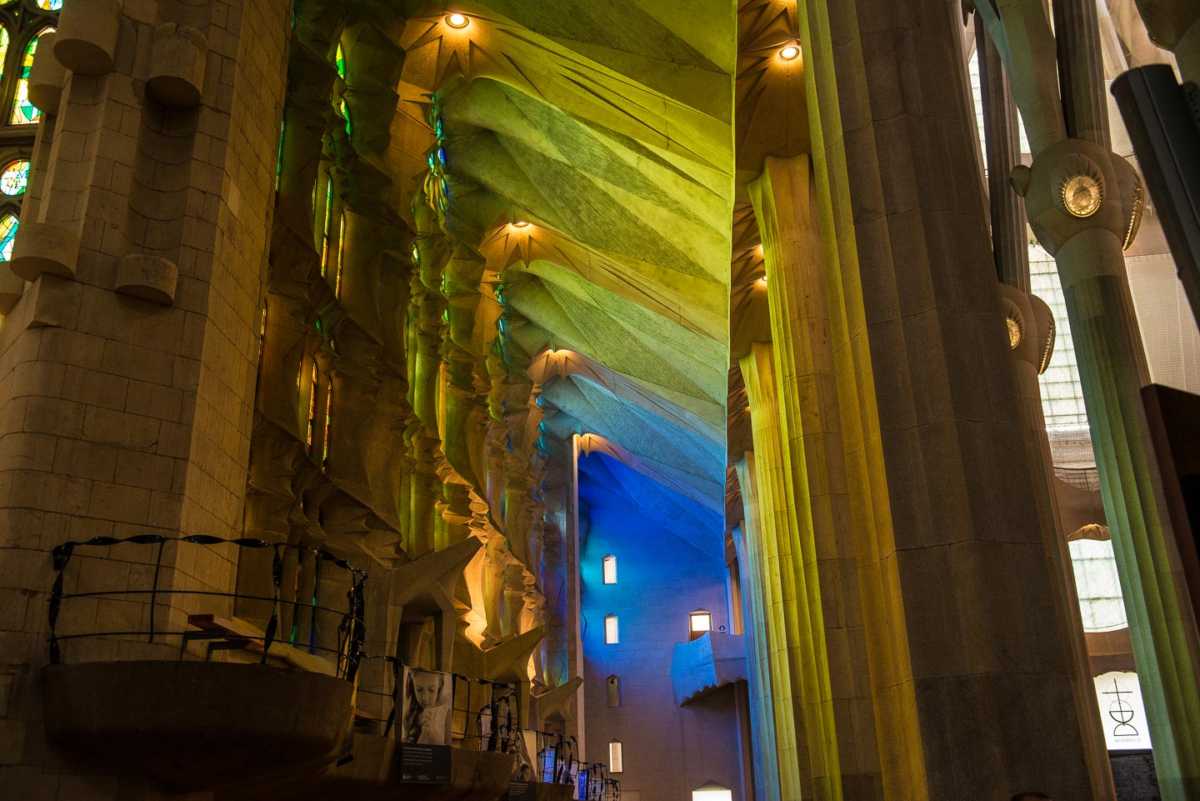 I visited the Sagrada Familia Basilica in Barcelona the first time in 1975. Hard to believe it's been 40 years since this place basically changed my whole idea of what a church and what architecture could be.
When we first visited so long ago, the church was much more of a construction site than a church. Now, although it's still covered in scaffolding both in and out, and spouts several cranes that are still erecting and putting the finishing touches on the exterior, the inside is mostly finished. And while the exterior is a rather uniform gray except for the tower tops, the inside is lit by a riotous bunch of multicolored windows.
The sun streaming through them gives a rainbow effect to the mostly white interior, which I hope you can appreciate here.
You can see some of my other shots of the Sagrada Familia's interior that I made two years ago here and here.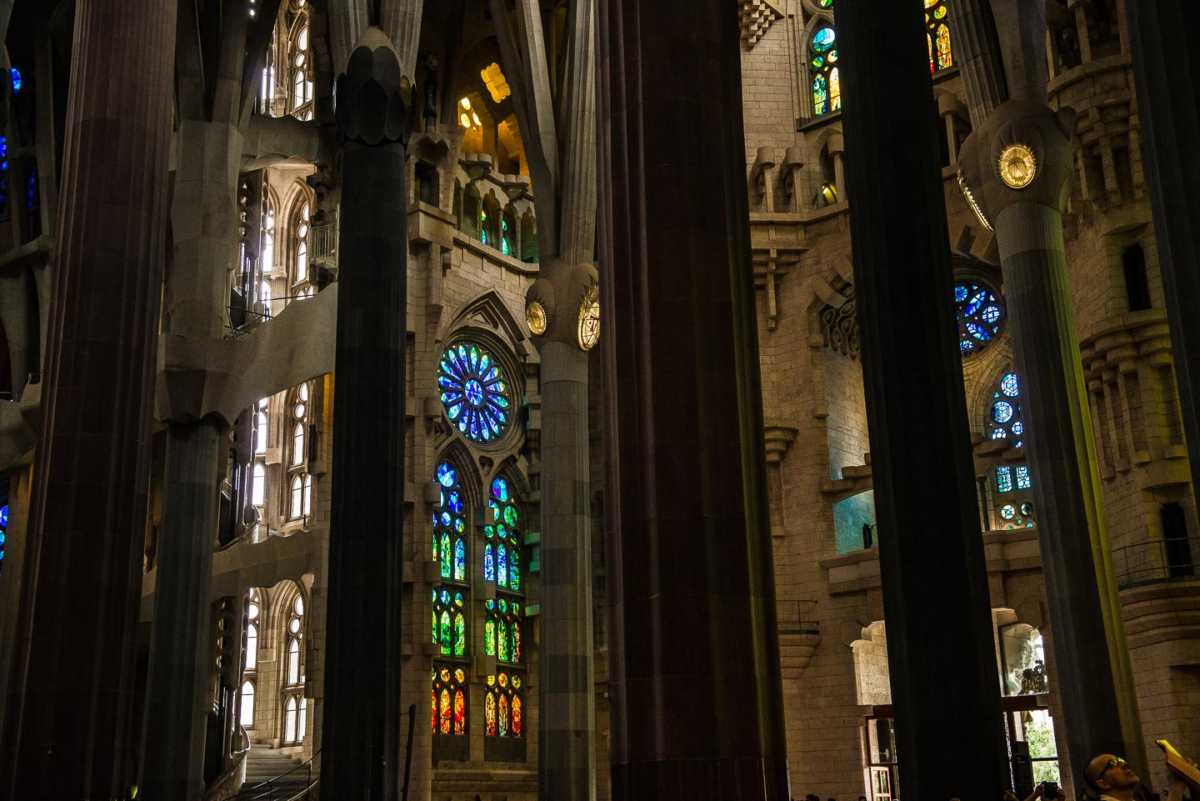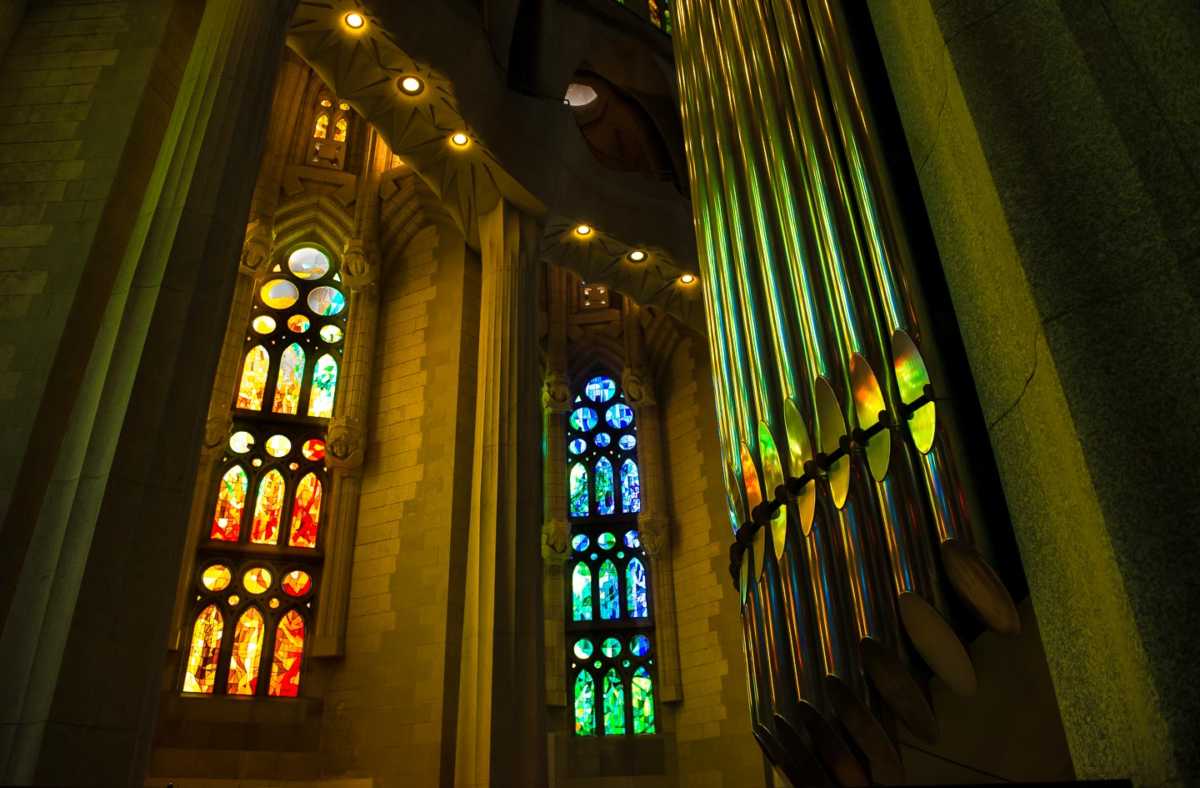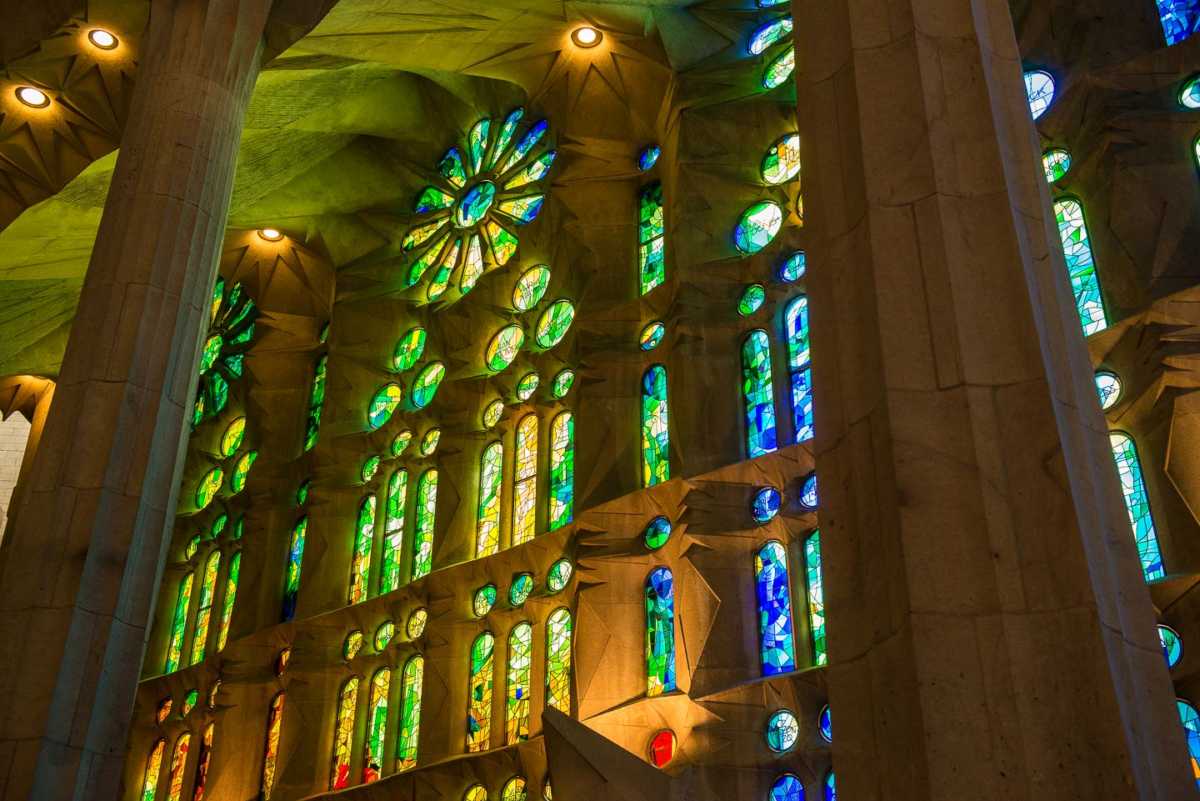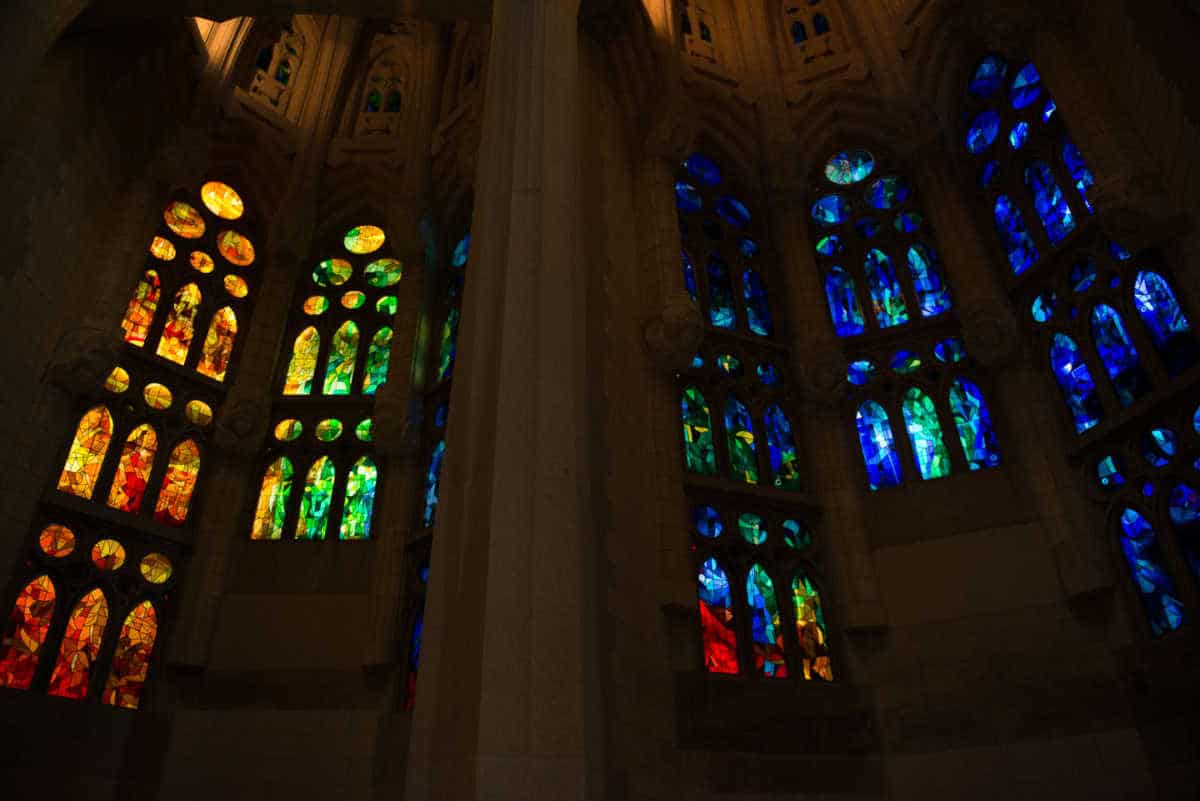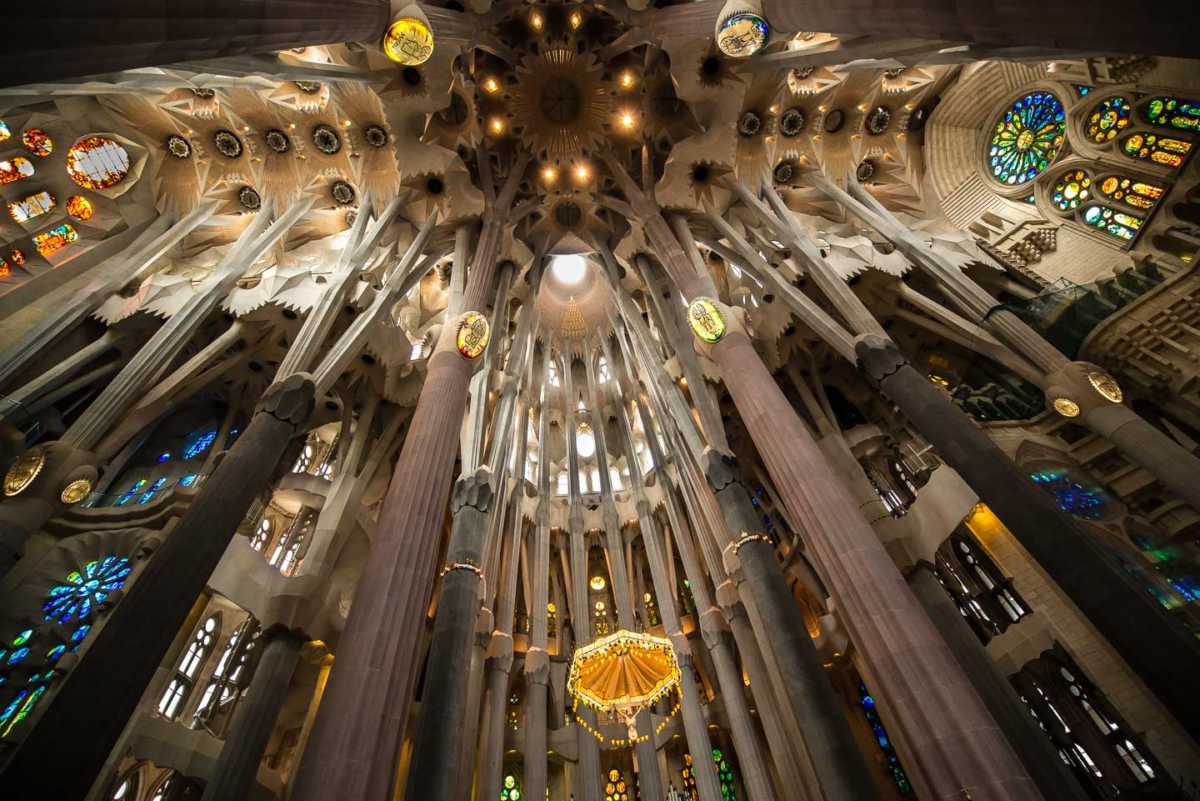 I hope you'll take a minute to watch this video done by the Sagrada Familia foundation itself. This will show you what it's going to look like from the outside when it's finally finished. The completion is scheduled for 2026, 142 years after it was begun.
There is also a segment done by the American television news program 60 Minutes, which provides some nice background if you're not familiar with this amazing bit of architectural history.
The Sagrada Familia and other works of Antoní Gaudi in Barcelona are components of a Unesco World Heritage site. Here's a list of all Unesco sites in Spain.
Get all our travel tips delivered to your inbox
Subscribe to our email newsletter