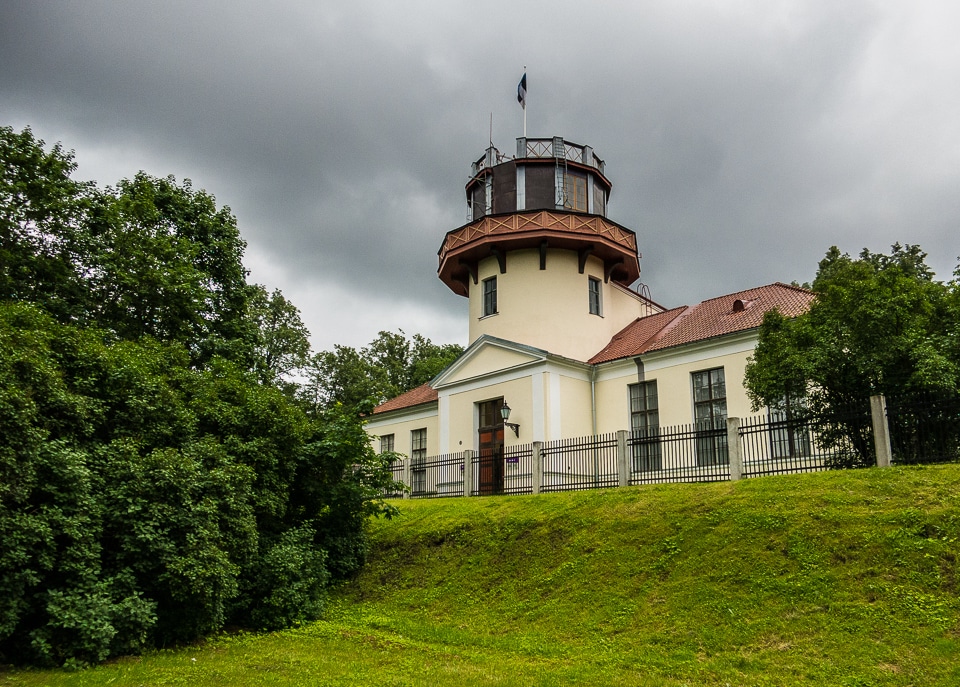 There are two UNESCO World Heritage sites in Estonia, one encompassing the historic Old Town of Tallinn and the other, the origin point of the Struve Geodetic Arc at the University of Tartu, which memorializes the significant scientific achievement of German-Russian scientist Friedrich Georg Wilhelm von Struve, who was working at the University.
The Struve Geodetic Arc actually is marked in ten countries. It is a chain of survey triangulations, made between 1816 to 1855, that stretches from Hammerfest in Norway to the Black Sea, over 2,820 km (1750 miles,) to establish the exact size and shape of the earth.
The commemorative site at the University of Tartu contains a lot of the instruments von Struve used in his calculations, as well as his telescopes used in his significant work as an astronomer.
Cultural (2)
You can see our posts about other UNESCO World Heritage sites we've visited in Russia, Italy, Spain, the United States, and others. For the entire list of the UNESCO sites we've visited so far, click this link.
You can help yourself get ready for your own travels by reading our Get Started Planning Your Trip Now page.
We love traveling–with the right gear. You can check out a lot of the stuff we use to make all our travel much more pleasant and efficient all on one page. Click here to see it. If you purchase something from this page, Travel Past 50 may receive a small commission at no extra charge to you. Thanks.
Note: This post and other posts on TravelPast50.com may contain paid or affiliate advertising links.