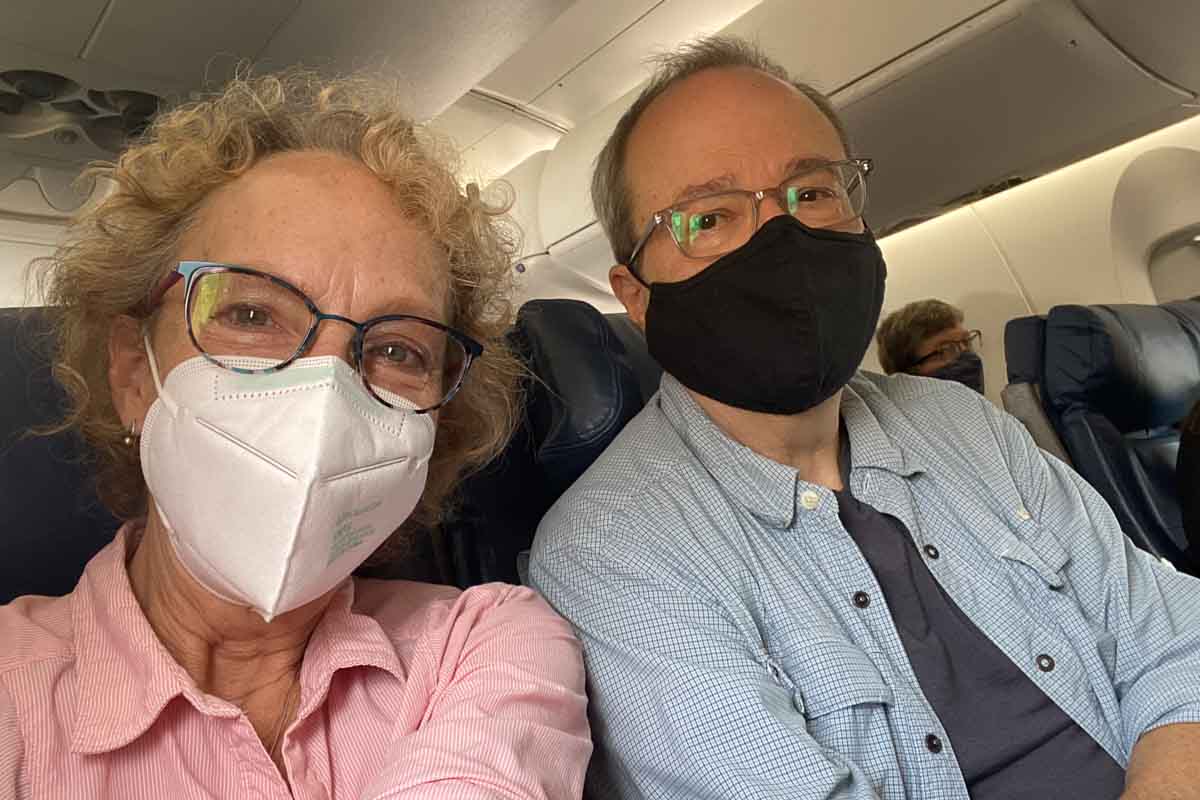 As we step back into worldwide travel, we've been keeping an eye on changing health guidelines, travel regulations, and travel insurance policies designed to address the COVID-19 pandemic. Before we knew it, we were applying our research to the real world of travel. We visited Spain (late September-early October) on our first international travel since late 2019 and our first flight since February 2020. We also renewed our lapsed annual travel insurance with Allianz Travel.
Granted, we can't write a post that will give you all the details you need for your next trip abroad, or even your next domestic trip. If we know anything from the past two years living through the coronavirus pandemic, it's that procedures differ from country to country, that they even vary within a country (hey, "United" States!), that the rules and conditions can change in an instant, and that travel insurance with epidemic coverage is new and detailed.
Oh, and each airline has a slightly different approach to epidemic risk management, too.
Let's take a quick look at how people are traveling these days, why an annual travel insurance policy fits current travel needs and trends, and what an epidemic endorsement means to your coverage.
Choosing to Travel
Choosing Mini-Vacations
Interviewing thousands of travelers this past year, Allianz Global Assistance discovered that more than 50 percent of those planning to travel were considering multiple "micro-cations" rather than longer (week or more) stays. These leisure trips are often road trips, usually closer to home, and lasting, for definition here, fewer than five nights.
On one hand, multiple mini-vacations are simpler to plan, less expensive, and can be much more spontaneous. On the other hand each trip comes with separate logistics. Our recommendations include a) maintaining a paperless banking and billing profile, and b) buying annual travel insurance. These two tips make hitting the road a whole lot easier. Without such a long list of tasks prior to travel, you can be confident leaving home.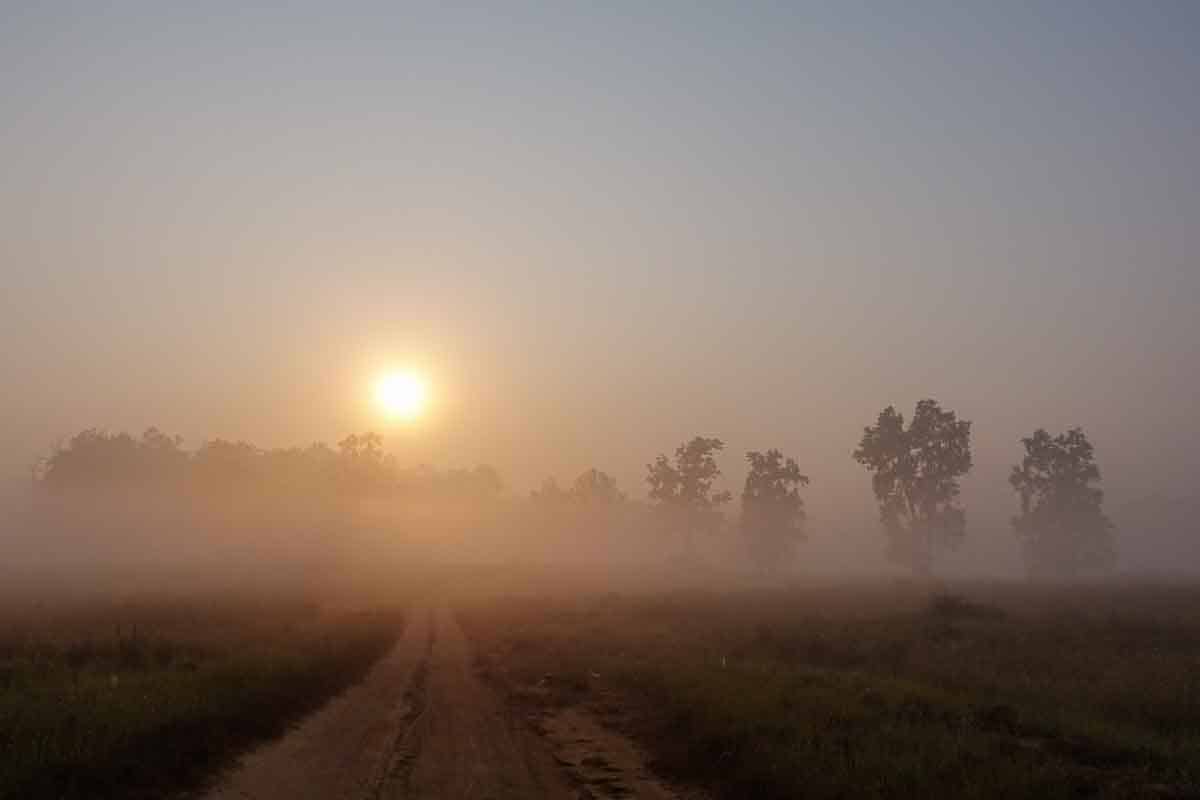 Returning to International Travel
Now more than ever, travel is a personal decision. We recommend you pay close attention to a variety of factors when planning your travels, in order to make good decisions.
Our trip to Spain came about before we'd even made the decision to travel internationally again, and we embarked on these travels with a healthy amount of trepidation. Certainly, with the Delta variant raging and conditions around the world changing quickly, we wanted to be sure we were considering not only our own safety but the safety of our families and of the people we'd meet in Spain.
Here are considerations and resources for your travel planning:
Are you exposed to unvaccinated and/or vulnerable family and friends? Either distance yourself until you are tested negative or avoid the crowds and travel opportunities that put people around you at risk. For example, we have unvaccinated young grandchildren and a pregnant daughter, so we did extra testing upon return before getting together with them.
What are conditions at your destination? Visit the State Department travel site for overall safety precautions and look into the country-by country travel restrictions. Also check the CDC web page on international travel to find all the useful links and details in one place. Spain is well-vaccinated and strictly masked, so we were more comfortable there than we expected.
Know the requirements for your RETURN to the U.S. or your home country, as well as those for your destination countries. Much confusion happens when happy travelers are suddenly tested positive and unable to board their return flights.
Allow time to test and quarantine before and after travel to protect others.
What's your comfort level with restrictions? If you aren't willing to wear a mask on a flight or maintain proper health protocols as you travel, admit it and stay home. We believe the least we can do as travelers is honor the protocols at our destination.
In our case, we watched Spain's COVID-19 status change during our planning process. Ultimately, a couple weeks before our flight, Spain started to require visitors be vaccinated, except in limited cases of essential travel. To us, both vaccinated, that was comforting.
By watching these sites, we learned Spain requires the completion of a Health Form documenting vaccinations, which then generates a QR code. (We completed the form, but remarkably were never asked to display the QR code other than at departure, connecting, and arrival airports. And although we testified we were healthy and not in contact with any known Covid case, we were not asked to test before entering Spain.)
Choosing Your Travel Insurance Policy
We're proponents of an annual policy for good reason. If you take more than a couple trips a year, it will be worth it. Remember, annual policies cover all travel of more than 100 miles from home. So, without having to think about it for every little trip, you are covered.
You can read about various travel insurance plans by Allianz Travel right here, and about convenient annual plans here. We've also written about specific occasions we've been happy to have our travel insurance in place, like the time we had to deal with a dog bite while in Southeast Asia.
When you choose a premiere annual plan like ours, you'll get (at varying levels depending on your exact policy) the new epidemic coverage endorsement (more on that below) on top of benefits including trip cancellation, trip interruption, emergency medical and medical transportation, baggage loss/damage and delay, travel delay, rental car damage and theft, and travel accident coverage. Policies regularly include hot-line and concierge services (no small thing) and optional add-on pre-existing condition coverage.
What to Know about Epidemic Coverage
As travelers know, before-COVID travel insurance policies specifically excluded viral epidemic illnesses and resulting cancellations from their policies. This was an industry standard. But with the long-lasting changes in world health and the impact on travel, Allianz and others have begun to reinvent travel insurance policies. Initially, Allianz included the "epidemic coverage endorsement" in single trip plans. Now it's included in the annual plan, too.
It isn't simple, so do invest your time looking at the policy details. This coverage isn't available in all jurisdictions, and can vary with your specific policy. But, on the flip side, even for some policies without the epidemic coverage, "certain limited-time COVID-19 claim accommodations may be available."
We'll stick with an annual plan that includes the epidemic coverage endorsement.
Here's what the new epidemic coverage entails, in essence, according to the Allianz website.
Trip Cancellation, if for example you must cancel your trip after being diagnosed with COVID-19.
Trip Interruption, if for example during your trip you are specifically named and individually ordered to quarantine (not including generally or broadly applicable quarantines). See below for details.*
Travel Delay, if for example you are denied boarding based on a suspicion that you are ill with an epidemic disease such as COVID-19.
Emergency Medical Care, if for example you are diagnosed with COVID-19 and need to be hospitalized while traveling.
Emergency Transportation, if for example you're diagnosed with an epidemic disease such as COVID-19 while you're traveling and you require an emergency medical evacuation.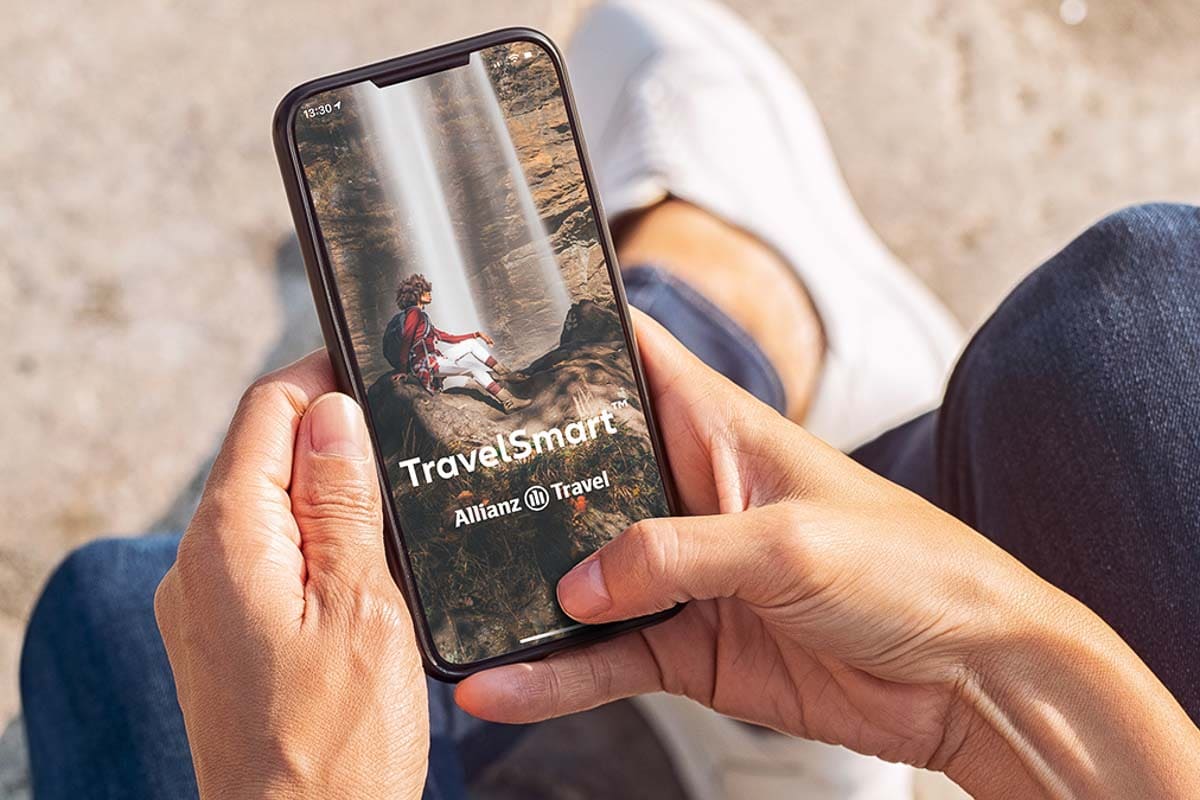 The travel insurance companies are trying to plan for a new world of potential epidemics. Specific to here and now, though, you can read up on details and FAQs regarding COVID and pandemic coverage when you are already on the path to travel or already partially insured and wanting to reexamine your situation.
More Tips for Safe and Worry-Free Travel
TravelSmart. For those already out there traveling, we highly recommend the TravelSmart app. Designed by Allianz, it is available free, whether you have an Allianz policy or not. We've used it and were so thankful to find clinics, ERs, and embassy resources at a glance when we needed them.
Book direct. Perhaps lost in a sea of travel tips, we've advised before and think it's worth noting again to opt for direct air and hotel bookings when possible. When trip cancellation, trip interruptions or medical care are needed, it's those who have booked directly with airlines, hotels, and insurers who are most likely to see refunds or at least superior service.
Travel Happy. Travel Confident. It's time to start venturing out and meeting the world again. As we discovered during our trip to Spain, we share our COVID-19 pandemic struggles and survival with the rest of the world, and we are united in wanting to recover as best we can.
Note: This post is sponsored by Allianz Travel Insurance. Allianz has not reviewed nor requested advance approval of this post. Tom and I have used Allianz's annual travel insurance policies for years, and currently work with the company as brand ambassadors. We are writing from experience and our own research.
You can help yourself get ready for your own travels by reading our Get Started Planning Your Trip Now page.We love traveling–with the right gear. We've gathered a lot of the stuff we use to make travel more pleasant and efficient all on one page. Shop our Travel Past 50 Amazon page to find our favorite gear. If you purchase something from the store, Travel Past 50, as an Amazon affiliate, may receive a small commission at no extra charge to you. Thanks.
We never leave home without our travel insurance. Nor should you. Search for the travel insurance from Allianz that best meets your needs, whether it be an annual plan or a single trip.
You can see (and buy prints) of most of our travel photos in one place on this page.
Note: This post and other posts on TravelPast50.com may contain paid or affiliate advertising links.