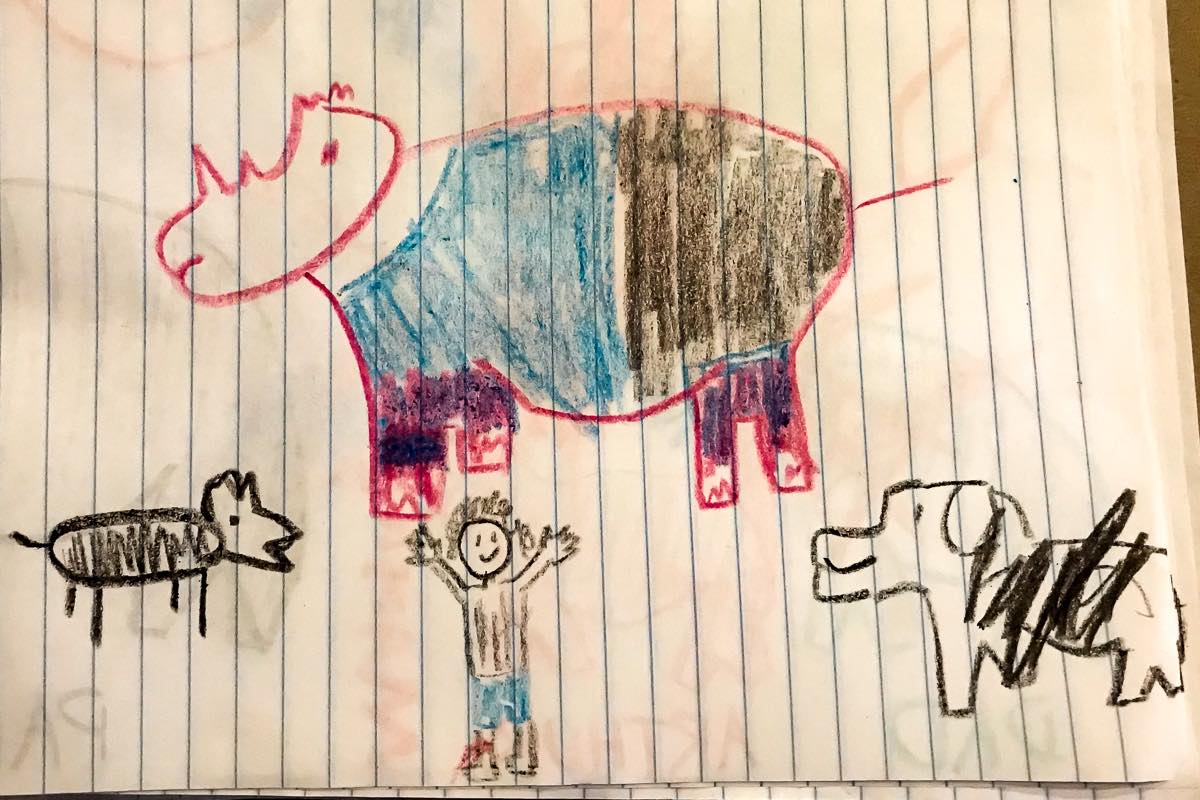 It was just a dog bite, not a major catastrophe. But still, the dog attack and subsequent medical attention took a chunk out of my time and energy over the next two months. It would have been much more complicated had I not visited my travel clinic recently and updated my travel vaccinations and, most important, had travel insurance.
For a complete picture of travel insurance options, see our post, Travel Insurance Basics and New Coverage Options.
Note: This post and other posts on TravelPast50.com may contain paid or affiliate advertising links.
Some posts on Travel Past 50 may contain affiliate links. If you buy something through one of those links, we may earn a small commission. As an Amazon associate, we earn from qualifying purchases.
That dog bit me!
On the evening of March 5, while we were enjoying a family trip to Hanoi, I stepped into a shop on a popular street near the Old Quarter. I thought I'd brighten up a take-out dinner in our hotel by contributing wine, but I didn't get that far.
As I stood just inside the doorway to the shop waiting for the attention of the owners, the shopkeeper came out of the back room. I saw her eyes look down to my right side. As soon as I followed her gaze, I caught the movement of the dog, chained behind a box, lurching out at me. I couldn't step back quick enough, and the dog's bite dug deep into my right leg on the inside of the calf just below my knee.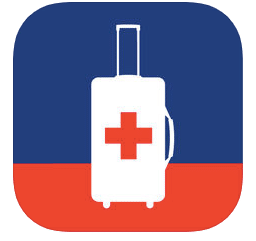 I don't know if I kicked or how I tore my leg away. After peeking at the wound, I covered it with my hand and hobbled out the door and sat down on the first available tiny plastic chair.
I tried not to swear out loud. If I had surprised a mad dog, I was even more surprised and madder myself.
Immediately, I was surrounded by shopkeepers and passers-by, including the dog owner who poured water over the wound. That seemed wrong, since we were all avoiding drinking Hanoi tap water. I stopped her from pouring something else (antiseptic?) over the wound, but was glad to be handed gauze bandages to tie around my leg.
After a few minutes, I accepted an offer to catch a ride back to my hotel–just a couple blocks away–on the back of a motorcycle. That was a thrill I couldn't fully appreciate at the time, except to note that making a left turn requires sitting in the middle of the intersection with traffic rushing past in both directions on all four sides of us.
More bandages were shoved at me as I sat in our hotel lobby. I knew I needed to get to an emergency room. But once I got into the taxi the hotel called, the driver and receptionist started disagreeing on which hospital to take me to. A military hospital was closest, but the discussion, I gathered, was whether English would be spoken. Distressed by the confusion, I finally demanded, "Let me out of this car!"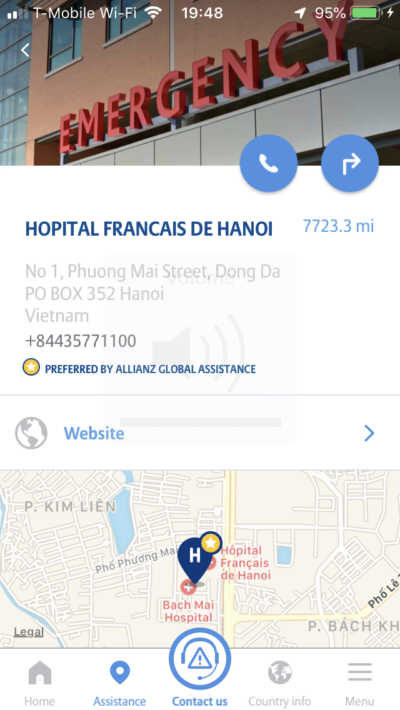 Once I stood on the sidewalk, I realized I could use the TravelSmart app on my phone. I'd discovered the app through our Allianz Travel Insurance and knew I'd find recommended medical centers. So that's how I decided to use Hopital Francais de Hanoi. Fortunately, the driver and hotel agreed with the choice, and off we went.
Yes, I'd had rabies vaccinations
The first question following a dog bite–from doctors or friends–is always, "Have you had rabies shots?" The second question might be, "Have you had a tetanus shot within the past 10 years?"
I was lucky I had visited a travel clinic recently. Although we'd both done complete travel health work-ups when we first hit the road in 2010 (when our travels began in South America), we had reason to check in again last year.
Tom's 'citizen science' trip to Malawi with Biosphere Expeditions involved working with bats. So in addition to immunizations appropriate for that part of Africa, he, of course, had rabies vaccinations.
Shortly after that, as we prepared to travel to India, I visited the travel clinic, too. Rabies shots were recommended, not required. But I went ahead, figuring Tom would be really mad if I got bit by a dog and only he had had the shots! Whatever the motivation, I made the right decision.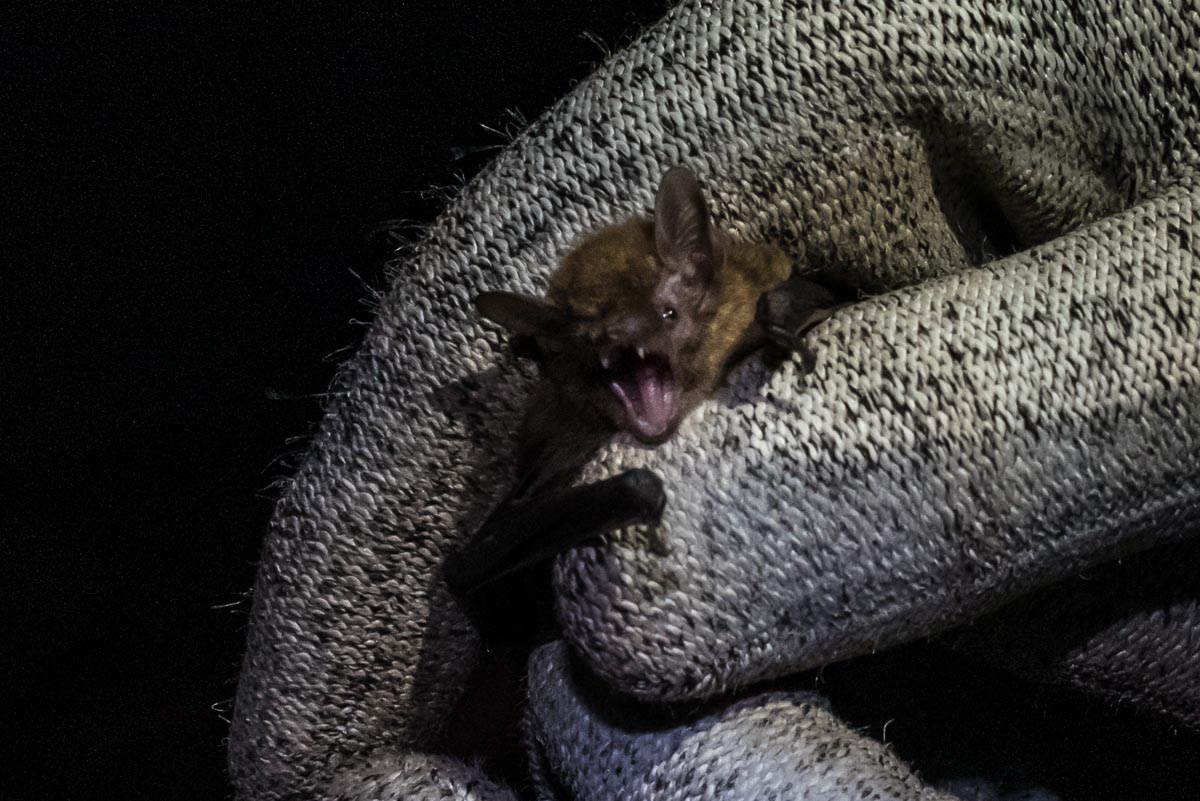 Rabies shots, by the way, are expensive and probably not covered by your insurance. Ours weren't. But luckily, we added rabies to our collection of travel immunizations including, at one time or another, flu, tetanus, hepatitis A and B, typhoid, yellow fever, and malaria.
Why international travelers should visit a travel clinic
The thorough information provided by the travel clinic really impressed us both. Here's why all international travelers, especially older travelers, should seek travel advice from a clinic or travel medicine specialist:
Stay informed with timely data via the Center for Disease Control (CDC).
Disease outbreaks can change weekly and vary around the world.
Get information specific to your itinerary. We received detailed maps of India showing various disease potential across the country. Rabies potential is noted for both India and Vietnam, but rabies vaccine recommendations depend on the style of travel.
Americans travel frequently to Mexico and the Caribbean, and while these destinations may seem familiar and safe, there is high incidence of Zika and other viruses.
Have all your immunizations brought up to date, and share records with your primary care doctor. Be sure your flu, tetanus, and hepatitis series are current. (Young adults have been given hepatitis vaccines routinely, but older adults may have missed these.)
Learn about protection from bug bites.
Learn about food safety and best practices to avoid food-borne illnesses.
Your travel medicine specialist will even provide details about road safety, STDs, and crime prevention.
Take advantage of preventative care options, such as meds alleviating sea sickness or altitude sickness.
Be prepared for travelers' diarrhea with OTC drugs or prescribed antibiotics, just in case.
All of the information we received from our travel health center was useful, whether we'd heard it before or not. Safety reminders are always pertinent, and we don't presume that our experience makes us safer. On the contrary, we're more likely to let our guard down and forget basic safety measures.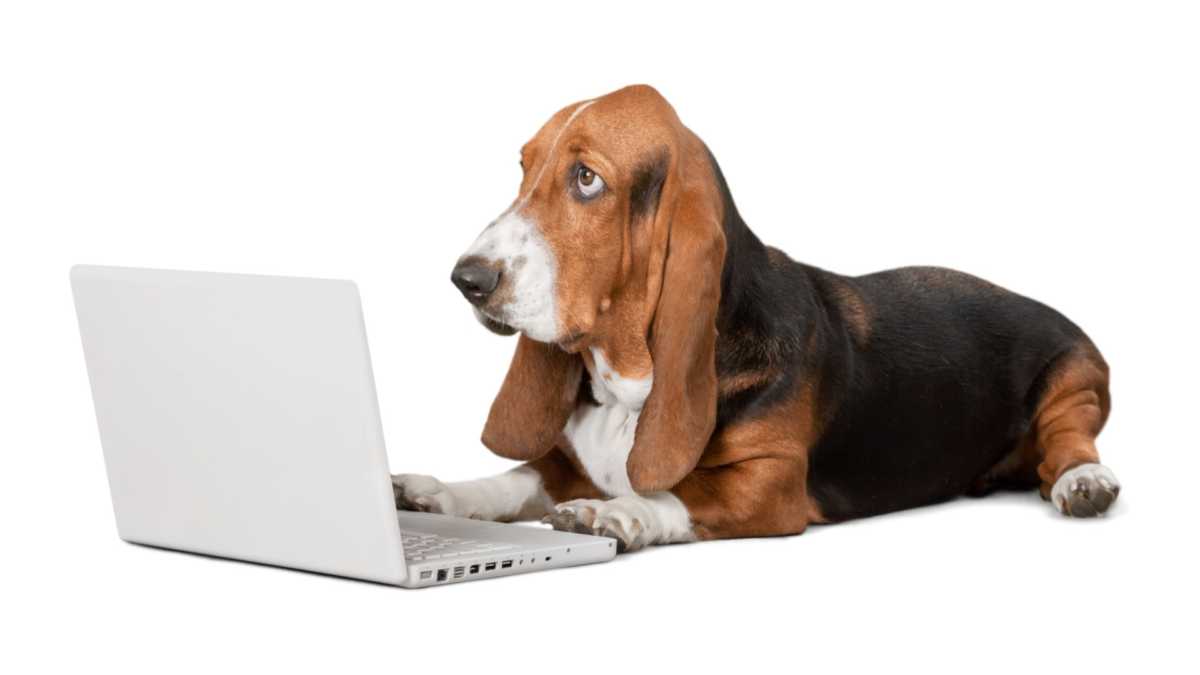 The police, the emergency room, and travel insurance
Even with prior rabies vaccinations, the treatment for this dog bite was pretty extensive, and I was thankful to have travel insurance in place. When all was said and done,  I saw six doctors at eight appointments in four cities. I received two rabies booster shots (standard protocol), and was written five prescriptions for four different antibiotics. Plus, I had two bonus sessions with a retired doctor/nurse couple who tended to me twice on board a Mekong River cruise, between major cities.
Good news: I didn't have to interrupt my trip to continue my care.
In the emergency room, the wound itself was cleaned out and then a couple doctors consulted on the best course of action. The dog had basically ripped open the skin in a 'V' or arrow-shaped pattern. The deepest part of the wound was opposite the point of the arrow. The whole thing was about 1" x 1-1/2", not counting underlying bruising.
They gave me one stitch, three days of antibiotics, a bottle of antiseptic liquid, and minimal instructions on wound care. The idea was to let the wound stay open to prevent bacteria from being trapped inside. But by the time I had the stitch out a week later, the sliced skin had closed up.
The ER doc assured us that rabies is controlled very well in Hanoi. Both he and our hotel advised us to call the police so they could check on the dog's rabies vaccinations. To our surprise, the police stopped in the shop and then delivered to our hotel a paper reporting the dog's last vaccination.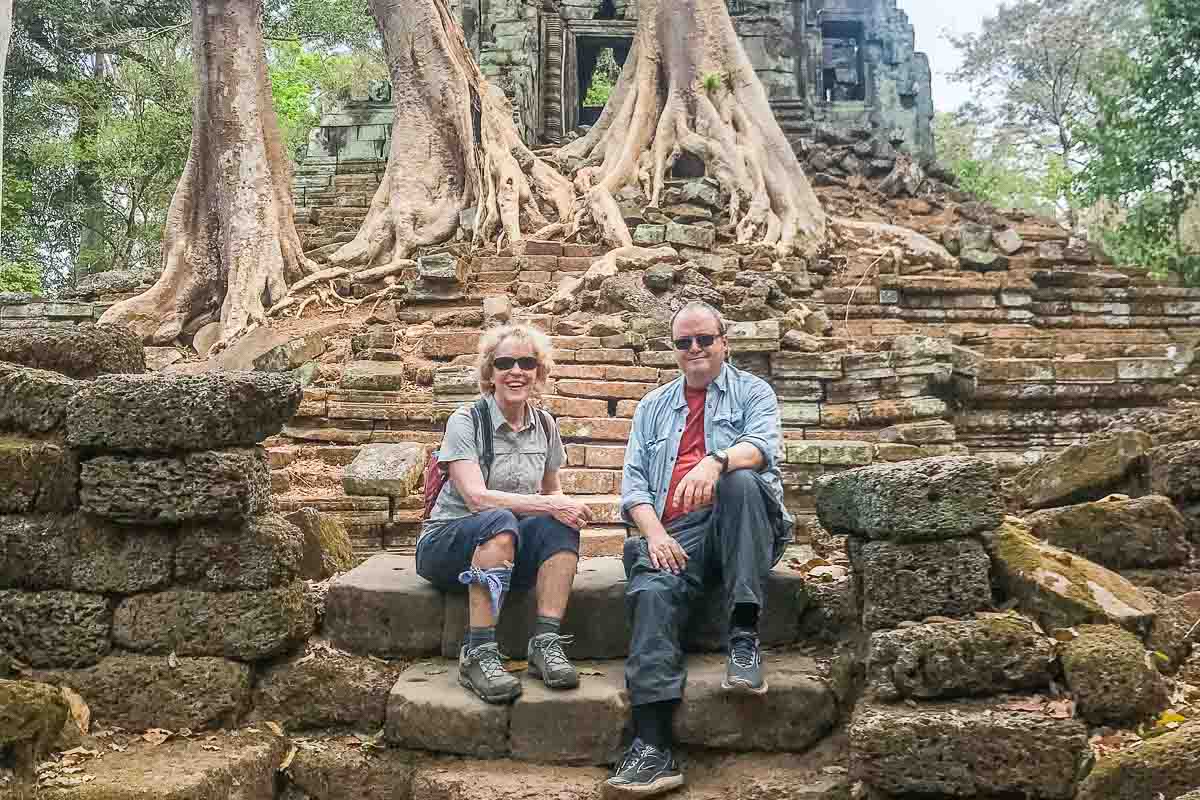 Dog bite treatment
Three days after the dog attack, we flew to Siem Reap to visit Angkor Wat. I was less inclined to bike and hike at normal levels. Once I finished the three days of Augmentin, I observed signs of infection. The leg swelled (but not horribly) and reddened (but not terribly). It didn't look good, but I wasn't freaking out.
Next step was boarding our ship for a Mekong River cruise. My plan was to get the stitch removed in Phnom Penh, Cambodia. Thanks to able direction by AmaWaterways staff, I was directed to the Raffles Medical clinic (sounds like a gamble) where I met with a friendly, tall Dutch doctor. He prescribed more antibiotics, pondered the infection symptoms, but decided to simply remove the stitch.
That relieved some of the pressure, but back on the ship I could feel the wound pop open. I tried to keep it clean and let it breathe, a difficult balance when traveling and walking through villages along the Mekong Delta.
This is when two lovely fellow-passengers stepped up to help me dress the wound. I knew it didn't look good, but I was hesitant to clean and dress it myself. They helped keep things under control (including my concerns) and encouraged me to see a doctor when we got to Ho Chi Minh City (Saigon).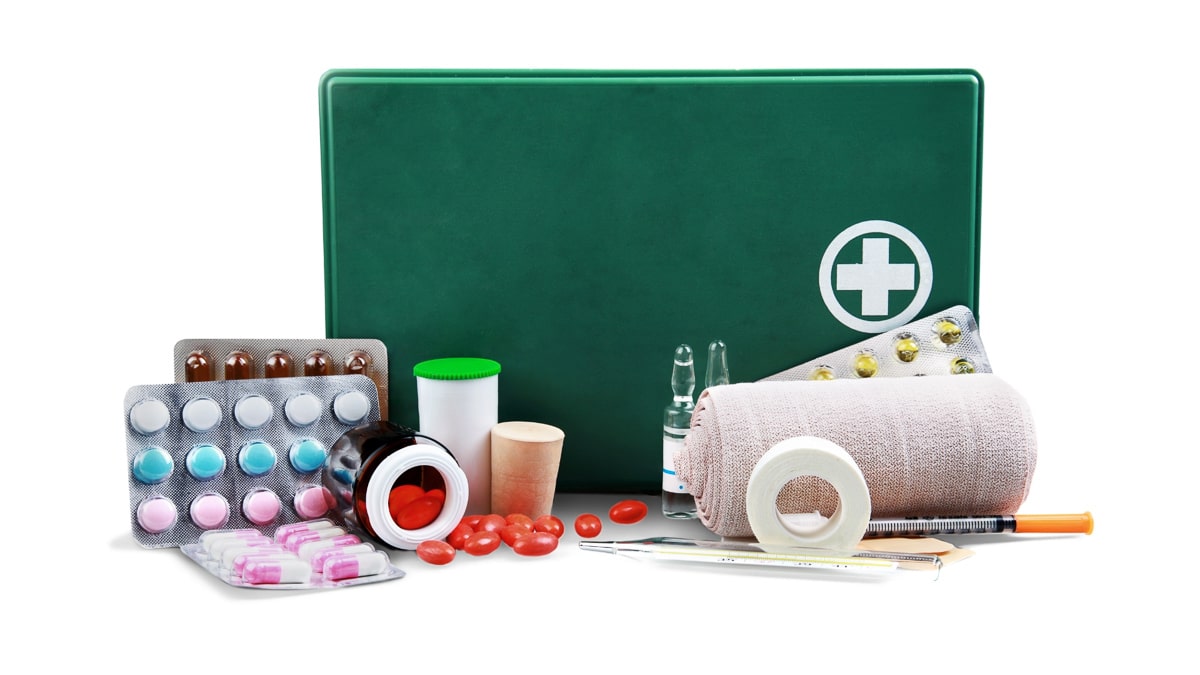 The Family Medical Practice clinic in Saigon was a well-organized office mutually recommended by our ship's director and by Allianz's TravelSmart app. Now, two weeks after the dog attack, I was seen by an Argentinian internal medicine doc who called in an Italian orthopedic surgeon. Within a few minutes, they decided to go ahead with a debridement procedure to clean up the wound. Thanks to the Halifax couple on my cruise, I was prepared for this. Any reservations about this minor surgery in a foreign land were completely erased by the good nature of the doctors, the careful staff, and the sterile environment they used.
The debridement means just cutting away bad tissue so that the wound could heal from the inside out. A tissue sample was sent for lab work to make sure we were using appropriate antibiotics. I was glad to learn the dark red stains on the sheet were mostly Betadine antiseptic, not my blood. But they kept me quiet in recovery for a while to be sure I wasn't going to faint.
The only tricky part from here on out was changing the dressing, which necessarily had to be packed into the open wound. A second visit to Dr. M in Saigon prepared me for my scheduled flight home. A trip to my home clinic covered the next dressing change. Then a visit to the wound center in Minneapolis put me on track, using some miracle product called Prisma which really accelerated the healing. And a special shout out to those cool non-stick Swedish bandages called Mepilex Border, which cost a mere five bucks each!
Side effects and scars
Ultimately, side effects–and not knowing their causes–were the most irritating aspect of the ordeal. After the debridement, I was prescribed two new antibiotics (Cipro and Clindamycin) and later another (Cefuroxime). In general, I felt nauseous and had odd random itchy outbreaks of skin rashes, blossoming red and then subsiding. These persisted even after stopping antibiotics, and still linger. I lost weight, had slight fevers, but could very well have had some other infection or cold symptoms which were going around. Maybe my energy was simply drained as it diverted to the healing. All told, I was under the weather for more than six weeks.
The scar? Not bad! For now it is a bit of a divot and discolored, but lots better than I expected. I'm just grateful it is finally closed.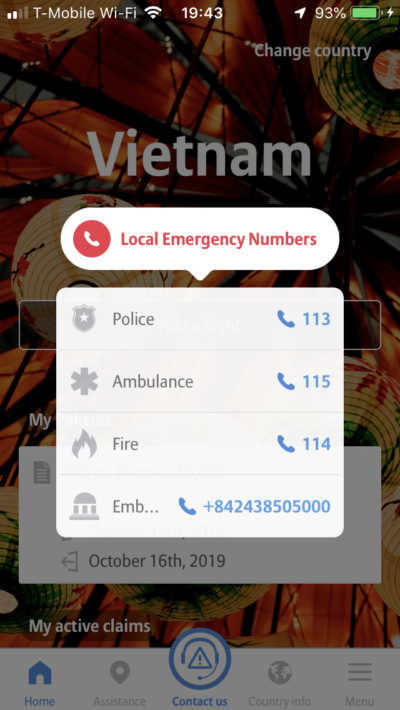 Tips for travelers: be prepared for the unexpected
Other than getting bit by a dog, we were lucky on multiple fronts. The luck, I know, is owed largely to good travel planning, a great travel clinic in Hennepin County, Minnesota, and reliable travel insurance coverage with Allianz.  I'd already had rabies shots, I was otherwise healthy, I knew how to seek medical help in a foreign country, and I could pay for the doctors, confidant I'd be covered by my insurance.
Exactly because medical needs can come out of nowhere, just like that dog, we wholeheartedly offer these tips for travelers:
Have travel insurance already in place! We use Allianz's annual plan, because we know it is always in effect, no matter how often we come and go.
When you know your itinerary, check with your area travel clinic or visit the CDC website for current news and advice.
Use the TravelSmart app whether you are an Allianz client or not. It provides really helpful country-by-country information, as well as specific doctor and hospital recommendations. The app also shows local emergency numbers for police, ambulance, and fire, as well as your embassy contact.
Get the medical attention you need first, ask questions later. Based on our experience with Allianz, we were confident we could tend to the dog bite first and deal with the insurance coverage when we'd completed treatment. (Of course, call them to discuss the situation when you are able.)
Purchase any prescriptions immediately at the clinic or hospital where they are prescribed. In Cambodia, for example, other prescription vendors may not be covered, as there is high incidence of fraud, not to mention the drugs may not be the real deal.
Submit your claim online by providing scans of documents and a summary of events.
Finally, this bit of advice: if you want a bottle of wine to take away in Hanoi, we suggest skipping the dubious shops and purchasing one from a nearby hotel. Worth it.
If you're choosing to travel these days, be sure you buy travel insurance. And, be sure your policy includes coverage for any problem caused by the Covid pandemic. For the latest information on travel insurance with epidemic coverage, check out our post on
Travel Insurance Basics and Epidemic Coverage.
A visa is necessary for Americans to travel to Vietnam. We use iVisa whenever we need a visa for any country. Great service, and a small price to pay for them to navigate the visa process for you.You can click the link above, or use this widget below to start the process of getting a visa for any country.
Travel Planning Resources
Looking to book your next trip? Use these resources that are tried and tested by us. Flights: Start finding the very best flight deals by subscribing to
Thrifty Traveler
. Book your Hotel: Find the best prices on hotels with
Booking.com
. Find Apartment Rentals: Find the cheapest prices on apartment rentals with
VRBO
. Travel Insurance: Don't leave home without it. We recommend
Allianz Travel Insurance
. Need more help planning your trip? Make sure to check out our
Resources Page
where we highlight all the great travel companies and products that we trust. See all of the gear and books we like in one place on our
Amazon shop
.