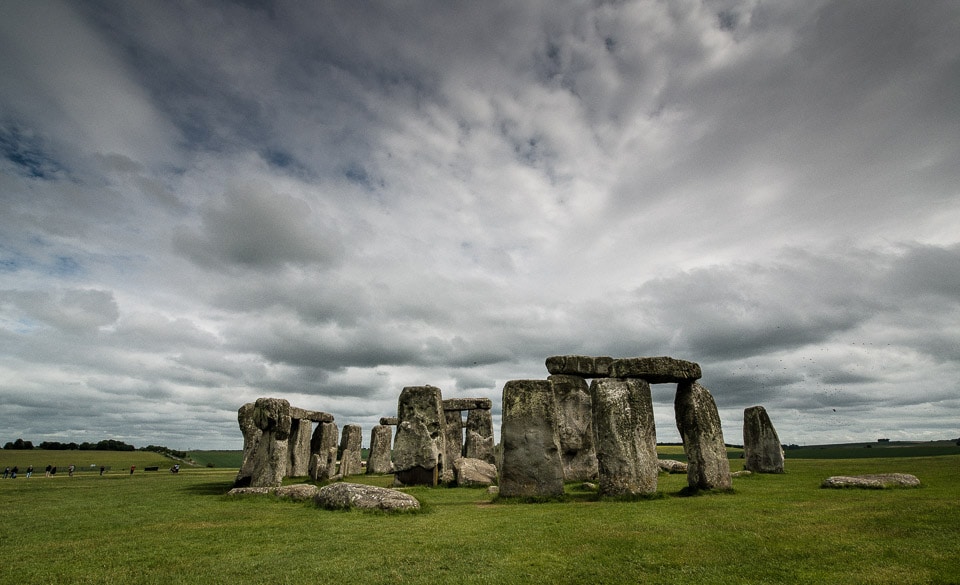 Yes, it's a bit of a tourist cliche, but Stonehenge does amaze. When you look at Christian cathedrals and think of the religious fervor that inspired their construction and decoration, it all seems so calculated when compared to the raw power of a place like Stonehenge, or its neighbor down the road at Avebury.
One of the amazing things about Stonehenge is the size of the stones, which is difficult to discern unless you take into account the tiny people you can just see in the lower left of the photo. They brought them here from 25 miles (40 kilometers) away. And then they had to set them upright. How the hell did they do that 5000 years ago?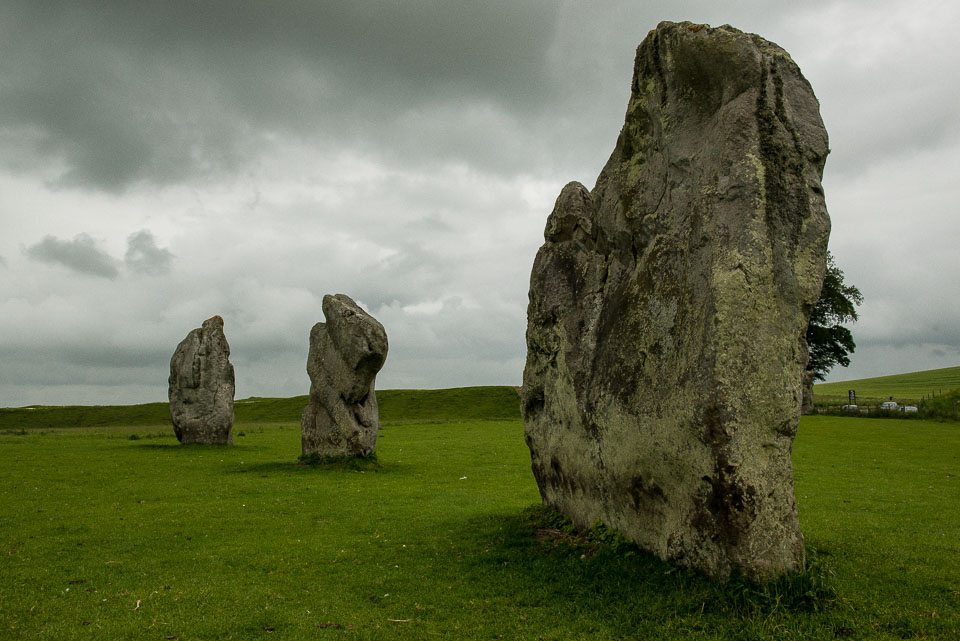 Just down the road a few miles from Stonehenge are the stone circles at Avebury. Avebury is actually much larger than Stonehenge, with an outer circle that encompasses an entire later English village. Unfortunately, many of the original Avebury stones have been destroyed. Many of them were broken up to make, for example, the village church. Ironic that stones originally erected at Avebury to keep evil spirits out of a village were later seen as evil by the more modern inhabitants of the same ground.
Some posts on Travel Past 50 may contain affiliate links. If you buy something through one of those links, we may earn a small commission. As an Amazon associate, we earn from qualifying purchases.
Stonehenge and the Avebury Stones are a UNESCO World Heritage site of the United Kingdom. Click the link to see our other posts about UNESCO World Heritage sites in the UK.
We love traveling–with the right gear. You can check out a lot of the stuff we use to make all our travel much more pleasant and efficient all on one page. Click here to see it. If you purchase something from this page, Travel Past 50 will receive a small commission at no extra charge to you. Thanks.
Travel Planning Resources
Looking to book your next trip? Use these resources that are tried and tested by us. Flights: Start finding the very best flight deals by subscribing to
Thrifty Traveler
. Book your Hotel: Find the best prices on hotels with
Booking.com
. Find Apartment Rentals: Find the cheapest prices on apartment rentals with
VRBO
. Travel Insurance: Don't leave home without it. We recommend
Allianz Travel Insurance
. Need more help planning your trip? Make sure to check out our
Resources Page
where we highlight all the great travel companies and products that we trust. See all of the gear and books we like in one place on our
Amazon shop
.