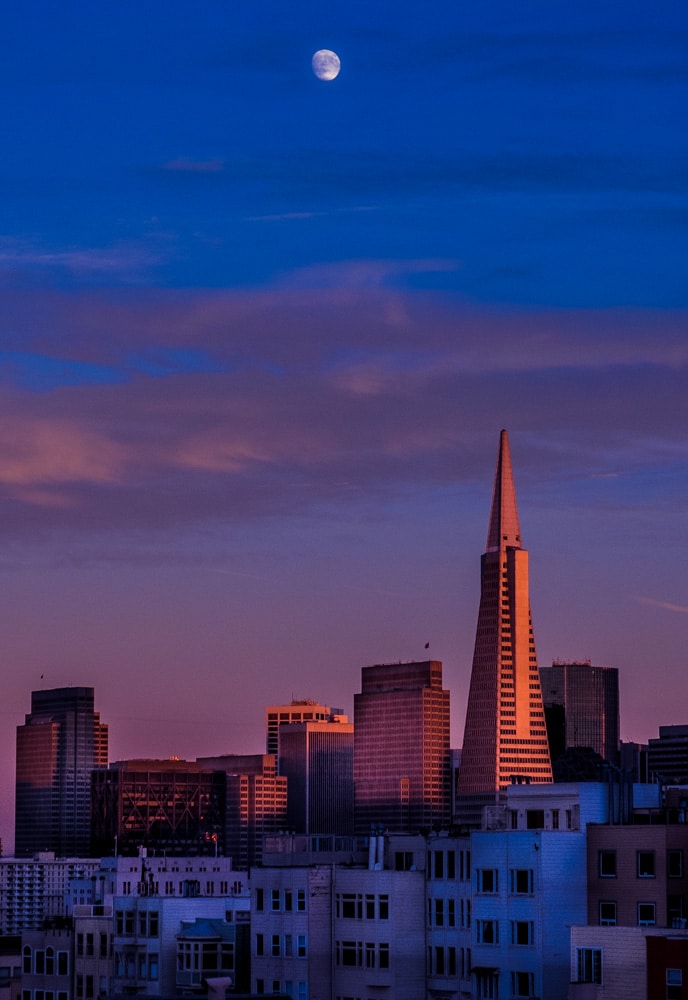 We took time out from our western National Park tour last summer to fly to San Francisco for the wedding of two dear friends. It was a great affair. A City Hall wedding, a wine boat tour of San Francisco bay, including going under both bridges, and then a pizza party at a friend's apartment on Russian Hill overlooking downtown and the Coit Tower.
As the sun set, and the moon rose, on such a lovely day, we got this view of the Transamerica Pyramid and the lovers' moon.
I normally hate posting vertical photos, because they don't fit on the screen unless you make them pretty small.
But, the Pyramid and the position of the moon didn't leave me much choice when shooting this. Unless I wanted to go horizontal, which changes the emphasis of the picture pretty much.
Although that wasn't all bad, I guess.
So I'm posting two horizontal versions, too.
I'm kind of proud of the second one, not just because I like the picture, but because I hand held it at 1/3 of a second. That's not easy. If you'll notice, to the right of the moon is another light, which must be a plane. You can see the lights of the plane have moved during the exposure, as they show up as horizontal lines.
And below these, the full size version of the vertical, if you don't mind scrolling.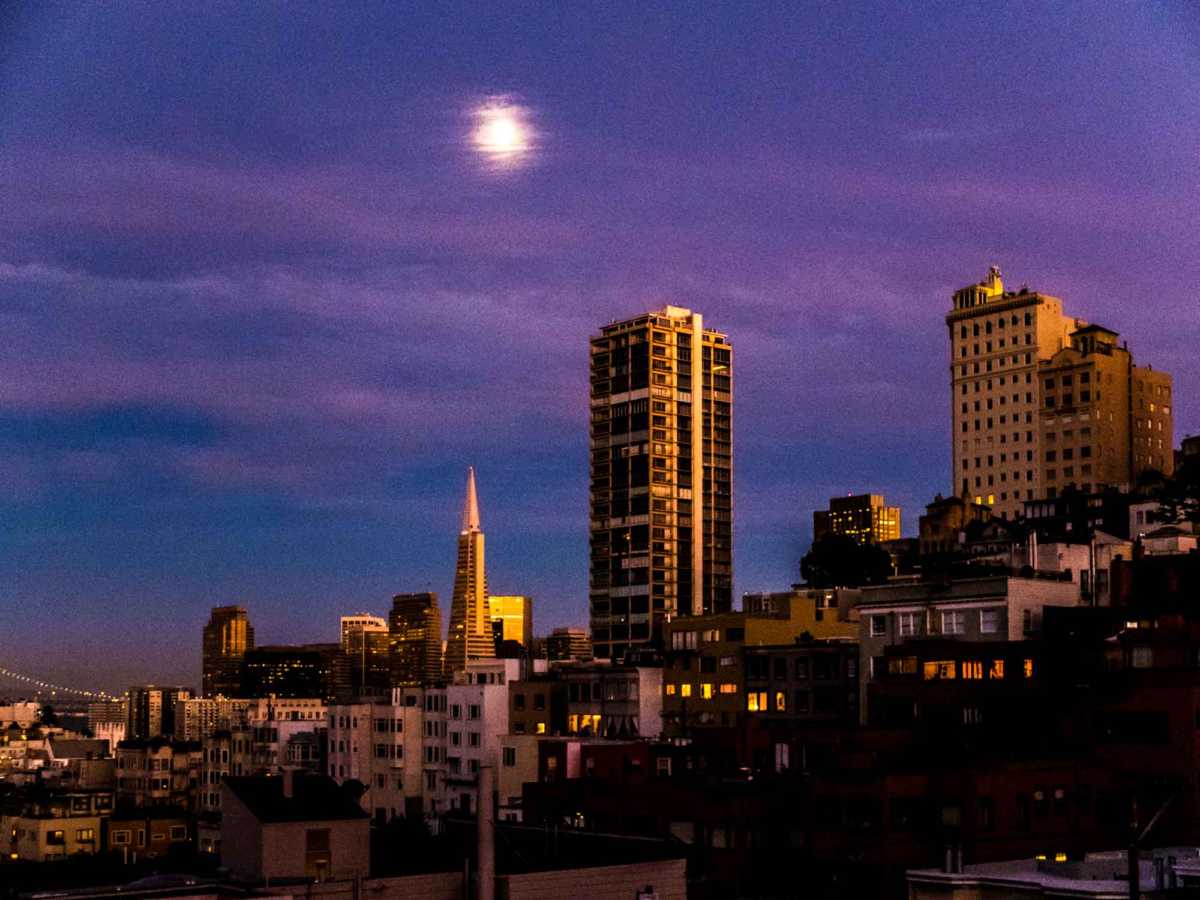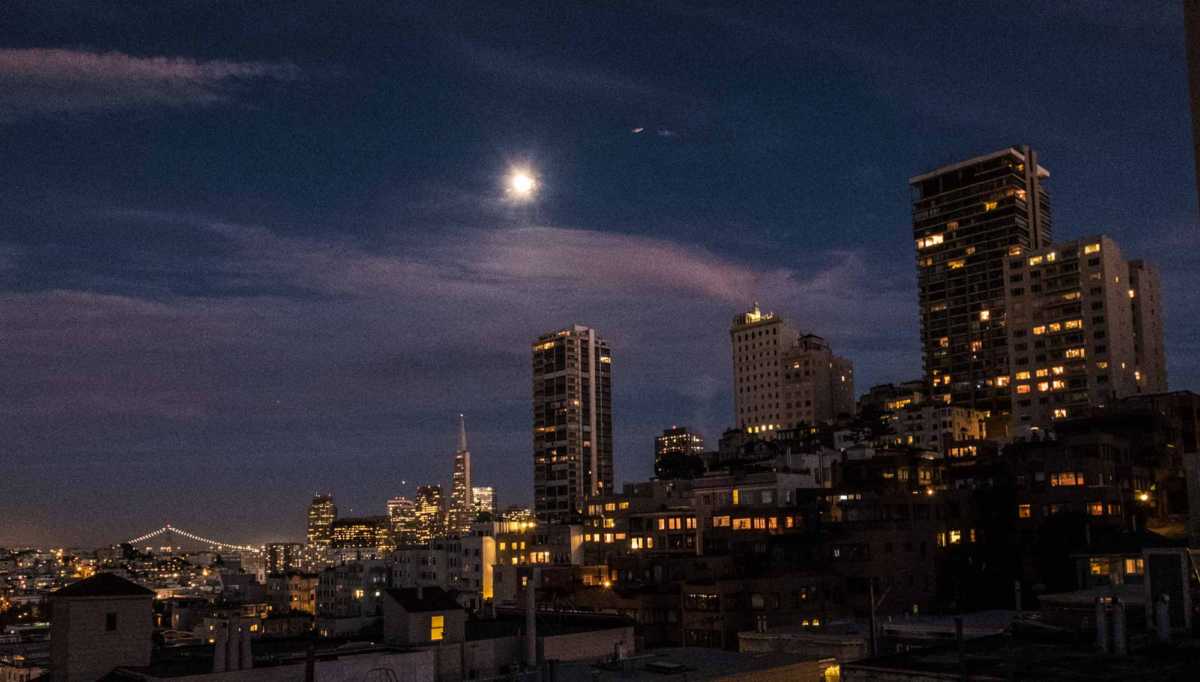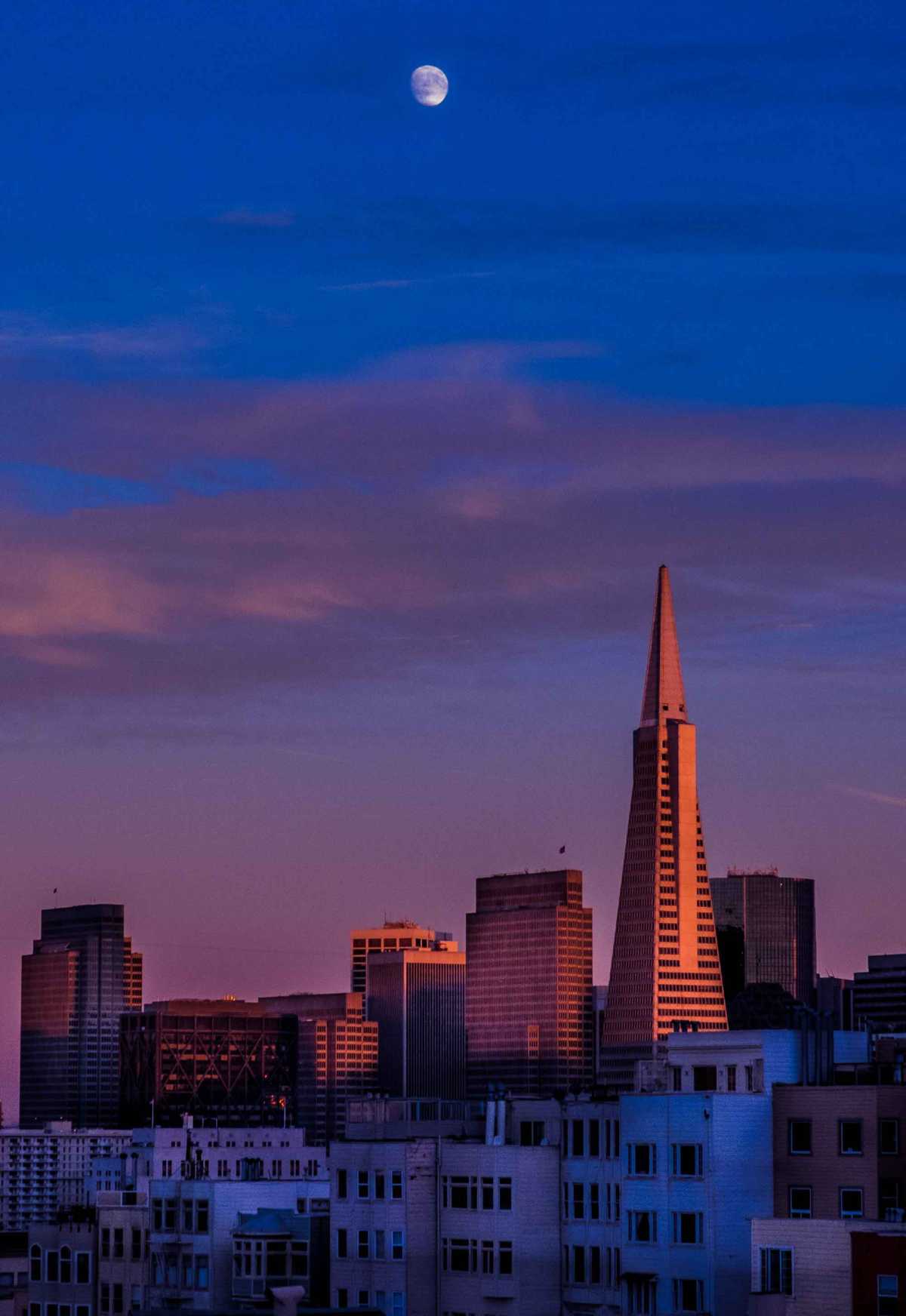 Get all our travel tips delivered to your inbox
Subscribe to our email newsletter