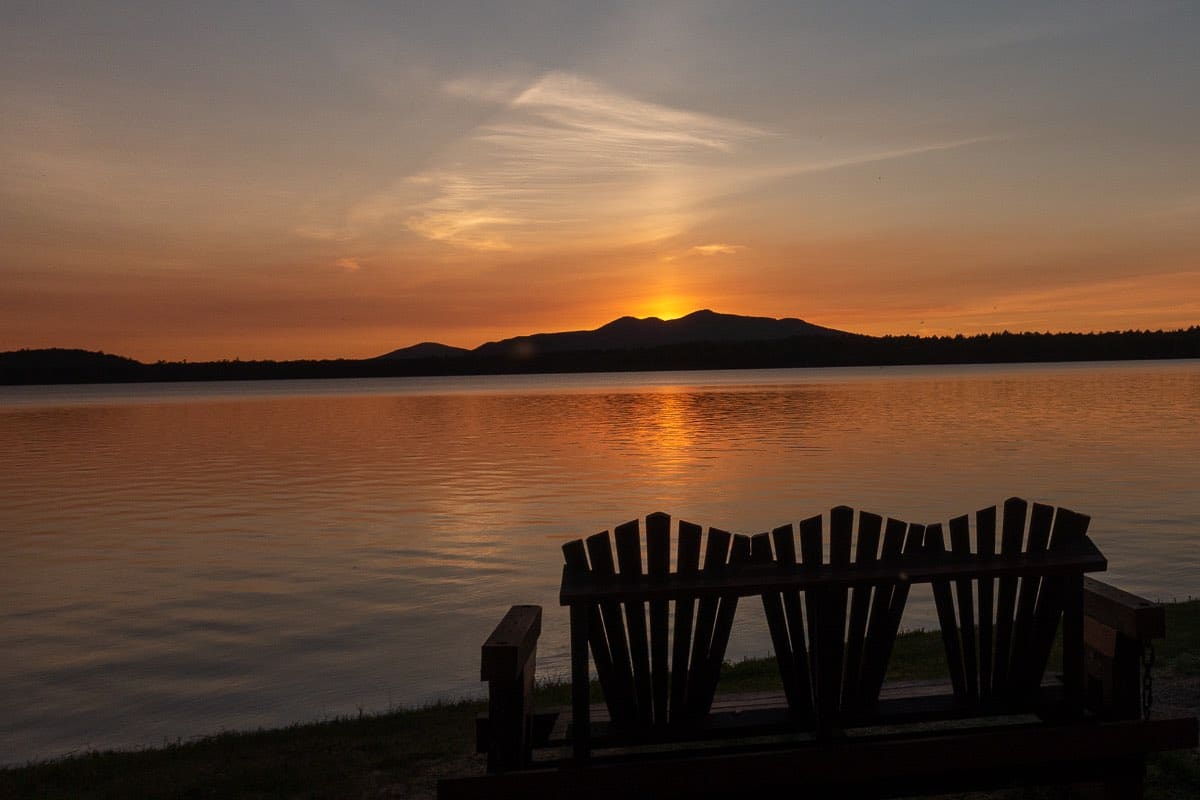 Now I get it. The Adirondack Mountains are not the Appalachian Mountains, that long spine that runs down the eastern seaboard. Nor are the Adirondacks akin to the Catskills, popularized again recently in episodes of "The Marvelous Mrs. Maisel."
At more than 6 million acres, the New York state Adirondack Park is, in fact, the largest protected area in the contiguous United States. This wilderness area in New York's northeast corner, first described in 1882, consists of peaks and forests, rivers and streams, public and private lands, state forests, small towns, and the sort of avid outdoorsy people you might find in Bozeman, Montana. Though it's the size of Yellowstone, the Everglades, Glacier and Grand Canyon National Parks combined, it has no marked boundary, no entrance gate, and no admission fee.
After exploring the Adirondacks from near the Canadian border in the north, along the western shore of Lake Champlain, down through Lake Placid and Saranac Lake to Lake George, I know that statistics only tell a smidgen of the story. 2,000 miles of hiking trails, 46 peaks over 4,000 feet, 3,000 blue mountain lakes, 1,200 miles of rivers (not counting fish-filled streams): these are mere facts. For the senses, the park offers the smell of pine needles, stellar views from rocky outcroppings, loud waterfalls and rivers crashing through steep canyons, fresh maple syrup and berries at breakfast.
They say the term 'vacation' was invented here, the term derived from people vacating the heat of New York City and heading toward the fresh air of the Adirondacks. Amazingly, the year round population of the area itself remains sparse. Small towns–and no big cities–are part of the attraction.
Seasonal residents and visitors, though, find a range of ways to enjoy the natural resources and beauty of the area in all seasons. Here are Travel Past 50's suggestions for things to do in the Adirondacks.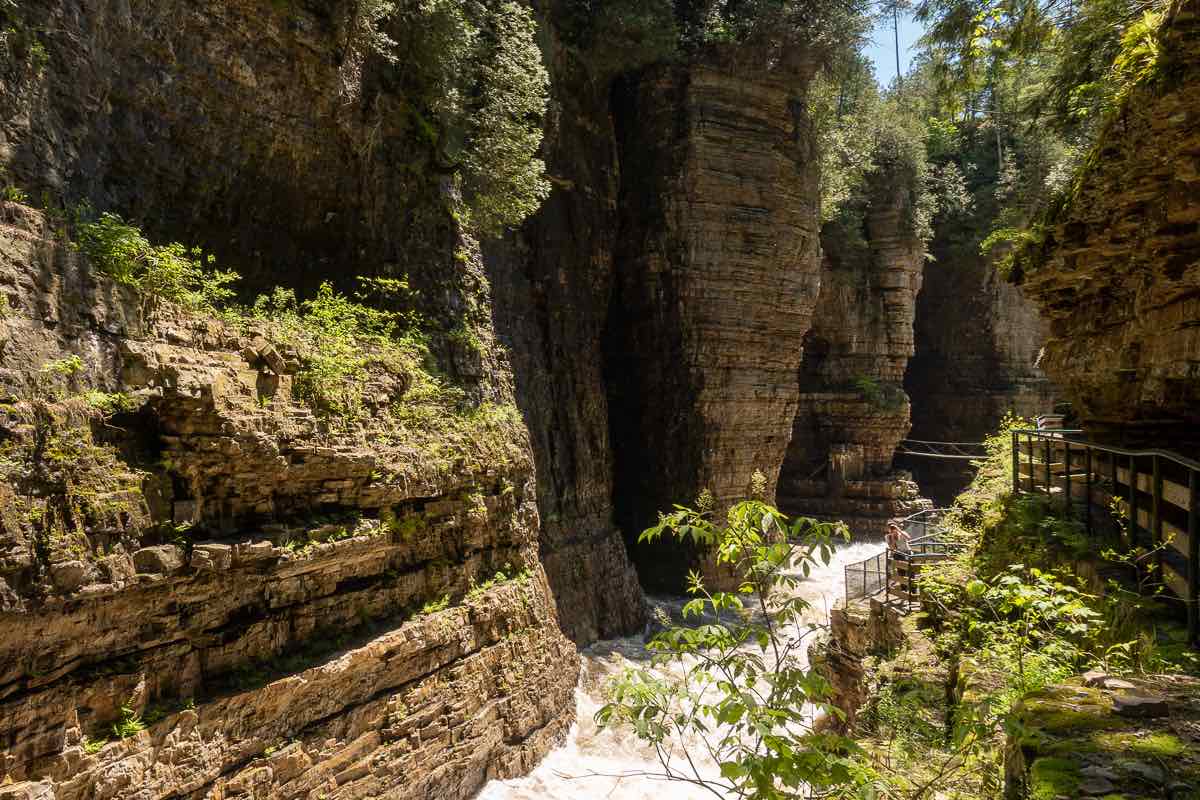 Retreats and Recreation in the Adirondacks
(Plattsburgh to Peru, NY) From day one, the Adirondack environs struck me as ideal for a personal retreat or a small group getaway. A great base for such travels is the Point au Roche Lodge. With just eight guest rooms, this would be handy for a family or reunion party. As it was, I dreamed of returning for a writing retreat alone. The inspiration is in the lodge's huge stone fireplace, the reading loft, and in the setting on the edge of Point au Roche State Park. Hospitality is warm without being fussy; a couple dogs and the guest refrigerator might spark conversation, and there is plenty information about nearby trails and attractions. The owners, Karen and Creston Billings, a couple with both hospitality and culinary background, put on a great breakfast while guests enjoy watching the birdfeeders outside the window. Purple and gold finches, woodpeckers, turtle doves, and a prized Baltimore Oriole flitted past. In early June, flocks of Canadian Geese were still making their way north, and from the deck outside my room I could study the night sky. A short walk away are park trails overlooking Lake Champlain, plus beach and boat access.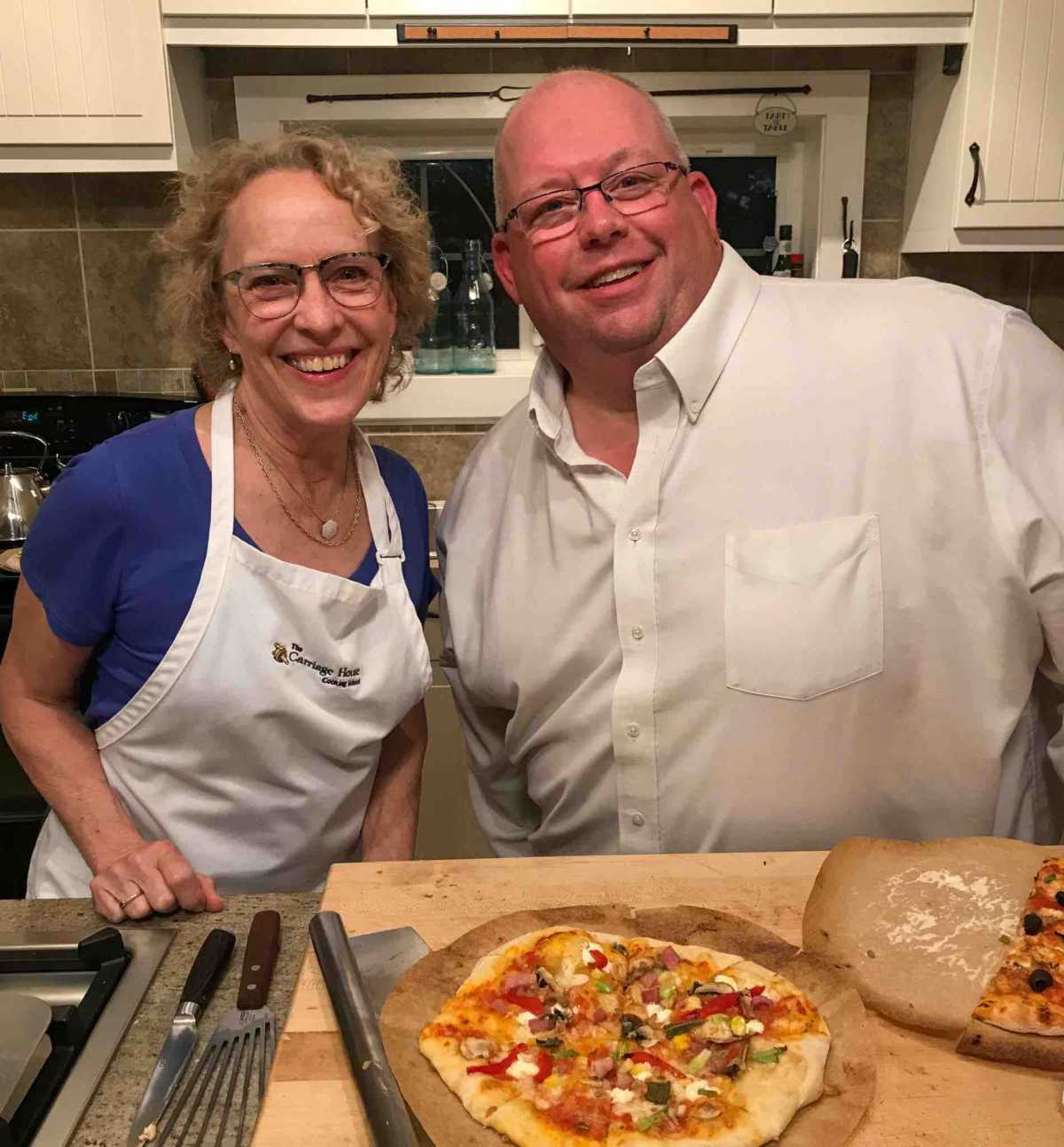 Or, a small group might easily plan its trip to the Adirondacks around a visit to the Carriage House Cooking School near Peru. We learned a lot about the local area–as well as about cooking–from the shy and jovial chef Curtiss Hemm. Hemm, formerly a dean at the New England Culinary Institute (Montpelier, VT) and instructor at Paul Smith's College of Arts and Science, told his story of veering from his expected path in architecture, pursuing the culinary arts, and eventually returning to his family home in the Adirondacks. While he demystified pizza-making, we watched, practiced, and thoroughly enjoyed sampling each other's concoctions.
With just a little prompting, Chef Curtiss described how he's expanded his home and devoted himself to his property, showing us his carriage house (combo barn and garage) built by hand with timber from his land, his welding, his prized knives, and glimpses of his 250 acres. His passion for learning and creating is visible everywhere. Hemm shared personal stories, too, so we could understand his long interest in cooking for cancer patients. He founded the publishing operation behind Pink Ribbon Cooking. His was not the only story we heard of local entrepreneurs returning to the homeland.
Families and groups will inevitably find their way to Ausable Chasm, a privately held recreation area on the Ausable River. As we walked along the canyon ridge, we happened on a group of women who were proud to announce themselves ("friends for 50 years!") and ask for pictures. It was a great day for pictures and discovery, even though rafting was suspended that day due to high waters.
Retreats and recreation here often incorporate Lake Champlain, where the lake monster "Champ" is a friendly-looking creature. Anyone can paddle over to Valcour Island (near Peru) and camp the night, or picnic and move on. History buffs will enjoy exploring the Valcour Island Lighthouse, and divers still like to pick over sunken ships at the bottom of the lake.
Plattsburgh, the largest town in these parts, is notable for being home to SUNY Plattsburgh and Clinton Community College; for being an historic battleground of the War of 1812 (yes, there are monuments); for its former Air Force base; and for the very cool KoffeeKat Espresso Bar down on Margaret Street right next to the town's indie bookstore. The historic Taft/Astor/Vanderbilt property is now a golf club; the former Air Force base is now a lively neighborhood unto itself.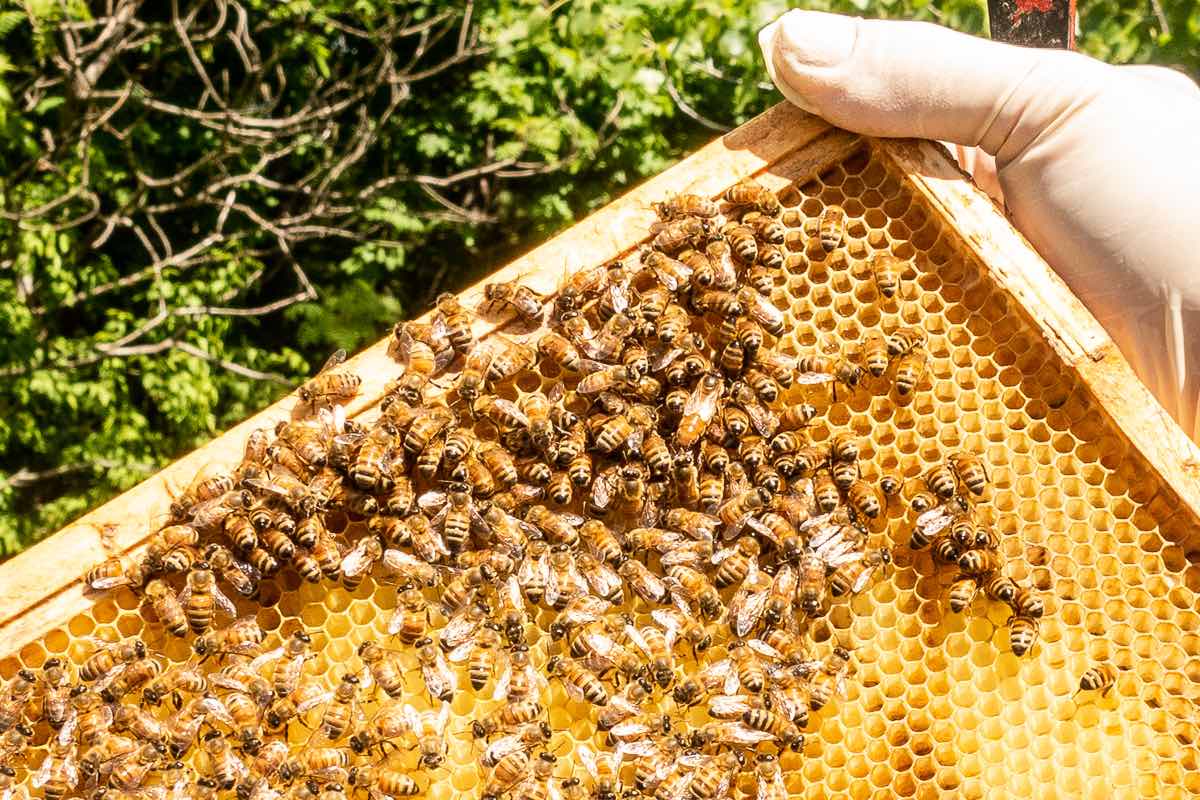 Wellness and Local Produce in the Adirondacks
(Peru, New York) Perhaps your party wants to hit the pause button during your travels. We visited Breathe Easy Salt Cave for a meditative hour in a healthy salt environment. This little business was designed and built by Jessica Gamble and her husband as part of her search for relief from COPD. From the outside, the "cave" is in fact a small, plain-looking retail building. But inside, it's a vivid place to de-stress and detox. Appointments are recommended.
Shady Grove Farm and Wellness Center, under the direction of Francisco Braun and his wife Karen, is reviving old agricultural land for multi-purpose use. In addition to offering CSA (Community Supported Agriculture) farming, the couple hosts events and wellness practices like yoga for locals or travelers. The farm includes a wooded area running down to the Salmon River, and offers camp sites for rent. Ask Frank to show you the spot he visited as a teen, and the sweet story of how he came to own this land.
Rulf's Orchard is a local institution that's grown from a dairy farm to a McIntosh and vegetable grower. (The Adirondacks are the second biggest McIntosh growers in the nation, after Washington State.) Rulf's store and deli is a common meeting point for locals and an obligatory stop for visitors wanting to carry home some edible gifts. Pick your own pumpkins, apples or berries in season. Or just enjoy the year-round bakery.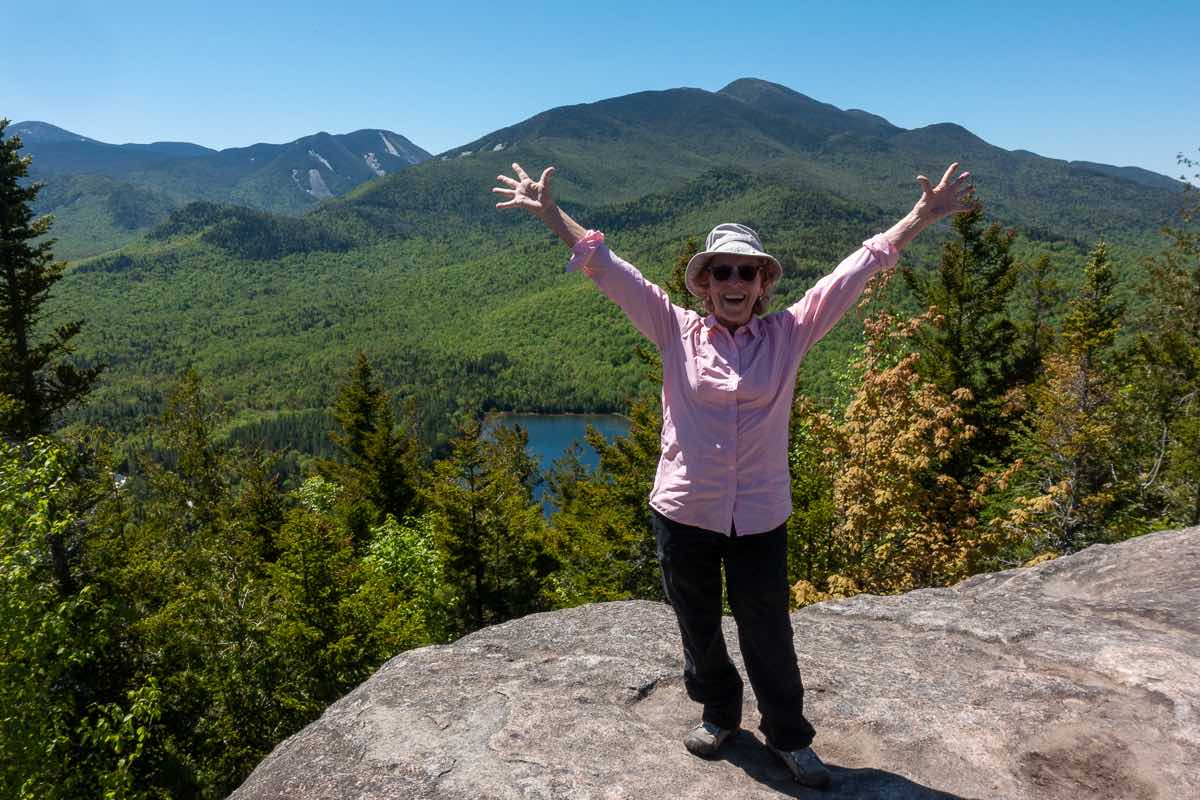 Adventure in Adirondack Park
(Wilmington, NY) This appears to be the epicenter of Adirondacks outdoor activity. Our adventurous group (we were in the area to attend a Adventure Travel Trade Association conference in Lake George) was able to pick and choose our individual activities. But we all met each other's bright, multi-talented outfitters and guides and enjoyed comparing tales at the end of the day.
Options (oh, and did I mention these would all be great for a family or small group?) included mountain biking, rock climbing, and fly fishing. Beginners to experts will all find a place and understanding guide here.
Wilmington made the list of top 20 mountain biking towns in the country, with its diverse trails through rocky, rolling, wooded or hilly terrains. Start with High Peaks Cyclery to rent a bike and get the lay of the land.
I fished with fly-fishing guide Zac Horrocks on the Ausable River–right in town! No luck catching anything on the river surging from the previous day's heavy rains. But I learned to revise my motion and felt far more comfortable than on my previous (and first) fly-fishing adventure just a couple weeks earlier.
My unstoppable friend Sunny took to rock climbing–also with High Peaks Cyclery and Mountain Guides–and earned bragging rights. I was satisfied with a quick tour of High Peaks' shop in Lake Placid and pouring over photos of Whiteface Mountain's back country. They sell skis in the winter, bikes in the summer, and manage year-round mountain guides.
Wilmington feels like a ski town (a real town, not a resort). You'll find it easy to plug into the local scene at Pourman's Tap House or in the quirky Chalet Whiteface and its adjoining bar.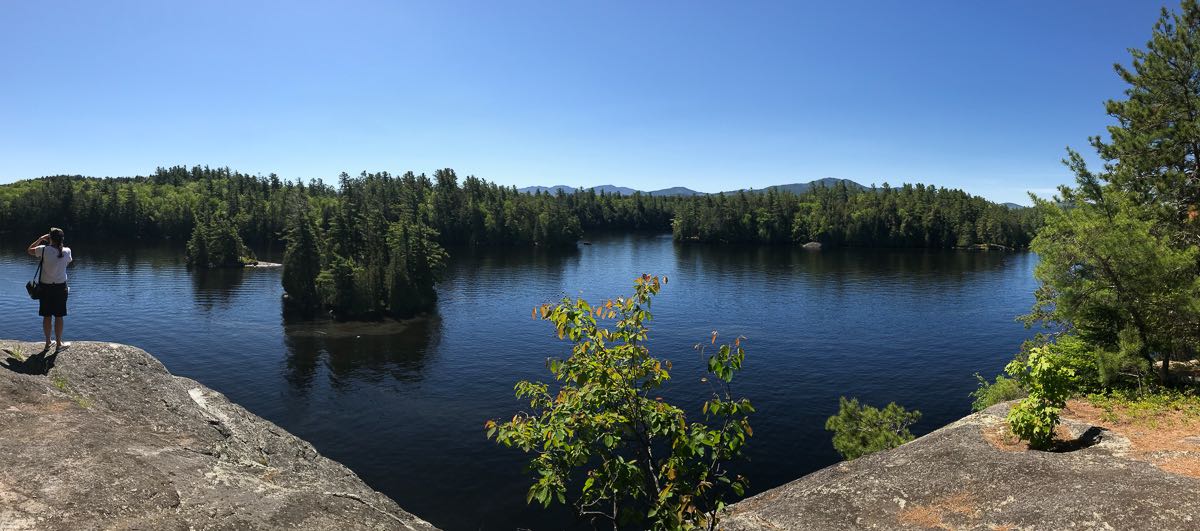 Historic and Iconic Adirondacks
(Lake Placid and Saranac Lake, NY) Even though a couple Rocky Mountain visitors were underwhelmed at the notion of 4,000 foot peaks, the fact of the matter is that these old mountain tops are approachable, lovely, and not as easy to ascend as they look. Climbers in the know–and there's ample recognition for climbers of all 46 peaks and subsets thereof–will tell you that the difference here in the East is that trails ascend straight up, without the switchbacks used in the West. It is wonderful that the High Peaks require no technical rock climbing skills, just solid preparation and precautions to hike safely.
We were lucky to spend a day with the education director Seth Jones of the Adirondack Mountain Club, an historic mountain club that's a hub for High Peaks treks. (The funny spelling of Adirondak Loj is due to Melvil Dewey of Dewey Decimal System fame. He was partial to phonetic spellings.)
Our guided hike up Mt. Jo gave us a feel for the High Peaks trails–often rocky and interrupted by roots. But we also learned some folklore around the early aficionados of these forests and peaks. Quick, while I was still warm from the hike, I swam in Heart Lake next to the lodge, and enjoyed imagining the lodge's founders breaking trails through the woods. (Our Mt. Jo trail was well maintained.)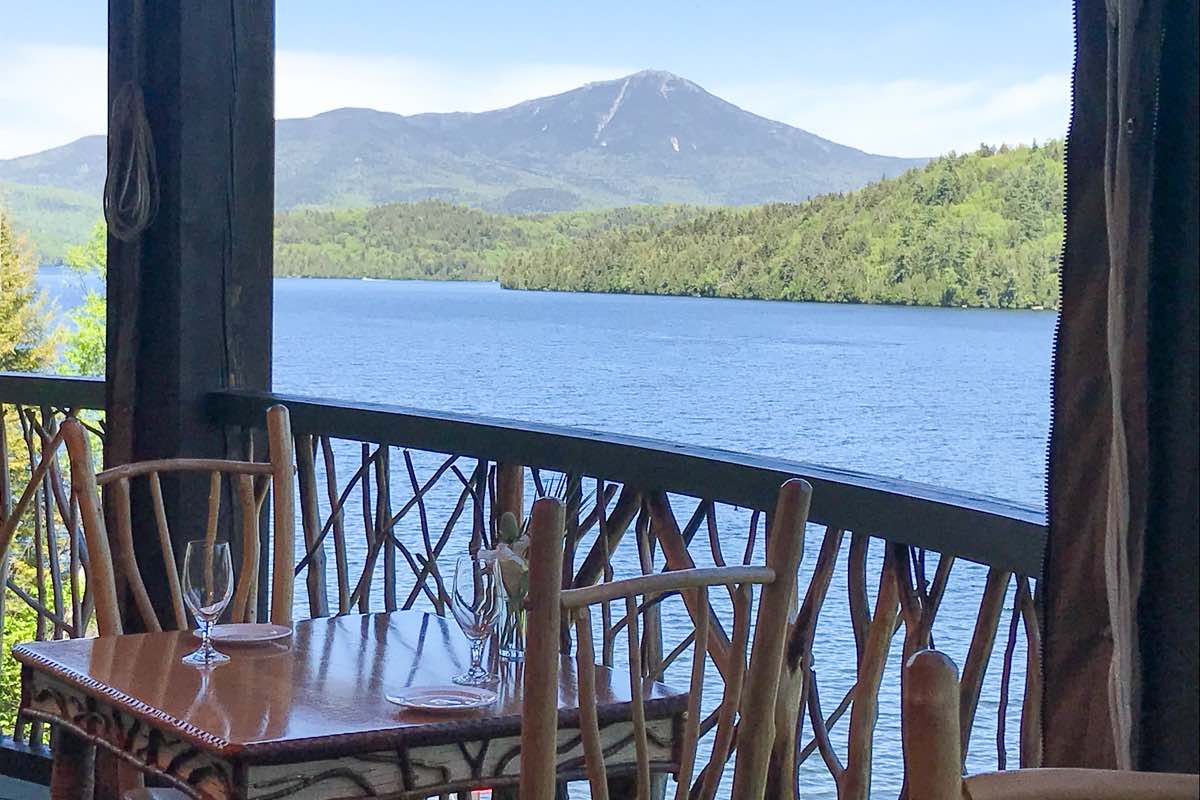 The best known part of the Adirondacks is Lake Placid and Whiteface Mountain, home to the 1932 and 1980 Olympics. This is naturally a place one visits and never wants to leave. The Olympic Museum and facilities are fun to visit. ( OK, it was a thrill to see the ice of the "Miracle on Ice". But it was more poignant to see the track where Eric Heiden, individually, won 5 of the 6 USA gold medals in those 1980 Olympics.) The town is energetic and prepared to host elite athletes and average visitors year round, plus world championships whenever possible.
In Lake Placid, the lakes and mountains meet, and it seems residents would be hard-pressed to choose a favorite season. Just for fun, we stopped in the Lake Placid Lodge, a local landmark, resort and event center (Your Group Function Here) and oohed and ahhed over the fine examples of Adirondack architecture and design.
Just 10 miles from Lake Placid is the historic town of Saranac Lake. Once a destination for tuberculosis patients prescribed fresh air, it is now an artsy town with a nice balance of culture, good food, and outdoor adventures. Definitely stay at Hotel Saranac for its beautiful great hall renovation, tasty cocktails, spa, and lovely rooms.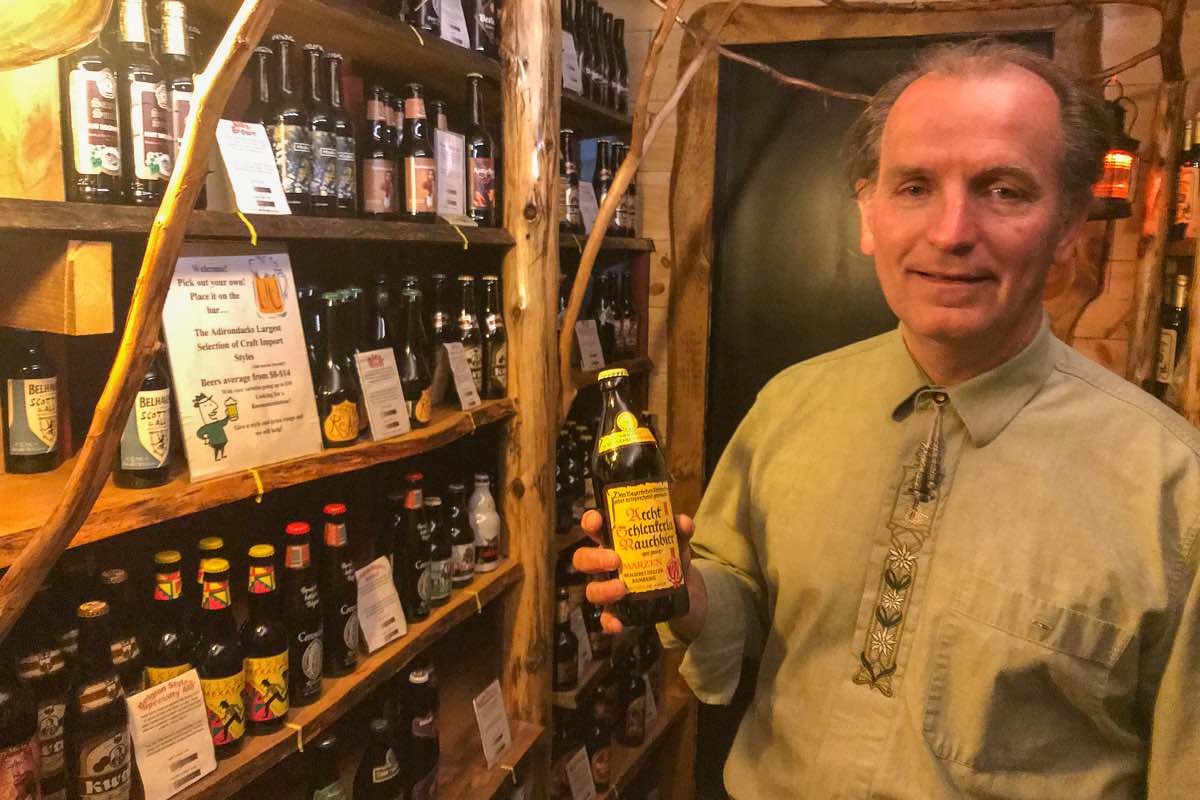 Or, up the road a bit further is the fascinating Lake Clear Lodge, another historic Adirondack property. First we were wowed by pre-dinner cocktails and an extraordinary beer selection in the cellar and Speakeasy. Later we were enthralled by the sunset and intrigued by the mysterious stories of owners Ernest and Cathy Hohmeyer, both of whom have family ties to the lodge. While you are deciding on your personal retreat style at Lake Clear Lodge (cooking? storytelling? hiking?), also read their backstory on the website.
Sports and recreation are certainly central to this region as they are to the Adirondacks in general. In summer, do as we did and find a place to launch your kayak. (Locals can do so on their way home from work!) Meander through lakes to camp or picnic. National Geographic publishes a great paddling map of the area which I can't find online, but you can drool over this waterproof Adirondack Park trail map for starters. We worked with Adirondack Lakes and Trails Outfitters out of Saranac for our half-day paddle through Lower Saranac Lake from Route 3 to Ampersand Bay, enjoying a stop at one of the many islands with campgrounds or picnic sites.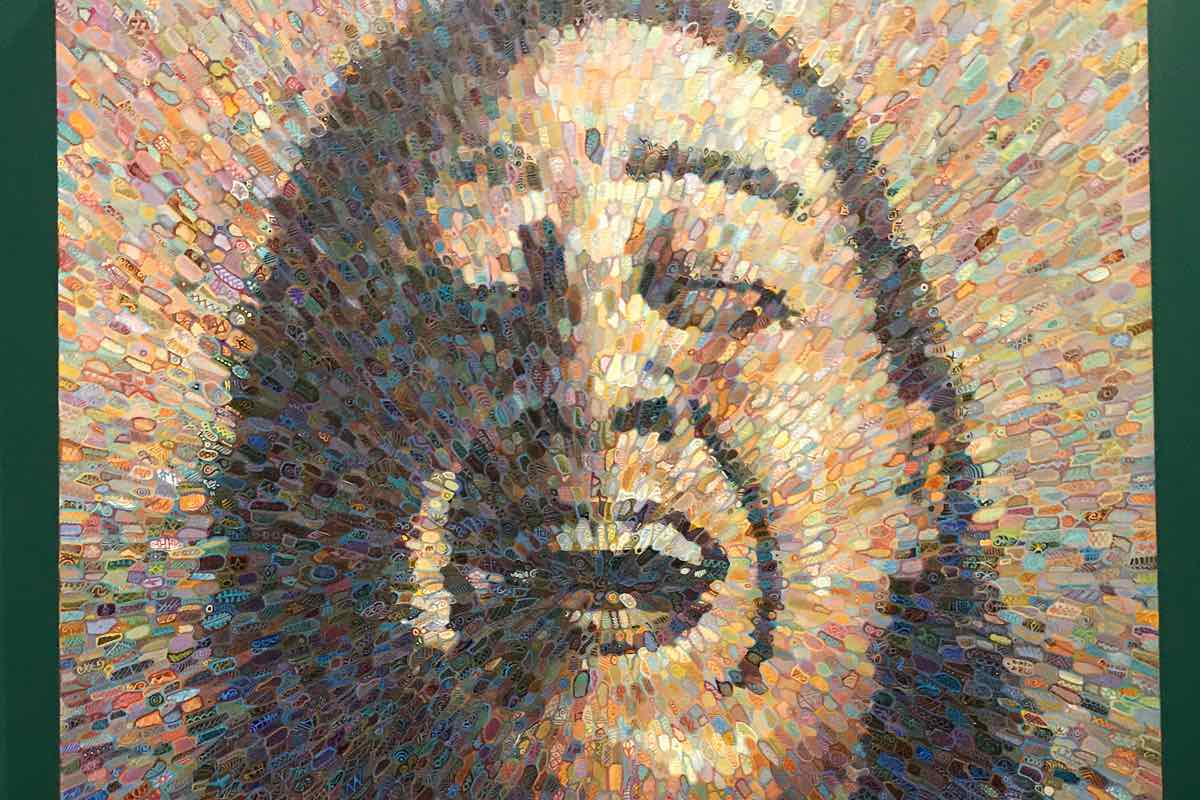 For Families
A note for families or for anyone wanting to know more about the wilderness areas of New York: visit the sprawling Wild Center, about 30 miles west of Lake Placid, for an introduction and education. Indoors we enjoyed the special "Ways of Knowing" exhibit featuring indigenous art and voices. Outside, there is everything from a forest walk with immersive soundscape, to an elevated bird-viewing bridge and giant faux spiderweb play area on the 'Wild Walk.' Active visitors will find paddling options and nature trails.
While I didn't have much time to explore the town of Lake George outside our conference hotel, it is clearly the family-friendly jumping off point for the region. To find activities outside the souvenir shop and restaurant-lined waterfront, contact Adirondack RiverWalking to explore the forests and rivers of the region up close and farther from the crowd.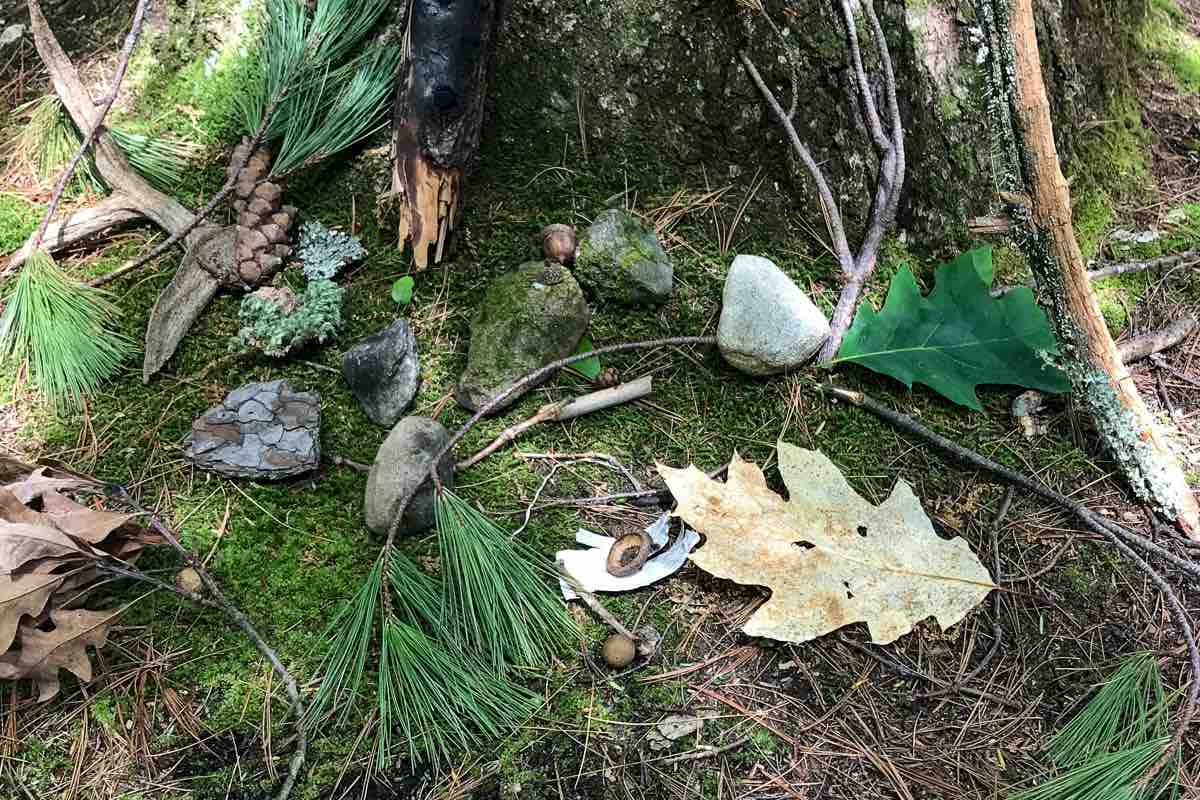 Getting to the Adirondacks
I flew into Plattsburgh NY (PBG) to start my visit (connecting in Washington, D.C. from Minneapolis), and departed from Albany NY (ALB) after the conference in Lake George. There's an Adirondack regional airport, too, in Saranac Lake (SLK). Canadian visitors to Plattsburgh wished they had flown to Montreal and crossed the border to the U.S. by train, rather than dealing with connecting flights in Washington, DC. Trains connect through the region and down through Albany to New York City.
Additional Adirondack Visitor Resources
In addition to all the providers mentioned in the story above, these visitor offices provide loads of ideas for itineraries, activities, and places to rest your weary head, along with industry news.
Visit Adirondacks. A comprehensive guide to all the regions and activities of the Adirondacks, including pertinent news and weather updates.
The Adirondack Coast. Referring to the region along Lake Champlain's west coast, this website not only provides information on where to stay and eat and things to do, but a handy guide arranged by season of the year.
Lake Placid
Whiteface Region
Lake Champlain Region
Saranac Lake
Tupper Lake This is where The Wild Center is.
Adirondack Experience
If you enjoy reading this and traipsing around state and national parks, check out our story about a National Park road trip, or this list of all U.S. National Parks by state.
We reported on the Adirondacks for Travel Writers Radio. Listen to that audio and a variety of Travel Past 50's audio posts and interviews right here!
You can help yourself get ready for your own travels by reading our Get Started Planning Your Trip Now page.
We love traveling–with the right gear. You can check out a lot of the stuff we use to make all our travel much more pleasant and efficient all on one page. Click here to see it. If you purchase something from this page, Travel Past 50 may receive a small commission at no extra charge to you. Thanks.
Note: This post and other posts on TravelPast50.com may contain paid or affiliate advertising links.
Like it? Pin it! Or use any of the social share buttons up top.