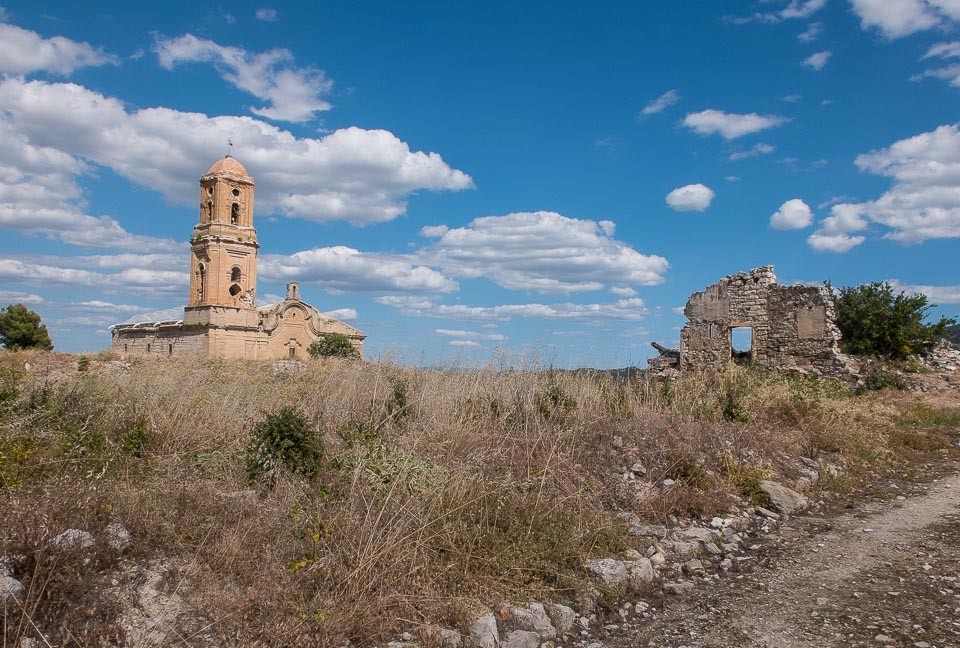 The Battle of the Ebro River was the decisive battle of the Spanish Civil War. The Republicans had been defeated by Franco's fascist rebels in the battle of Teruel in the winter of 1937-38. But after receiving a resupply of materiel from France in the Spring of 1938, the Republicans launched a counter attack across the strategic Ebro river in July.
They met with early success, but eventually Franco's forces, bolstered by Hitler's German Air Force, smashed the Republican forces over the course of five months. Over the following six months, Franco pushed through the rest of Catalunya, capturing Barcelona and Girona, and the war ended in April 1939. Hitler and Stalin started World War II in Europe just five months later when they invaded Poland.
Like Guernica in the Basque Country, the German Air Force during the Battle of the Ebro practiced the terror bombing of civilian targets–a strategy they'd later use to great effect in World War II. This time the target was the village of Corbera d'Ebre, which was almost entirely reduced to rubble by the bombers. Only the bell tower and facade of the church survived. The church itself lost its roof and entire interior. After the war, the remaining residents moved down the hill and rebuilt their town. The original town was left in its shattered state as a memorial. As you walk around the town today, there is a work of art which pops up out the remnants of the town. It's called an "Alphabet of Freedom," and makes a nice addition to the memorial.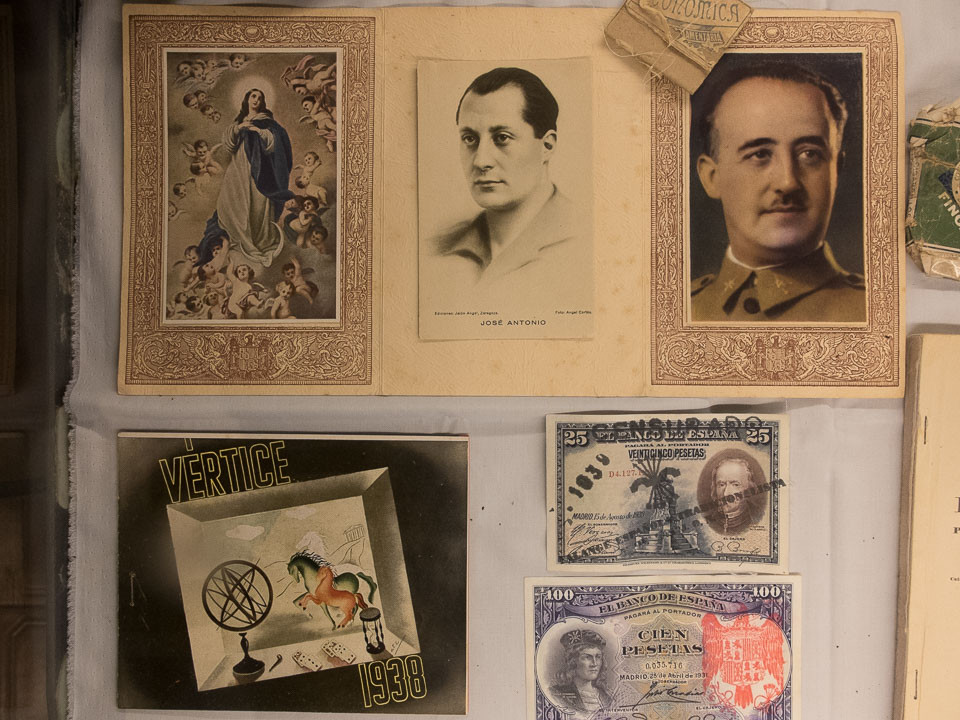 There are several small museums up and down the Ebro valley that commemorate the battle. We ran into a fellow, Pere Sanz, who had his own private display of his collection of weapons and other memorabilia from the civil war. He opened the museum, which he called La Trinxera, The Trench, just for us. He'd collected an impressive lot of guns, bombs, grenades, and other less lethal souvenirs of the epoch, including these picture cards of Francisco Franco and Jose Antonio Primo de Rivera, an early martyr to the Fascist cause.