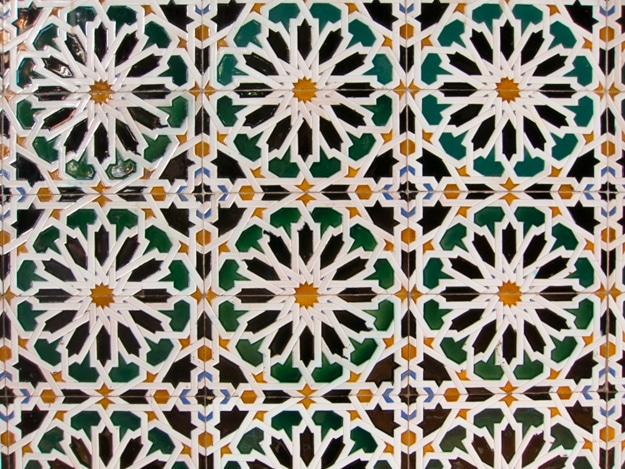 This trip to Spain was unusual for us. It was fast, it was pre-planned, and it was with four others, Tom's two brothers and their wives. Tom and I were tour guides, in a way, because the rest had never visited Spain before. We were eager to show off the country we love, so of course we overcompensated a bit. We may have visited one town too many, eaten out once too often, and perhaps we shouldn't have had that last brandy. But all in all, our accommodations and the restaurants we visited were good to excellent, tried and true. So, here are a few lists of Girona restaurants, Madrid Hotels, and Barcelona bars. And all combinations of them all.
A Spain Itinerary
Nights 1-4: Barcelona
Nights 5-6: Girona
Nights 7-10: Madrid (with a day-trip to Toledo)
Where we stayed
This was my first experience using HouseTrip, a VRBO-like company that specializes in European vacation properties. We rented 3-bedroom, 2-bath apartments for the six of us in both Barcelona and Girona. Both our finds scored big: walkable, wi-fi, laundry, and next door to serviceable, morning-coffee-until-late-nightcap bars. These rentals were a fun change of pace for us, made possible by the size of our party. And it was a party!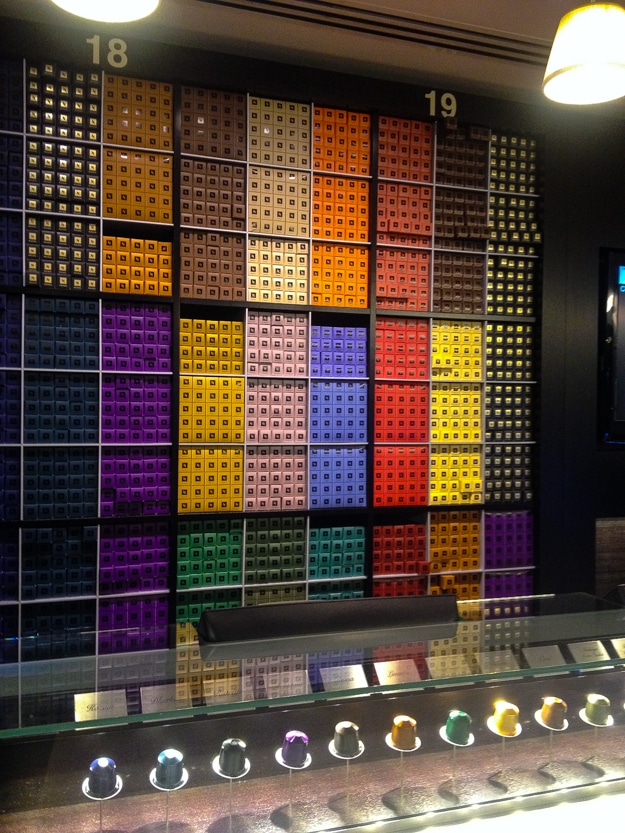 In Barcelona, the property, called "Barcelona Modernist Heart of the City" is on Calle Valencia, just a few blocks north from Placa de Catalunya in the L'Eixample area, and a half block off Passeig de Gracia, one of the more fashionable shopping streets in Barcelona. It's a great location (although Tom prefers hotels in the Barri Gotic) about equal walking distance to the cathedral in the heart old town, and to Gaudi's Sagrada Familia. Besides the three bedrooms and a well-equipped kitchen, we loved the spacious living room and its little balcony opening to the interior of the block. This is a nice spot to see how Barcelona's well-heeled live. Through this Housetrip rental, we also had the advantage of our host's many good restaurant recommendations. And everyone fell in love with the Nespresso
machine in our kitchen–and the Nespresso store around the corner.
In Girona, the HouseTrip rental apartment was even more impressive. It was an historic property, "Luxury Flat at the Historic Jewish Quarter," a wonderful spot on Carrer de la Força, a (mostly) pedestrian street that rises from the center and river up to the cathedral and old city walls.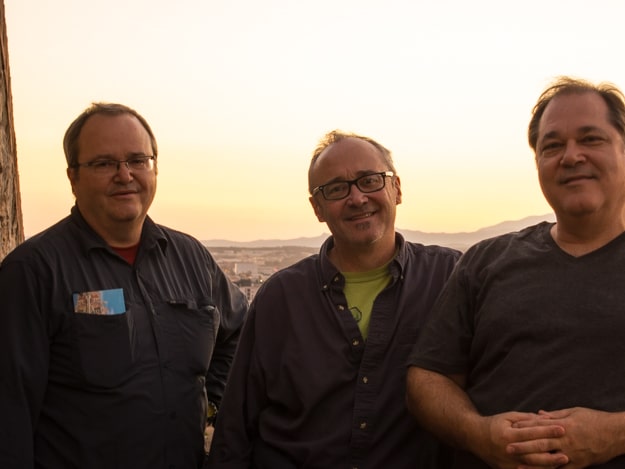 This apartment has a wonderful kitchen, large bedrooms, and two cozy sitting rooms. The icing on the cake was our introduction to the Casa Masó and the Girona architect Rafaél Masó. Our host, Fernando, routinely includes a couple admissions to the nearby Casa Masó, home to the Masó family, a museum of Masó's work, and the office of the Fundación Masó. This is the sort of art history tour we love, so we spent some time with director Jordi Falgás. (You can read that story here soon.) The architect Masó worked on renovating many buildings, including our apartment, in the early 20th Century, and was a designer of furniture and decorative items.
In Madrid, we selected Hotel Europa, right off Puerta del Sol. Our three rooms were all on the same floor, two rooms adjoining, in this large, fairly nondescript hotel with adjacent bar/restaurant. Although some may find this a bit raucous–Sol is where everything happens, from protests, to street performers, to lottery sales and professional pick-pocketing–it is, well, in the middle of it all. Outdoor seating at the restaurant is plentiful, and a great spot for people watching.
Hotel Carlos V is the smaller hotel we moved to after the family left. It's a standby of ours, between Sol and Gran Via. Rooms vary in size and noise level, but it's friendly, convenient and priced right. During this visit, the lounge provided us good work space with Wi-Fi. Skip the breakfast, and take advantage of the happy hour there. Carlos V is a Best Western Hotel.
Where we ate
We weren't as spontaneous and experimental as we normally are, wanting to satisfy six appetites and provide a classic overview of Spanish cuisine. Some of these places were new to us, though, and others were merely the next convenient place to stumble into. We were a tired and hungry bunch.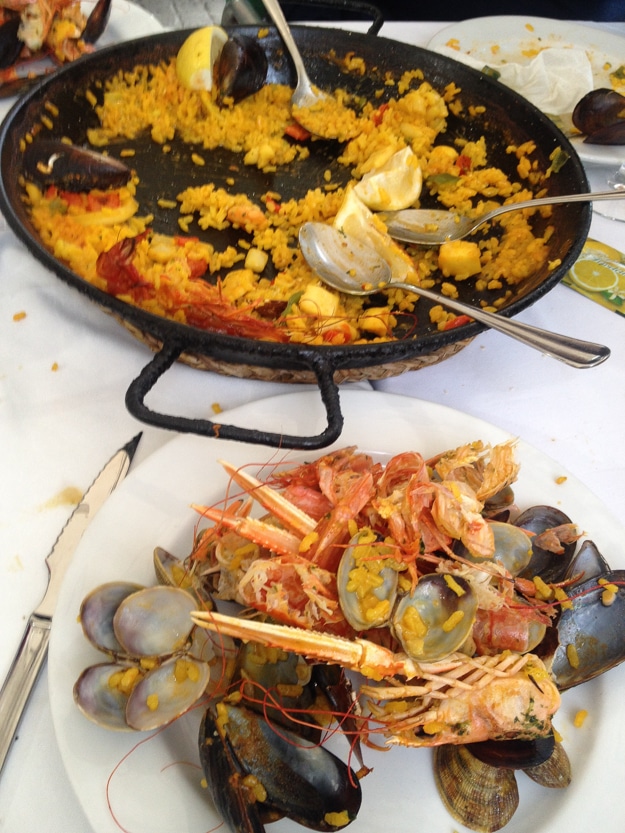 Barcelona restaurants
Tapas 24, 269 Diputacio,  (L'Eixample)
We were lucky to get in with our group of six. It was a great place to start our culinary adventures, especially with the help of our friendly and patient waiter. We devoured all the classics and more: Jamon Iberico, Tortilla Española, Boquerones (sardines marinated in lemon and olive oil), croquettes, etc. Brother Mark dubbed the jamon and chorizo "red crack." This is one of several restaurants by Chef Carles Abellan.
Bar Mut  Pau Claris 192 (at Diagonal)
Razor Clams! Excellent brunch here, unexpected, but 'on the way' to Sagrada Familia. Note to self: if you are not going to wait in line at Sagrada Familia, just stay at Bar Mut and order another course. This is the kind of place that will tell you if a certain item isn't up to snuff.
Txapela Passeig de Gràcia, 8-10
A basque restaurant that is turning pintxos into a chain restaurant concept. Might be overwhelming for a sit-down meal, but this is great for a late night bite to eat.
Also, various ice cream places along Las Ramblas
I liked it better when Las Ramblas was filled with flowers and birds.
Girona restaurants
Unknown, Plaza de la Independencia
Unfortunately, we didn't record the name of the restaurant we dropped into on the east (river) side of the plaza. But we enjoyed a surprisingly tasty meal–paella with squid ink and the roast chicken were particularly memorable–at this standard, family-run restaurant. Go for the Crema Catalana (Creme Brulee) dessert, and a brandy if you dare. We enjoyed the relaxed outdoor seating, though the dirt plaza isn't much to look at, especially on a weekday when there are no kids and dogs about. Many other cafes surround the square, so pull up a chair at any one of them, and enjoy a spell on the other side of the river.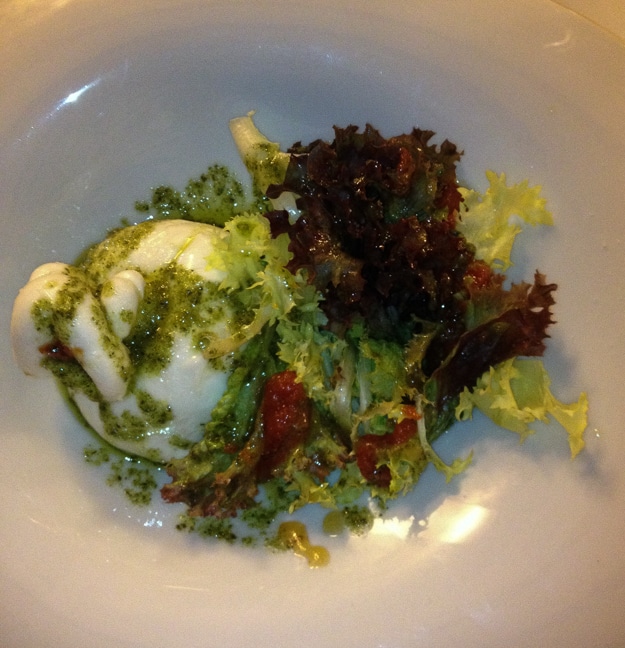 Cal Ros Cort Reial, 9
While the rest of the family browsed for souvenirs, Tom and I stole away for the best meal of our days in Catalunya. Mostly this made us want to extend our stay in Girona. We started with a delicious salad of fresh greens with goat cheese and sun-dried tomatoes in a barely-balsamic dressing.  Soups, chops, seafood and rice dishes change seasonally. We indulged in dessert and snuck what chocolate we couldn't eat into our pockets to share later.
Toc's, Carrer de la Força, 9
Just saying, Toc's (across the street from our apartment), while being 'just a normal bar,' served us well as a meeting place, a coffee house, and our extended TV room for catching a match between Barça and Milan.
Felafel (no name available)
The felafel restaurant down the street from our pad (next to the grocery store) was a welcome sight to those who had just about had it with Spanish food. This place has chicken-only gyros and outstanding felafels, crunchy and tasty. One of my sisters-in-law was happy to find one in her pocket the next day.
Plaça del Vi 7, Placa del vi 7
On the street named for wine, we pulled up some chairs outside and rested with glasses of cava. The waitress explained the particular features of this rare cava of golden hues, but I can't pass it on. Special thanks to fellow blogger Ayngelina Brogan of Bacon Is Magic for this tip. We had coffee with Ayngelina at Toc's, above.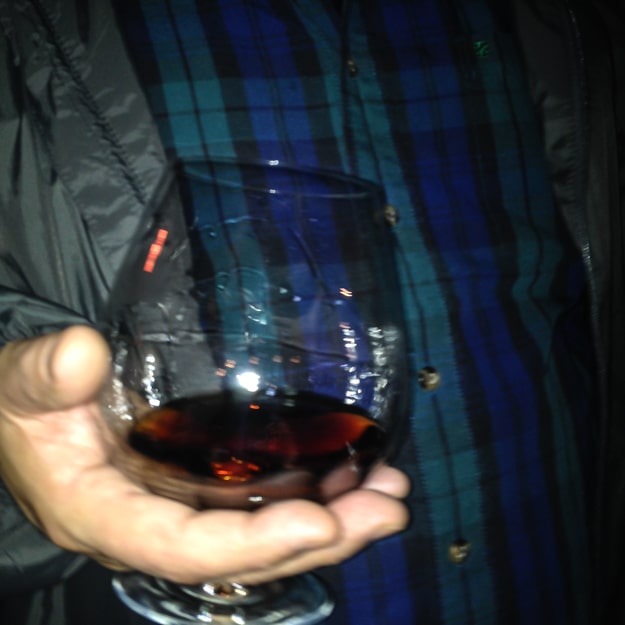 Madrid restaurants
El Botin
OK, I know, it's really just for tourists now. But it still holds a place–for the oldest continuously running restaurant in the world, for being in Hemingway's path while he hung out in Spain, and for being a bastion of the traditional Spanish roast. Don't even look at the menu. Just order the lamb or pork and be done with it. This time we shared first courses, finding the mushrooms, artichokes, and eggplant a nice addition to asparagus.
Mercado de San Miguel
This is one of the first of the new Euro-style markets, made for grazing. Meat, fish, produce, baked goods, and beverages are available as groceries, but mostly appreciated by sampling. We head straight to the sherry counter for an apertif, munch on some olives from the next counter over, and possibly sample something else that catches our eye: nuts, port sangria, various pintxos, beers, smoothies, coffees or desserts. This place has it all, including crowds. Too pricey to make a meal of it, but a nice appetizer or take-out place.
La Cocina de San Antón, Mercado de San Anton, Chueca
We met Madrileño friends Anita and JuanJo here in the newish Mercado de San Anton in the thriving Chueca neighborhood. The Chueca and adjacent Malasaña neighborhoods have been on the upswing for years, but this market is pretty new. It includes a supermarket on the ground level, a tasting market on the second level, and then this Osborne-owned bar and restaurant on the third. Kudos to our friend Anita Saad, who brings Lebanese cooking to Spain, and to La Cocina de San Antón.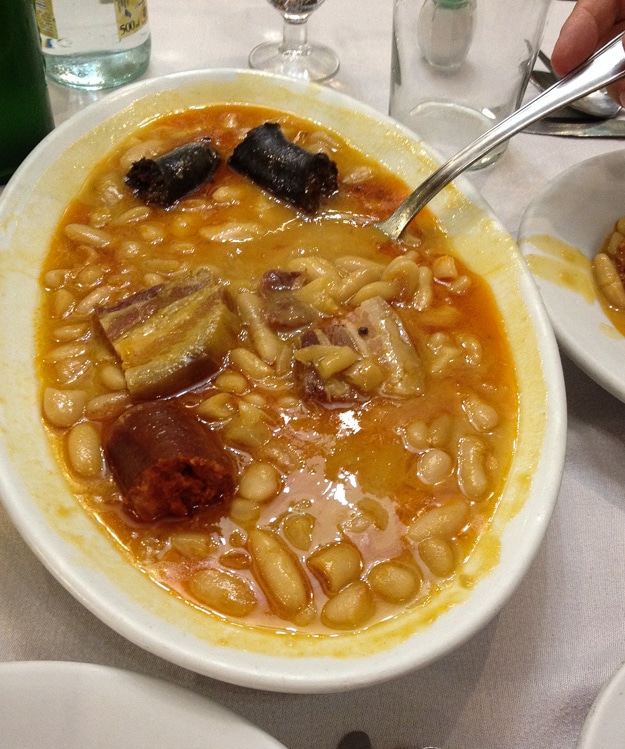 El Ñeru Calle de Bordadores, 5
Excellent fabada, blue cheese, cidre and all the comforts of home in Asturias. Super friendly, deceptively large, and I want to go back right now.
Cerveceria San Millán La Latina
Just a regular, old-style place, but that means friendly, quick service, reasonably priced drinks, and notable specialties, in this case the chiparones (little squid) and the Pimientos de Padrón.
Cerveceria Aleman Plza Sta Ana, 6
I felt as welcome in this place this time as I did 35 years ago, and just as tired after a day at the Prado museum. Madrid's Mahou beer tastes best here for all those reasons. We also wolfed down some calamares, tortillas, and no se qué.
We covered a lot of ground. As usual, Tom and I left Spain with lists of places we still want to visit or revisit. We barely got started in Girona; we've never been to Cáceres. Barcelona was more crowded than ever, with long lines for every Gaudi site. Toledo is still fun. Madrid's garbage strike ended the family travel on a low note. But we did what we could in ten days. Next time give us twelve days, if not fourteen, and we'll rediscover Andalucía! Who's in?
Here are a couple more posts about how to eat in Spain: our favorite breakfast and lunch in Madrid; the best food introductions to Madrid and Malaga.
Click this link to see our post about our best ten recommendations for things to see and do in Barcelona.
You can help yourself get ready for your own travels by reading our Get Started Planning Your Trip Now page.
We love traveling–with the right gear. We've gathered a lot of the stuff we use to make travel more pleasant and efficient all on one page. Shop our Travel Past 50 Amazon page to find our favorite gear. If you purchase something from the store, Travel Past 50, as an Amazon affiliate, may receive a small commission at no extra charge to you. Thanks.
Note: This post and other posts on TravelPast50.com may contain paid or affiliate advertising links.