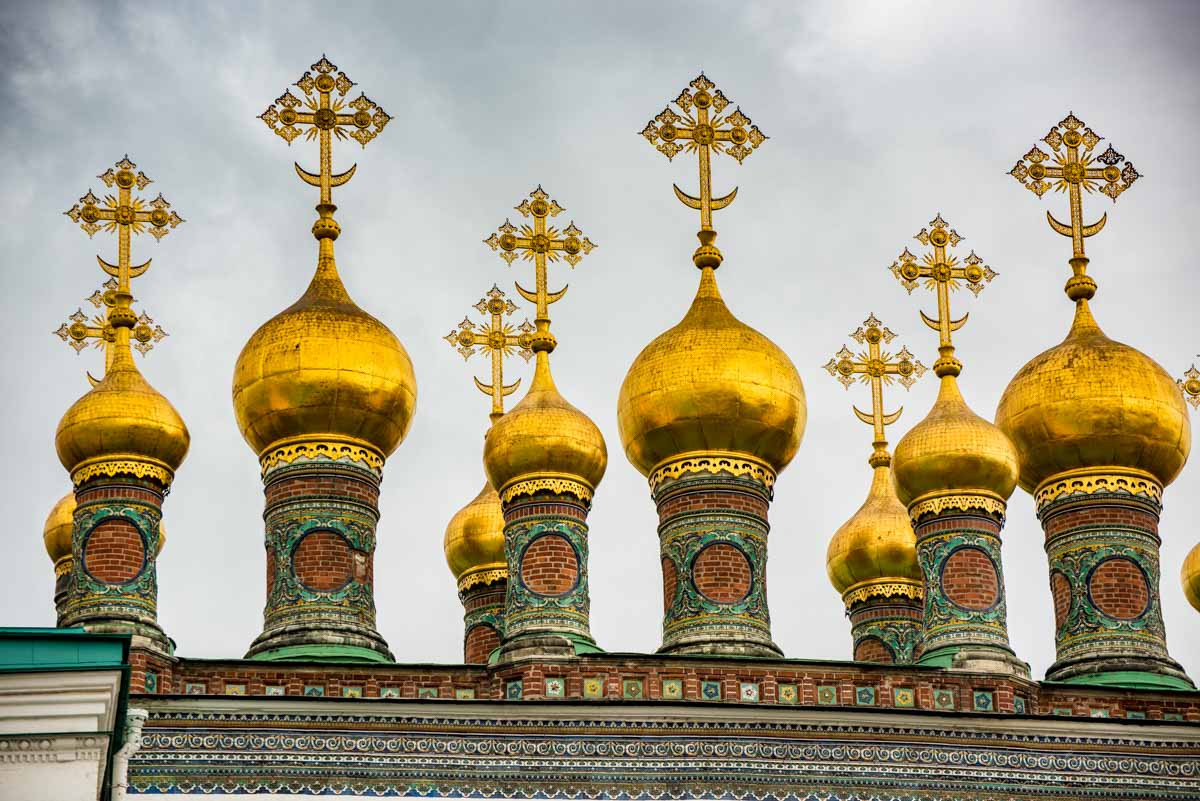 From the very beginning, when we first decided to visit Russia on a river cruise, we were asked, 'Why?' For us, the answer was easy. We'd never visited Russia before. This huge country has been a big part of our world's history for more than a thousand years. And, yes, it's pretty darn interesting in today's world, too. Who wouldn't want to take a closer look?
We're also asked questions about the logistics of traveling to Russia. The short answer is that by touring with Viking River Cruises on a sailing from St. Petersburg to Moscow, we not only had a great introductory itinerary handed to us, but were not burdened by having to arrange visas and accommodations on our own.
The visas we received were for this one-time visit, for the dates and places specified only, and cost about $300 each including the agency's fee. Allow a month or more to process. (Note, some Baltic cruises offer a 72-hour stop in St. Petersburg bypassing the usual visa requirements. But several of those hours can be eaten up being interrogated upon arrival, as friends have reported. Also note that longer term and multiple entry visas are available, but still require specific travel plans which we weren't prepared to organize.)
Surprisingly, despite our repeated advice to the contrary, we didn't spend time on our own in Russia before or after the cruise. We didn't even stay to see a World Cup game! Partly, that was because we were rushing our visa process and didn't have time to make the internal travel arrangements ourselves. Partly it was to return home to family, and partly it was, meh, let's see how we like it first.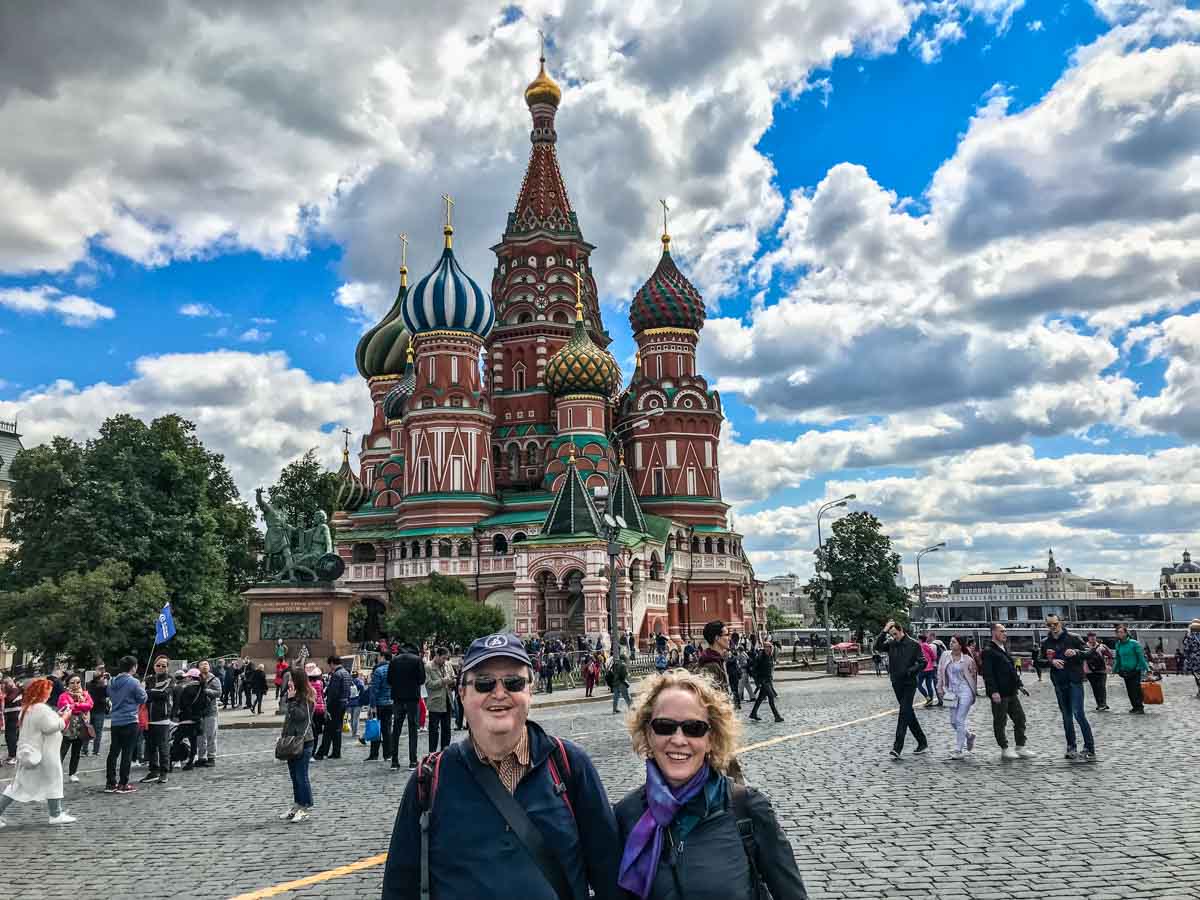 So with visas and flights arranged by Viking, we arrived on board April 30. "How many of you have friends who wonder why on earth you are visiting Russia?" the crew asked a few times. Perhaps they'd been noticing a drop in American travelers. Our ship of about 170 passengers (capacity is around 200) was about 75% American, and that's less than the average European river cruise.
Inscrutable Russia became our home for the next two weeks, and Viking's three onboard Russian guides and the Russian crew became our companions and interpreters. We had time to venture out on our own, digest what we were seeing and hearing, and consider the lives of Russian people rather than the mere gloss of the current regime.
Apart from being in Russia, the rhythm of this river cruise was extraordinary, too. Between the bookend three-day stays in St. Petersburg and Moscow, we sailed for six days. The waterway between the busy urban centers includes three rivers (Neva, Svir and Volga), 17 locks, narrow canals and two of Europe's biggest lakes.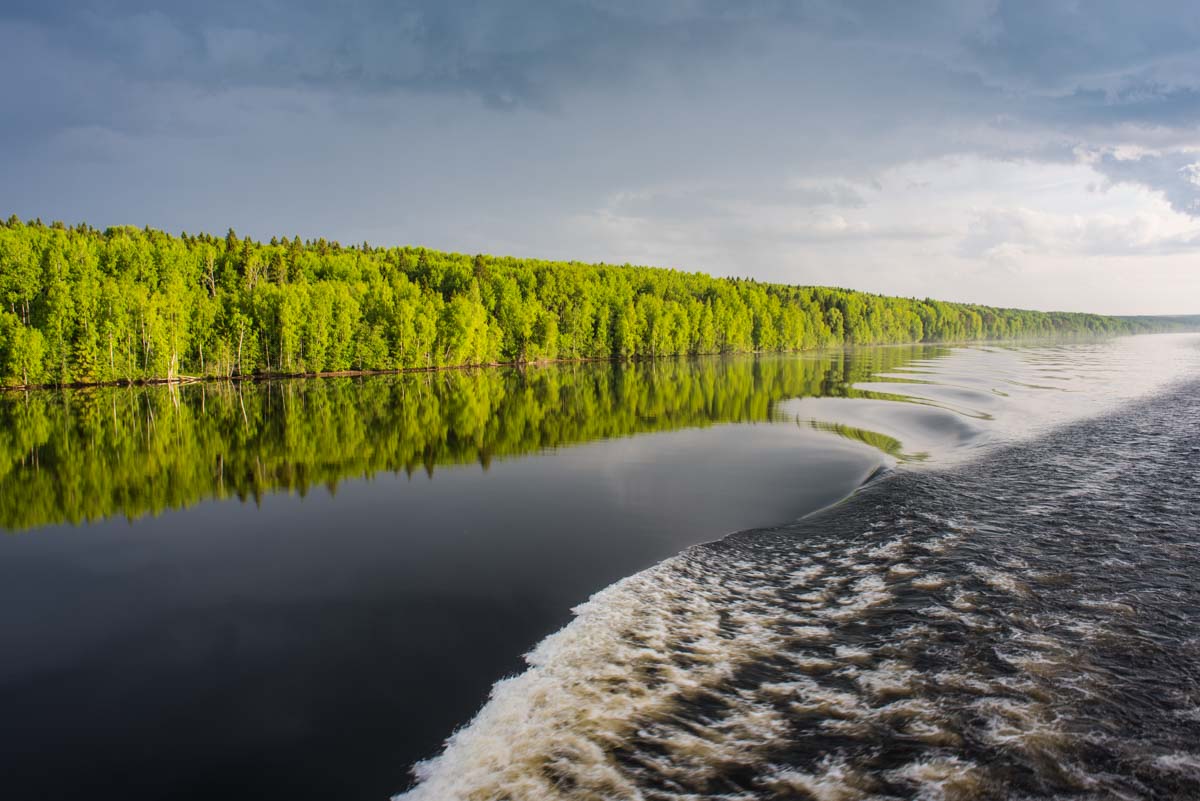 Even though we were seeing just a sliver of western Russia (the Ural Mountains divide Russia's European and Asian sections) we could begin to grasp the enormity of the country: endless forests, lakes without shores, and thriving river towns between the two metropolitan areas.
Highlights and lessons, on and off the ship, were plentiful. Read on for some of our favorite moments and tips for planning your travels in Russia with Viking River Cruises. We've organized our notes into four sections:
St. Petersburg
The Waterway/River Stops
Moscow
Notes about the onboard experience
ST. PETERSBURG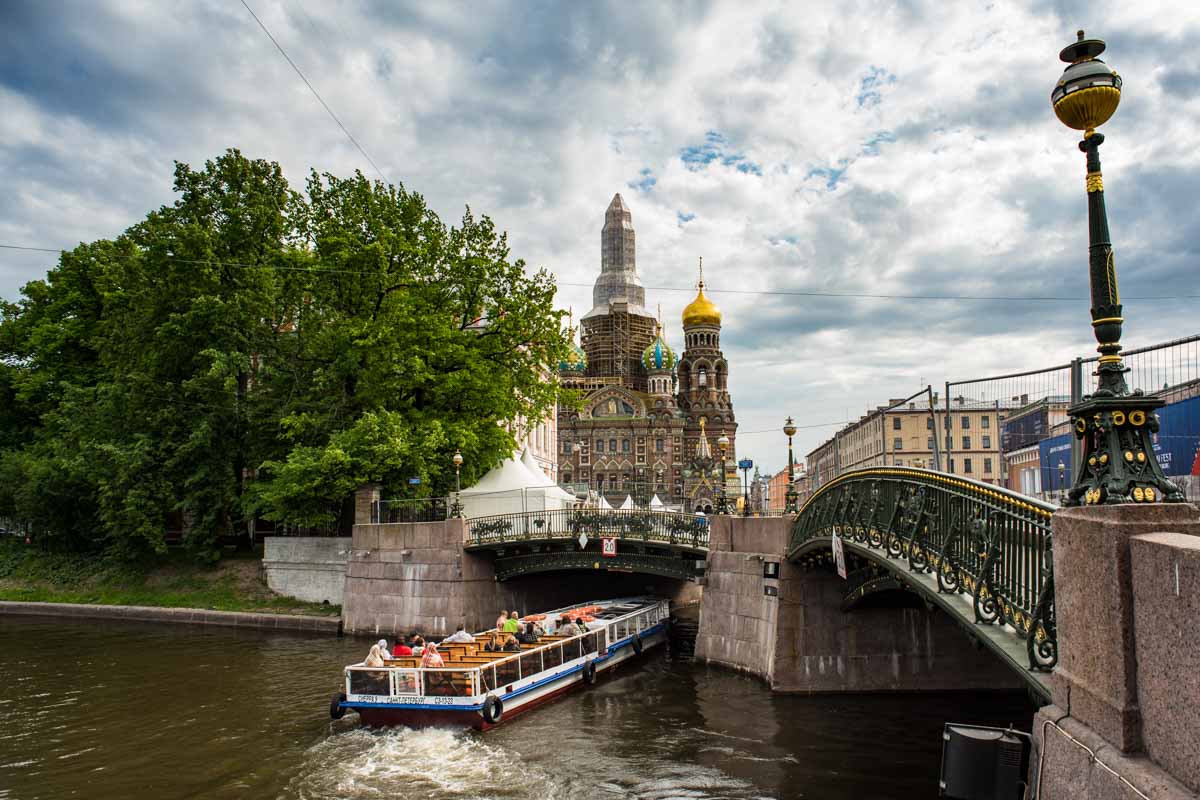 The Hermitage and Open Storage
This optional Viking excursion, "Hermitage Behind Closed Doors," is a triple treat and then some: visiting the Winter Palace, viewing the art, and taking in some of the vast collections at Open Storage. With our excellent guide, Yuri, we arrived early and had a chance to look and listen in relative calm, learning about Catherine the Great's initial purchase of 255 paintings in 1764, and subsequent expansions to the museum. Besides the classic Renaissance paintings, the newer French Impressionist galleries located across the square in the renovated General Headquarters are astounding…and poignant. The lion's share of the art was confiscated from private collections by the State after the 1917 revolution.
This special tour also included a guided visit through Open Storage, where thousands and thousands of pieces of art–paintings, furniture, sculpture, and royal treasures are renovated, protected and, on a limited basis, displayed. The Hall of Carriages and the massive hand-woven tent gifted to Catherine the Great by the Turks leave quite an impression.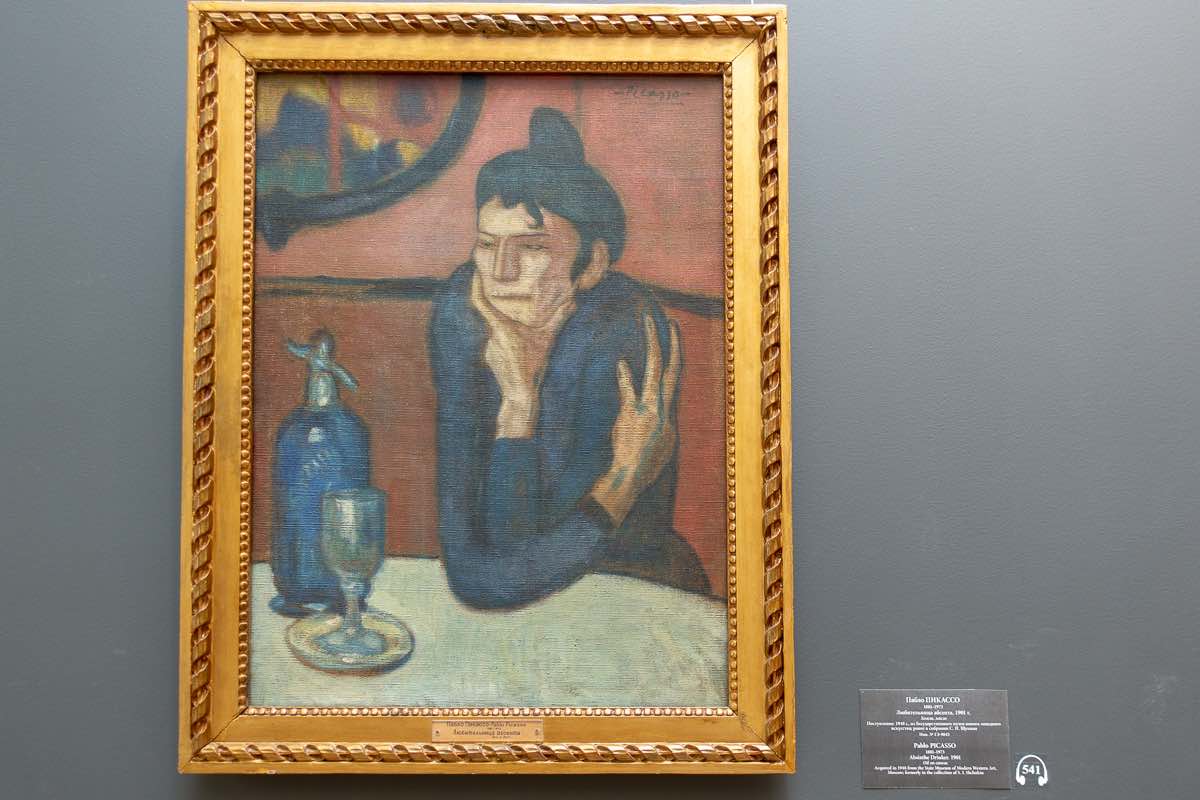 Walking St. Petersburg
This was one of our favorite included tours. Our Viking guide, Slava, combined history with fun anecdotes and a good attitude. We especially enjoyed ducking into the gorgeous Art Nouveau Eliseevsky Emporium (think gifts, deli, coffee and sweets), walking through the Iskusstv Park (in the arts district near Russian Museum), and along the Neva River. The walk provided some historic and geographic context for our later sailing: the Neva River flows in Lake Lagoda (Europe's largest lake) which was used in winter's freeze as a supply route and a means of escape during the deadly, 900-day Siege of Leningrad, in World War II.
We used our walking tour experience to return to central St. Petersburg by metro from our ship's dock to visit inside the Church of the Savior on the Spilled Blood and the Russian Museum, take more photos along the canals, stop in a sidewalk cafe, and enjoy getting to know the St. Petersburg scene. We used the metro system and a map provided by our Viking concierge to get around, and paid for lunch and admissions with rubles and a credit card, too. St. Petersburg is just as easy to navigate as any other international city.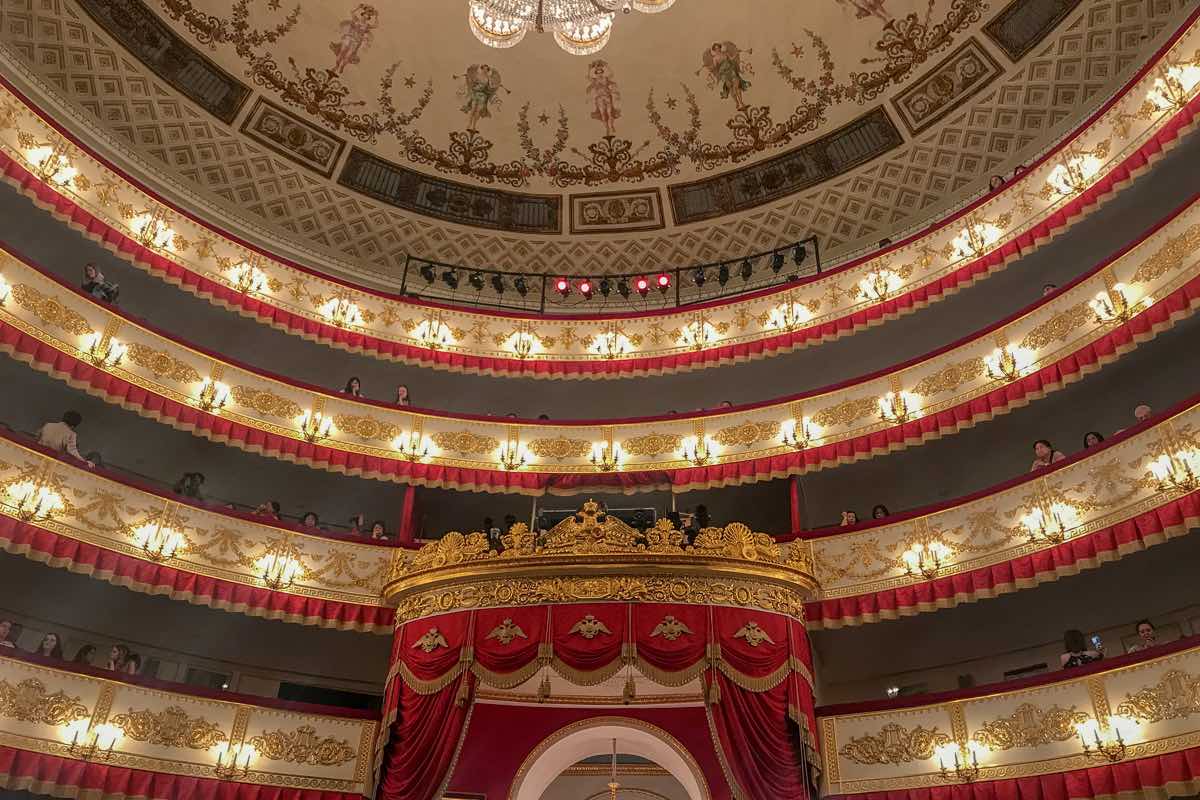 Ballet
What fun to take in a ballet in Russia! Even if this wasn't the Bolshoi (and even if Swan Lake's ending was sanitized for tourists), is was a thrill to see the beautiful Alexandrinsky Theater, and exciting to sit next to a young girl enthralled taking in her first ballet. Next time, I'll plan on getting tickets to the Bolshoi in Moscow, too.
Catherine's Palace
Despite the crowds and our sub-par guided experience, this was an eye-opening visit. It's a palace of windows and mirrors and gilded frames, of masterful furnishings and opulent paintings. Imagining the life of Catherine the Great here and in the surrounding gardens is bound to encourage visitors to look deeper into this period of history. (She became Tsarina in 1762 and, like Peter the Great before her, was interested in opening commerce and relationships with Europe.)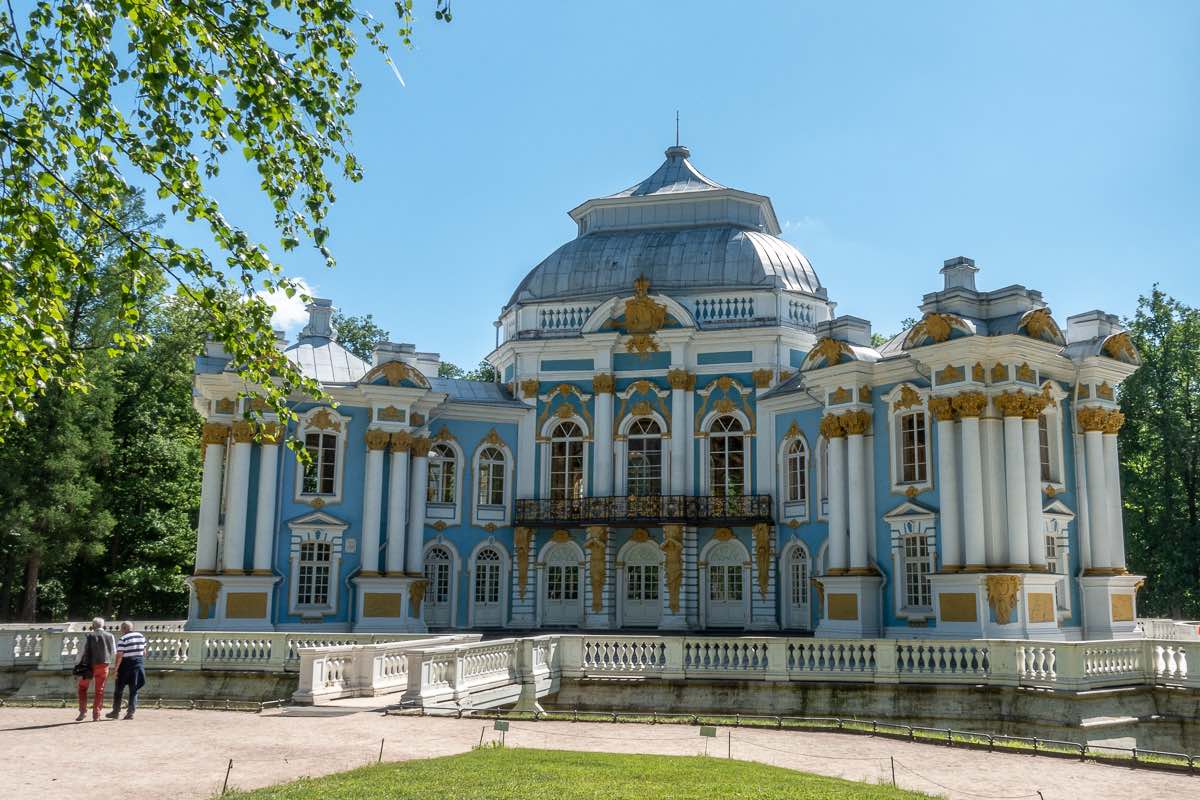 What We Missed
By taking a day of our own in St. Petersburg, we missed a tour of Peterhof Palace that we'd already reserved. No regrets. We also passed on the Faberge Museum tour, but smart friends on board visited the museum's gift shop on their own, for free. With more time, I'd have enjoyed the optional Communalka home visit, too. These communal homes shared by multiple families are still in use, and Viking's home visit arrangements are always worthwhile.
VIKING'S RUSSIA RIVER CRUISE PORTS AND EXCURSIONS
Sandwiched between the two big city visits, sailing the "Waterway of the Tsars" is especially beautiful and relaxing, combining wild rivers, big lakes, and man-made locks and dams. The sailing reveals how average (rural and small town) Russians live, and offers a peek into the dense Russian boreal or taiga forests.
In the process of building the navigable river system and dams, some population areas were inevitably flooded. So the journey is marked by remnants of church towers poking out of the water, and a few resettled communities.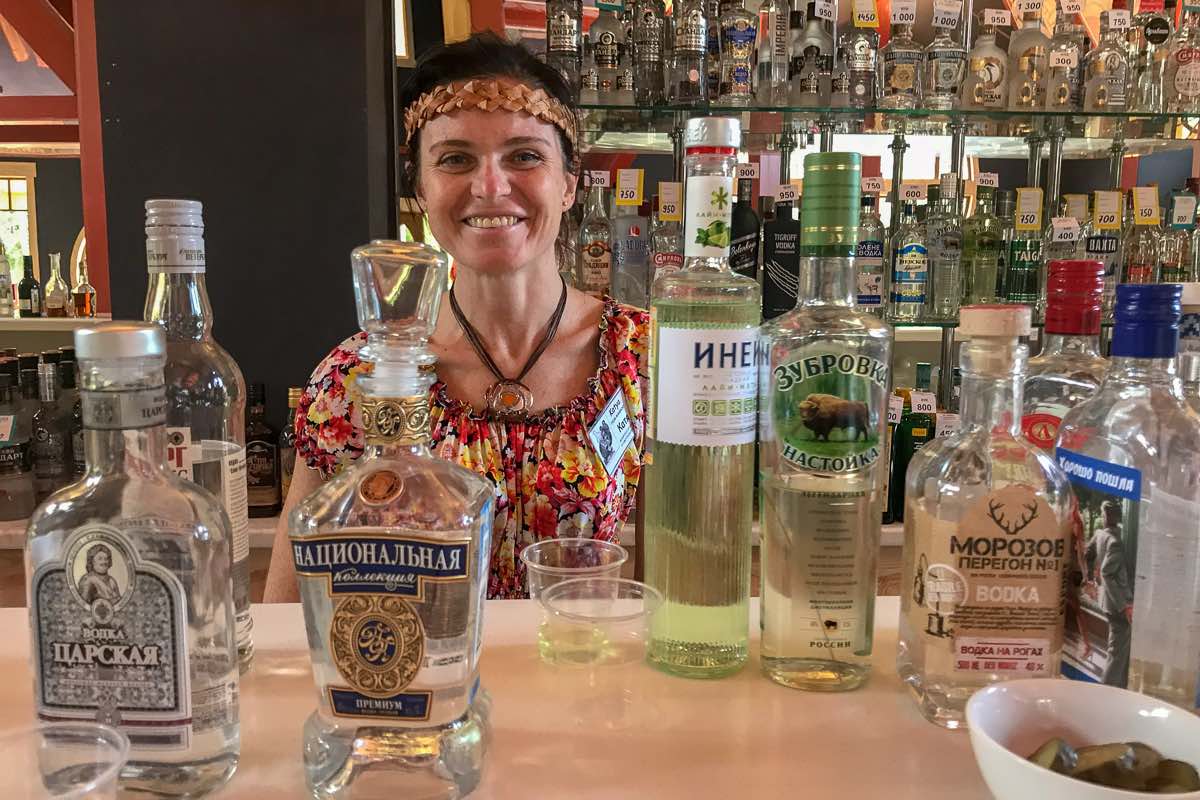 Mandrogy Village and a Banya
After sailing on the Neva from St. Petersburg and through Lake Lagoda, our ship cruised along the Svir River toward Lake Onega. The original Mandrogy village on the Svir was destroyed in World War II. The current, reconstructed village was built as an open air museum for tourists, with shops, a bakery and a vodka museum. The best bet is to book a traditional Russian sauna, a banya. We loved the experience and the refreshing smell of wood and steam. Birch twigs with leaves are clustered together and used to lightly whip your skin into a tingling frenzy. That's followed by a cold jump into the river and a rest over a cup of hot tea and fresh jam. Rinse and repeat! Wonderful.