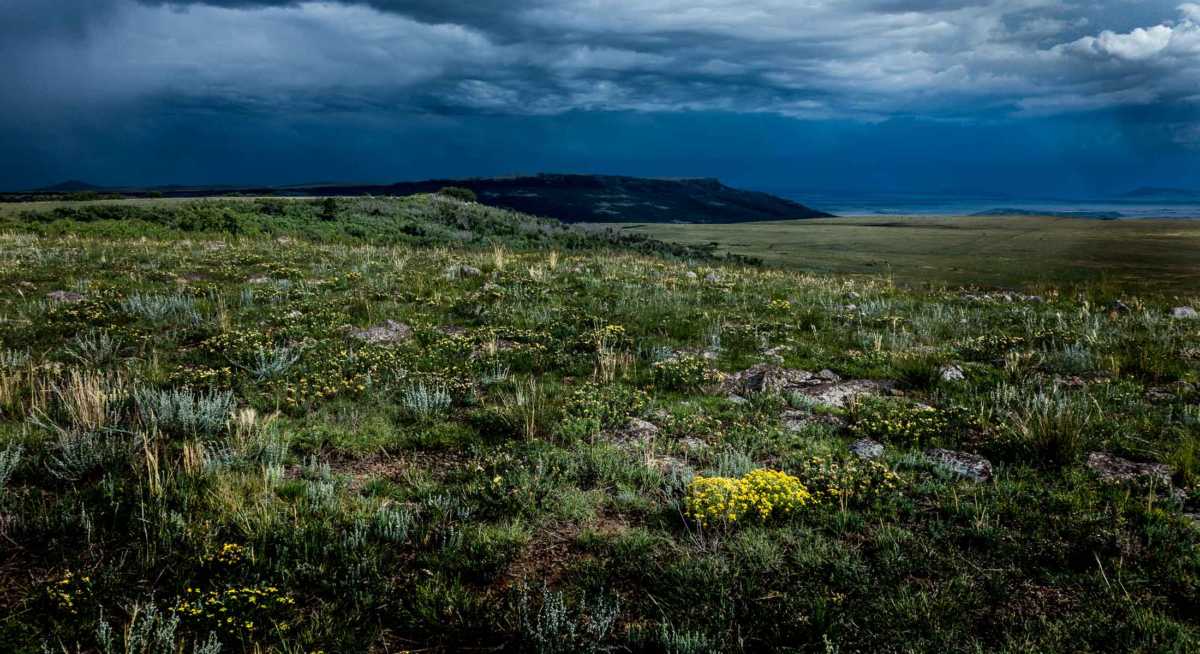 We're visiting again our old friend Forbes on his Horse Mesa Ranch in northeast New Mexico. It's a burgeoning tradition that we mount the ATVs and drive straight up the wall to the high plateau, where you can get a 360 degree view of the landscape you're on, and beyond–all the way into Colorado.
It was a stormy day today, which is rare in the driest state in the US, and we perhaps stupidly drove up onto the high ground even while we could see lightning in the distance. We admired and photographed the dark clouds that surrounded us. But for just a few minutes, the sun broke through and brightened the ground just around us. There's been enough rain up here this summer that the rocky ground has remained fresh and wildflowers thrust themselves up frequently from among the grasses.
This one yellow bunch leapt out of the verdant scape just long enough for me to frame it in the green ground and purple sky.
BTW, here are the photos, and more, from my last trip with just the guys.
Get all our travel tips delivered to your inbox
Subscribe to our email newsletter