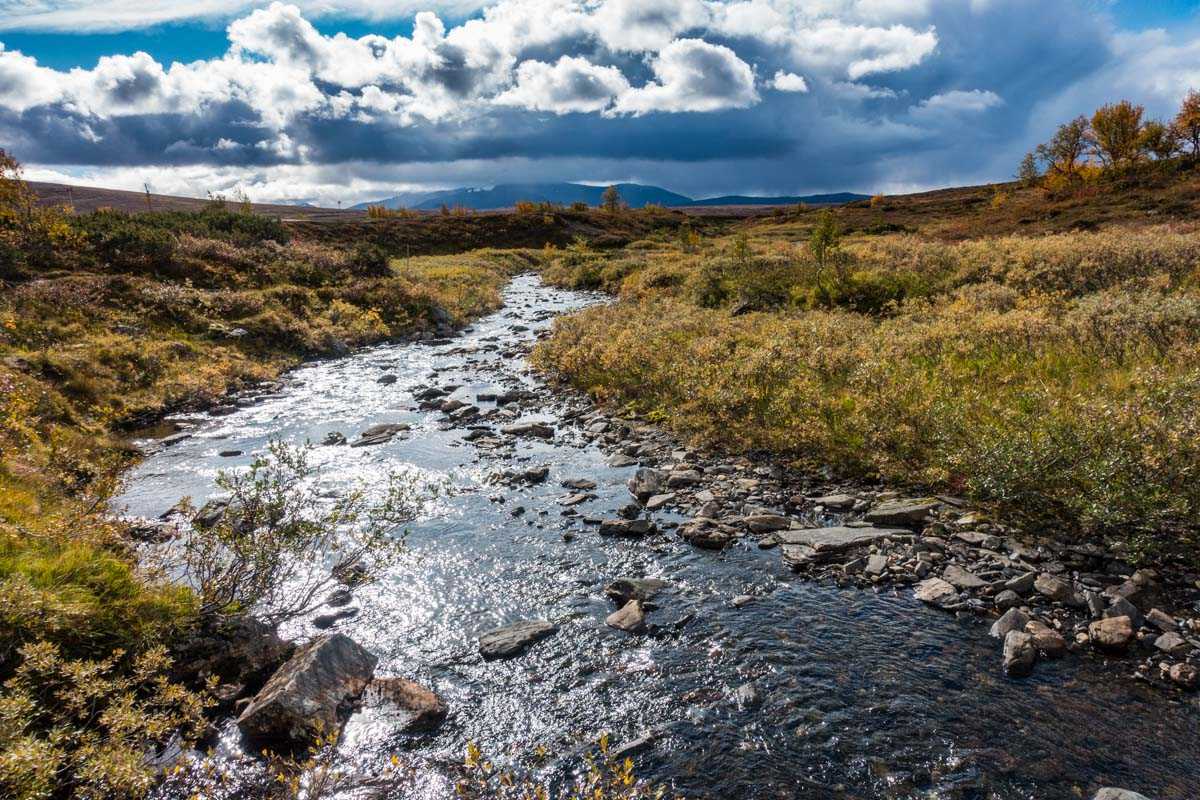 Note: This tour was in August 2019
Tour Sweden and Norway with Travel Past 50
Please join us in Sweden and Norway from August 16-28, 2019 for our first Travel Past 50 tour.
Why this tour?
We created this tour because we have been to this area of Sweden and Norway twice now. And, we fell in love with it.
Some posts on Travel Past 50 may contain affiliate links. If you buy something through one of those links, we may earn a small commission. As an Amazon associate, we earn from qualifying purchases.
Sweden and Norway offer an irresistible combination of delights for travelers. From medieval pilgrimages to Viking explorations, the arctic terrain is crisscrossed with historic trails. Beautiful natural scenery is enjoyed and protected by all. Art and design shine in the cosmopolitan cities, and the heights of culinary excellence are evident in farm to table restaurants across the country.
Fresh air, great food, intriguing museums, rich history: all these aspects have touched the New World, and now it's time to explore the origins of Scandinavian culture.
We will be a group of no more than 10, all the better to enjoy the variety that Sweden and Norway have to offer–without having to follow a person with a little flag around.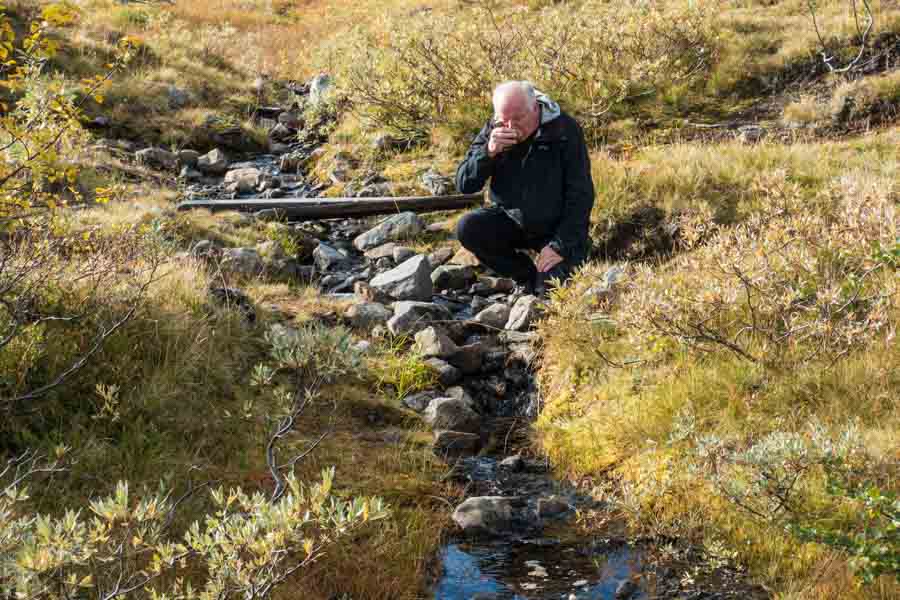 Our arrangements, and guides, when necessary, are from the Swedish tour company 1 Way 2 Travel, one of the most experienced travel agencies in northern Sweden. We've also been helped in the arrangements by Adventure Sweden, the state tourism agency of the Jämtland-Härjedalen states of northern Sweden where we'll spend most of our time.
We visited Sweden twice in 2018, both times starting with a few days in Stockholm, then ending up in the northern region of Jämtland-Härjedalen.
Stockholm, of course, is the center of Swedish urban culture and features many fascinating museums, endless scenic walks along the water, and utterly original cuisine.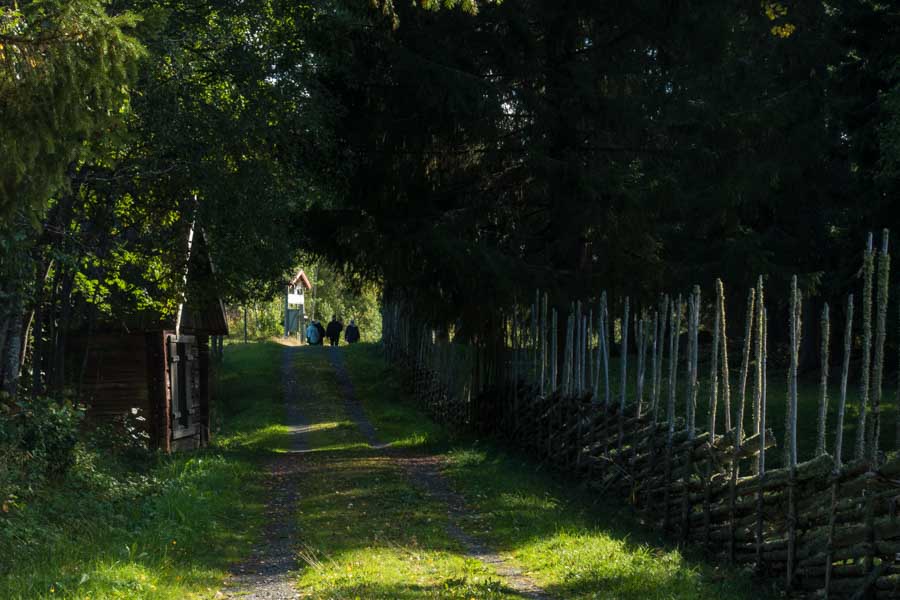 The Jãmtland-Hãrjedalen counties are, if you will, the opposite end of Scandinavia. The Swedish culture thrives in smaller cities and towns, surrounded by a pristine countryside dominated alternately by dense evergreen forests, deep blue lakes and streams, and rocky tundra. We'll be only a couple degrees of latitude south of the Arctic Circle, so if you haven't seen landscapes like this, now is your chance.
We'll be exposed to all the region has to offer on several easy day hikes along the ancient pilgrimage route of Saint Olav that will highlight the various vistas.
And, the good news about the food continues. Both of our city bases in the region, Ãre and Östersund, feature award winning restaurants. We plan on copious consumption.
Finally, we'll take a short (under two hour) train ride to the terminus of the pilgrimage route: Trondheim, Norway. There, we'll walk around the charming town, visit the Gothic Nidaros (the ancient name of Trondheim) Cathedral where Saint Olav is buried, and maybe do a little kayaking on the river.
Here's our detailed itinerary
Friday, August 16, or Saturday, August 17: Arrive in Stockholm
Start by taking the fast Arlanda Express train into the center of the city to our hotel, the Clarion Hotel Sign, near the train station and right in the middle of downtown Stockholm. Our formal activities will actually start on Saturday, August 17, but you might want to arrive early and spend some time in the city on your own.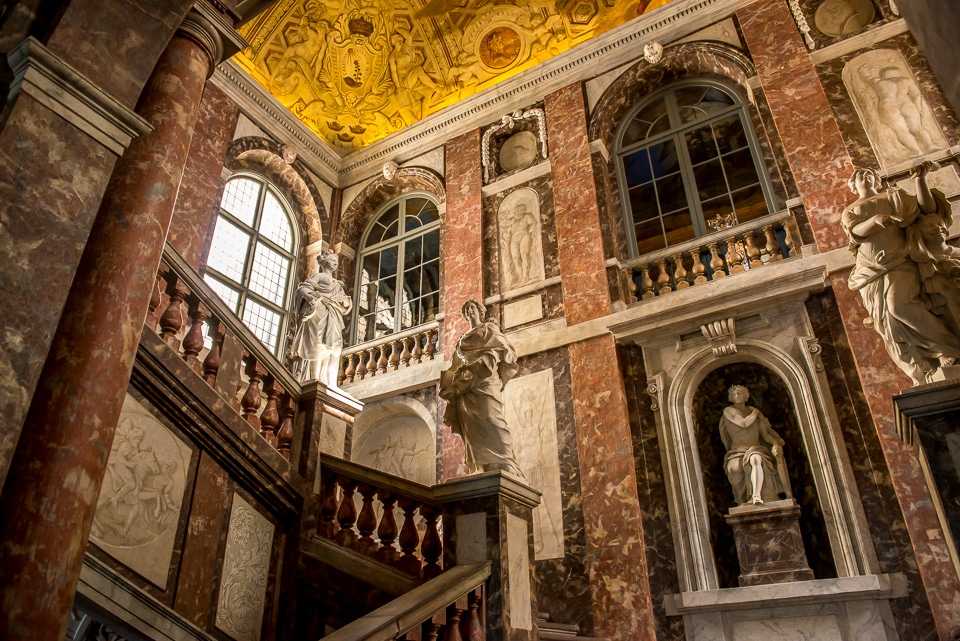 Saturday-Monday, August 17-19: Tour Stockholm
Depending on peoples' arrival times, we may do a short walking tour of Stockholm on Saturday (17th) evening. We'll end up at a local casual restaurant where we can introduce ourselves and answer any questions.
On Sunday (18th), we'll go to the National Museum in the morning, and the Fotografiska photography museum in the evening. We'll have dinner at Fotografiska.
We plan on visiting the Drottningholm Palace of the Swedish kings on the morning of Monday (19th), traveling there by ferry through the Stockholm Harbor.
Monday afternoon will be free, and you can wander around Stockholm on your own, join Tom for a photo walk, go to the ABBA Museum, or the Vasa Museum to see a warship that sunk in Stockholm Harbor on its maiden voyage in 1628 and has recently been raised and restored. Maybe take a bike ride, or visit the only cemetery in the world that is a Unesco World Heritage site.
Tuesday, August 20: Return to Arlanda Airport for a short flight to Östersund
We'll leave late morning and arrive in the northern city of Östersund shortly after noon, where we'll be picked up and transferred to our hotel, the Clarion Grand in downtown Östersund.
Tuesday-Thursday, August 20-22, Östersund is our base
We'll be staying at the Clarion Grand until Thursday, and will be spending our days hiking short (around five miles) segments of the Saint Olav Pilgrimage route. We'll visit Östersund's Jamtli National Museum of northern Swedish culture, crafts, and history. At least one evening, we'll dine at the Kitchen and Table restaurant in the hotel, which is the province of famed international chef Marcus Samuelsson.
Thursday, August 22: Train to Åre, Sweden
After a picnic breakfast in Östersund, we'll take another short train ride to the mountain resort town of Åre, where we'll check into the classic Åregården Hotel.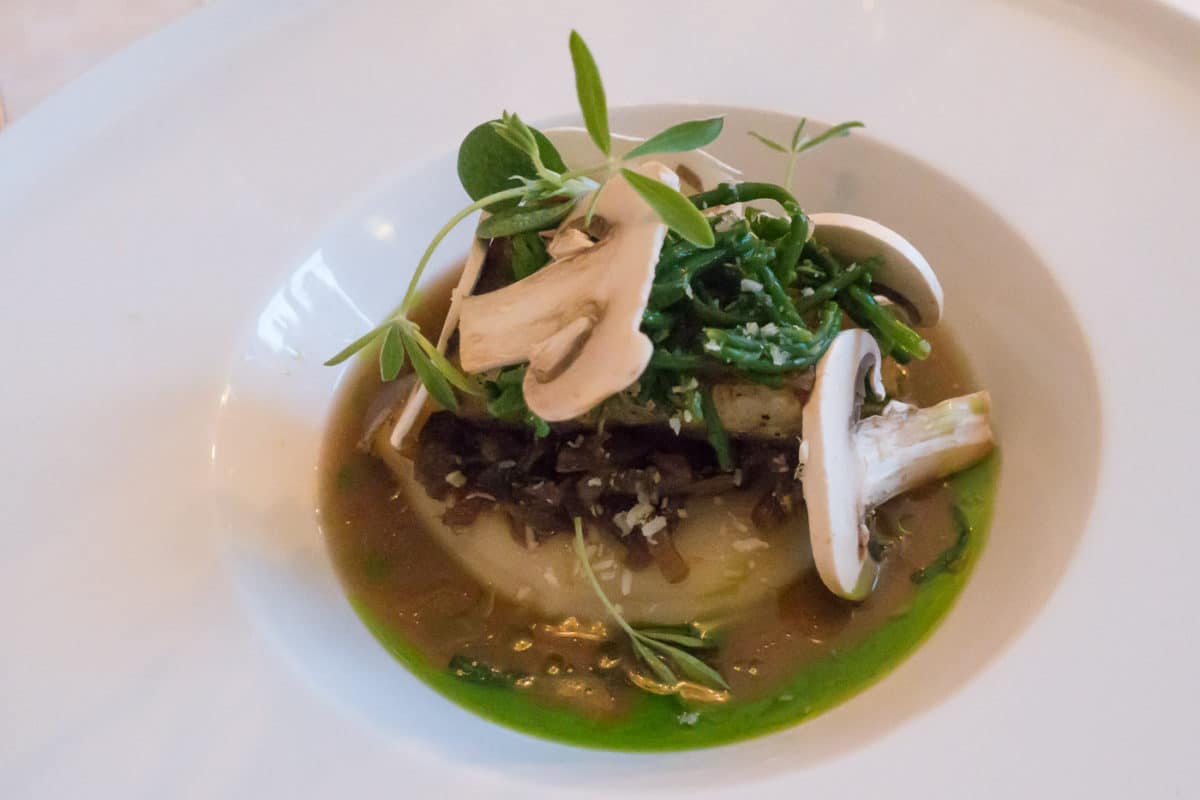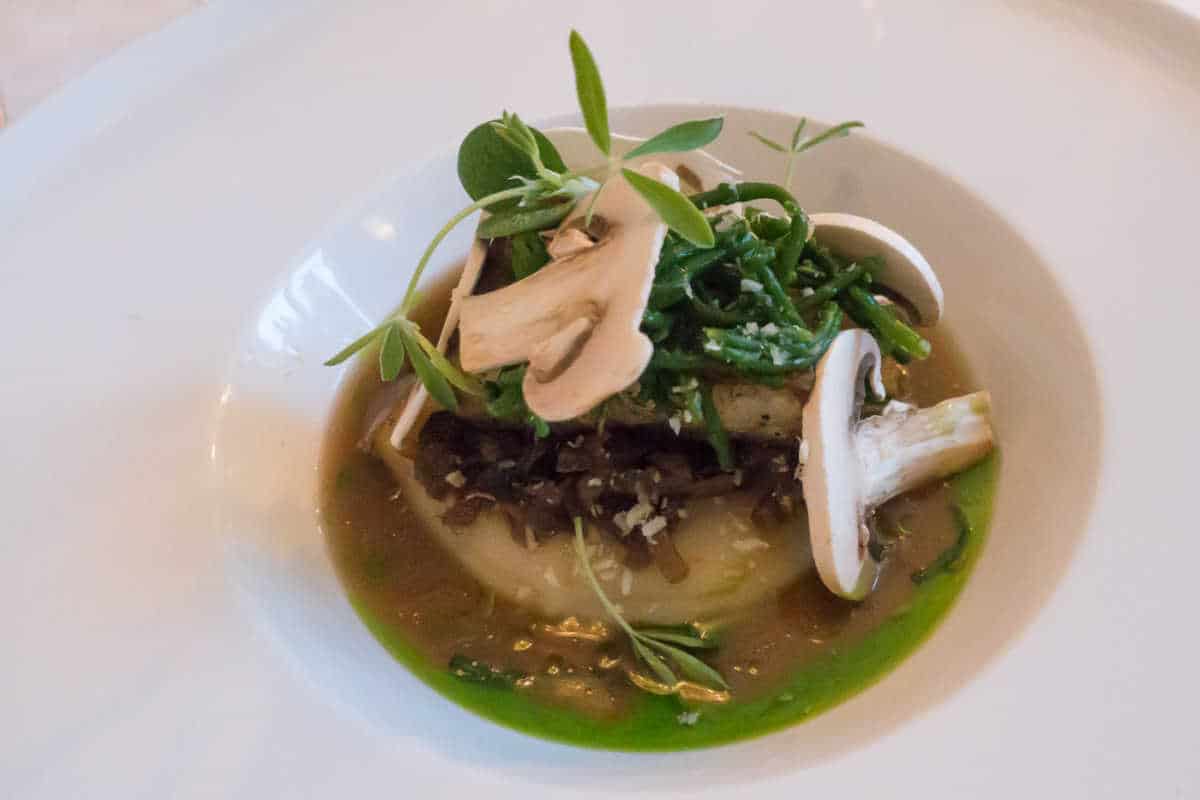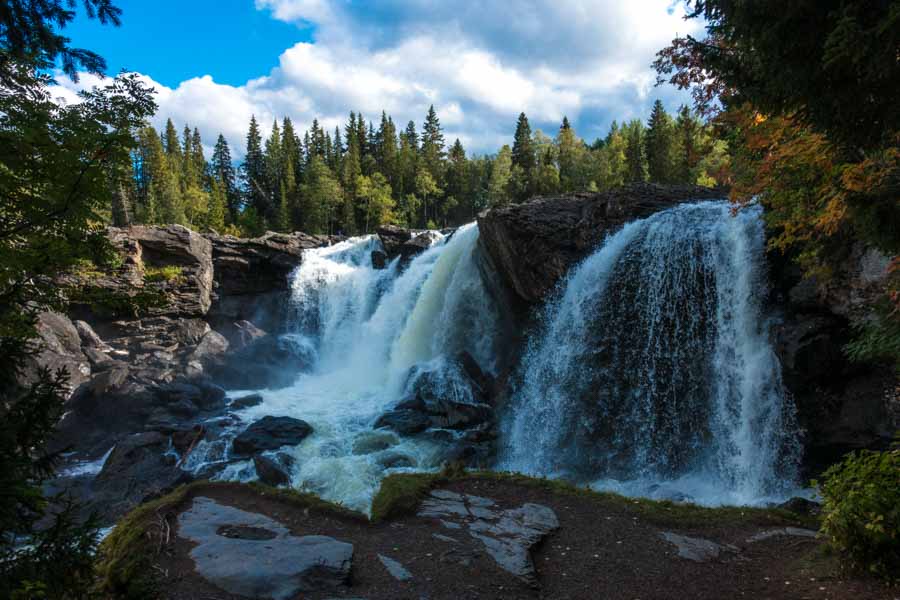 Thursday-Monday, August 22-26: Stay in Ãre
Again, our days will be filled with approximately five-mile hikes along more segments of the Saint Olav trail. (We may even venture a bit into Norway. Please note: if you don't want to do the hike, or want a shorter version, we'll arrange a ride for you whenever you like.) Mixed in will be a gastronomy walk around the town of Åre, with plenty of samples from its outstanding restaurants.

Monday, August 26: Train to Trondheim, Norway
In the afternoon, we take a train ride of about an hour and a half to Trondheim, Norway, the end point of the Saint Olav's Pilgrimage.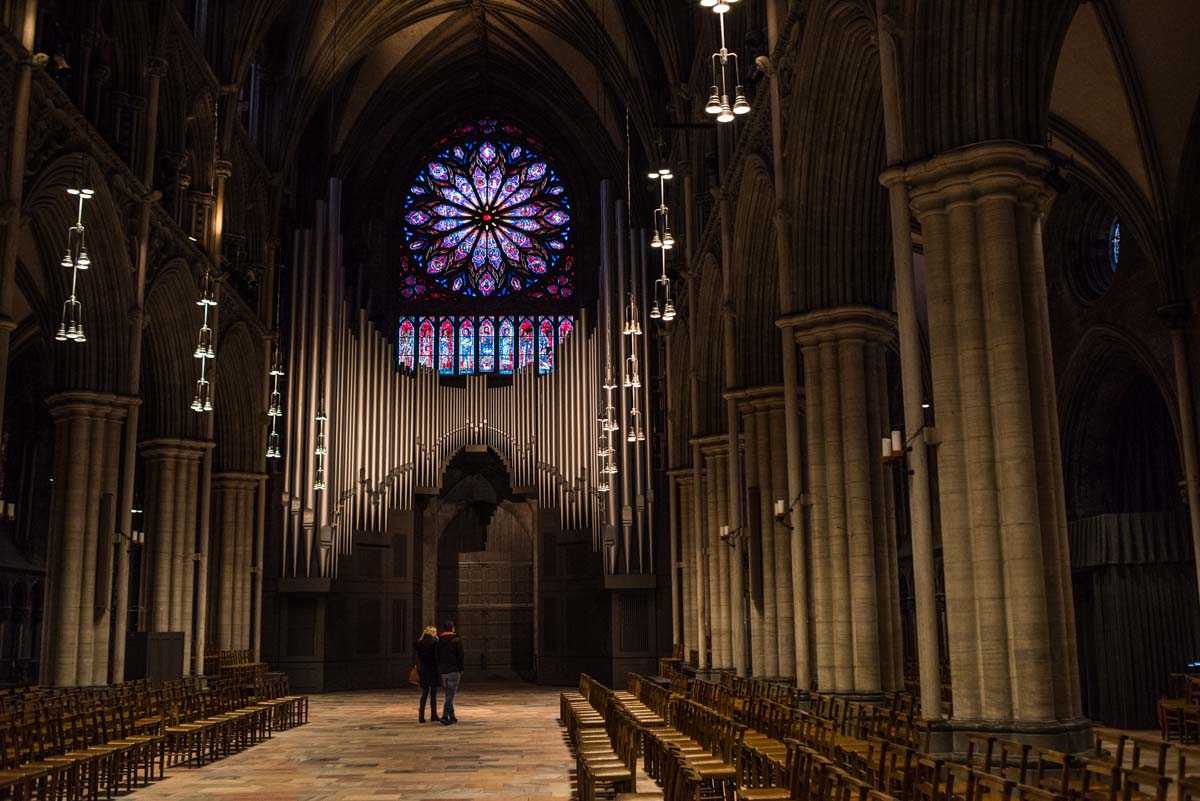 Monday-Wednesday, August 26-28: Trondheim
It's a charming town full of walks or kayaking along the river, and a tour of the Nidaros Cathedral and the tomb of Saint Olav.
Wednesday, August 28, return flight on your own
This is where our tour ends. You can fly out of Trondheim to Oslo, and continue on home. Or continue through Scandinavia on your own.
Wanna take off on your own?
Any day you don't feel like following the tour itinerary, you're free to strike out on your own. We'll have plenty of suggestions for activities if you don't feel like hiking, or, if you just want to see something different. We'll make it work.
What the Travel Past 50 tour includes
Hotels, with breakfast, in Stockholm, Östersund, Åre, and Trondheim.
Internal air from Stockholm to Ōstersund
Trains from Östersund to Åre, and from Åre to Trondheim
Packed lunches on the days we're hiking
One dinner each in Stockholm, Östersund, and Åre
Admission to the National Museum, Drottningholm, and Fotografiska in Stockholm, and the Jamtli Museum in Östersund
Airport transfers in Östersund and Trondheim, and on the Stockholm to Östersund leg. You'll have to manage the Arlanda Express train in Stockholm on your own when you arrive. We'll provide detailed instructions how to do that. It's easy.
All transport between hotels and the jumping off and end points of our day hikes
What the Travel Past 50 tour doesn't include
Airfare from your starting point to Stockholm and from the Trondheim end point to wherever you are headed next.
Arlanda Express from Stockholm airport to central Stockholm upon arrival. A single ticket costs 295 Swedish Kroners, or about $32 USD. (See note above on transfers.)
Meals, except as noted above. We figured you'd want to do some exploring on your own. We'll provide lists of suggested great places to eat.
Alcoholic beverages.
Travel insurance, which we highly recommend. Here is a link to Allianz Travel Insurance, which we use. Keep in mind that your United States medical insurance will probably not cover anything in Sweden or Norway.
The Price
$3895 USD per person, based on double occupancy.
Single supplement (a room to yourself every night) is $750 USD.
A $500 deposit is necessary to hold your spot. The deposit is 100 percent refundable if you cancel before the May 15 deadline, or if the tour is not confirmed after the deadline.
The deadline for registering EXTENDED
Wednesday, May 29, 2019 is the registration deadline.
Sign Up!
If you are interested in registering for the tour, email tom@travelpast50.com and I'll get back to you with a signup form and deposit information.
More questions?
Email tom@travelpast50.com with the subject "Sweden Tour" and I'll get right back to you with the info you need. We can even schedule a phone call if you like. Include your phone number and a good time to call.
NOTE: The tour is not confirmed unless we get at least six participants. So, DO NOT MAKE ANY NONREFUNDABLE ARRANGEMENTS until we confirm the tour is definitely on.
Continuing your tour of Scandinavia on your own
Some suggestions include return to Åre and hiking the Jämtland Triangle. That's a more rigorous three-day hike from mountain to mountain. Or, the Kungsleden hike, from above the Arctic Circle all the way to southern Sweden. There's a lot more of the Saint Olav Way we won't cover. If you're tired of hiking, there's Oslo or Bergen left to explore in Norway. The great cities of Copenhagen or Helsinki aren't far by air. We can put you in touch with a Swedish tour agent who can help you arrange any of those trips. Or, of course, you can do it on your own.
Travel Planning Resources
Looking to book your next trip? Use these resources that are tried and tested by us. Flights: Start finding the very best flight deals by subscribing to
Thrifty Traveler
. Book your Hotel: Find the best prices on hotels with
Booking.com
. Find Apartment Rentals: Find the cheapest prices on apartment rentals with
VRBO
. Travel Insurance: Don't leave home without it. We recommend
Allianz Travel Insurance
. Need more help planning your trip? Make sure to check out our
Resources Page
where we highlight all the great travel companies and products that we trust. See all of the gear and books we like in one place on our
Amazon shop
.