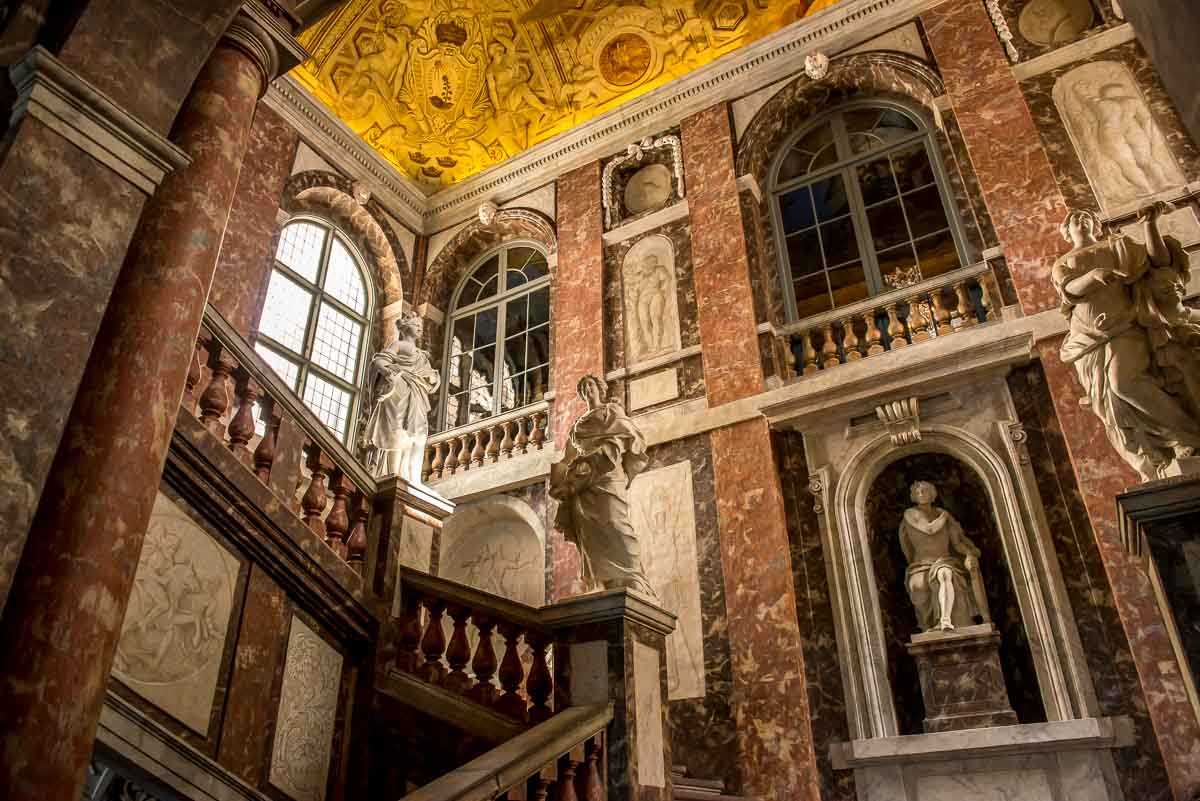 Drottningholm Palace outside Stockholm didn't allow photographs in the interior, so, in my usual manner, I snuck this one from the hip just before we got to the ticket office and entrance to the parts that had a guard in every room. (As a Swede once told me, "We have lots of rules in this country.") But, the palace was lovely, and had lots of portraits of kings and carved furniture and painted ceilings which you'll just have to imagine (Actually, I snuck one of those, too, right before the guard in the doorway at the bottom of the photo shot me a dirty look.)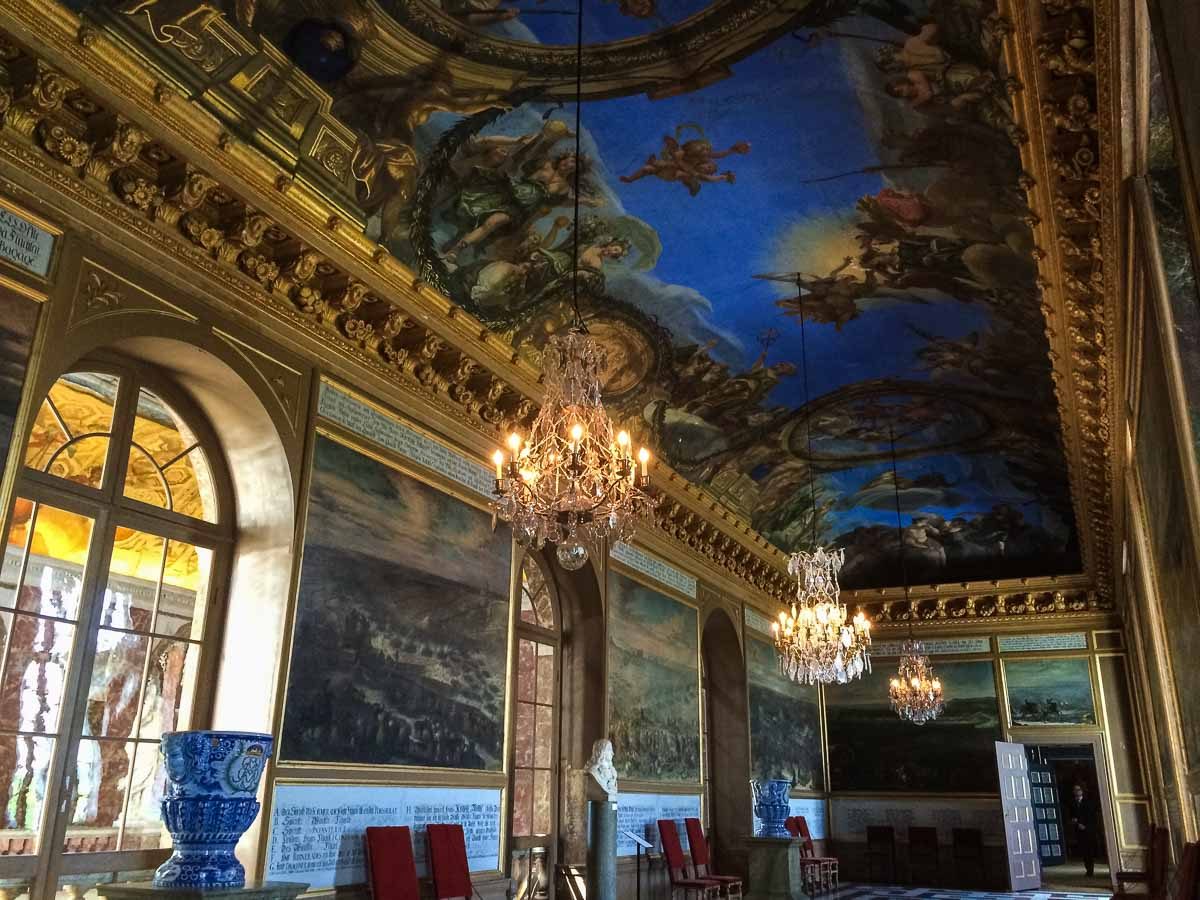 The entry stairway was probably the best decoration in the place, though. So at least you get to see that. This is a Unesco World Heritage Site, too, because of its decoration, I presume. The royal family of Sweden still uses this as a residence, although you don't get to see that part of the palace. Of course.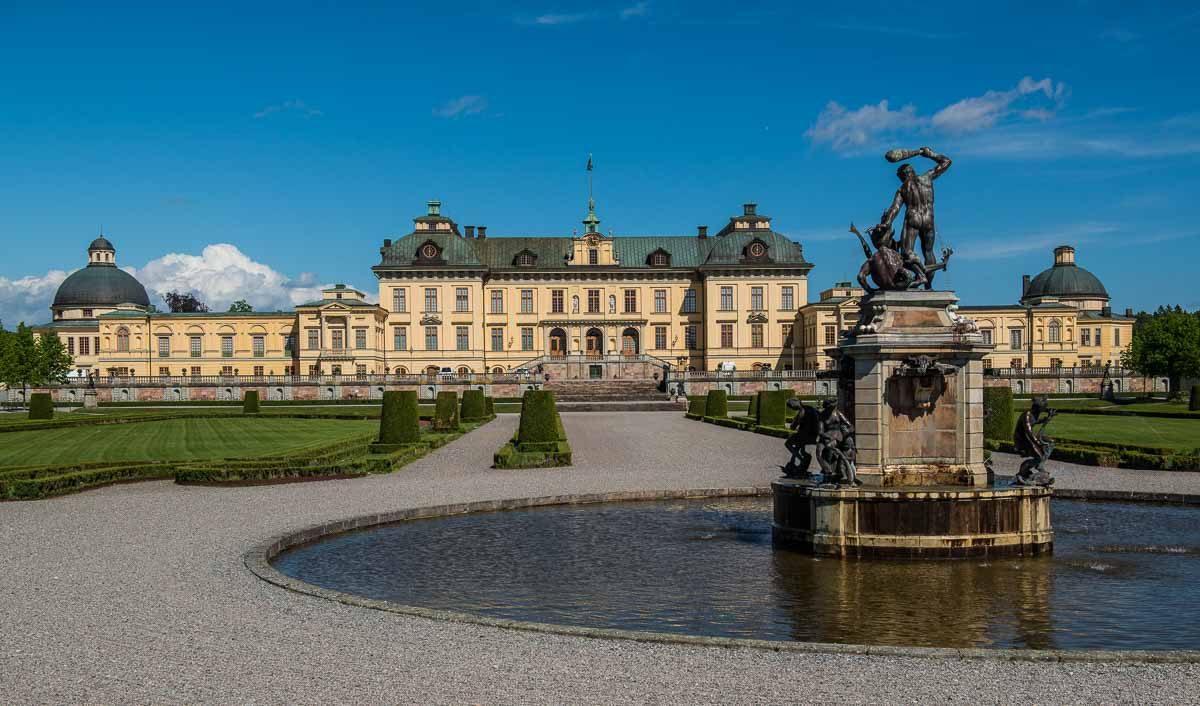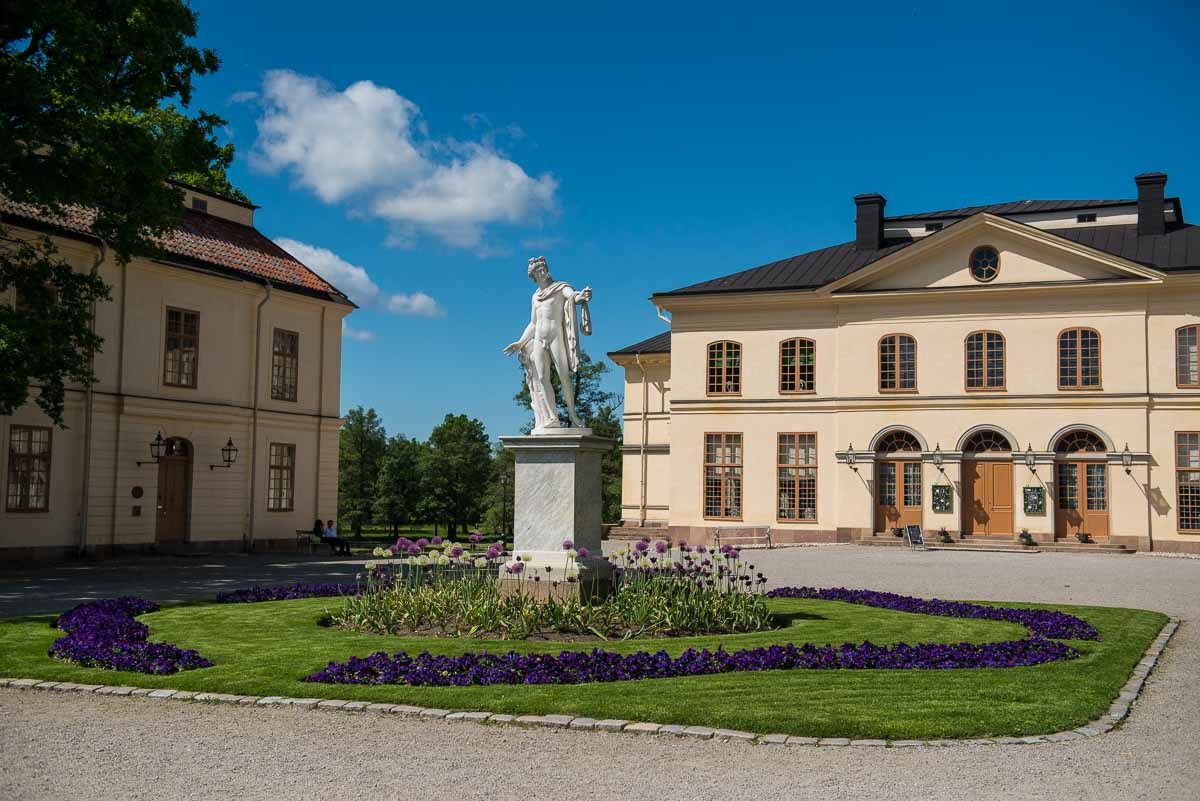 Here are two shots from the outside of the palace. It is a lovely yellow color. And the grounds are extensive and well manicured. Some of the decorative hedges though, were severely damaged last winter by a storm.
The flower gardens have come back nicely, though.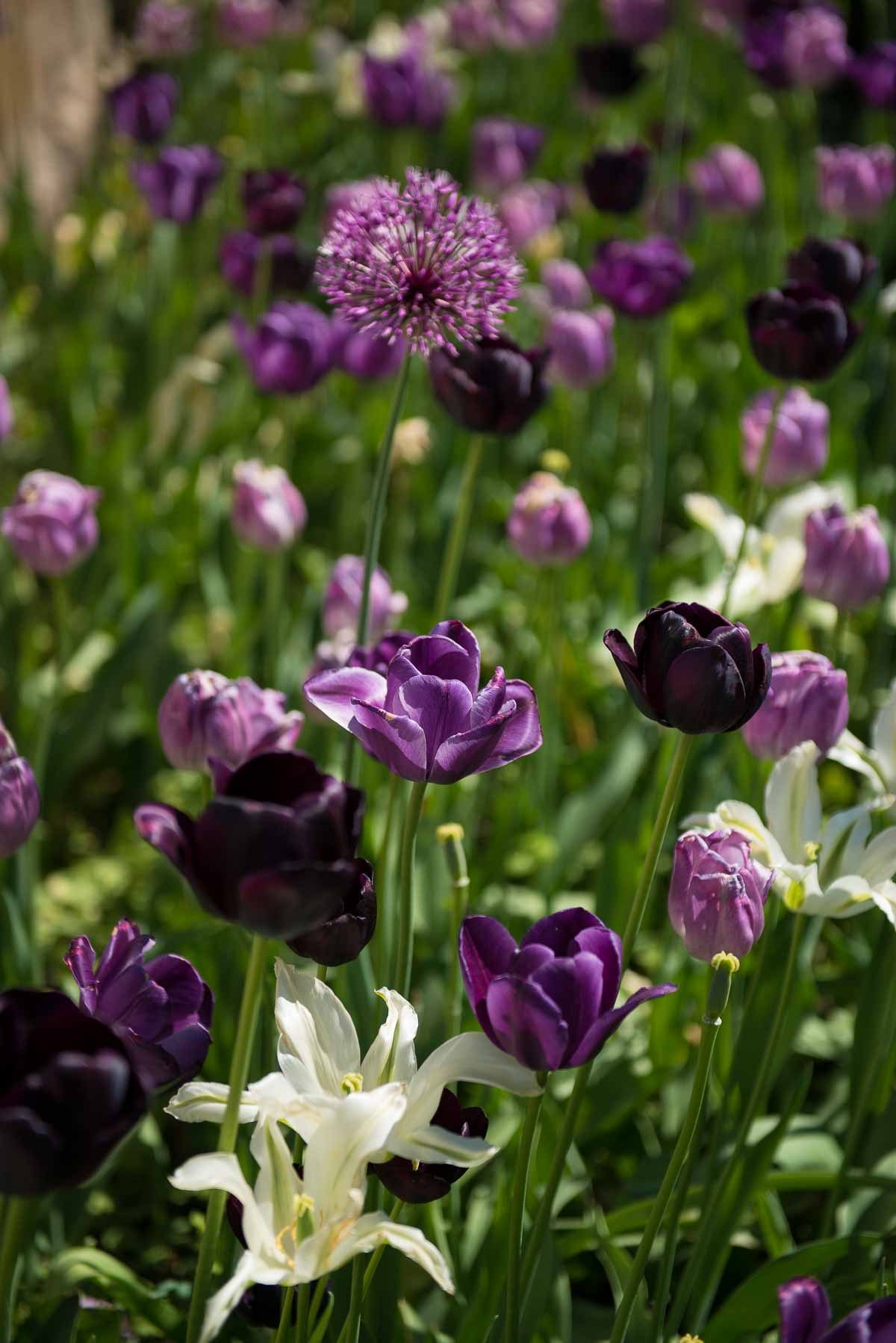 Drottningholm Palace is a UNESCO World Heritage site. Click this link to see a list of all the UNESCO World Heritage sites in Sweden, with links to the ones we've visited.
Where to stay in Stockholm
When we're looking for a place to stay in Stockholm, or anyplace, for that matter, we always check Booking.com. Click this link for a list of recommended Stockholm hotels. If you book a hotel in Stockholm using this link, Travel Past 50 will receive a small commission.
Tours of Stockholm
If you book any tours of Stockholm with Get Your Guide using the links below, Travel Past 50 will receive a small commission.
Get all our travel tips delivered to your inbox
Subscribe to our email newsletter