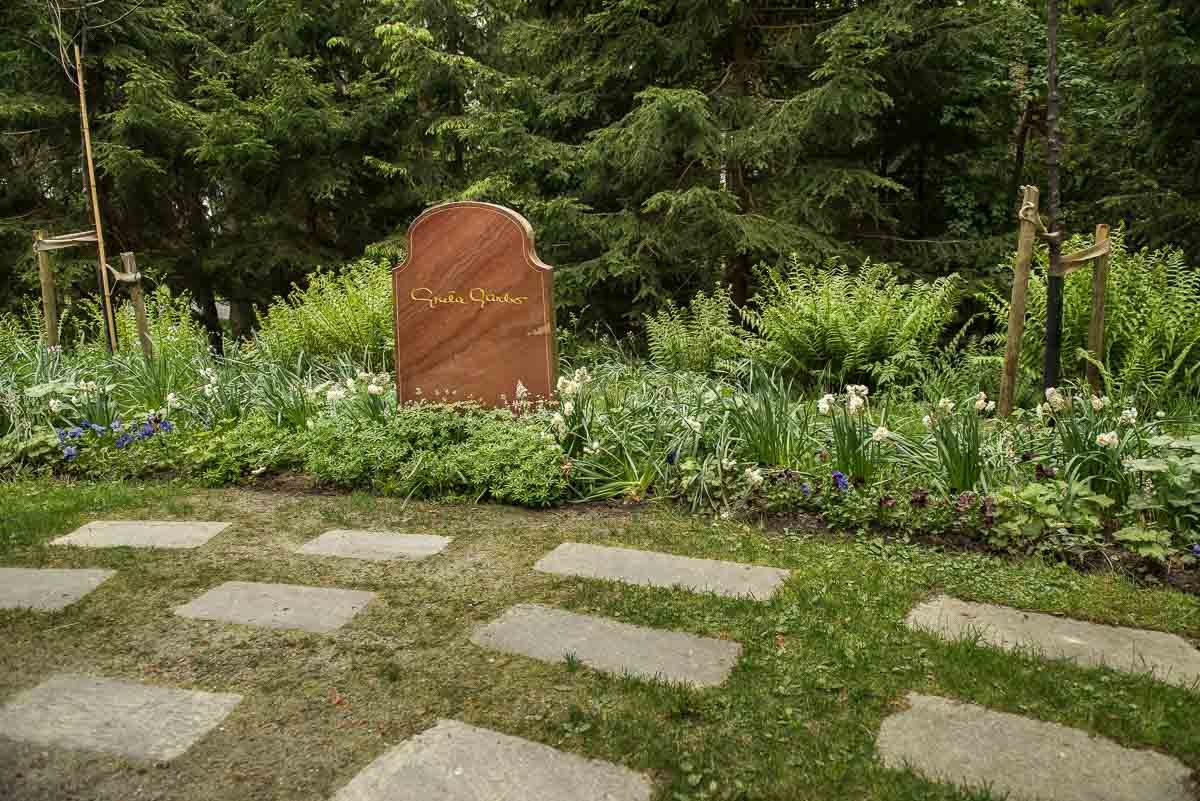 The Swedish film star of the early 20th Century, Greta Garbo, is probably the only person who is buried in the Skogskyrkogården Cemetery whose name you might recognize. We wandered around for a long time on a cold windy day looking for her grave. It was on a similar day when I was about 20 years old that I saw her on a street in New York. As you do when you see a famous person in New York, you make eye contact, so they know that you know who they are. Then you leave them alone. It's not Los Angeles, for Pete's sake.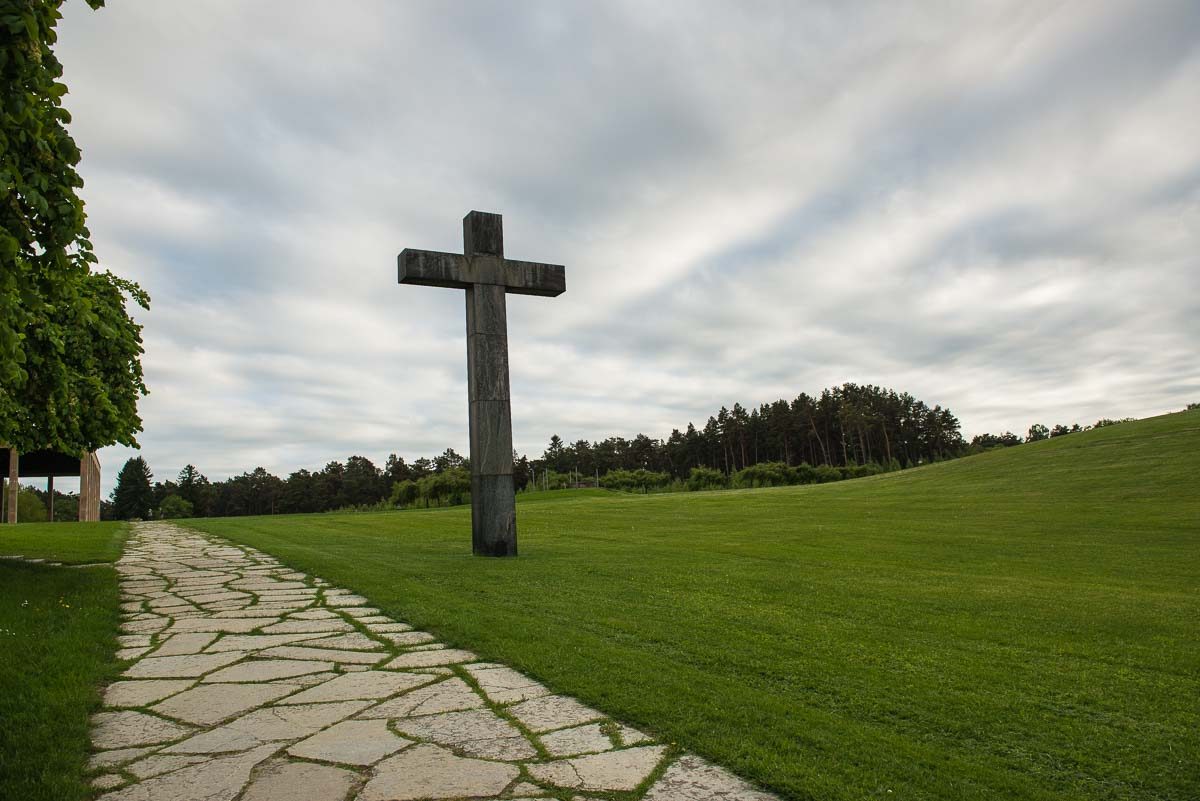 The Skogskyrkogården Cemetery is a Unesco World Heritage site, and, I must say, one of the more interesting ones we've visited. It's a huge site, and unlike most cemeteries you'll see, the graves are interspersed in a mature pine forest, which gives an air of natural serenity to the solemn site.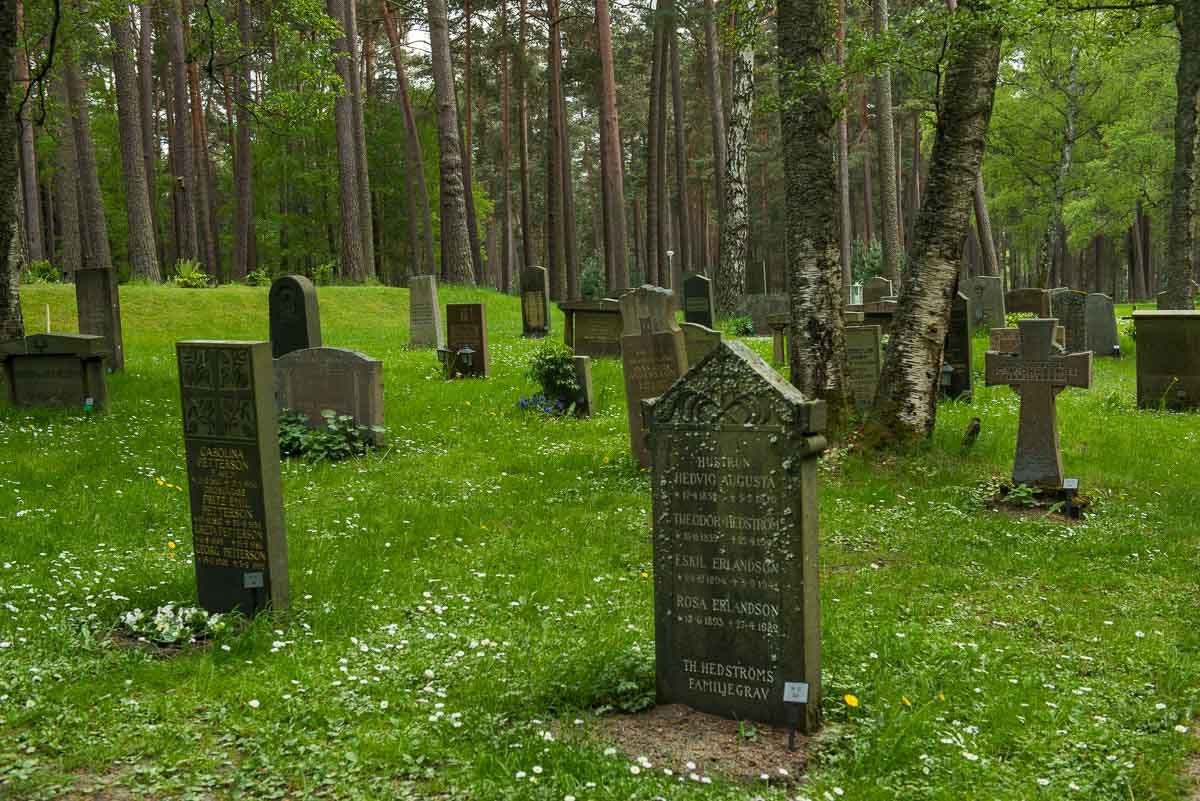 The site is also home to several unusual chapels and monuments that complement the natural beauty. There's a cross on a mostly bare hill as you enter. And on top of the nearby hill is a colonnade that houses a striking sculpture.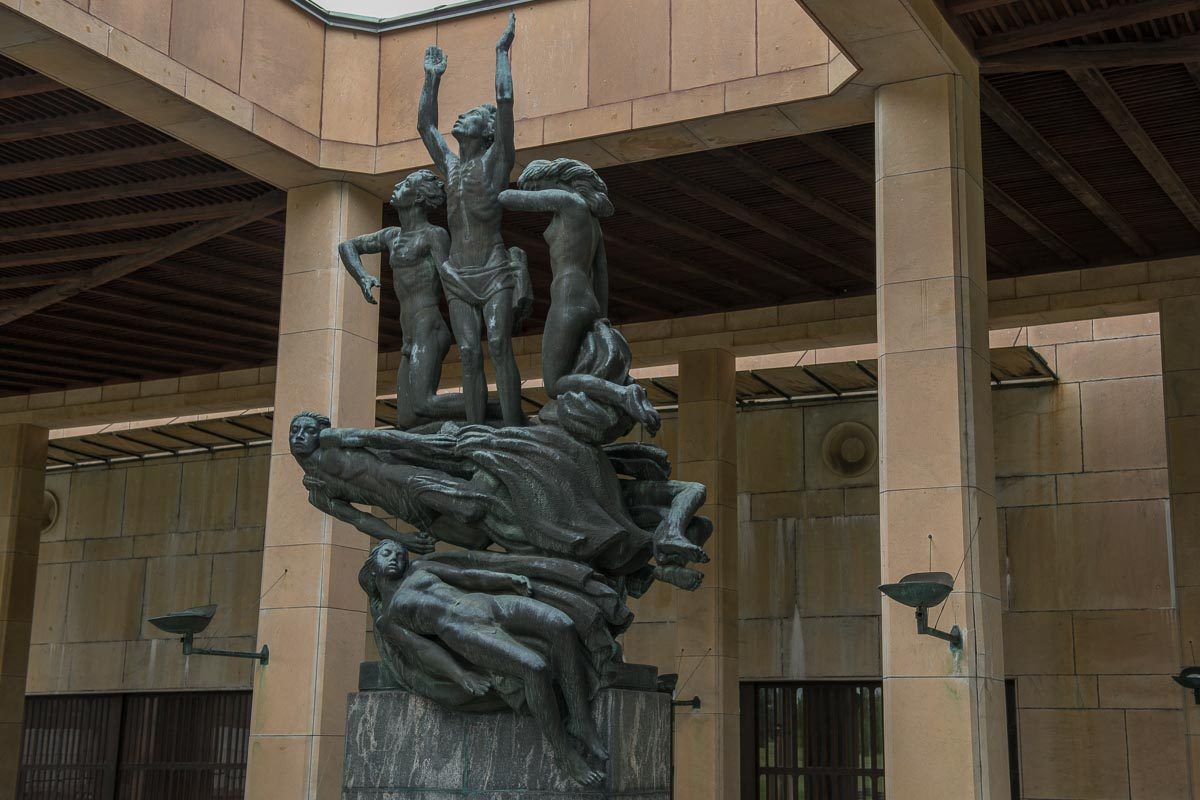 All in all, I think it deserves its status. We wandered among the various graves for a couple of hours, even though it was freezing cold and we weren't dressed for the rapidly changing weather. Is one ever ready for the weather in this part of the world? Reminds me of Minnesota.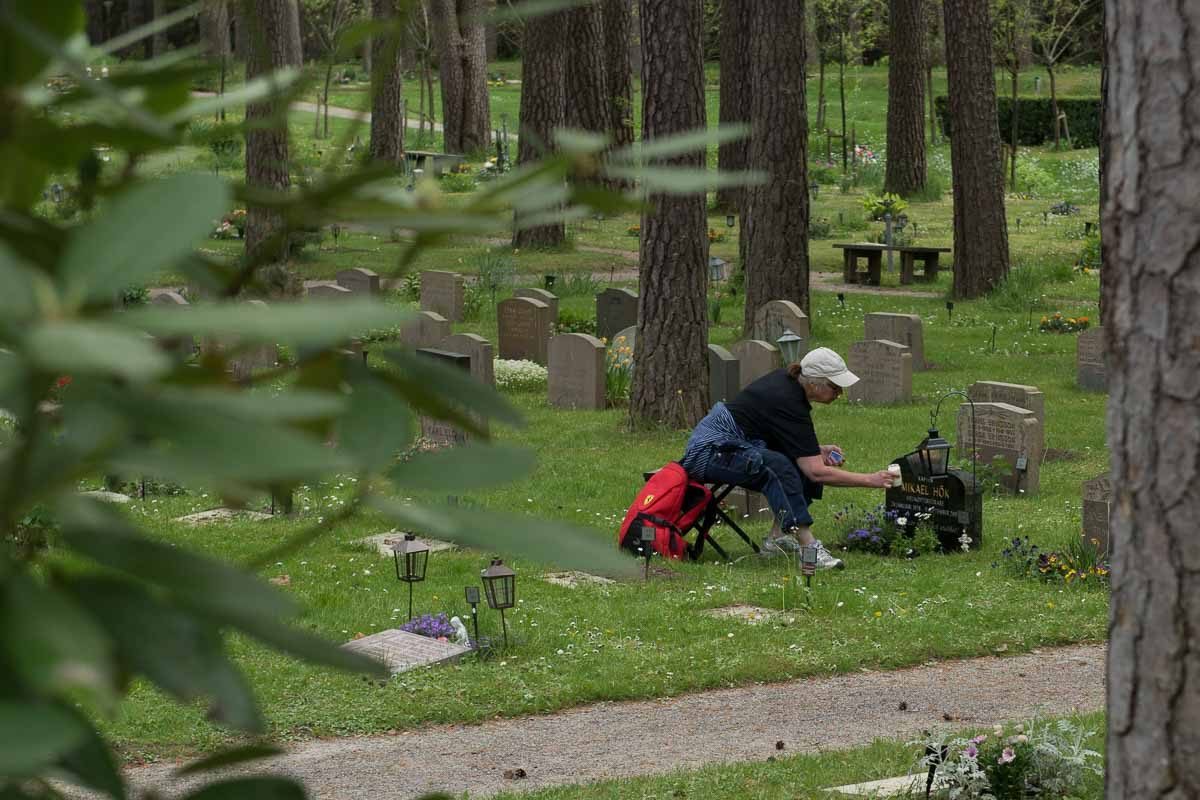 How to get to Skogskyrkogården
Skogskyrkogården is connected to a metro station by the same name (see Skogskyrkogården metro station). It's an easy visit from the center of Stockholm and well worth your time. If you like cemeteries. And we do.
Skogskyrkogården is a UNESCO World Heritage site. Click this link to see a list of all the UNESCO World Heritage sites in Sweden, with links to the ones we've visited.
Where to stay in Stockholm
When we're looking for a place to stay in Stockholm, or anyplace, for that matter, we always check Booking.com. Click this link for a list of recommended Stockholm hotels. If you book a hotel in Stockholm using this link, Travel Past 50 will receive a small commission.
Tours of Stockholm
If you book any tours of Stockholm using the links below, Travel Past 50 will receive a small commission.
When you're thinking of traveling, your first stop should be our Travel Resources page, where we list all the essentials you need to make your travels easier, cheaper, safer, and more fun.
You can also help yourself get ready for your travels by reading our Get Started Planning Your Trip Now page.
We love traveling–with the right gear. We've gathered a lot of the stuff we use to make travel more pleasant and efficient all on one page. Shop our Travel Past 50 Amazon page to find our favorite gear. If you purchase something from the store, Travel Past 50, as an Amazon affiliate, may receive a small commission at no extra charge to you. Thanks.
We never leave home without our travel insurance. Nor should you. Search for the travel insurance from Allianz that best meets your needs, whether it be an annual plan or a single trip.
You can see (and buy prints) of most of our travel photos in one place on this page.
Note: This post and other posts on TravelPast50.com may contain paid or affiliate advertising links. As an Amazon Associate we earn from qualifying purchases.