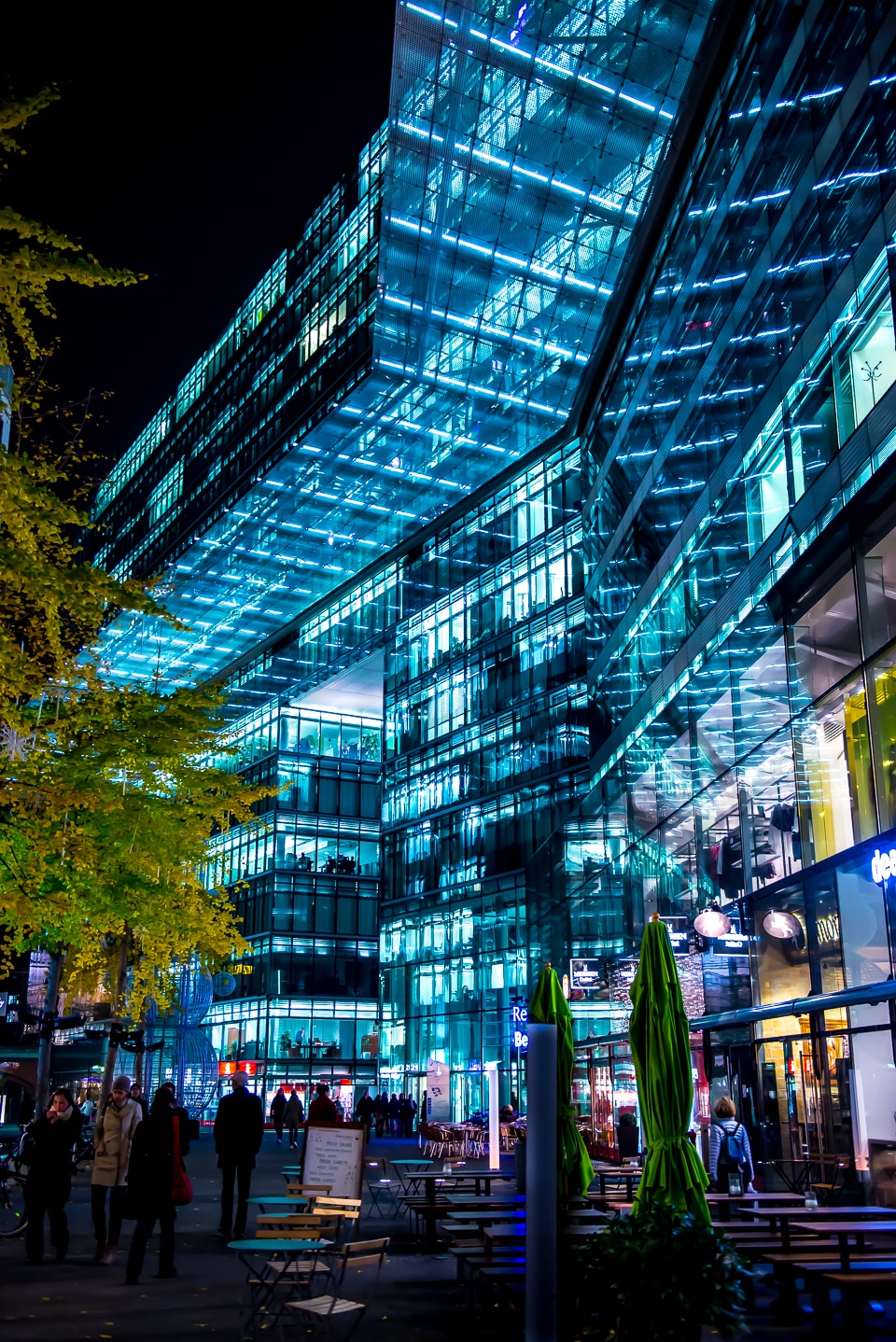 One of the best things about Berlin is the mixture of striking modern architecture with the old, mostly Baroque buildings that survived, or were restored, after World War II. We stayed at the Kempinski Hotel, just off Kurfurstendamm, in the former West Berlin. Kurfurstendamm was the stylish street dating back centuries. It was heavily damaged in the bombing and the subsequent fighting for Berlin, but has been rebuilt into a long street where you can buy €4000 leather jackets or €700 shoes. Obviously, Kurfurstendamm benefitted from being in West Berlin all along, but you have to admit, the restoration, as evidenced by this street just after dusk, has been done with style.
Taken with the Nikon D800E, ISO 1600, f/2.8, 1/100 sec, with the 24-70 mm f/2.8 lens. In Lightroom, I increased the saturation, vibrance and clarity to make the color pop a bit. Other than that, not much work.
For more info about the equipment and software I use, see this page.
Get all our travel tips delivered to your inbox
Subscribe to our email newsletter