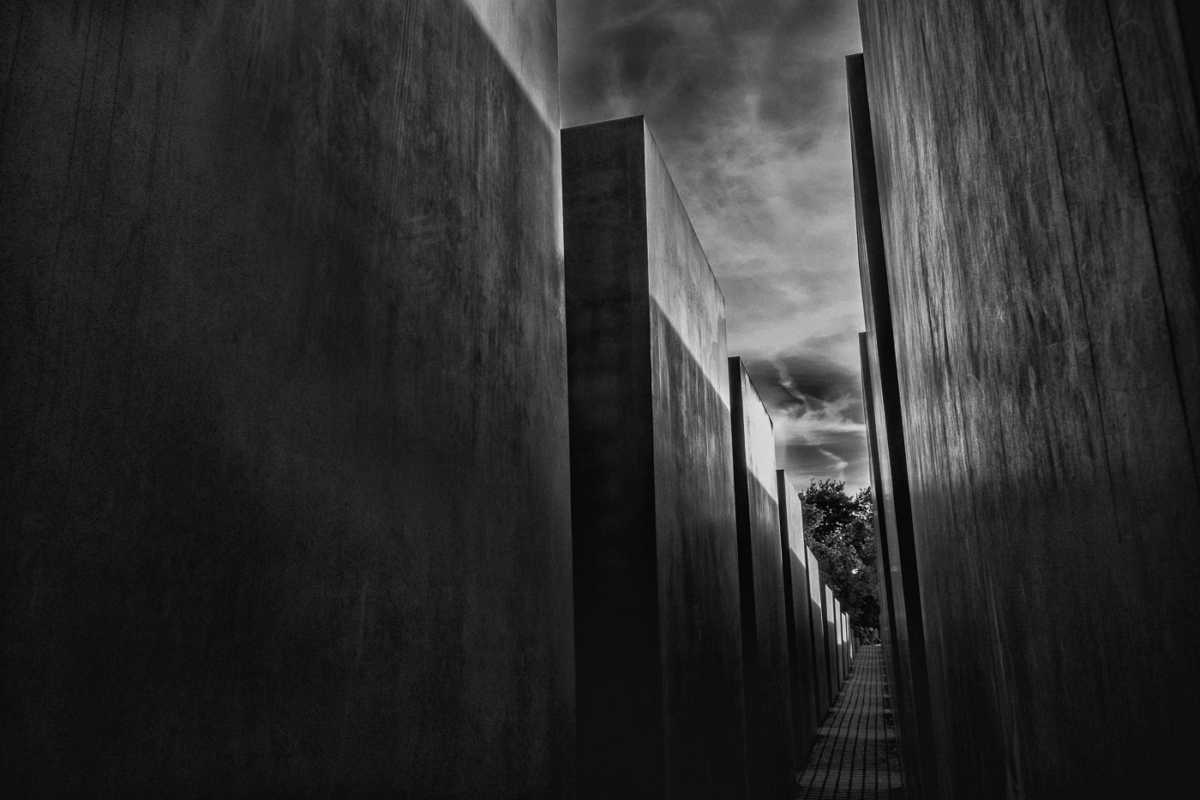 The Memorial to the Murdered Jews of Europe is the official name in English. It's a beautifully somber sculpture of over 1300 concrete stelae set into an undulating ground of spaced granite pavers set intentionally to make your walking slightly precarious. And as you move further into the two-block square memorial, the ground falls away and the stelae become taller, and you get a sense of being lost and surrounded. The best time to visit is near sunset, when the play of light and shadow is most dramatic. It puts you in the dark below, yet you can see the light above–just out of reach.
The Holocaust Memorial was designed by American architect Peter Eisenman. It sits on the former site of the gardens of the Reichs Chancellory, the headquarters of Hitler's government. Today, it's in a neighborhood of apartment buildings, though it still seems utterly isolated. In all, it's a well conceived memorial showing courage on the part of the Germans to acknowledge their history.
If you visit, try not to be one of the ones taking the smiling selfies.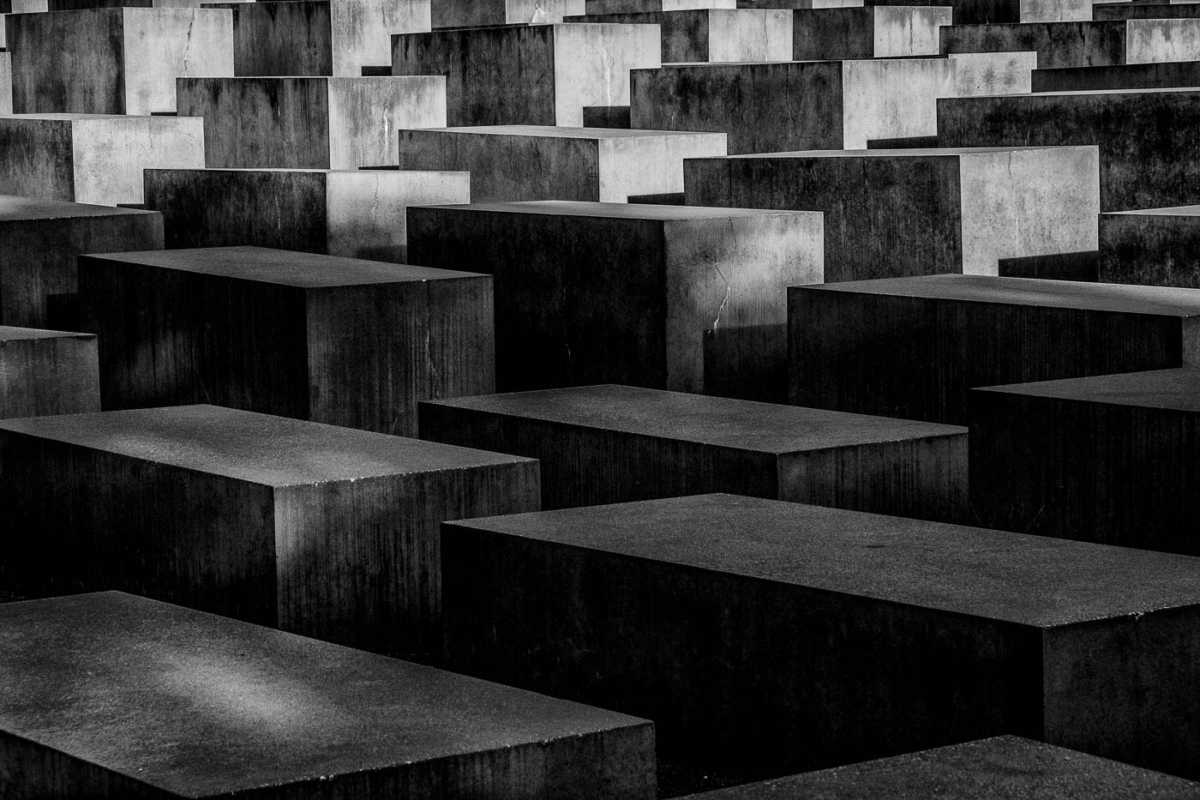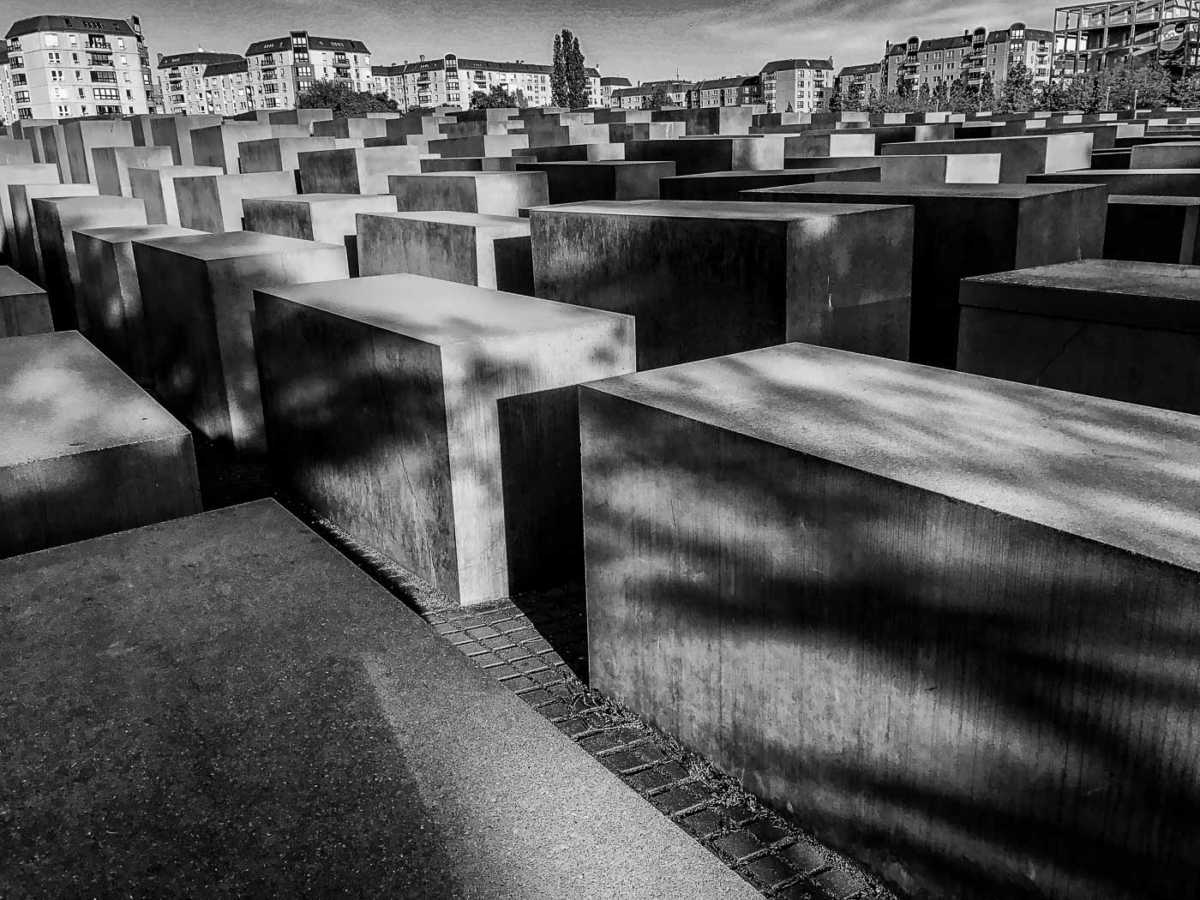 Note: We were able to squeeze in this quick trip to Berlin with the help of Eurail. We used our passes in and around Paris, Berlin, and Amsterdam, certainly a pleasant and efficient way of getting around Europe.
Please read our post about Auschwitz Birkenau death camps here.
And see our post about another Holocaust Memorial in Rumbula, Latvia, here.
Get all our travel tips delivered to your inbox
Subscribe to our email newsletter