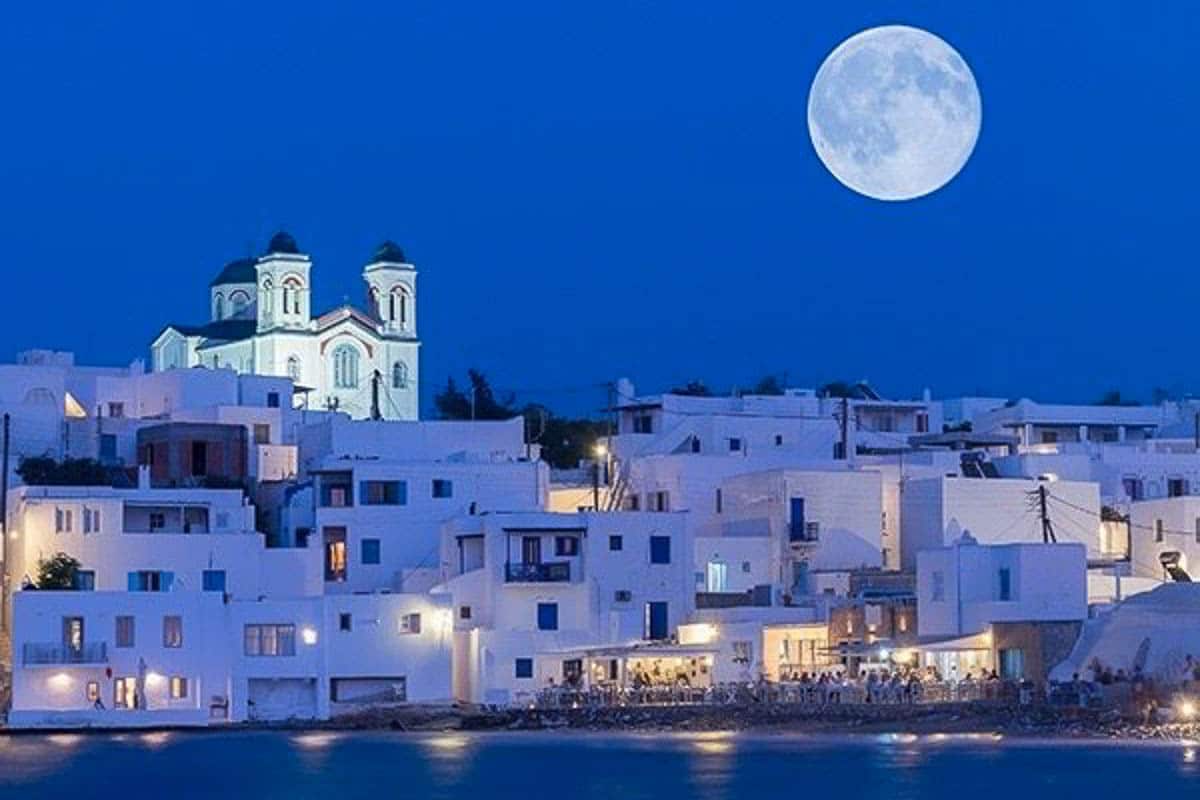 [Note: This is a sponsored post. We accept and select clients we think you, our readers, will be interested in, and write sponsored posts based on our personal interviews, research, and experience. We interviewed Mary Fusillo in May 2021.]
Don't tell Mary Fusillo she doesn't fit in or that she'd be happier traveling with elders. It will only motivate her.
After more than 40 years working in her health and business careers and raising twins, Fusillo simply wanted to take a short sabbatical to recharge and reconsider her next steps.
She looked into digital nomad group trips so she could combine extended travel with working remotely. But to her surprise, a now-defunct enterprise told her after an interview, "You're not the right fit. Maybe you'd be happier with ElderHostel."
Undeterred, she discovered a 6-week remote work program in Uruguay via Hacker Paradise. In Montevideo, she felt at home in an apartment and considered her future from the bustling environment of digital nomad co-worker space. The group was comprised of all ages with varying interests. But everyone, including Mary, was developing a sense of what a "working from anywhere" (WFA) lifestyle might mean.
While there, Fusillo realized something important. "I didn't need to be constantly striving," she discovered. "More business, bigger this, bigger car, more jewelry, this, this and this. I had enough and it was time to refocus, recalibrate, and rediscover what my passions were and what life was." She didn't need to be consumed by her career and family, and it hadn't required a year's sabbatical to change her mindset. Even a few weeks traveling on her own had sufficed.
It was time to make adjustments and work travel into her life…and location-independent work into her travels.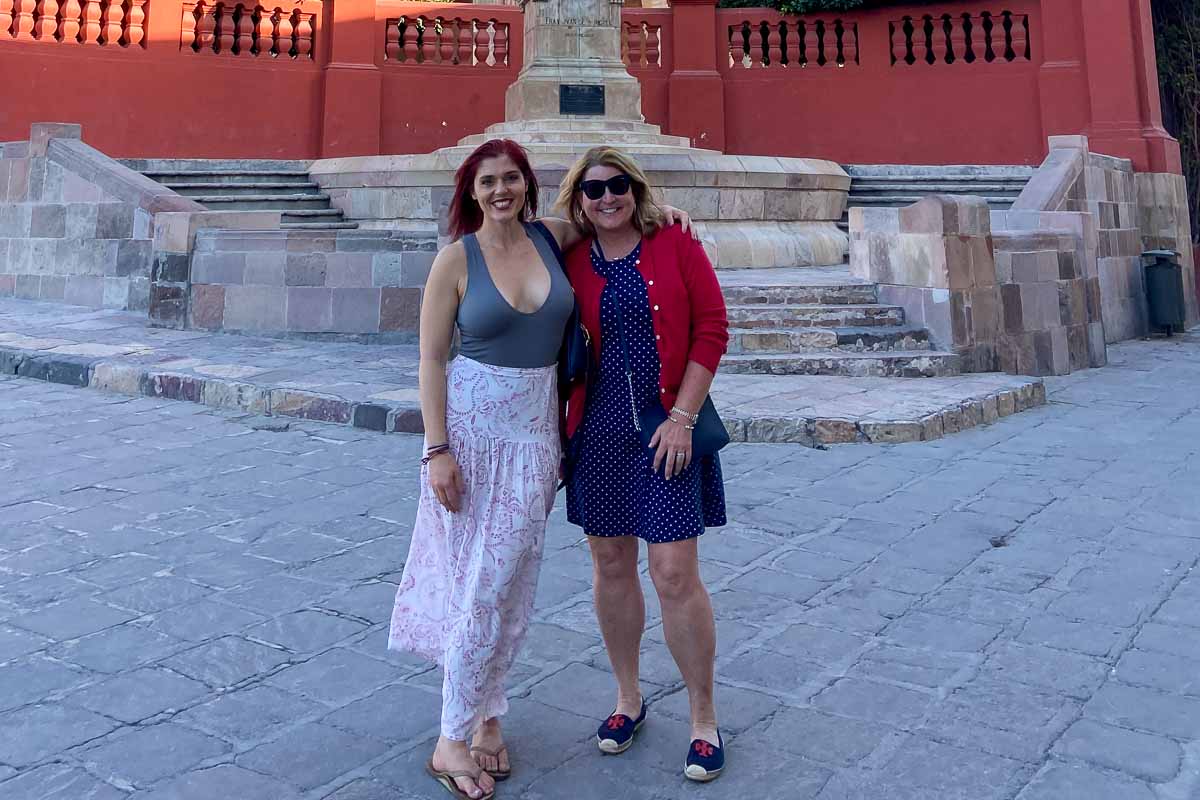 Eventually, Fusillo found another tour, also with Hacker Paradise, to Belgrade, Serbia, where she met Vanessa Famighetti, also a go-getter with a background in guiding adventure travelers and encouraging digital nomads. The two, despite being a generation apart, realized they had many common interests and goals, most centered around travel, personal growth, and location independent living. So, they hatched an idea and co-founded Beyond the Nest.
Preparing to Recalibrate Your Life
Beyond the Nest was conceived in the year leading up to the pandemic, which means Famighetti and Fusillo had plenty of time to plan and prepare for the launch this year and the design of the company as a whole. The initial tours–retreats in San Miguel de Allende, Mexico this summer and in Paros, Greece, and Malta later this year–will focus on workshops, mentoring, and programing geared to help travelers 'recalibrate' their lives. As empty nesters return to travel and most everyone is pondering their post-pandemic life, the timing is spot on.
In each case, the tours offer two one-week options. One week focuses on 'flying the coop," which could mean leaving home or school as a young adult or, for older adults, pursuing new paths after careers and child-rearing.
The second option centers on Work from Home (WFH) or Work from Anywhere (WFA) best practices, and even includes co-worker space. No matter your experience level with remote working, this can be useful. We can attest to the fact that any long-term travel will require some dedicated work time, even if that is related only to personal business/communications. Accomplishing basic work and home tasks remotely is a key to happy travels.
Overlaying all of Beyond the Nests' programming, discussions with the other guests–your new community–build an understanding of what is required to set and achieve goals. Some weeks will be devoted to the "Science of Manifestation and Goal Setting." These custom workshops are based on Fusillo's and Famighetti's personal experiences and research regarding neurological and behavioral sciences.
In a delicate balance, BTN tour packages combine the wonder of travel, tools for relaxation and creativity, and their unique pre- and post-travel mentoring sessions. Even from the point of deciding on a particular destination or offering, Fusillo encourages guests to get on the phone with Beyond the Nest to chat about personal objectives and interests. For Fusillo, that's inspiration for customizing each trip for its specific guests. And for would-be travelers, it's a reassuring way of understanding what's in store.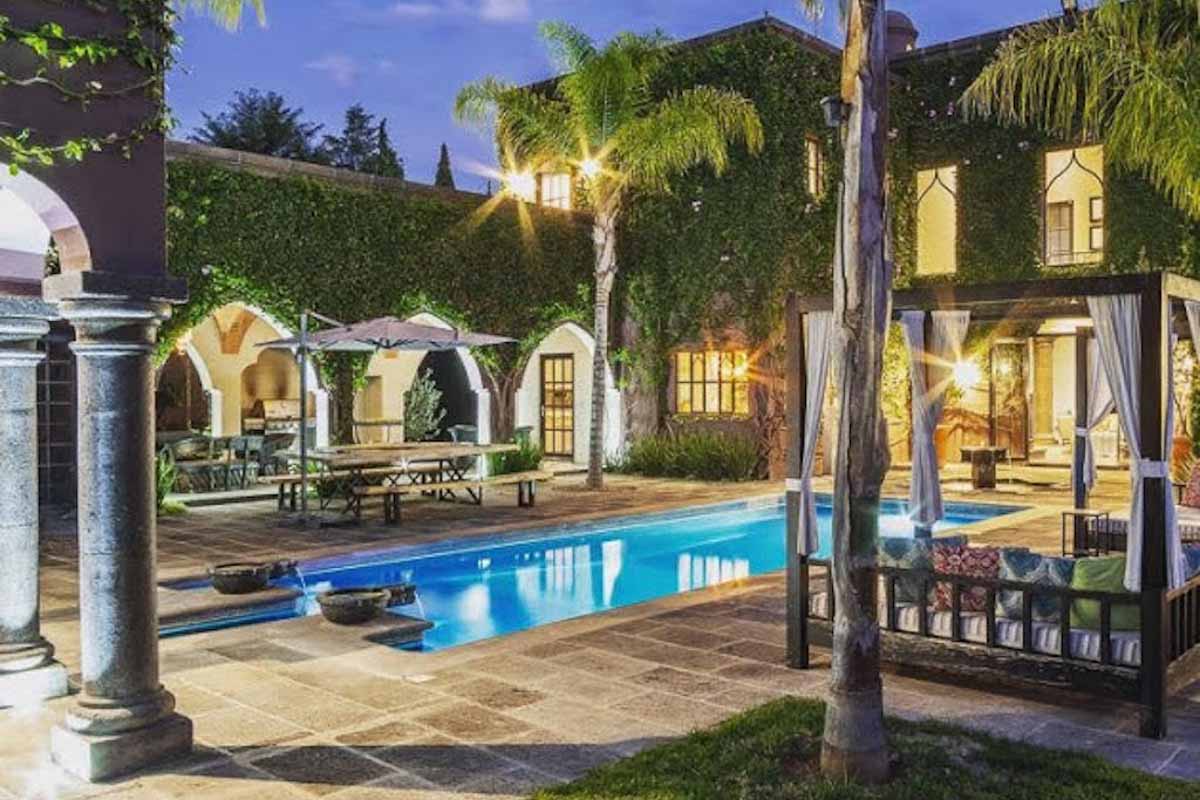 All Ages Travel
The fact that all ages can share ideas about personal growth and change might be the hallmark of Fusillo and Famighetti's plan. Who among us doesn't relish travel precisely because we can easily mix it up across generations?
Both young and old are moving out of the nest. Both are changing routines, finding new careers or projects, questioning old patterns and routines, and freeing themselves from prior dependencies. In fact, the need to reassess our lives and find new direction is most poignant as young adults and again as older adults, so why not join the two?
Call it what you will: gap year, sabbatical, extended holiday, a retreat. For anyone open to change, travel is a catalyst and inspiration, a prompt that removes us from the mundane, an opportunity to let our creative minds stretch, and a jumping off point for major life changes.
Bookings with Beyond the Nest to date include all sorts of people choosing a variety of options. Most are participating in both weeks of the retreats, but you can workshop one week and just enjoy the scenery the next. Most are registering solo, although many choose to travel with a friend or relative (earning a discount on accommodations). Travel companions can choose to join the weeks' programming, or simply share in the destination's food and attractions.
Luxury accommodations
The bedrock of the retreats is, naturally, the destination and accommodations. The workshops are brief, informal and ultimately optional. Free time is plentiful. The organized programming is as rich in exploring the local landscape as it is in self exploration. Many of the options are customized for the particular group and location, but count on selecting from yoga, hikes, sunsets, art walks, special local chef-driven menus, and private tours of outstanding local sites.
Top-notch properties experienced in catering to exclusive groups and offering luxury amenities with first class views or lounge areas are carefully selected. Just check out the pictures on the BTN website and start imagining yourself there. Or there, or there.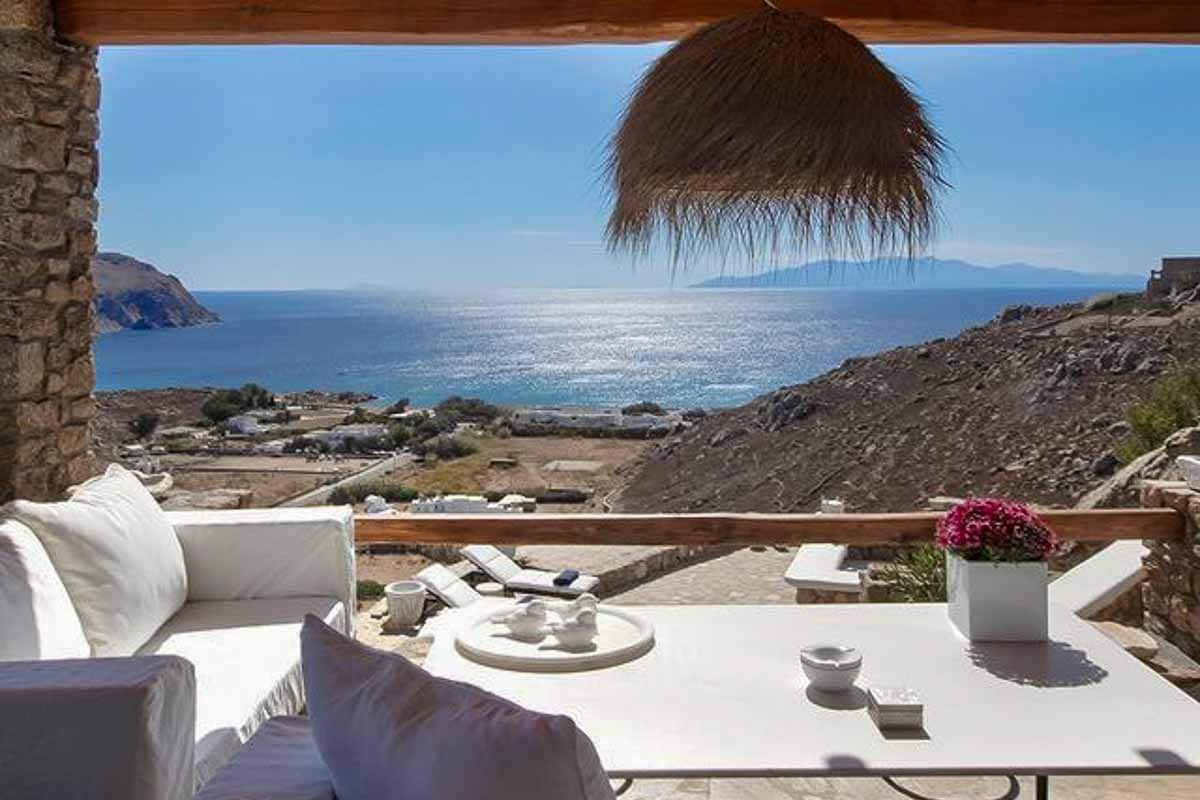 Balance of tourism and learning
It's notable that travel both takes us out of ourselves and allows us moments of introspection. Mary and Vanessa won't settle for just one or the other.
Coming up in 2022, BTN will introduce 'Voyage' trips to add to its 'Retreat' trips. Instead of centering in one location and property, Voyages will cover more ground, hitting 3-4 cities. The emphasis is more on the travel and destinations, with a lighter, single-focus theme for the workshopping diet.
The co-founders agree, travel is an instrument of personal change. Mary, with a background in health and experience in fertility and biomedical issues, says she want to feel like she lives in each particular destination to connect with people and the local culture. Vanessa, following a life-threatening illness, loves to bond with other travelers and help them use travel as a tool for enjoying life to the max.
Together, the team behind Beyond the Nest promises to help us listen and learn across generations, continents, and lifestyles.
Note: Coming into contact with all ages as we travel is definitely a source of enjoyment for Tom and me. Read about what we love most about travel in our Ten Years Traveling anniversary post. For tips on embarking on long-term travel read our guest post on Nomadic Matt's site.
Check out Kris's conversation with Graeme Kemlo of Travel Writers Radio as they discuss nomadic travel, life-changing retreats, and work-from-anywhere trends.

You can help yourself get ready for your own travels by reading our Get Started Planning Your Trip Now page.We love traveling–with the right gear. We've gathered a lot of the stuff we use to make travel more pleasant and efficient all on one page. Shop our Travel Past 50 Amazon page to find our favorite gear. If you purchase something from the store, Travel Past 50, as an Amazon affiliate, may receive a small commission at no extra charge to you. Thanks.
We never leave home without our travel insurance. Nor should you. Search for the travel insurance from Allianz that best meets your needs, whether it be an annual plan or a single trip.
You can see (and buy prints) of most of our travel photos in one place on this page.
Note: This post and other posts on TravelPast50.com may contain paid or affiliate advertising links.